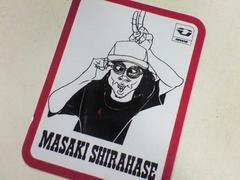 I came to Snova for shooting! I'm a person who doesn't have a humor because it's Obon holiday.
The room is the best playground in the hot summer.
Everyone is crazy about snowboarding here even in the summer.
I met Marbo for the first time in a long time
Last year's part made me laugh at the virtual confrontation with Choco-san.
I've been friends since I was an amateur, but lately I've been exclusively in charge of laughter.
Did you see all the Drake ads?
I got it as a sticker.