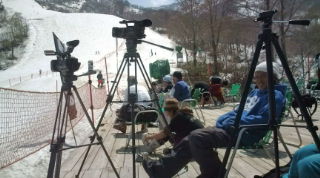 Season last run in today's Kagura!
The season has ended successfully!
Today's Kagura had some overtime riders like us.
So there were many cameras as shown in the picture.
And it's been five hours since I took a nap in the service area on my way home.
It's already XNUMX o'clock in the middle of the night.
I will return slowly.
〓Choco Vanilla Ball Arai〓