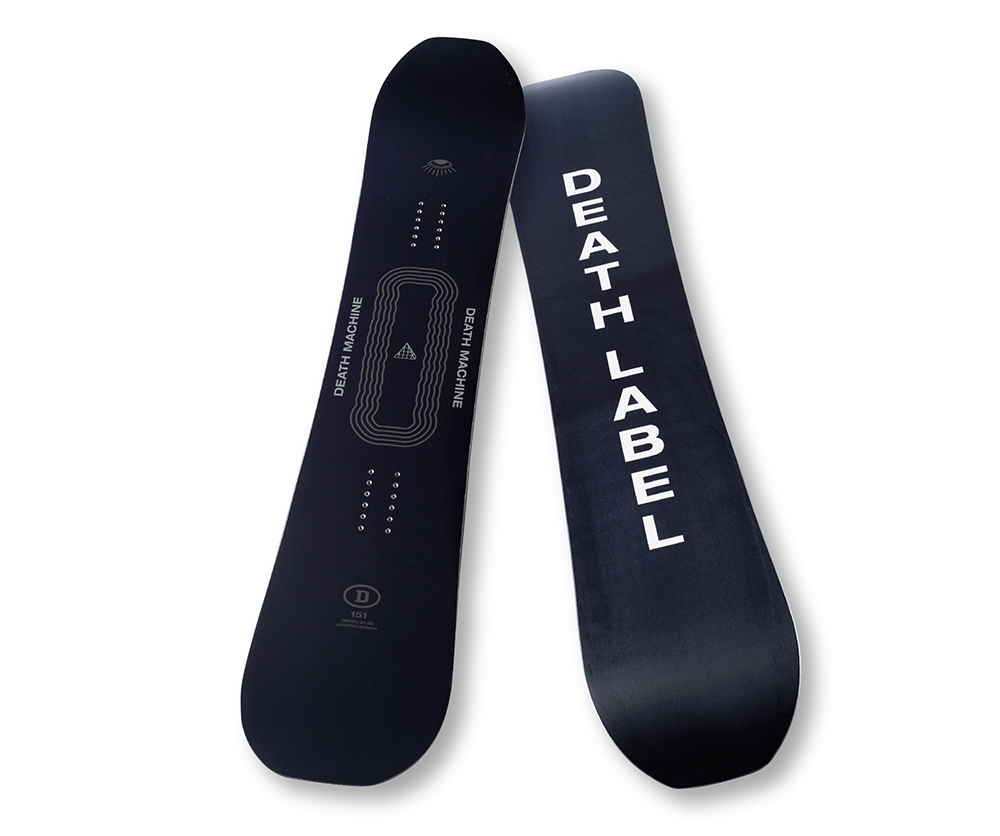 DEATH LABEL
▲DEATH MACHINE
SIZE: 151, 153
PRICE: ¥ 95,700
---
Since its birth, DEATH LABEL has created a series of original snowboards while adopting unique designs and innovative outlines.At the same time, we have introduced the latest structure and high-performance materials, and continue to make satisfactory snowboards for core snowboarders who pursue performance and quality thoroughly.DEATH LABEL is constantly evolving without losing its brilliance, because of the desire of creators who love snowboarding, which has been developed with all their efforts in each lineup.
Recently, attention to free riding models such as powder and surf style boards has risen sharply, but the true value of DEATH LABEL is still in free style.Among them, I would like to pay attention to the world's lightest freestyle board "DEATH MACHINE". "STEALTH CARBON TECH" which uses wet carbon glass instead of fiberglass which is usually used based on BAMBOO core is adopted.That is the secret of this shocking lightness.Of course, the swing weight is also super light.In addition to being light, you can also experience strength and repulsive force, and while having a supple flex, it generates a firm repulsive force with the nose and tail as fulcrums.The arch bend has a "DEATH WING 3" shape with camber at both feet and a mild rocker between stances.A special structure called "IRON FIST EDGE PRESSURE" that exposes the edges of the toes and heels of both feet effectively conveys pressure to the snow surface and achieves excellent edge grip.The world's fastest material "NANO HIGH SPEED", which is a fusion of ultra-fine particles and nano-carbon particles, is introduced to the sole. WAX has a very good hold, and its gliding performance is said to maintain the best performance even in wet snow at high temperatures.
"DEATH MACHINE", which was created in pursuit of high performance, leads to rotation, jump, and trick with excellent repulsive force while enabling surprisingly light board control.And while it has a flexible feeling, it enables a stable carving turn using the firm edge grip and the repulsive force of the board.The title of the ultimate freestyle board has the perfect performance.
The simple and stylish graphics drawn on the deck in beautiful matte black are also attractive. The cool world view based on black, which is the symbol of the DEATH LABEL brand, must attract many snowboarders.
Anyway, once you touch the board, you will be absolutely surprised.And if you actually ride it, you will be impressed by how much fun it is. We want you to enjoy high-grade snowboarding that can only be experienced with "DEATH MACHINE" this winter.
---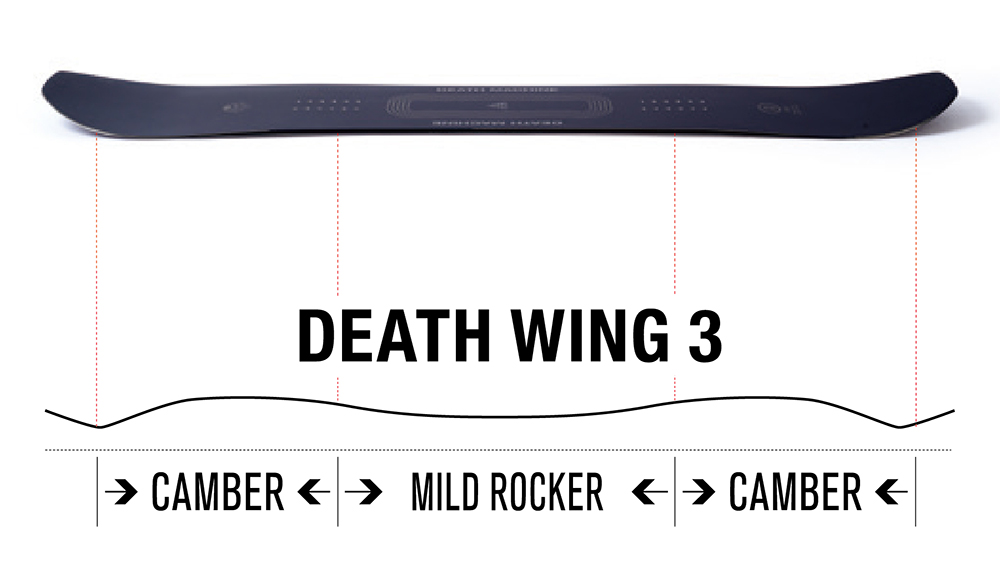 "DEATH WING 3" shape with rocker between stances and camber at both feet.Excellent stability of carving turn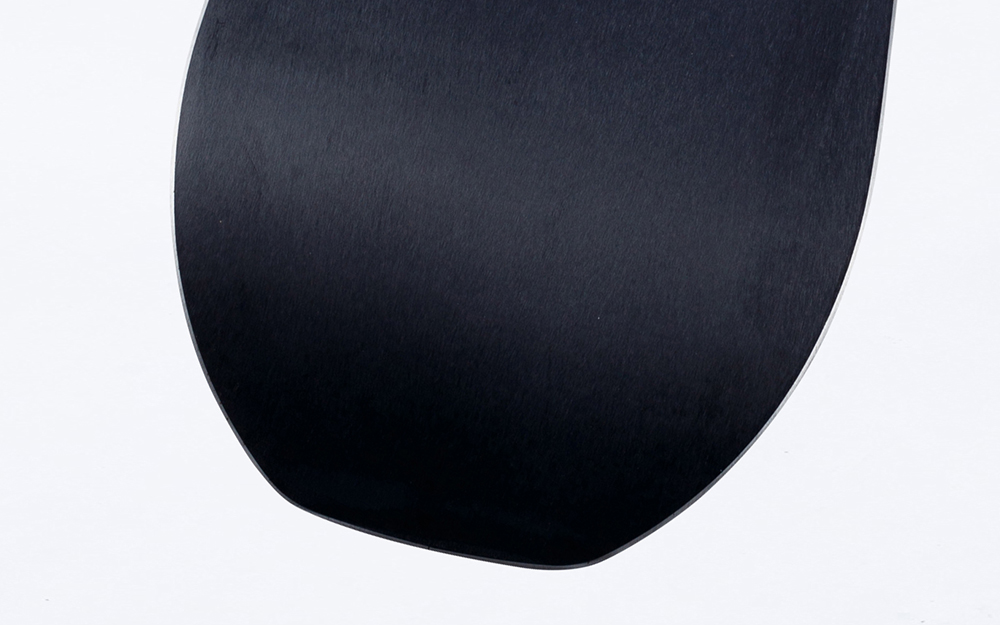 The world's fastest high-performance base "NANO HIGH SPEED".The material that combines ultra-fine particles and nano-carbon particles has excellent acceleration and has a very good WAX retention.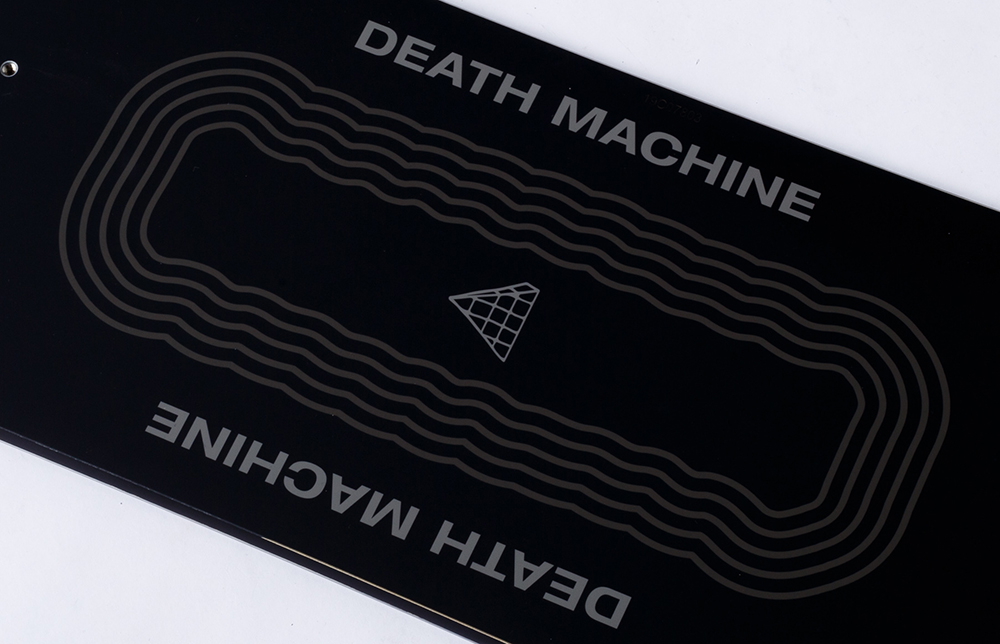 The "IRON FIST EDGE PRESSURE", which is designed so that the edges of the toes and heels of both feet are slightly exposed to the outside, has excellent edge grip on the snow surface.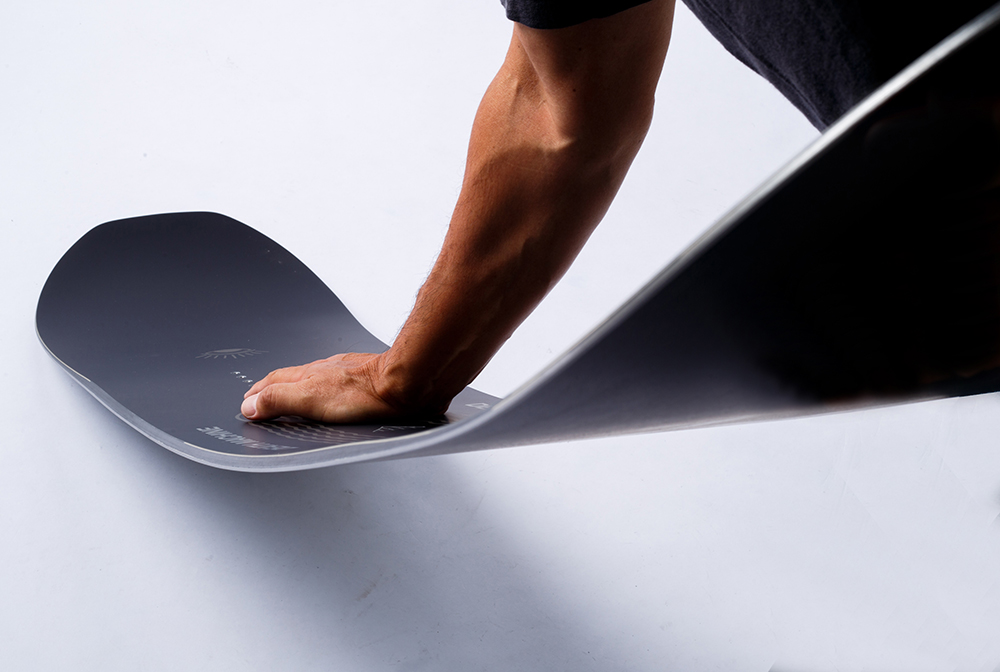 "STEALTH CARBON TECH" structure is adopted, the board itself is flexible, but the repulsive force of the nose and tail is strong enough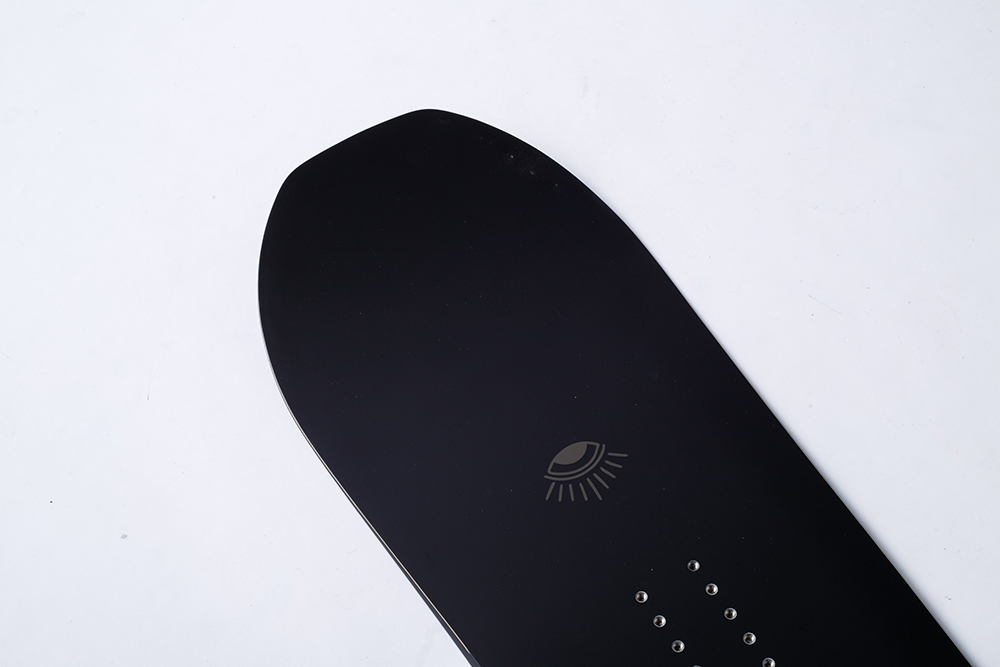 The nose area adopts an outline that maintains wide to the tip to generate sufficient buoyancy.The stability as a fulcrum for tricks using the nose and tail is also outstandingly good.
---
Click here for information on the latest lineup of DEATH LABEL