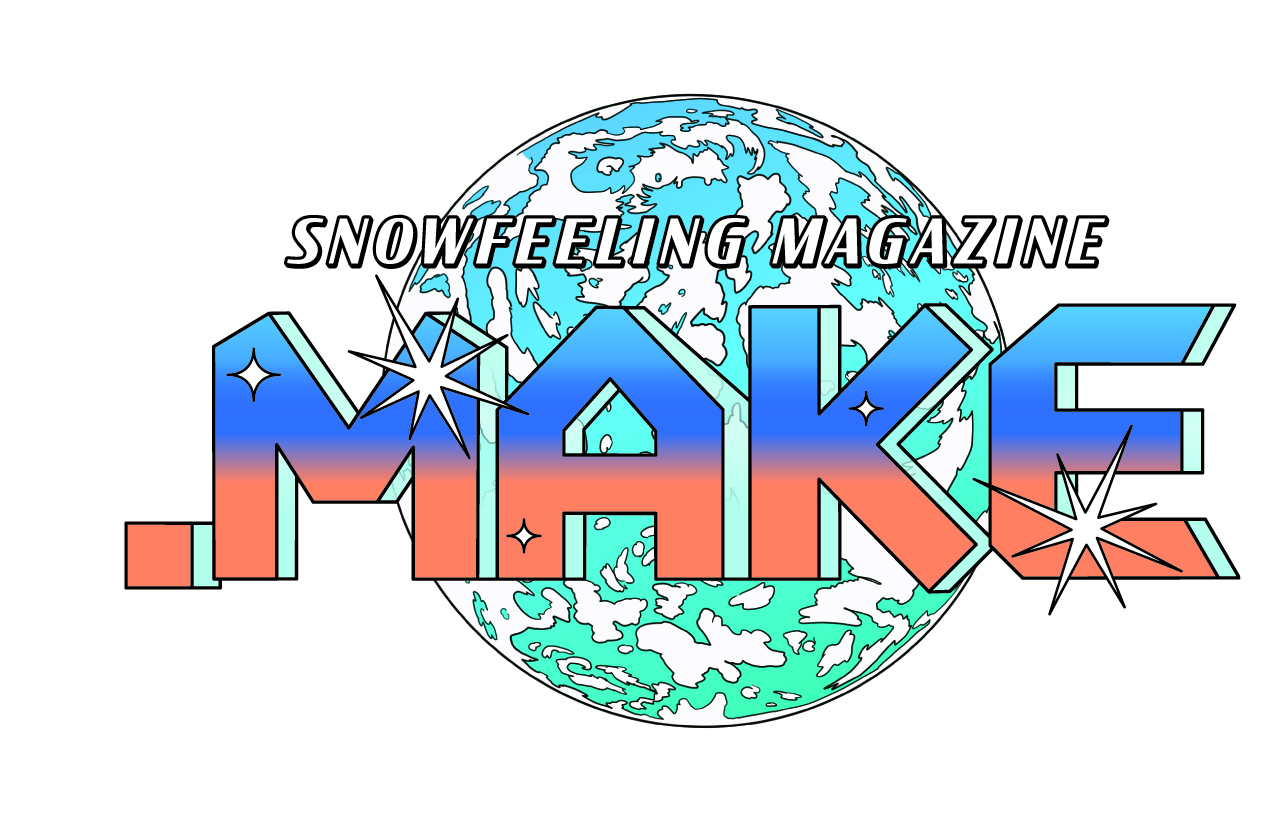 ".MAKE" focuses on women who are fascinated by the beautiful and harsh nature of snowy mountains, and continue to shine from various angles, and is produced by putting them on paper.
In Vol.2, there are expression pages, collages, and interview pages that add emotional words and messages that you want to convey to athletes' riding photos.In addition, entitled ".MAKE SDGs ACTION", we created a project page where we can think about what we can do to continue playing in the snowy mountains in a healthy way while appreciating the benefits of nature. Starting with an interview with Ms. Sarasa Hoshi, the focus is on the activities of female riders who raise awareness about early detection of breast cancer based on their own experiences.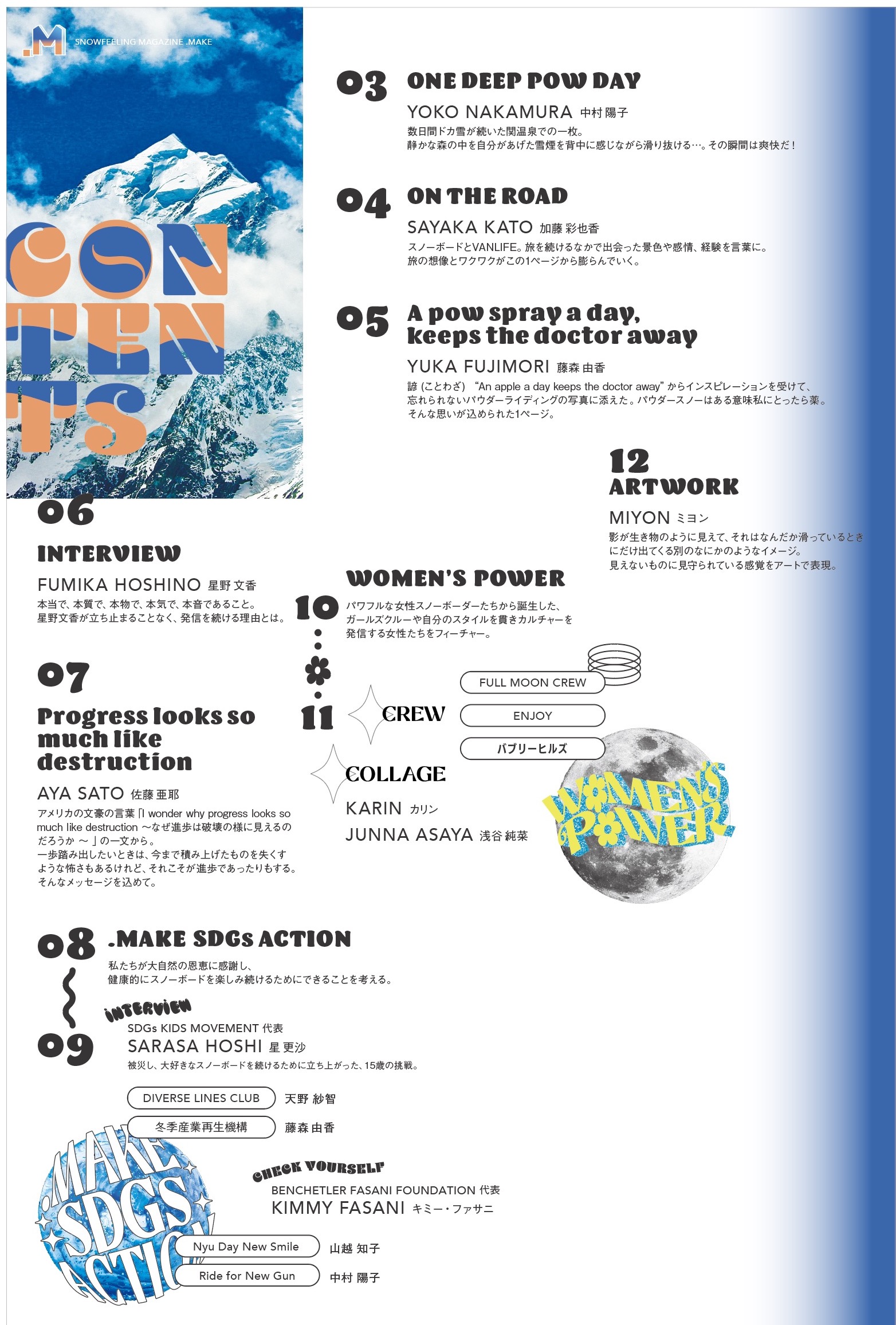 How you perceive ".MAKE" is up to you.In an era where people are influenced by too much information and unwittingly put up a shield and wonder where they are going, by touching .MAKE, you can stop and release your tired mind. I would like you to create a moment to reconsider your own originality and what you really like.
".MAKE" is produced with such thoughts.The finished size is as large as 406 x 273mm, and you can enjoy decorating your favorite pages.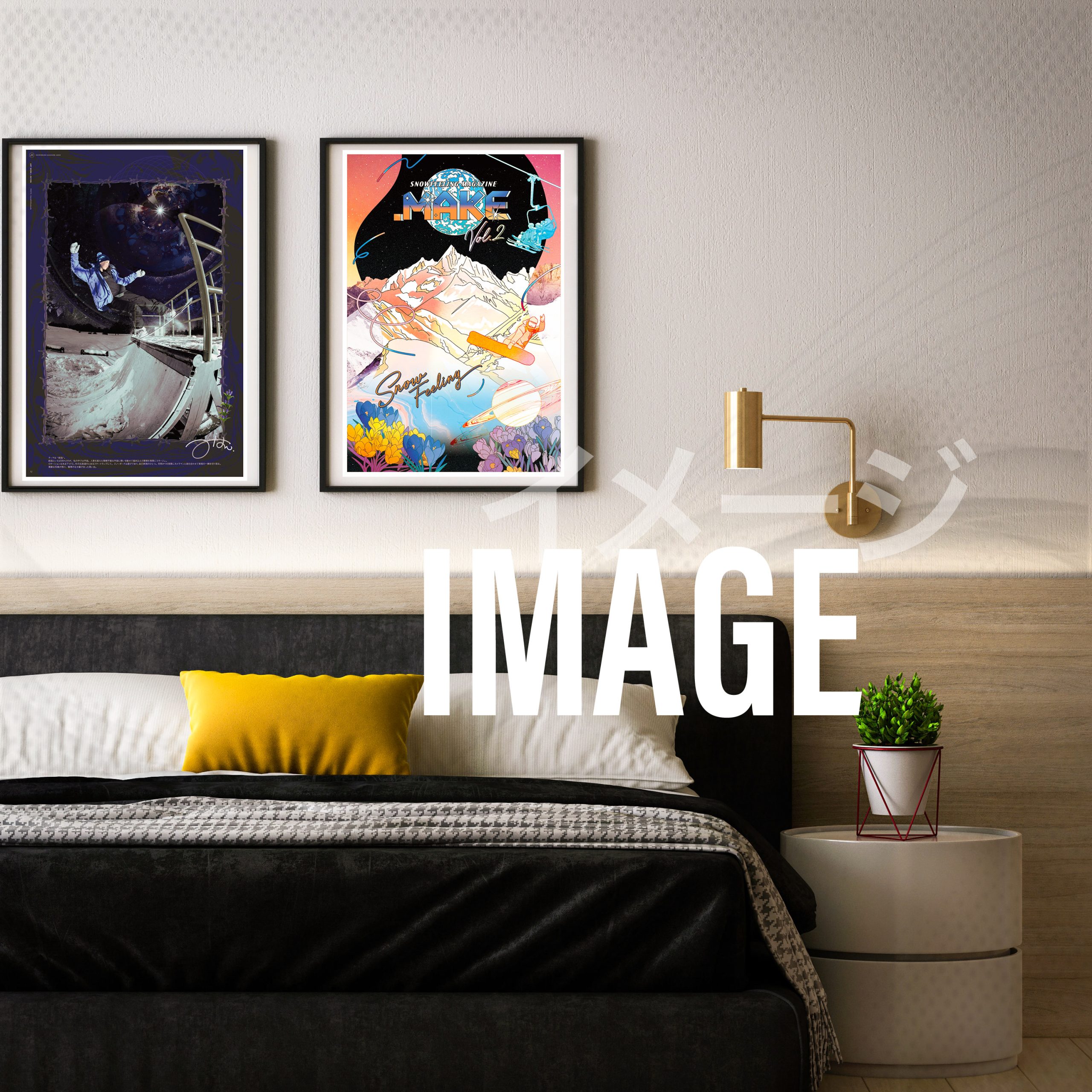 Vol.2 will be available for reservation at the online shop from December 2022, 12 (Monday).
Free shipping for pre-orders.In addition, there seems to be a [original sticker (water resistant)] gift. *The color of the sticker is on a first-come, first-served basis.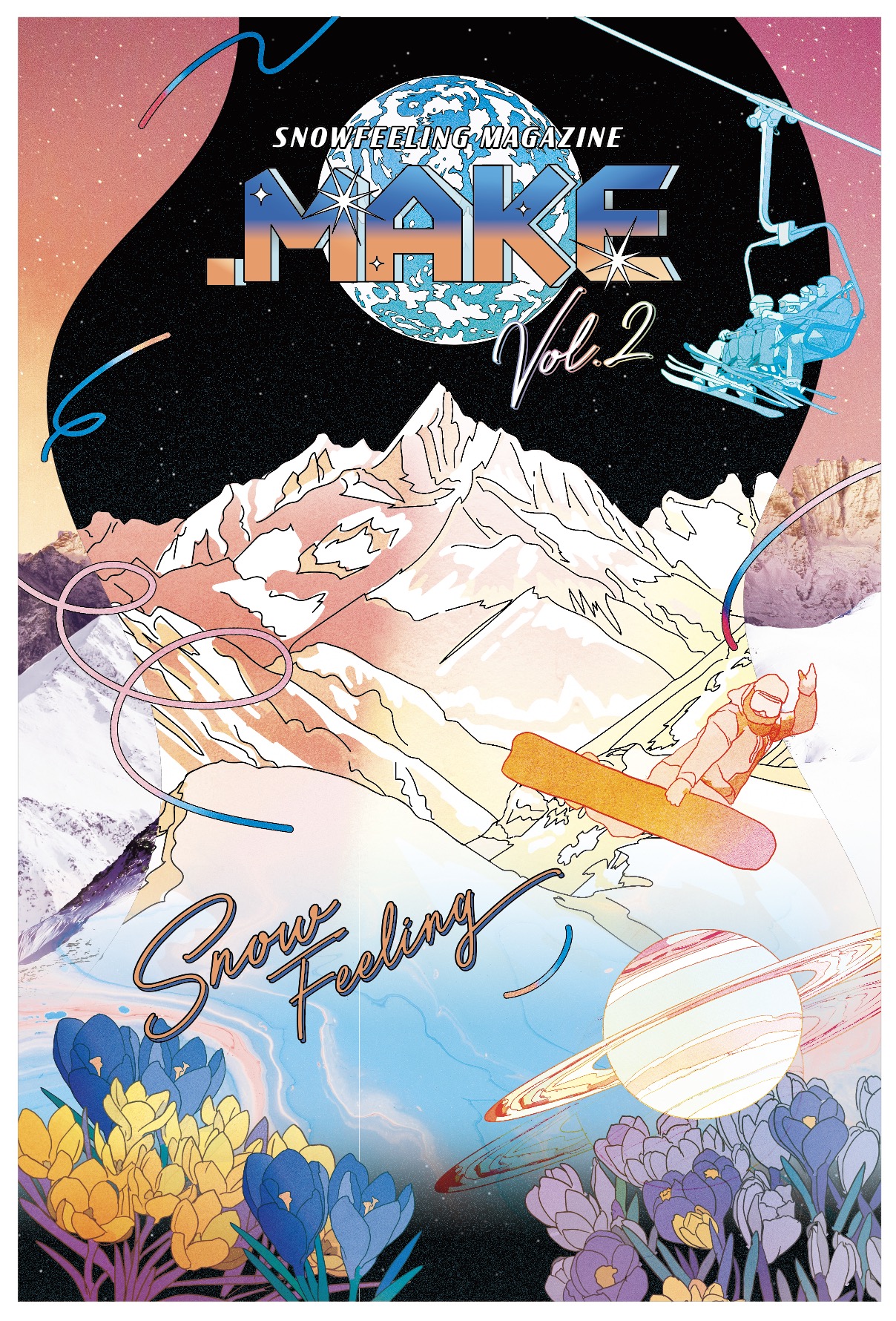 Product Name: SNOWFEELING MAGAZINE ".MAKE" Vol.2
Price: 1,500 yen (tax included)
Release date: Scheduled for Sunday, December 2022, 12
Reservation period: December 2022th (Mon) to 12th (Fri), 5
Specifications: Tabloid / Full color / 12 pages
[Paper size] 406 x 546 mm
[Finished size] 406 x 273 mm
sale:
ONLINE SHOP
https://makemagazine.theshop.jp (Currently in preparation)
roundAbout (Scheduled to start selling at stores from the release date)
6370-3 Hokujo, Hakuba-mura, Kitaazumi-gun, Nagano Prefecture
Stores and details will be posted on Instagram (@_makemagazine_) to check!
---
(inquiry)
".MAKE" Editorial Department E-Mail:info.makemagazine@gmail.com