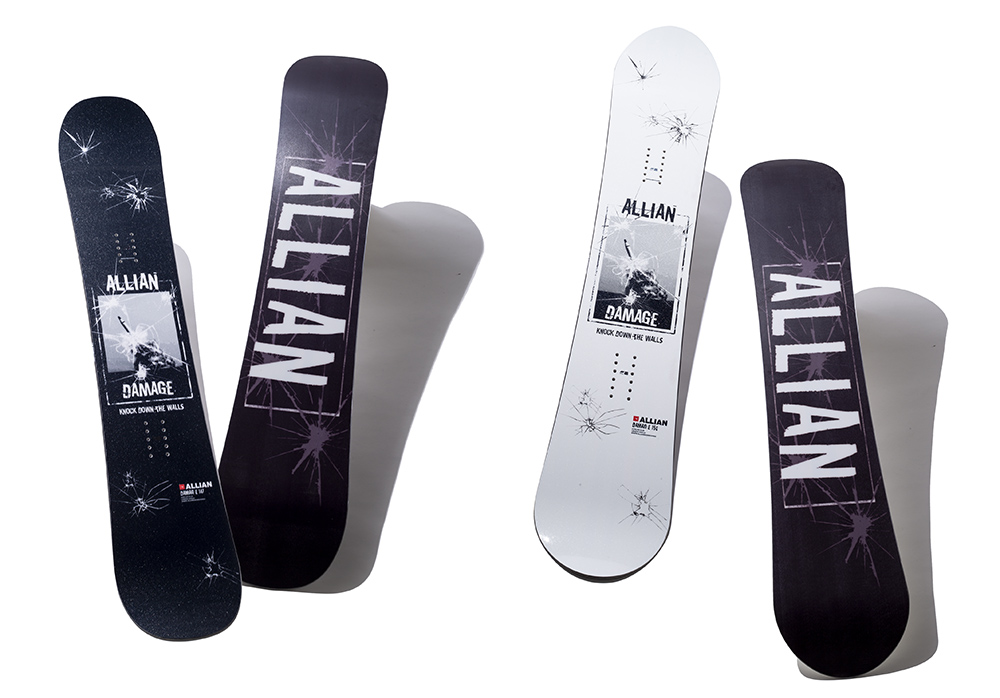 ALLIAN
DAMAGE (BLACK)(left)
SIZE 142, 145, 147, 150, 153, 155
PRICE ¥ 67,000
DAMAGE (WHITE) (right)
SIZE 150, 153 LTD
PRICE ¥ 67,000
ALLIAN is celebrating its 20th anniversary this year after the brand was born.It is a popular snowboard brand that continues to make high quality boards while introducing the latest technology.Among the abundant lineup released every year, this "DAMAGE" is a board that is highly evaluated by Jiba around the world.It is said that the popularity of this "DAMAGE" is amazing even in Japan.It is designed as a very easy-to-use park board with twin tips and a mid-camber shape.It is attractive that it has an excellent balance when tricks are set, such as control in jumps and stability in jib items. The ALLIAN board has a beautiful finish on the stone-finished IS7500 sintered base sole, and is famous for running well regardless of snow conditions.The sidewalls are very tough and durable, and even if they hit rails, boxes, rocks, etc., they have the ability to protect the board from the impact.That's why you can concentrate on the tricks and attack as much as you want and improve.
Originally popular in jib and parks, "DAMAGE" has been gaining praise from Gratley snowboarders for its good condition, and the number of users is increasing.The reason is that you can make a variety of tricks by using the flexibility of the board and the response that comes back firmly when you step on it.Especially in the state-of-the-art Gratley scene, which incorporates tricks into the speedy running called "Rantry", which is popular these days, it demonstrates the best performance in combination with ALLIAN's proud fastest gliding performance.Actually, the waist size of the board is also set to 155 cm in the 24.9 cm model, which is narrower in the ALLIAN lineup, and it is finished in a shape that is easy to control.It cannot be overlooked that this keeps the basic gliding performance high so that you can enjoy slope cruising and natural terrain.In addition, there are a wide variety of sizes, including 142 sizes from 155 to XNUMX cm.Choose the best size for you, from women to men, and enjoy this great ride.
The deck is lame-processed in both black and white, giving it a high-grade feel. ALLIAN's latest technology and luxurious specifications, but at a reasonable price, are also highly recommended points.I want you to go to many snowy mountains with your new favorite snowboard ... The best fan board with a message from ALLIAN is this "DAMAGE".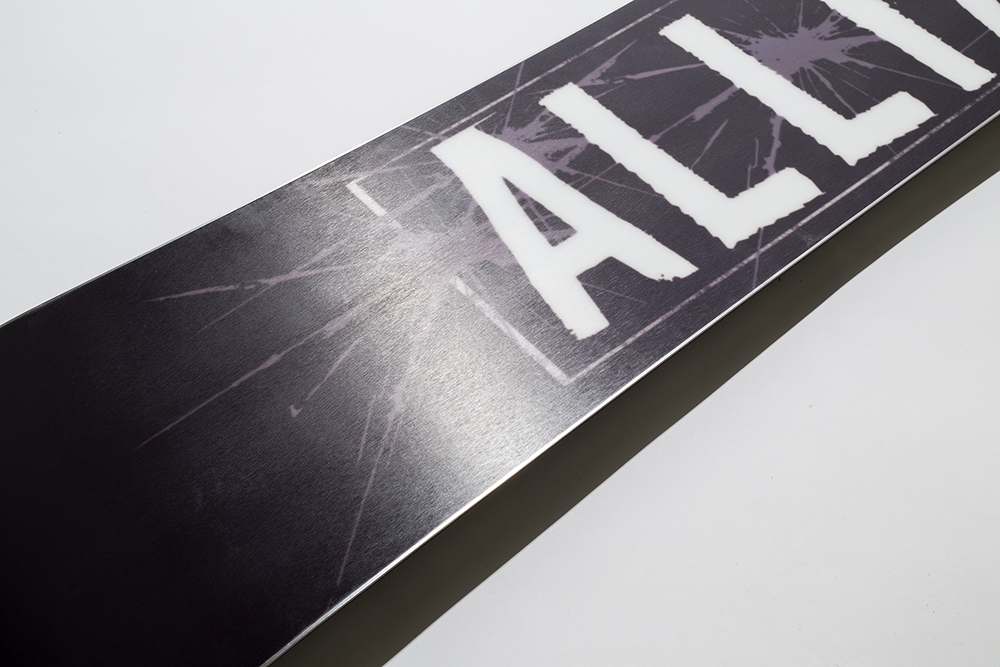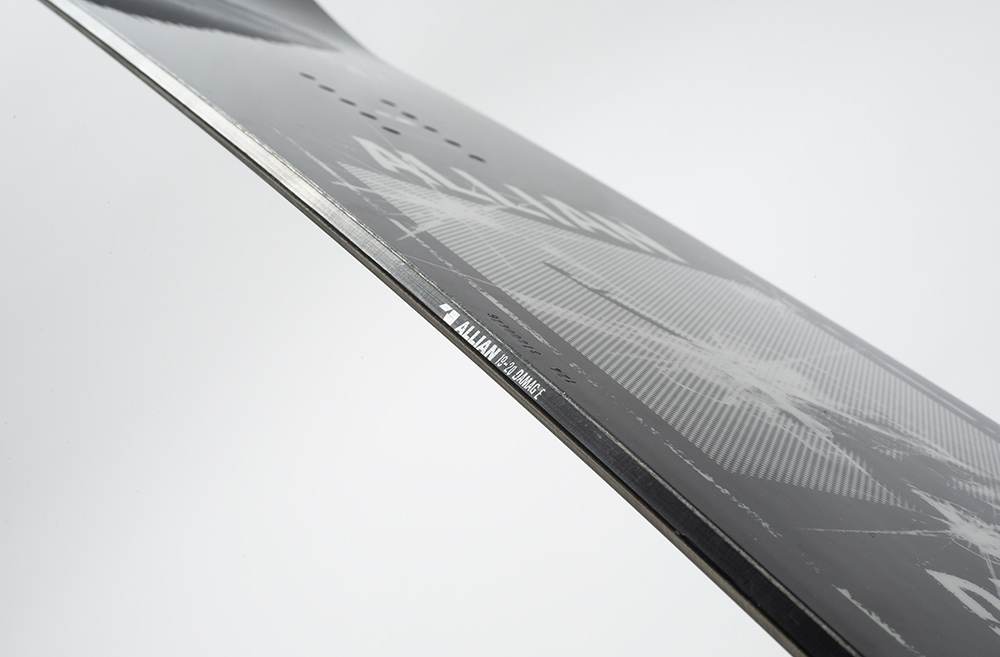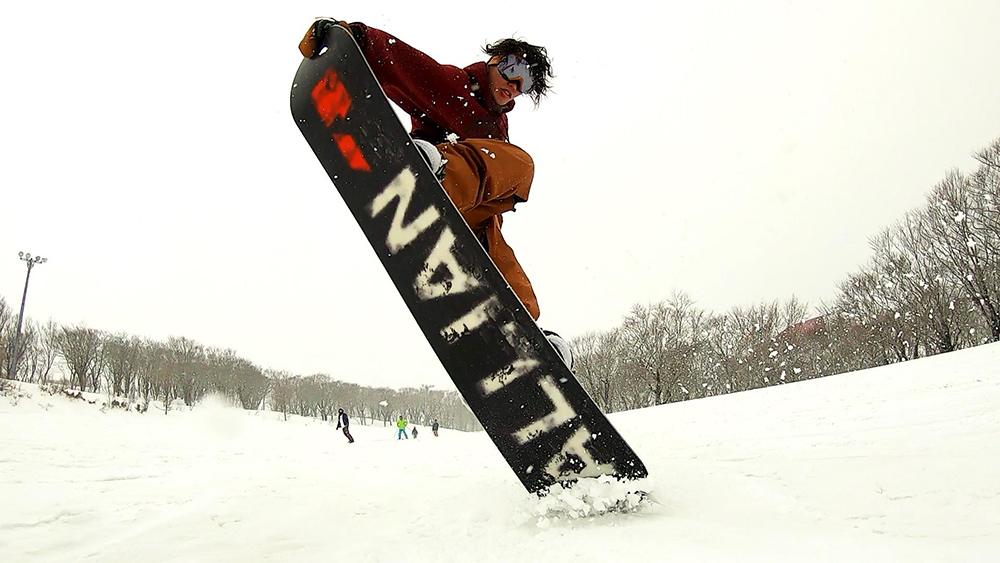 "I mainly play ground tricks with my favorite DAMAGE 150. The repulsive force of flying and playing tricks in Gratley is outstanding, and it will fly quickly into the air. It is an advantage of the mid camber shape. I'm also good at pressing and combo tricks. I can cut carving well without fluttering. Above all, ALLIAN's sole runs a lot. "
Click here for the digital catalog for this term.