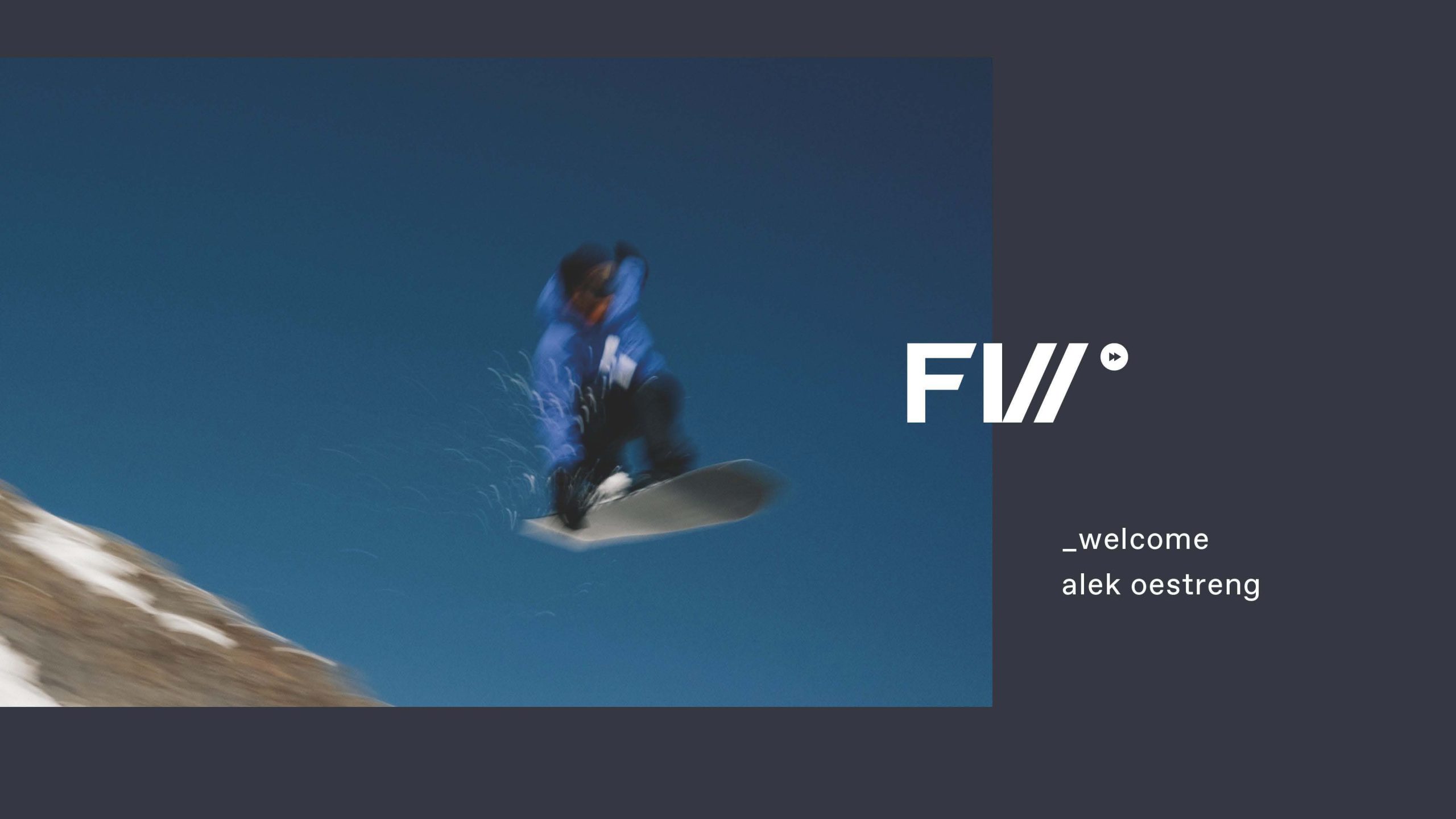 Born in the wilderness of Lake Annecy, France, FW designs high-performance clothing and apparel that incorporates the essence of New School.In recent years, it is a brand that has been attracting attention from highly sensitive snowboarders.
It seems that Alek Oestreng, who has moved to the pursuit of the entire mountain such as natural jumps and transitions and is active in video and photo projects that capture the essence of snowboarding, has joined the forward team.
I would like to deliver this news along with the visuals received from the FW.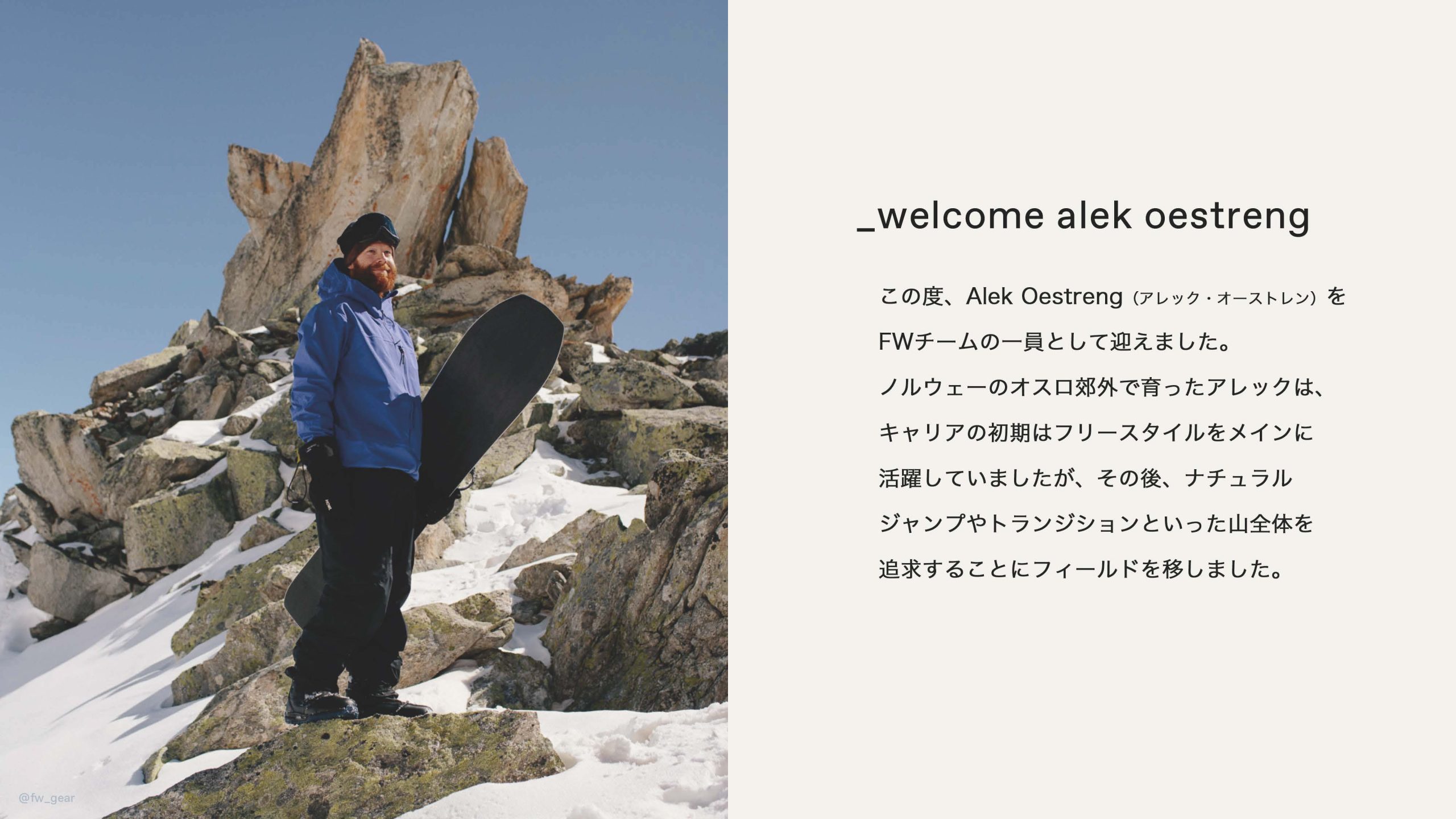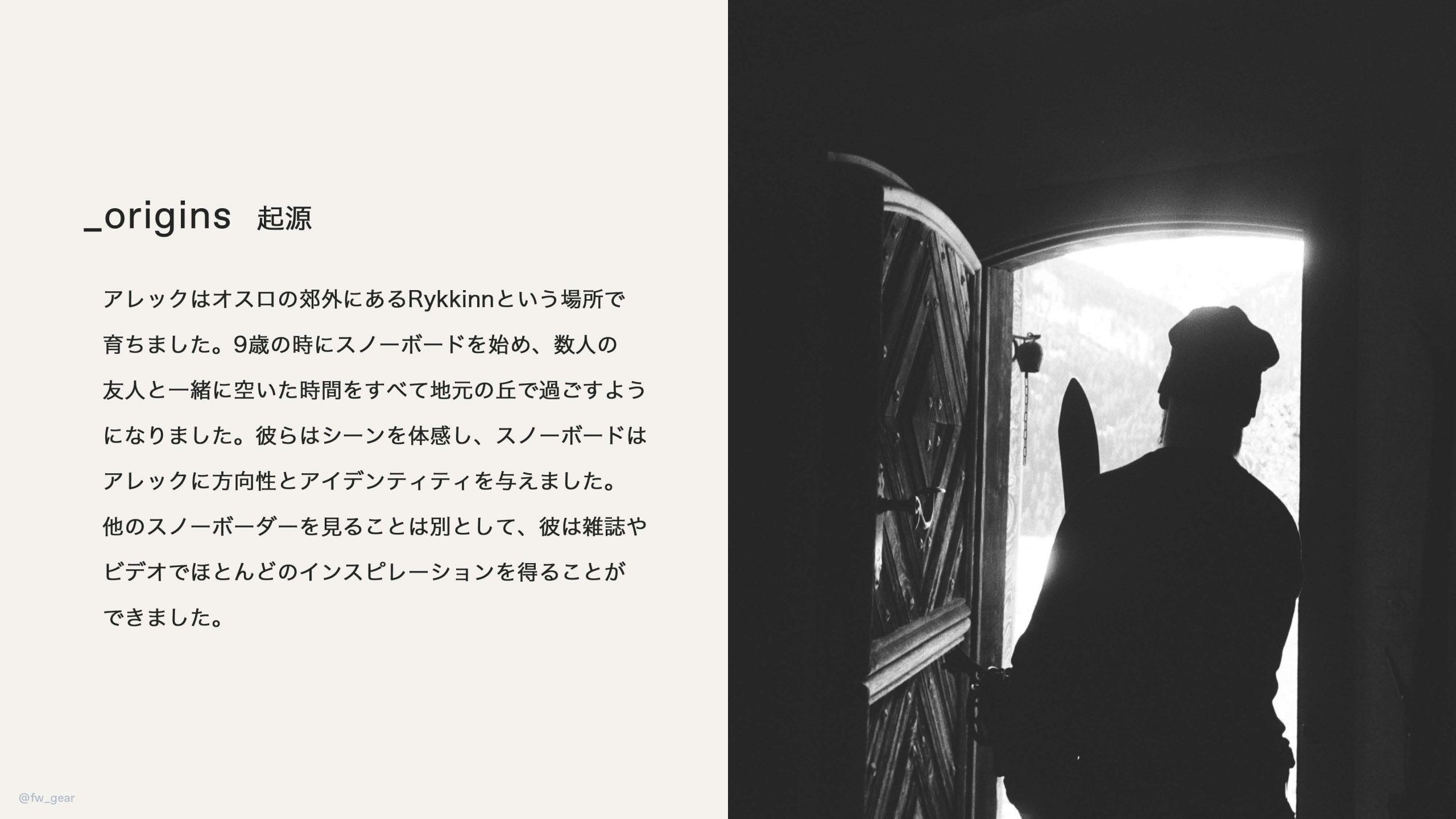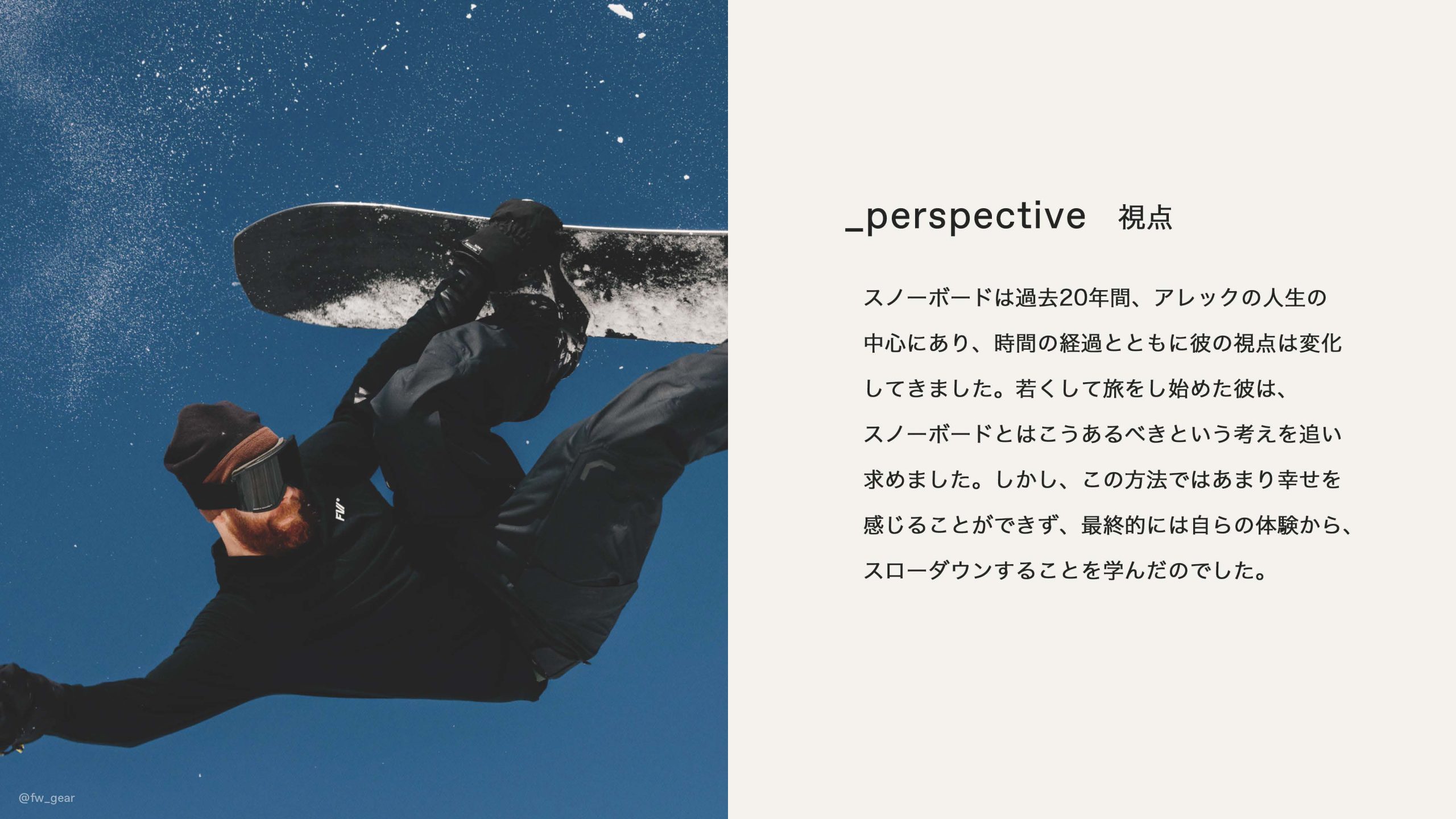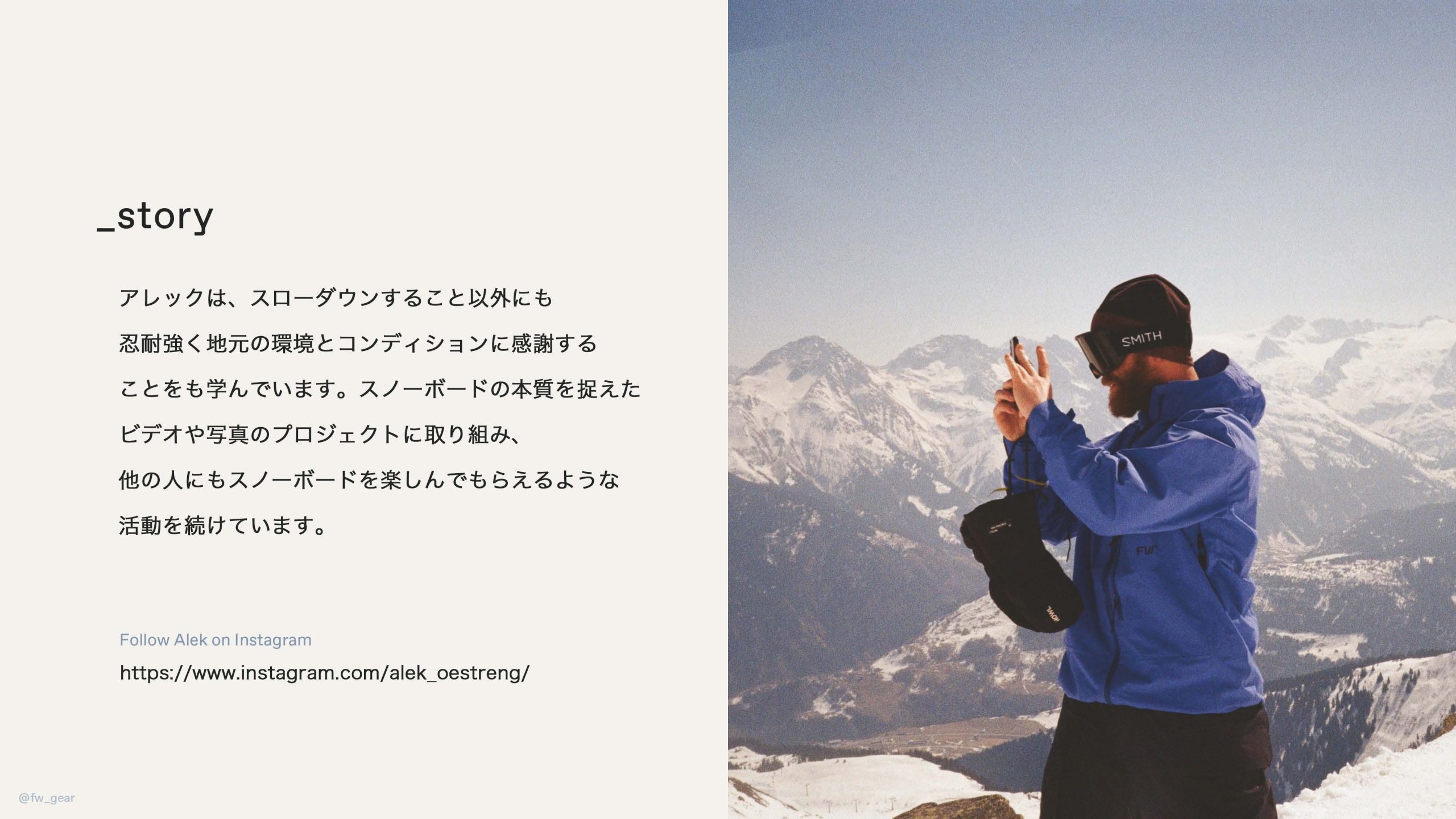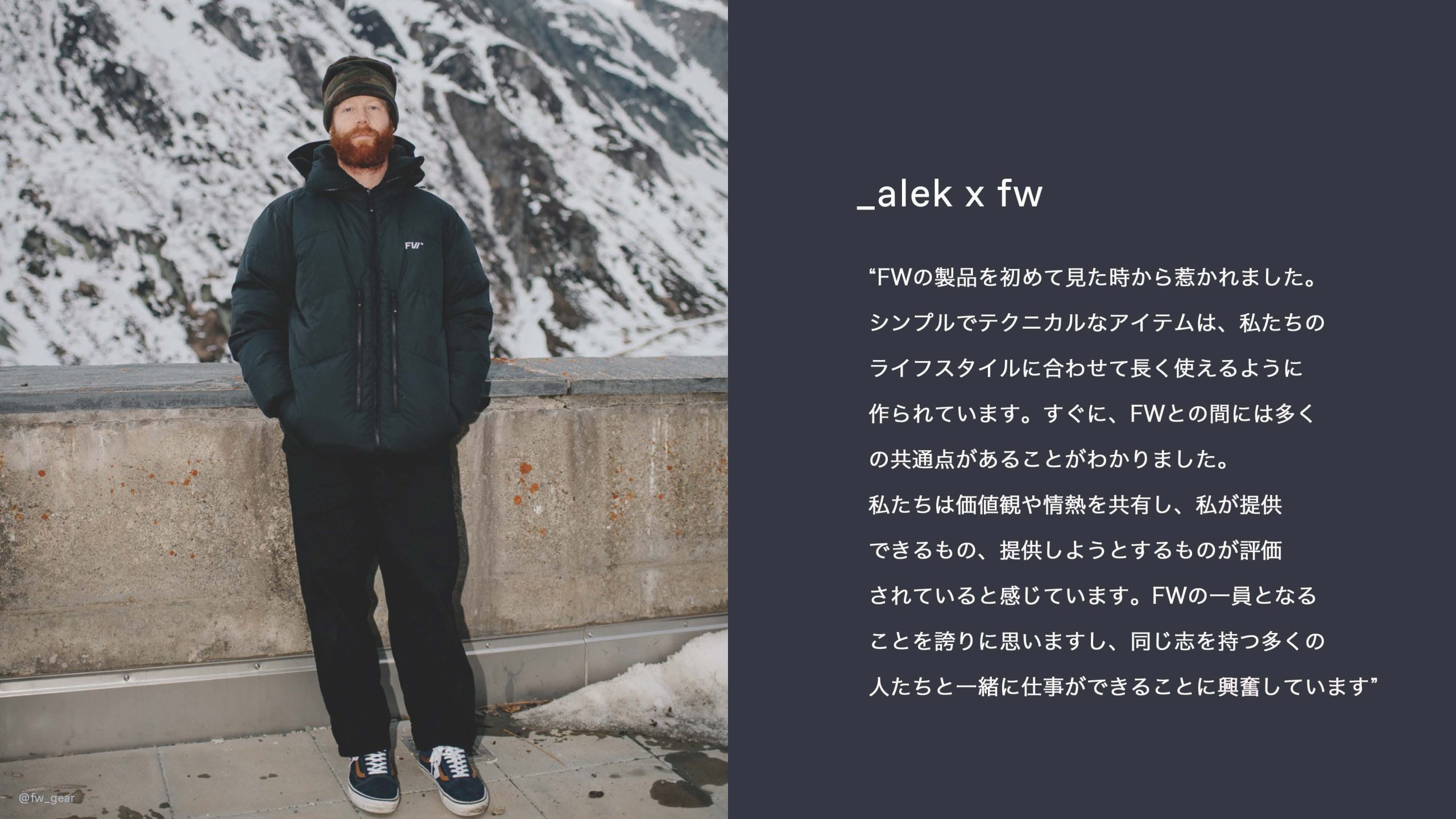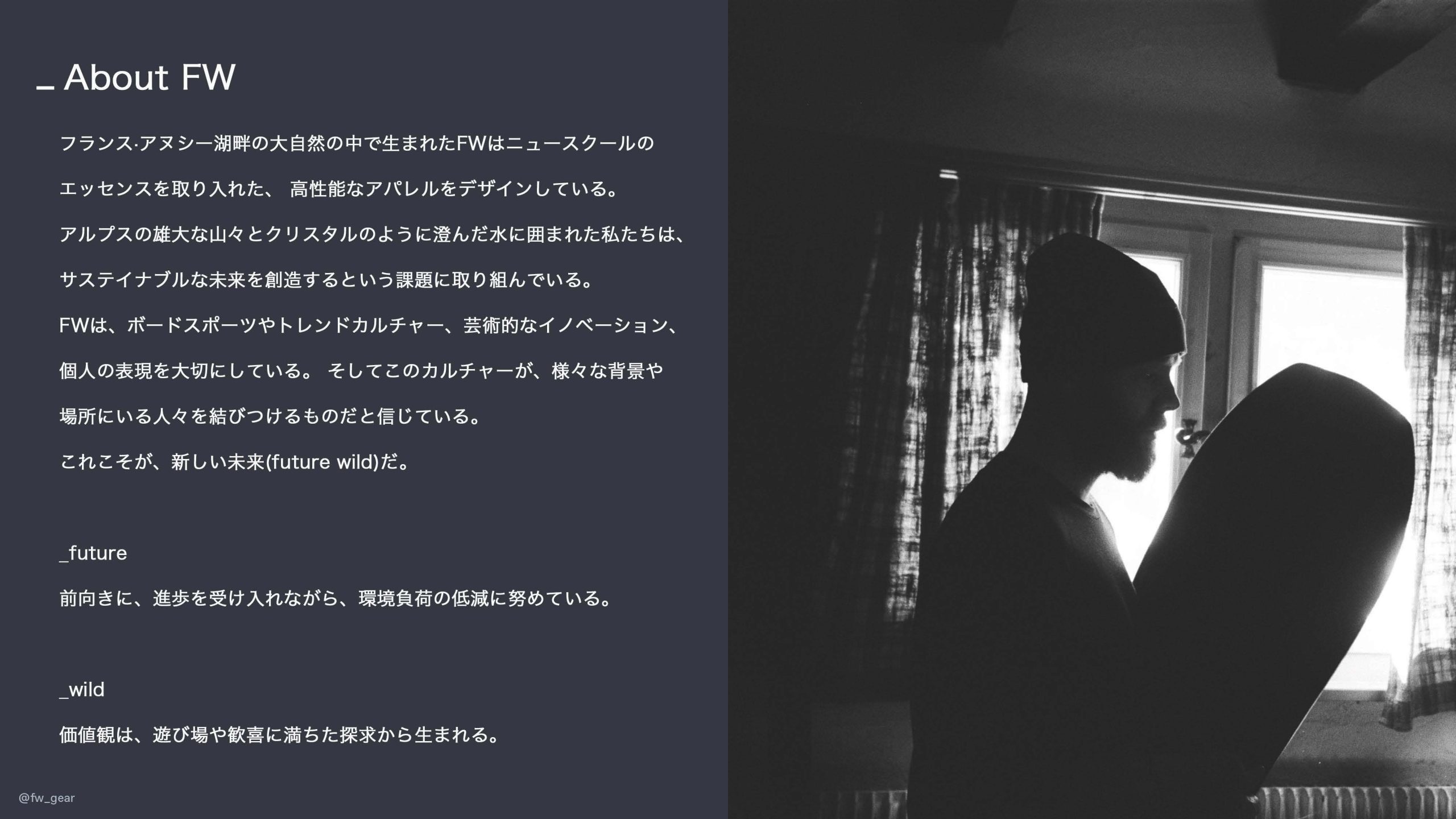 SBN FREERUN FW pagehere