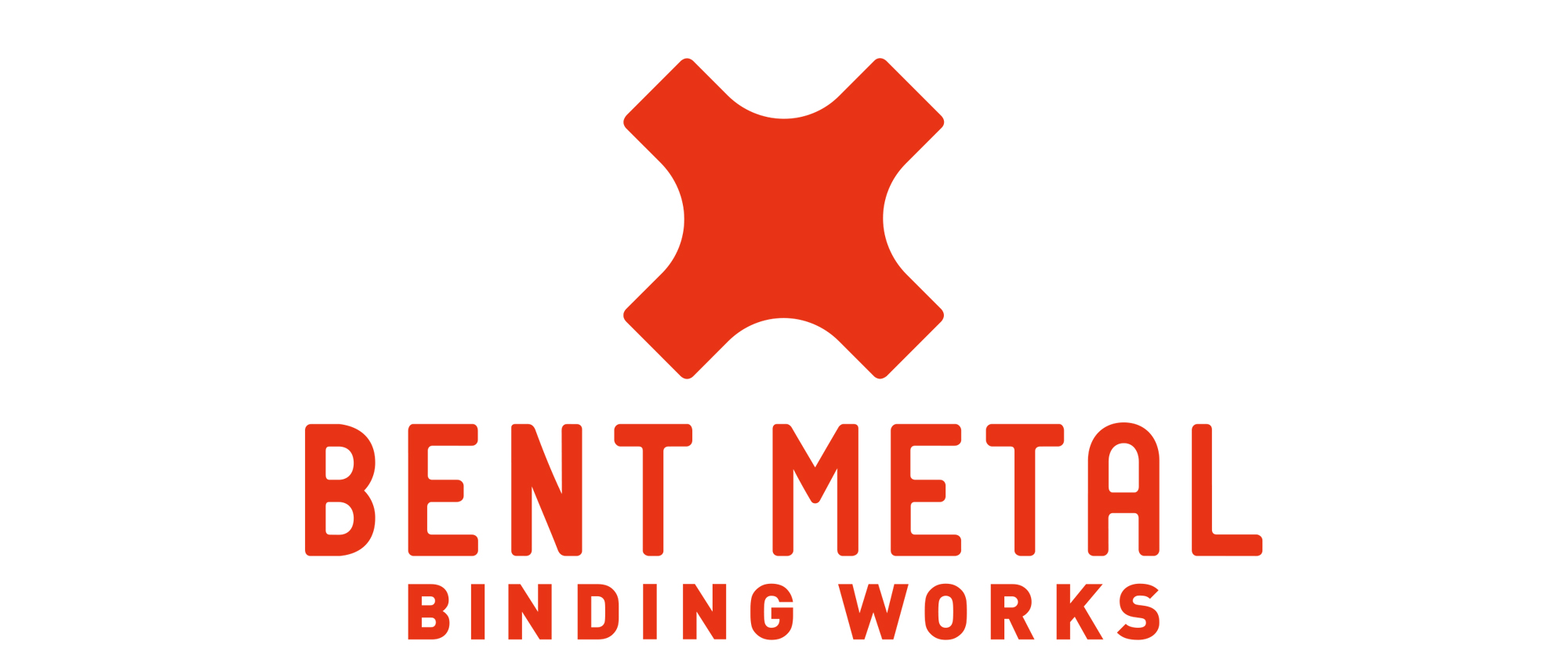 The best is in the present, perfection is in the future.Bindings are required to have reliable holding power, durability to withstand hard use, and comfort to prevent fatigue even after long hours of use."BENT METAL", which has responded to all demands with cutting-edge technology, is still advancing research and development with an eye to the future.The products, which are updated every season, are increasing their reliability by becoming simpler and more efficient year by year. "To the future", the secret of popularity is there.
---
Supple middle flex lets you glide freely
An all-mountain model that also features a sense of unity with boots.
BENT METAL's flagship model, "JOINT".While equipped with cutting-edge technology and high-performance materials, it has already gained tremendous support from many snowboarders as a good cost performance model.A lightweight unibody chassis and powerflex ankle straps enhance the unity between the foot and the binding, allowing you to perform exactly the way you want.The soft flex nylon highback not only reduces the burden on your feet, but also supports supple riding.You can enjoy free riding at any time with your favorite style or without being particular about style. "JOINT" is an all-mountain model, but it is also suitable for low-speed fun rides such as gratris and jibs, and many users say that they can enjoy tricks while feeling a sense of unity with the board.In addition, the power flex ankle strap holds very well, so you can bend your knees firmly when entering tricks, making it suitable for freestyle.
SIZE: S/23.0-26.0cm, M/26.0-29.0cm, L/29.0-32.0cm *Blue is M and L only 
PRICE: ¥ 37,400 (tax included)

---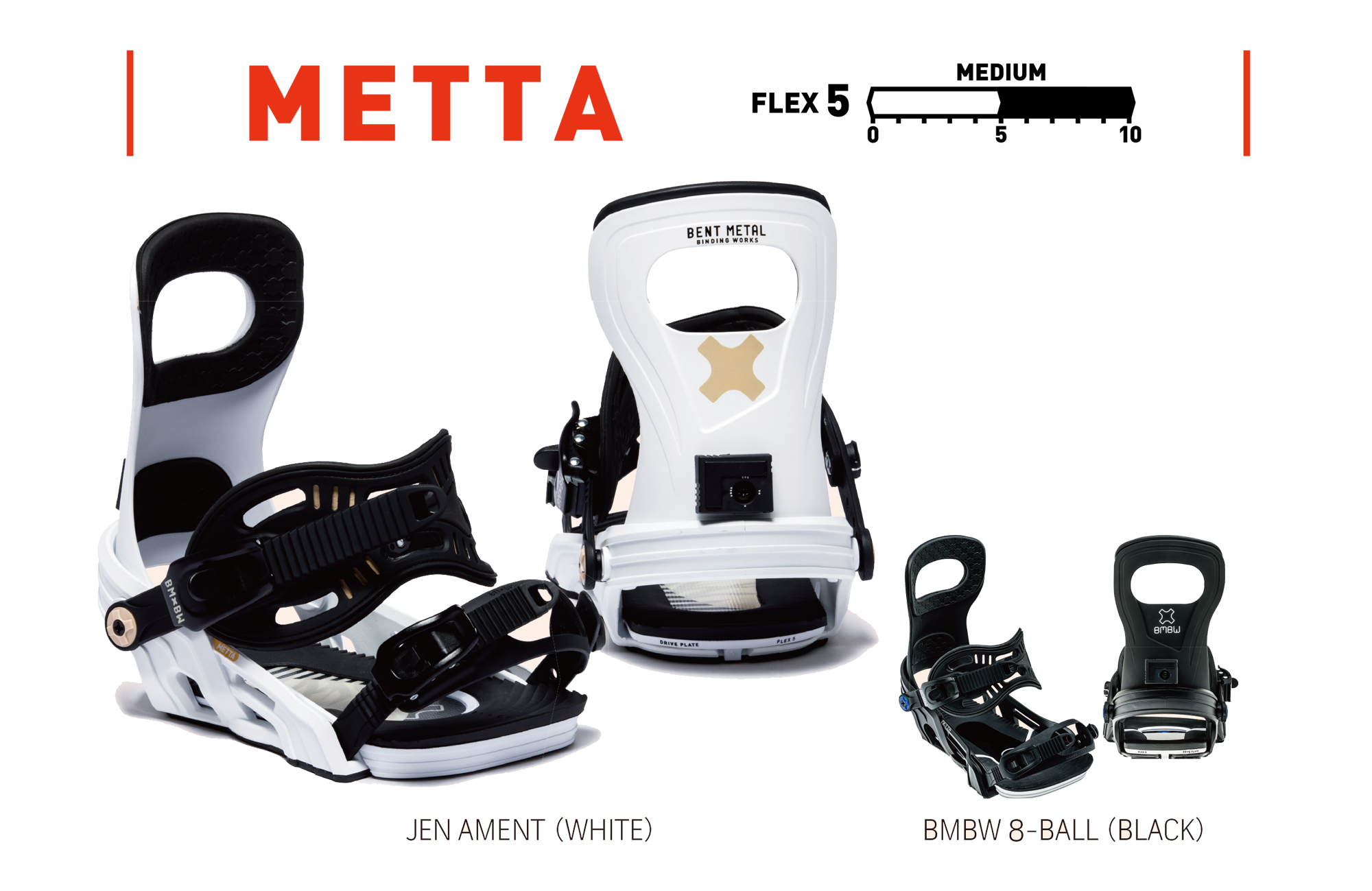 Supports progress with a flexible fit
Women's model with excellent unity and operability
"METTA" is a women's model that inherits the merits of JOINT.Demonstrates the highest level of performance on snowy mountains of any terrain.The combination of a unibody chassis using polymer and a flexible nylon highback enhances the effect of transmitting the rider's movement directly to the board, bringing sharpness to the movements of female snowboarders.It is responsive and responds well to delicate movements, so you can enjoy riding with confidence.That sense of security and feeling is the foundation for confident and powerful riding.The combination of the boron fiber laminate drive plate (medium soft) and the power flex ankle strap has a greater effect when entering that phase.Although the plate is flexible, the power transmission efficiency is high, so it naturally raises the riding level by one rank.At the same time, the strap increases the unity between the foot and the binding, improving the operability and feeling. "METTA" is a binding that helps female snowboarders improve.
SIZE: M/22.0-25.0cm, L/26.0cm~ 
PRICE: ¥ 37,400 (tax included)


---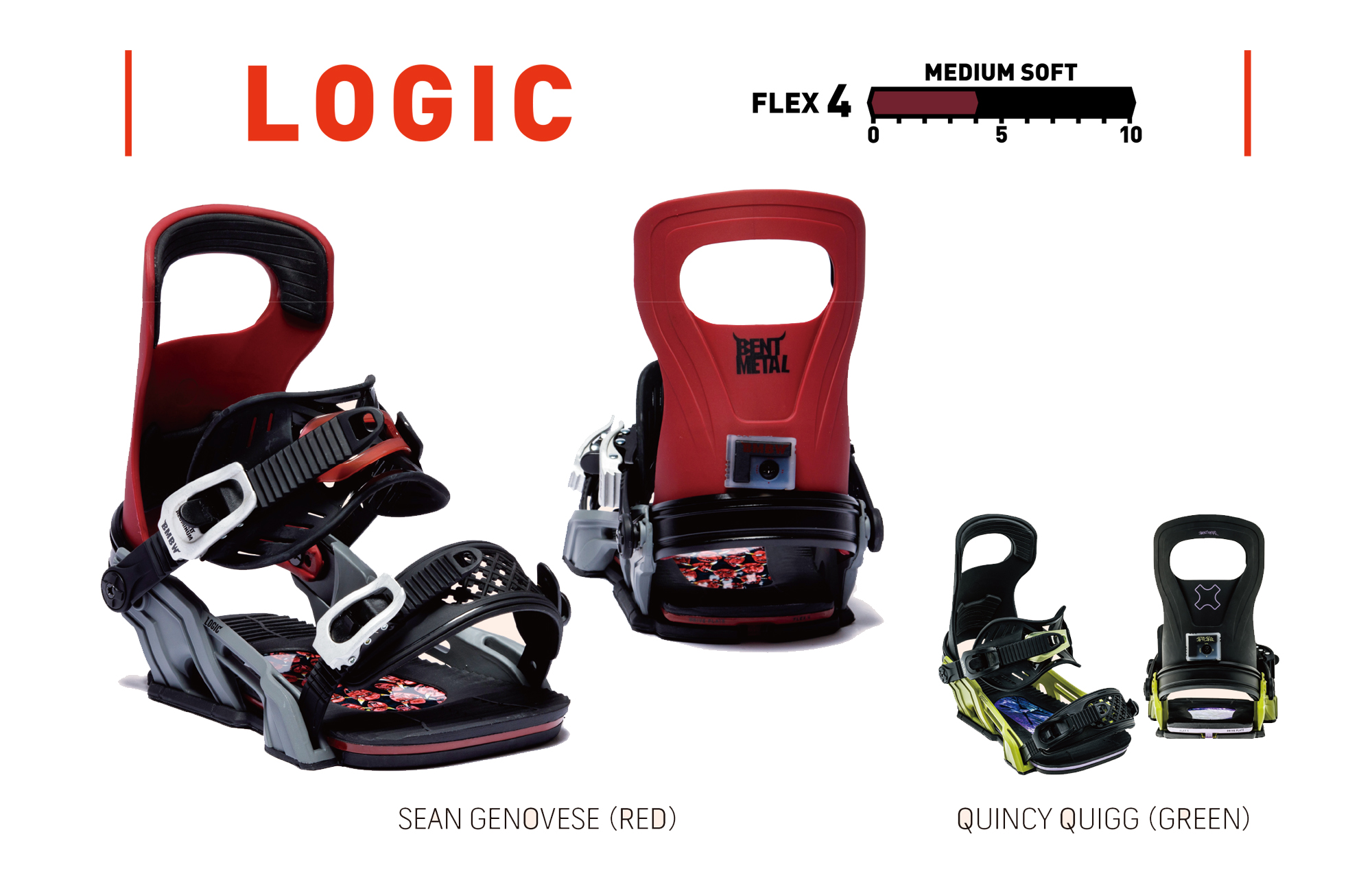 Increase freedom of movement for unrestricted flow
Medium soft flex model ideal for jibs and park rides
"LOGIC" is a model born to break the limits of freestyle. The softest and most flexible binding in BENT METAL's lineup, this binding features a sticky BI-AXIAL fiber drive plate.The medium soft plate, combined with the soft urethane highback, dramatically increases the response and directly conveys the feel of the board.This makes it possible to maximize the performance of the board and greatly expands the freedom of movement.You don't have to give up and change the course, lower the difficulty of the technique, or add sad restrictions to your riding.If you ride a board with these bindings, you will feel like all your tools are part of your body, and jibs, parks, and grouting will be more fun than ever.
SIZE: S/23.0 ~ 26.0cm, M/26.0 ~ 29.0cm, L/29.0 ~ 32.0cm 
PRICE: ¥ 42,900 (tax included)

---

High performance in any situation
All-mountain unisex model
"BOLT" is a utility binding from BENT METAL.It is an all-mountain unisex model that combines the highest level of balance so that it can demonstrate high performance performance in a wide range of applications.The flex characteristics are set to 10 out of 4, which is medium soft, and its suppleness makes it possible to ride easily without feeling any unnecessary stress.In addition, the Mobility Ankle Strap, which provides a comfortable fit with a 3D design, allows moderate ankle movement and at the same time enhances responsiveness, so you will not feel any discrepancy between your movements and the board's reaction, and you will feel stress. You can concentrate on riding in free.Of course, BENT METAL's unique drive plate is also standard equipment, so operability is extremely high. All of them are packaged in "BOLT".Moreover, it is also a good cost performance model with a low price.This binding is recommended for both entry-level users and those who enjoy guratori and jibs.
SIZE: S/23.0 ~ 26.0cm, M/26.0 ~ 29.0cm, L/29.0 ~ 32.0cm 
PRICE: ¥ 34,100 (tax included)


---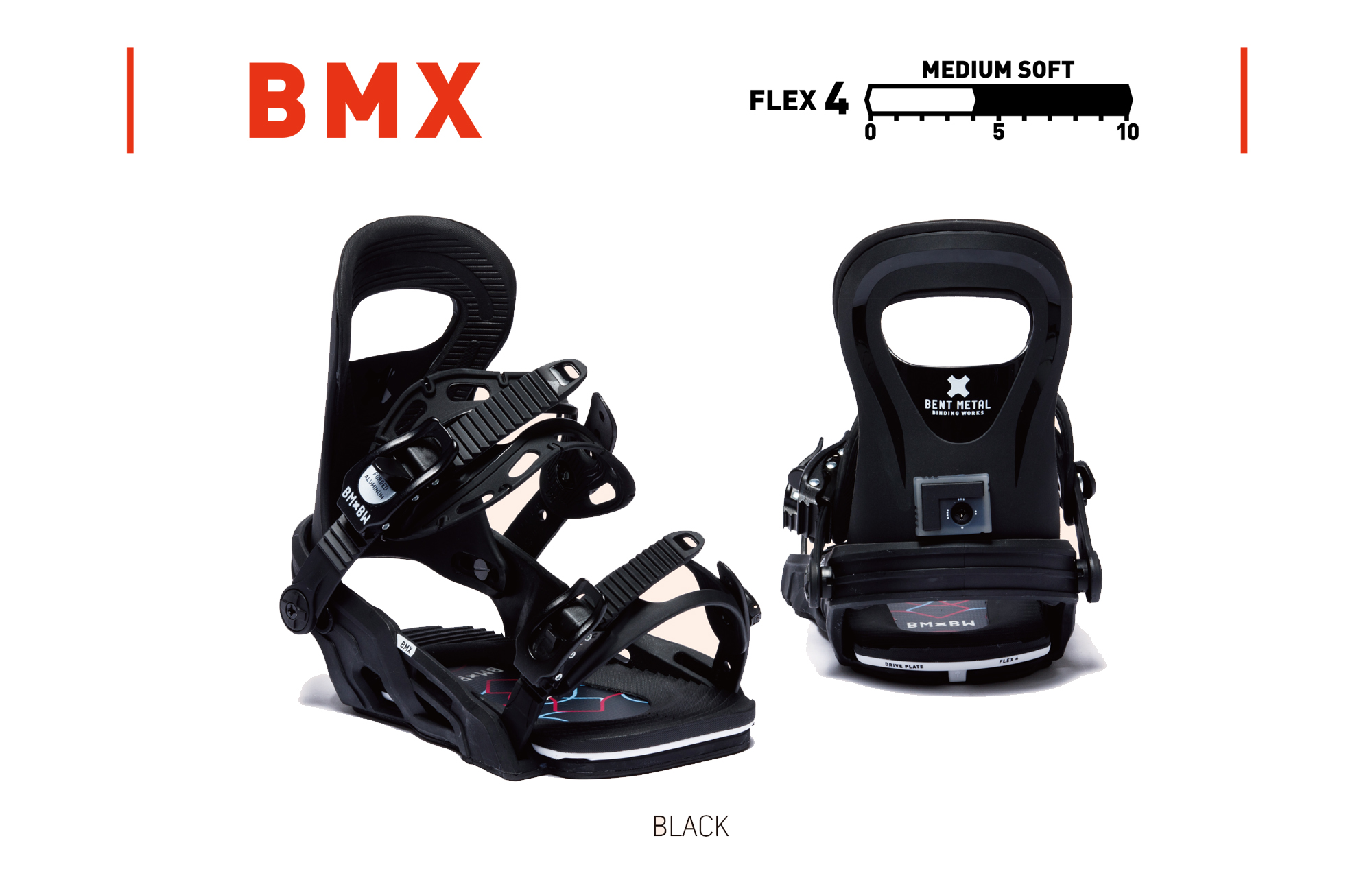 Promote the growth of young snowboarders
High-spec all-mountain use model
No matter how high-performance the board and boots are, if the bindings between them are bad, you will not feel a sense of unity with snowboarding, and you will have to continue snowboarding with only discomfort and discomfort. .In order to solve such a problem, BENT METAL seriously developed a high-performance model for the youth generation, "BMX".The specs other than the size are the same as the adult high performance model, and the medium soft drive plate, soft urethane high back, and 3D design mobility ankle strap are all installed.So you can enjoy the feeling of sliding directly on the snow surface.You can also enjoy the joy when a tool with good response becomes one with your body.Because you can concentrate on riding without stress, you will come to like snowboarding and notice yourself improving naturally.
SIZE: 22,0 ~ 25.0cm 
PRICE: ¥ 26,400 (tax included)


---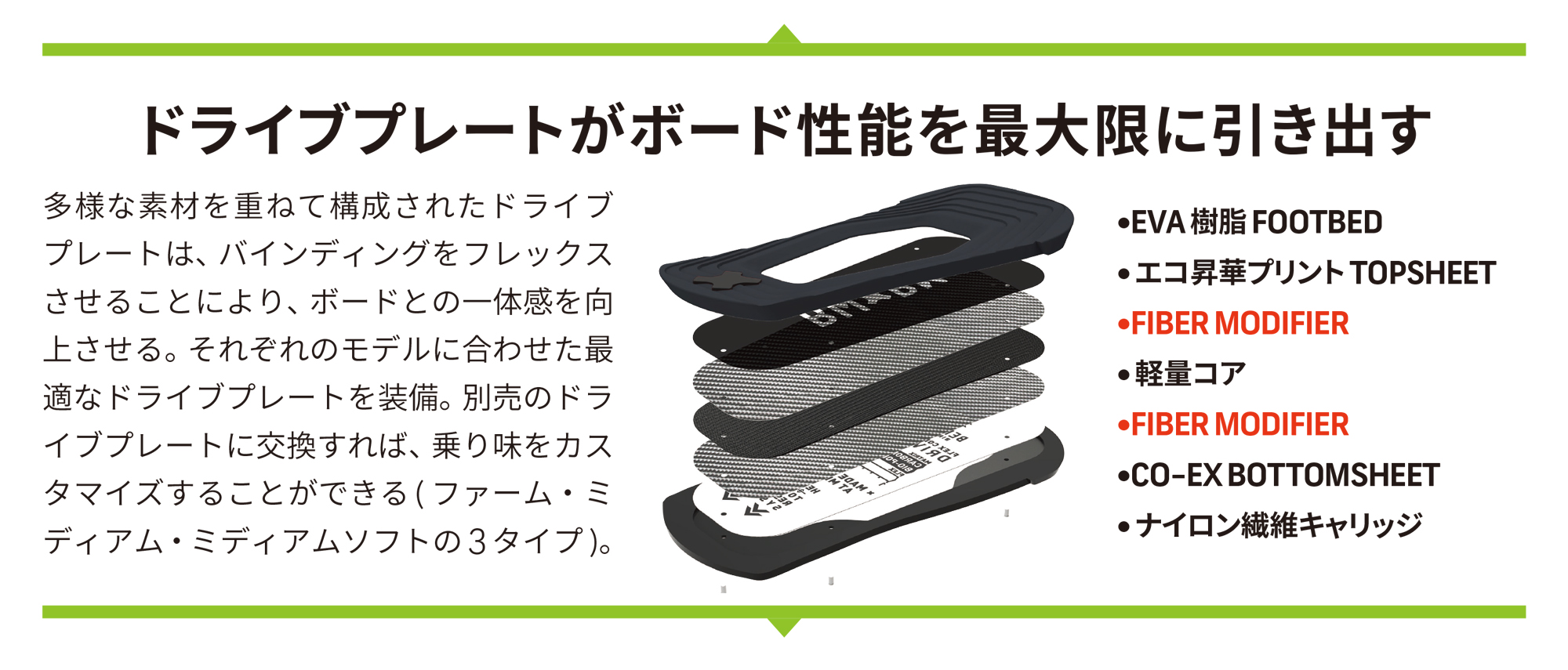 ---
Contact: ADVANCE MARKETING INC. 
www.advance-j.com 
facebook: advance marketing inc 
twitter: Advance SNOW 
Instagram: advancesurfandsnow
---
Click here for information on the latest lineup of BENT METAL
BENT METAL BRAND PAGE