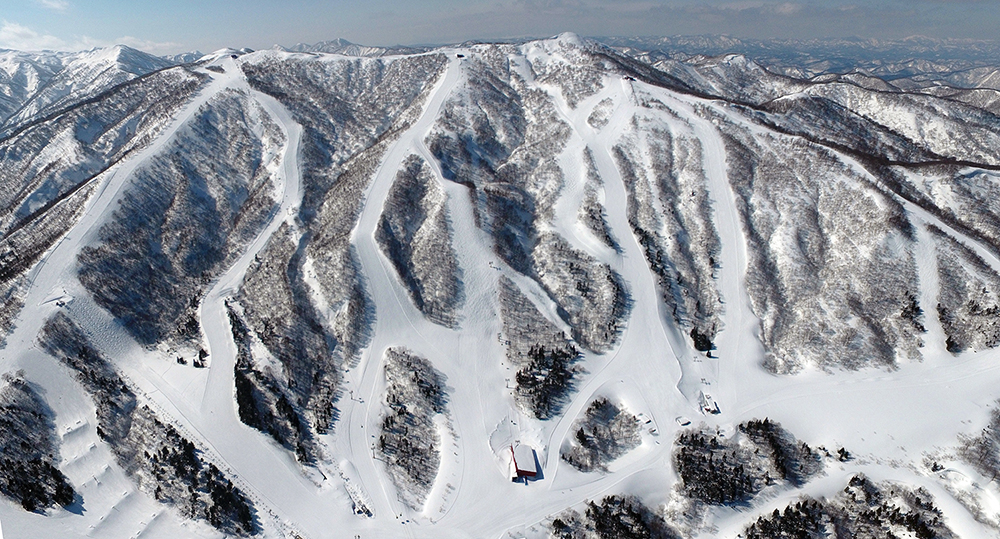 Natsuyu Kogen Ski Resort is known as one of the "heaviest snow slopes" in the Tohoku region.It was originally a popular slope for powder freaks, but we set levels from 1 to 4 in the vast tree run area so that a wider range of people can enjoy tree runs.Let's enjoy the tree run in Natsuyu, which has an environment where you can step up without difficulty.
HOTSLOPE 1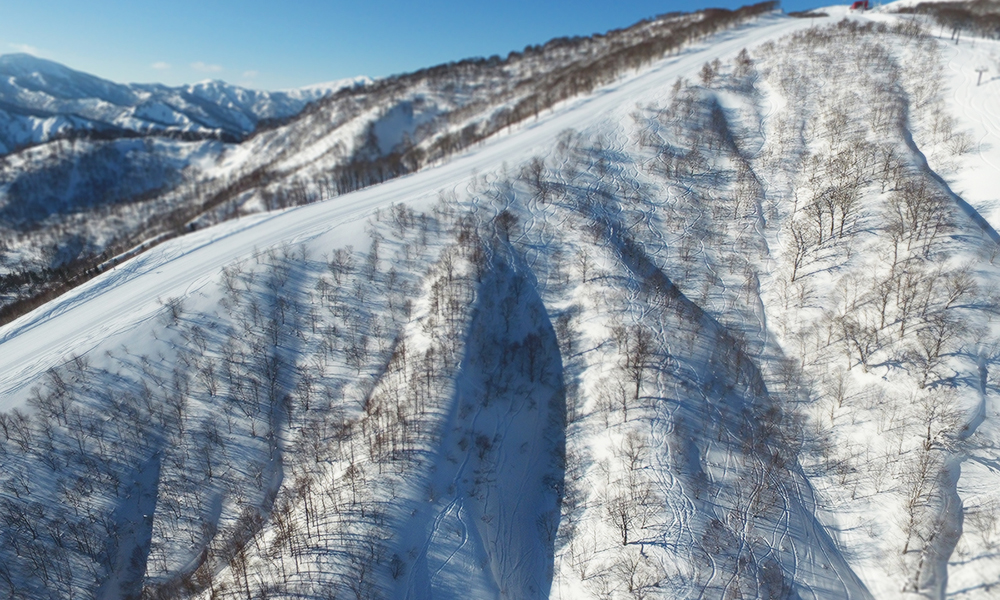 SHOOTER
The most difficult tree run area of ​​"Lv.4".The rich topography and the only north-facing slope in the summer oil plateau have captivated many advanced powder lovers.There are four valleys in all, and you can enjoy various terrains and lines at the target location.Let's capture the target line like "Shoot".You can enjoy it efficiently by using the gondola.
HOTSLOPE 2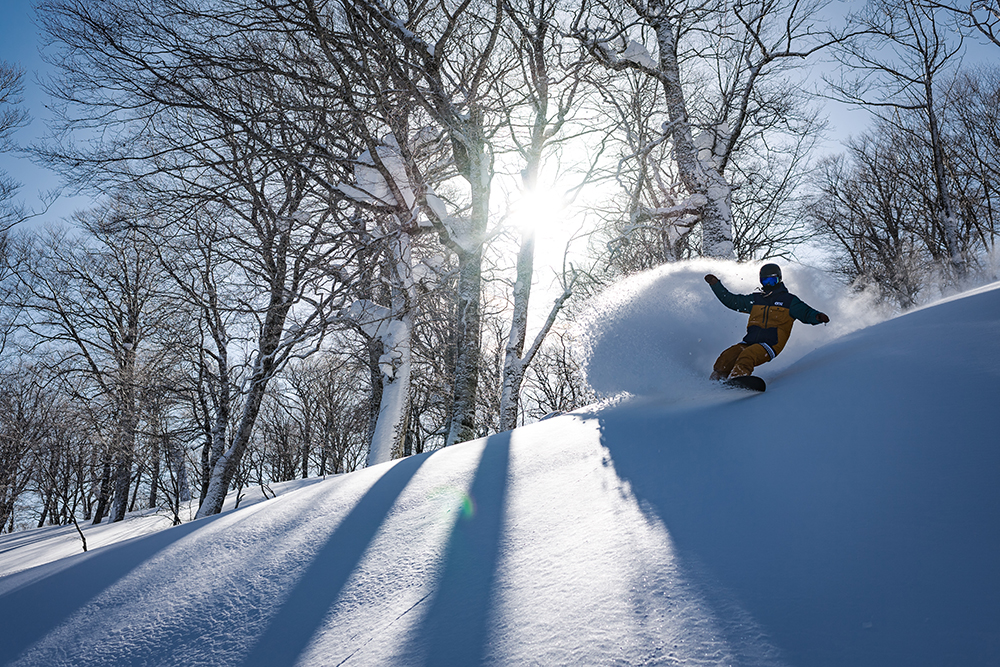 GARDEN
"Lv.2" tree run area where you can enjoy a compact but moderate slope.You can fully experience the charm of the tree run in an area where various trees such as beech, cedar, and wild cherry blossoms coexist.It is possible to enjoy turning the first pair lift and return to the course without getting lost.
Slope map including tree run area.Purple color indicates tree run area
---
TOPICS 1

GROW UP TREERUN
Four levels of difficulty are clearly displayed for each course.Anyone who can ski a normal course without difficulty can try it, and even those who are trying tree run for the first time can start from the free rescue area (HEART/GARDEN).You can enjoy one of Japan's best tree run areas with high-quality powder according to your skiing skills, and gradually improve your level.
You can check the level (difficulty) of each tree run course in the spec table here.
TOPICS 2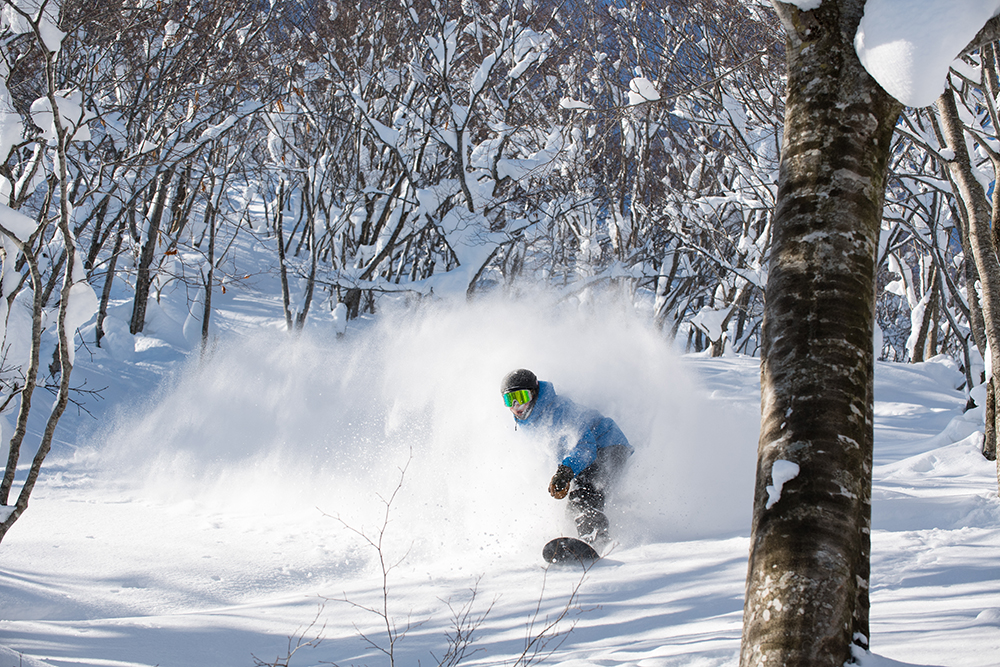 Heavy snow tree run area guide
A service in which a guide who is familiar with the topography will lead you to the best tree run area of ​​the day so that you can fully enjoy the charm of Natsuyu Kogen.There is also a hands-on program for those who are trying tree runs for the first time (100 yen per person ~ 1 hours guide: capacity 4000 people). Reservations can be made on the website.
If you want to make sure you can ski on good snow, you can also use a guide service!
TOPICS 3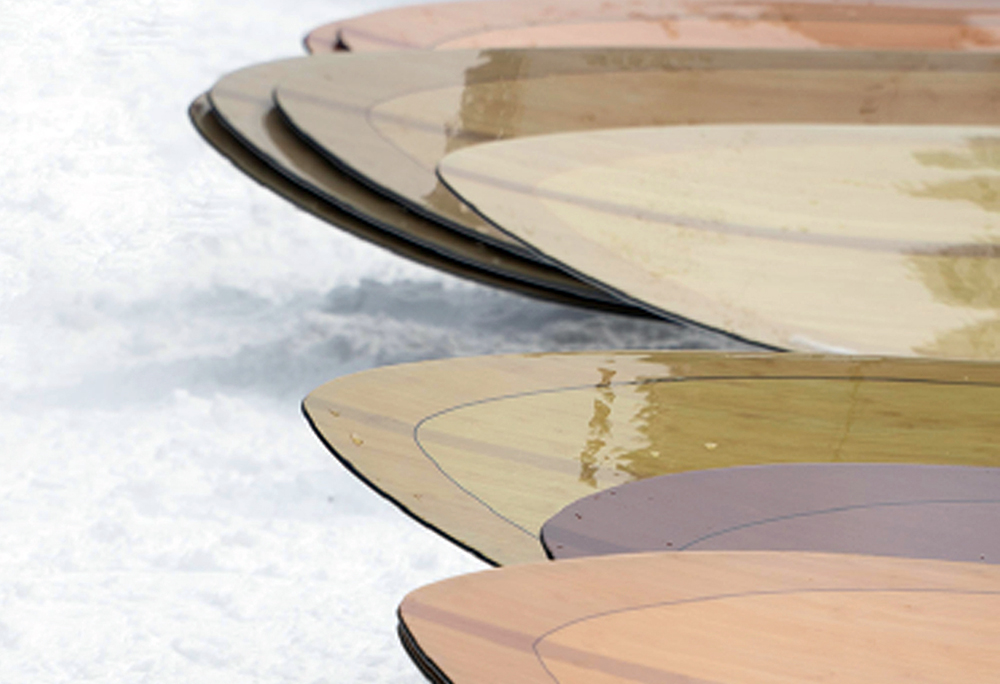 Powder board rental
Powder board rental for enjoying heavy snow and tree runs more comfortably and casually.This service is recommended for people who don't like powder.Rental of GENTEMSTICK is available at Mountain Information.You can enjoy the tree run of Natsuyu Kogen with the latest model.
Rental powder boards can be exchanged for other models!
---
Snow resort special feature >>> Geto Kogen Ski Resort
---
Geto Kogen Ski Resort Lift Ticket FREERUN Special Discount Sale
Only for those who read this article, regular price adult 1-day ticket 5,400 yen, 5-hour ticket 5,000 yen,
Limited sale at a special price of 4,200 yen (tax included) !! As soon as possible.
You can purchase it from here!

---