Hoshino Resorts Alts Bandai is doing great this season.It started snowing early, and there were many days with good conditions, so the Step Up Park started early.A flowing park has also opened, and the "Burton Mystery Series" will be held on January 1st.If you want to enjoy fun rides to your heart's content, head to Alts Bandai.
In addition, a unique plan like this is now available as a way to enjoy Alts Bandai!
A special parking lot right in front of the slopes, where you can start skiing first thing in the morning.You can choose a package according to your purpose, such as a plan that includes a rental car and a lift ticket, or a private car plan that is recommended for season ticket holders and veterans who stay overnight in the car.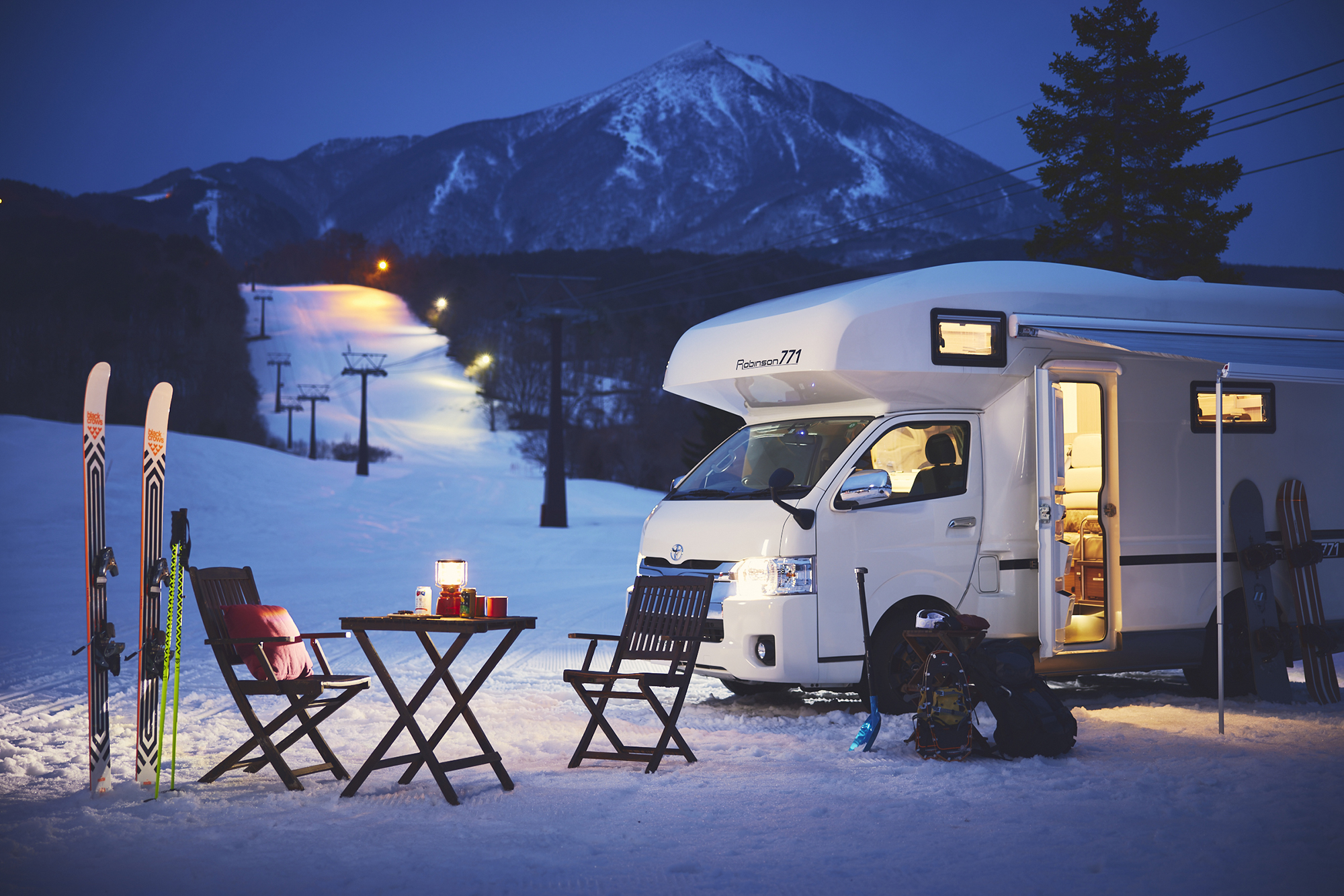 In addition to being able to park in a dedicated parking space directly connected to the slopes, the Hoshino Resort Back Package includes a large bath and lounge use at the Bandaisan Onsen Hotel adjacent to the ski resort. Enjoy a snowboard trip.
Snowboarding is about nature, so I want to freely change my stay according to the weather.The slopes in the early morning are especially recommended at Alts Bandai.The well-maintained barn, the superb view of Mt. Bandai, also known as Aizu Fuji, and the sea of ​​clouds spreading over Lake Inawashiro can be enjoyed early in the morning.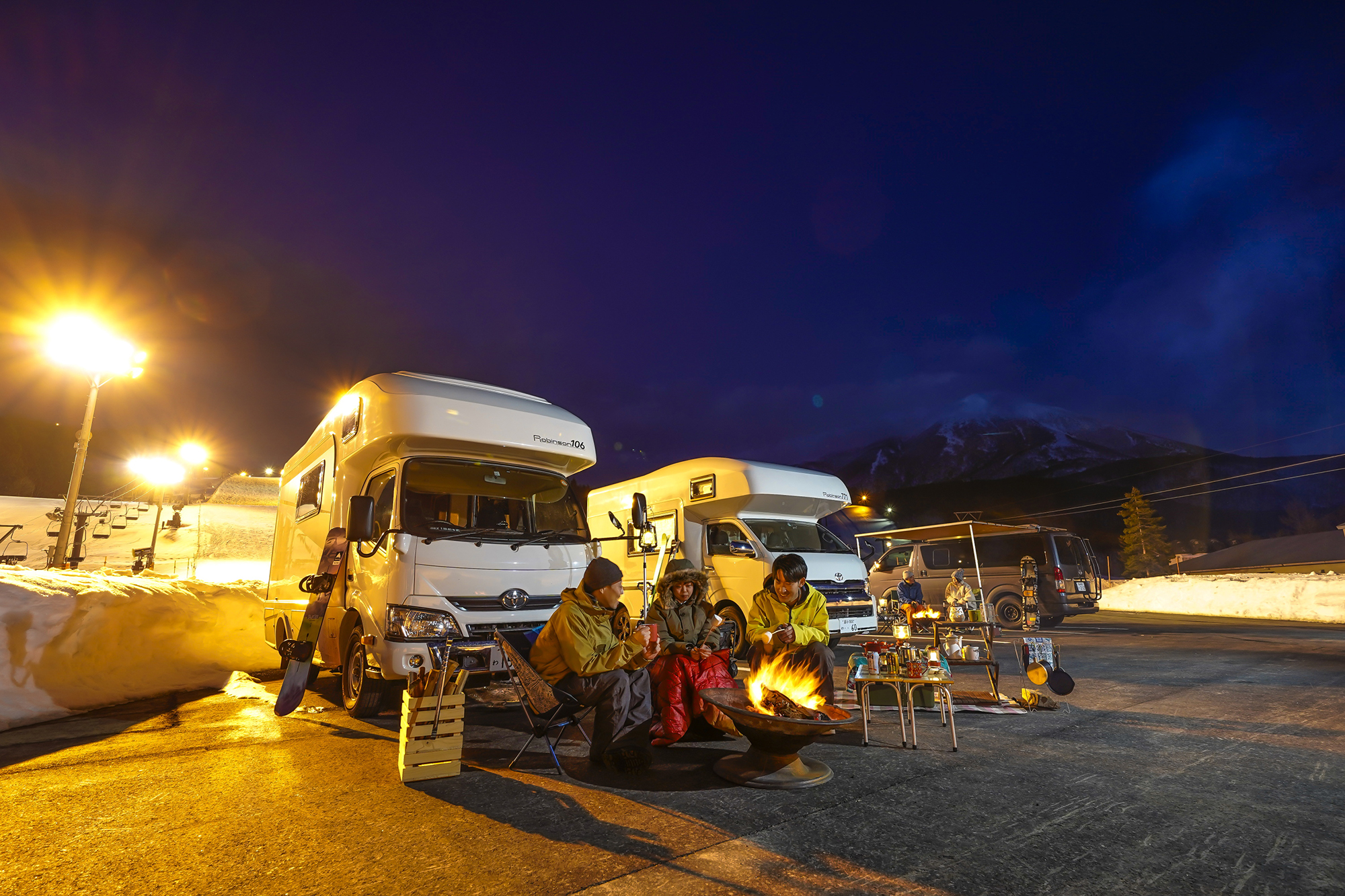 <Points of the plan for staying in the car on the slopes>
1 The dedicated parking lot is directly connected to the slopes
A parking space dedicated to the camper of this plan is prepared. The space is directly connected to the slopes of "Hoshino Resorts Alts Bandai", so you can go straight to the slopes after preparing to ski in the car.You can relax in the camper car without worrying about your surroundings during breaks. Being able to spend the whole day looking at the slopes is one of the real pleasures of staying in a car.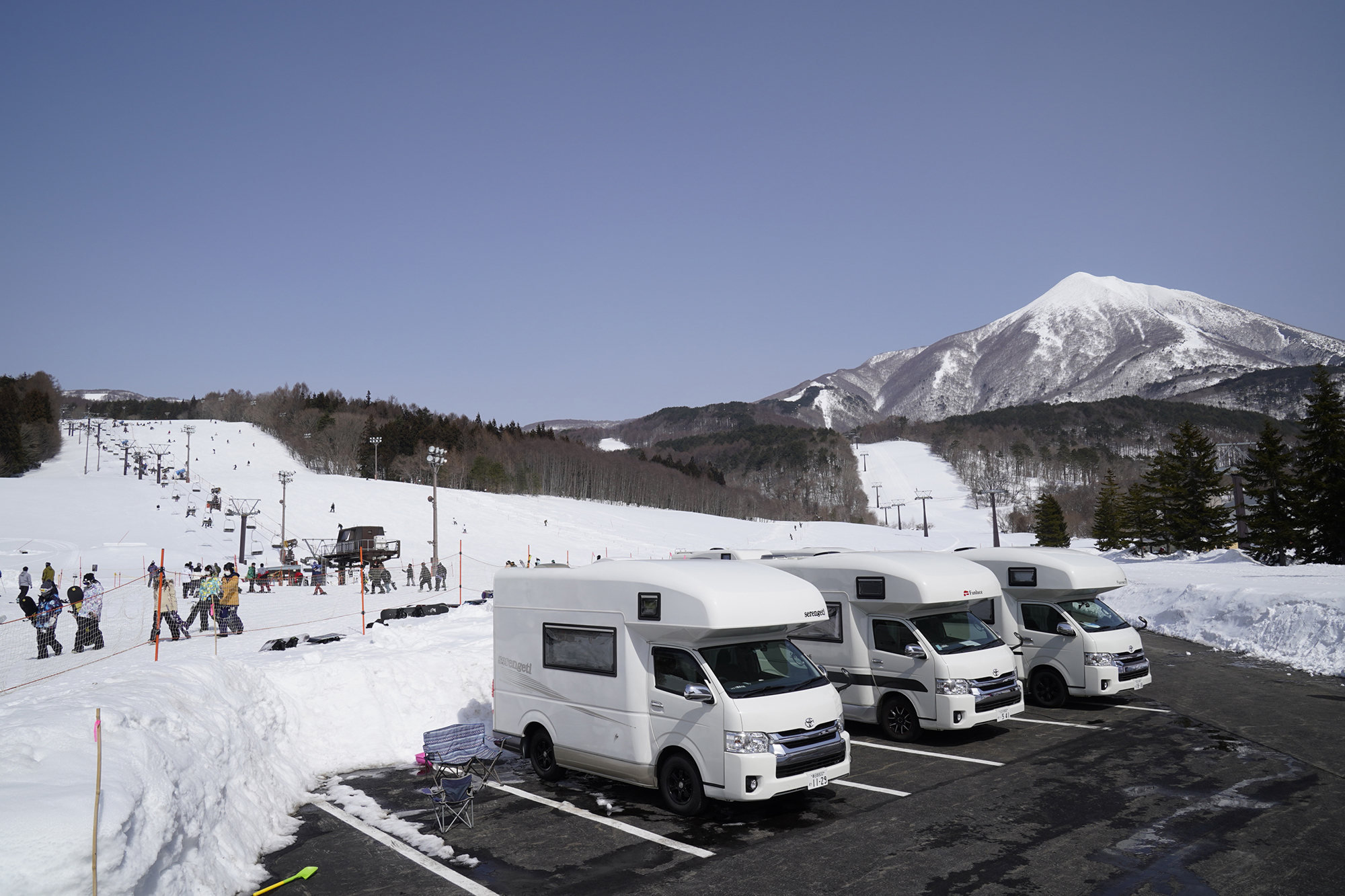 2 Plenty of public areas such as hot springs, pools and lounges
With this plan, you can use the large public bath, lounge, and heated pool of Bandaisan Onsen Hotel, which is adjacent to the slopes of Alts Bandai, so you can spend your time according to the weather and conditions.In addition, there are shower rooms that can be used 24 hours a day and amenities such as towels, so you can relax with a convenient and comfortable stay in the car.
3 You can use fire, so bonfires and barbecues are also OK!
Fire can be used only in the private parking lot that can be used with this plan.If you bring your own bonfire stand or grill, you can spend your time around the fire however you like.March is especially recommended as it gets warmer and there are more calm days.In addition, it is possible to procure meals such as simple snacks that can be eaten in the car at the shop in the ski resort.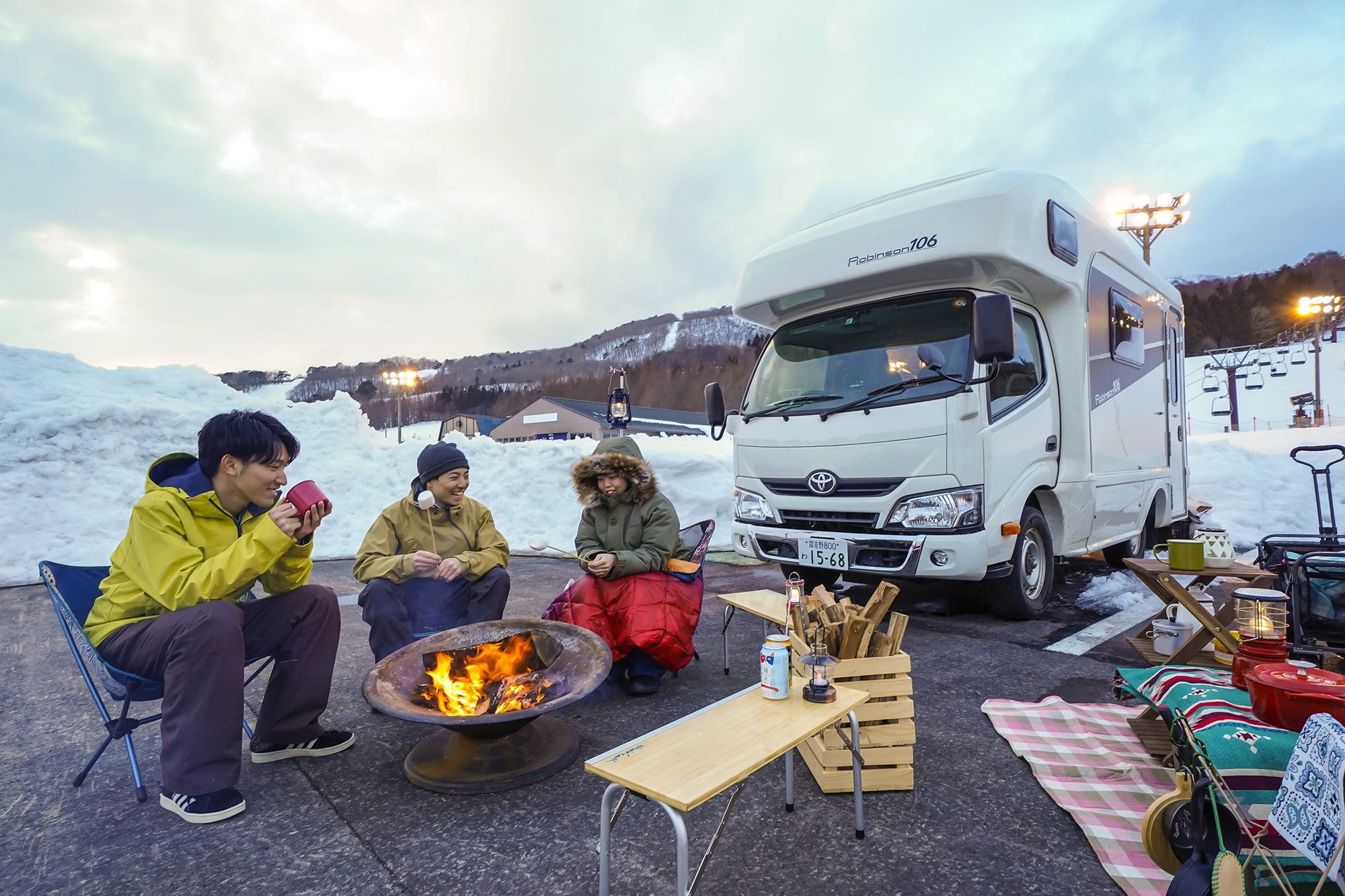 Slope car overnight plan
1
Plan to spend the night on the slopes in your own car
Period: ~March 2023, 3
Price: 1 night 2 days Weekdays 5,000 yen, weekends and holidays 7,000 yen
Inclusions : Private parking lot (separate parking fee of 1000 yen/day on weekends), 24-hour use of showers and toilets in the center, tickets for hot springs, pools, and lounges in Bandaisan Onsen Hotel, amenities (towel rental, toothbrush)
reserve : ARTS BANDAI official website
Remarks: The camper rental plan is limited to 10 units (per day).
2
Plan to stay overnight on the slopes with a rental camper
Period: ~March 2023, 3
Price: From 53,100 yen (1 car, 1 to 7 people)
Inclusions : 1 rental camper, sleeping bag, lift ticket for Alts Bandai and Nekoma ski resorts, ticket for use of large public bath/pool/lounge in Bandaisan Onsen Hotel, amenities (towel/toothbrush), wear/gear drying service, first ride/night game Lift ticket (night skiing is held every Saturday)
Reservation: Japan Camping Car Rental Center Website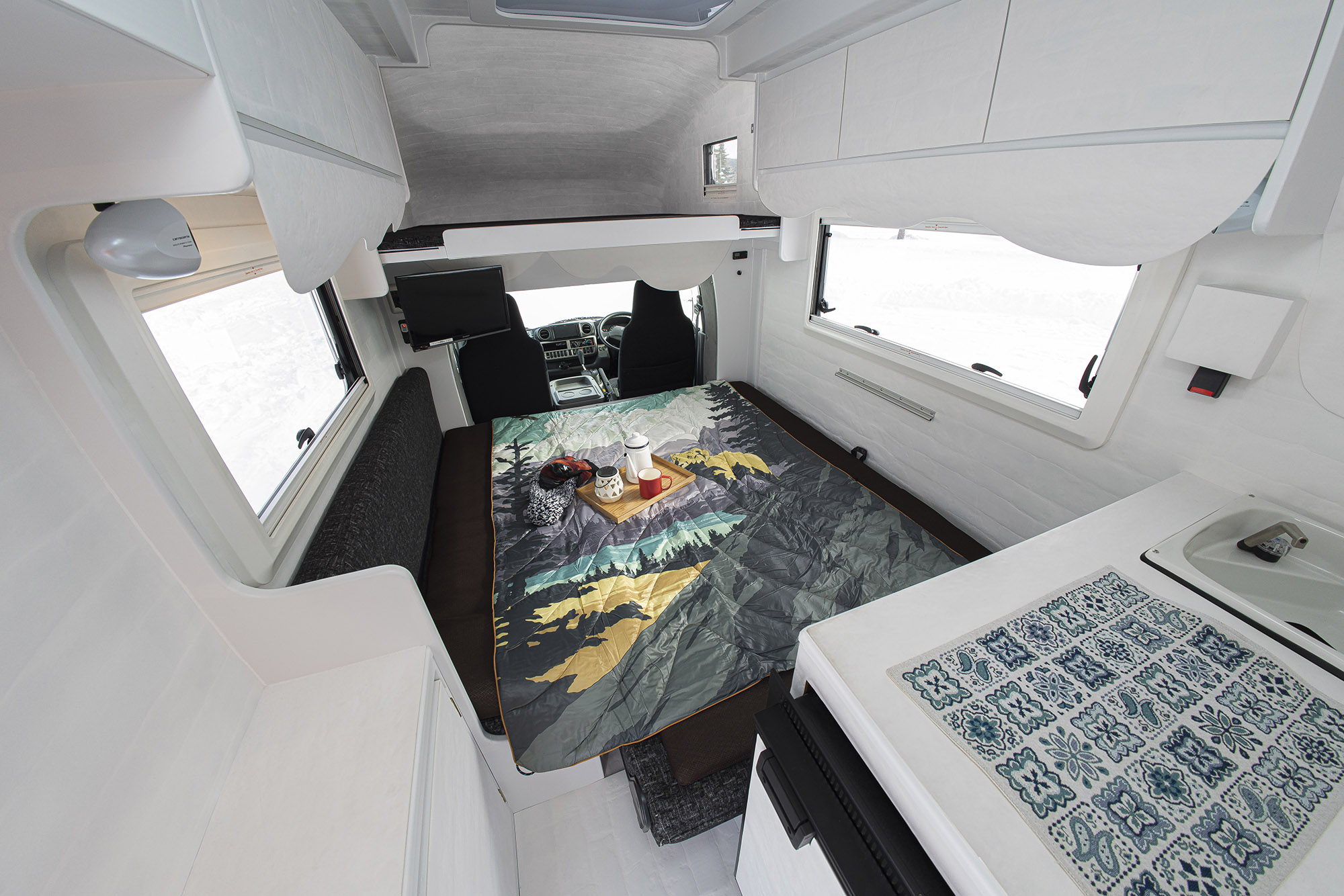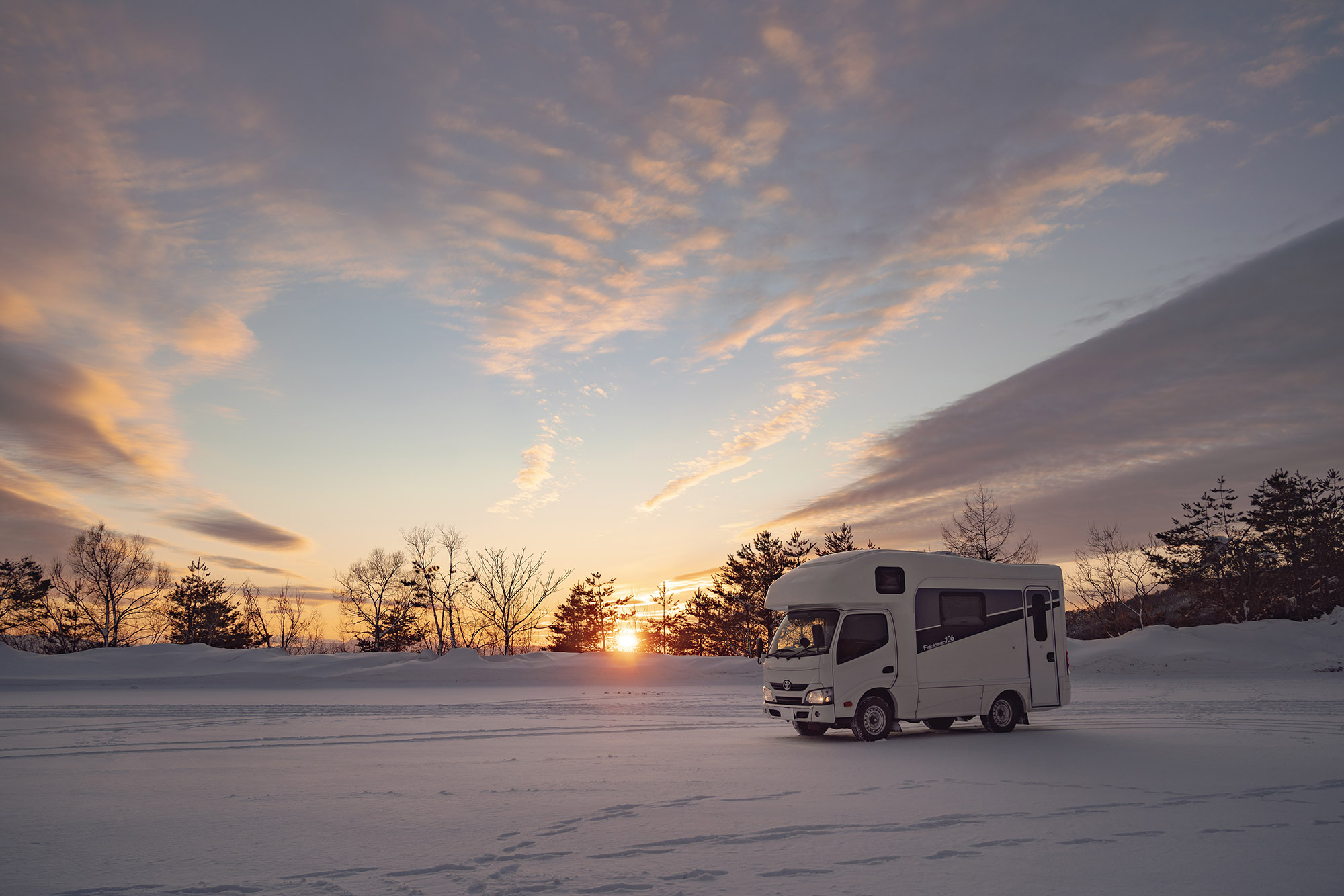 ---
Hoshino Resorts ski resort information, travel informationhereから