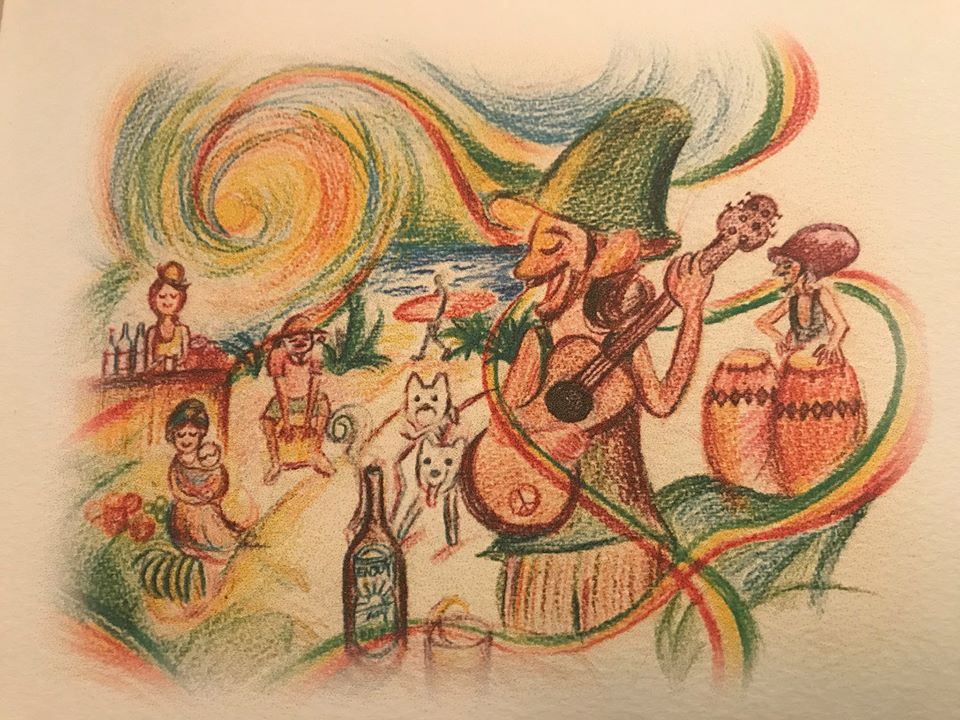 Higashida Tomohiro continues his journey to surf, snowboard, and live a lifestyle that is in harmony with nature, and deliver songs to places where there are people with the same mindset.
A sensitive person may have heard his singing voice somewhere.Even in various places where we snowboarders gather, we have performed many live performances, connected with the locals, and gave us hope and courage for tomorrow.
Higashida Tomohiro will hold a SPECIAL NIGHT to be presented at Kabuike Cowbell on Valentine's Day night!Let's get drunk in his Love & Free world while chewing on draft beer and special kebab ♪
On the day of the event, a film "Re-born soul" directed by Masataka Kiyono (directed by WAKITA PEAK) will be screened on a trip around the Goto Islands and Amakusa with a special surfboard.
CHILL time after slipping, give an acoustic time while drinking a relaxing beer.
☆ Date: February 14, 17 00: 22 (OPEN) ~ 00: XNUMX (close)
☆ Location: Next to Tsugaike Kogen Ski Resort Gondola Lift Platform
"Restaurant Cowbell"
☆ DOOR: Advance ticket 1 yen (with XNUMX drink)
Same-day ticket 1 yen (with XNUMX drink)
☆ Ticket sales:
Advance tickets must be reserved.
080-6997-1977 (Mount Care Muto)
Or
m610k@hotmail.co.jp
Please let us know your name and number of people. * Must arrive on 13/XNUMX
☆ Inquiries 080-6997-1977 (to Mount Care Muto)
Higashida Tomohiro Official Site
www.higashidatomohiro.jp
Instagram