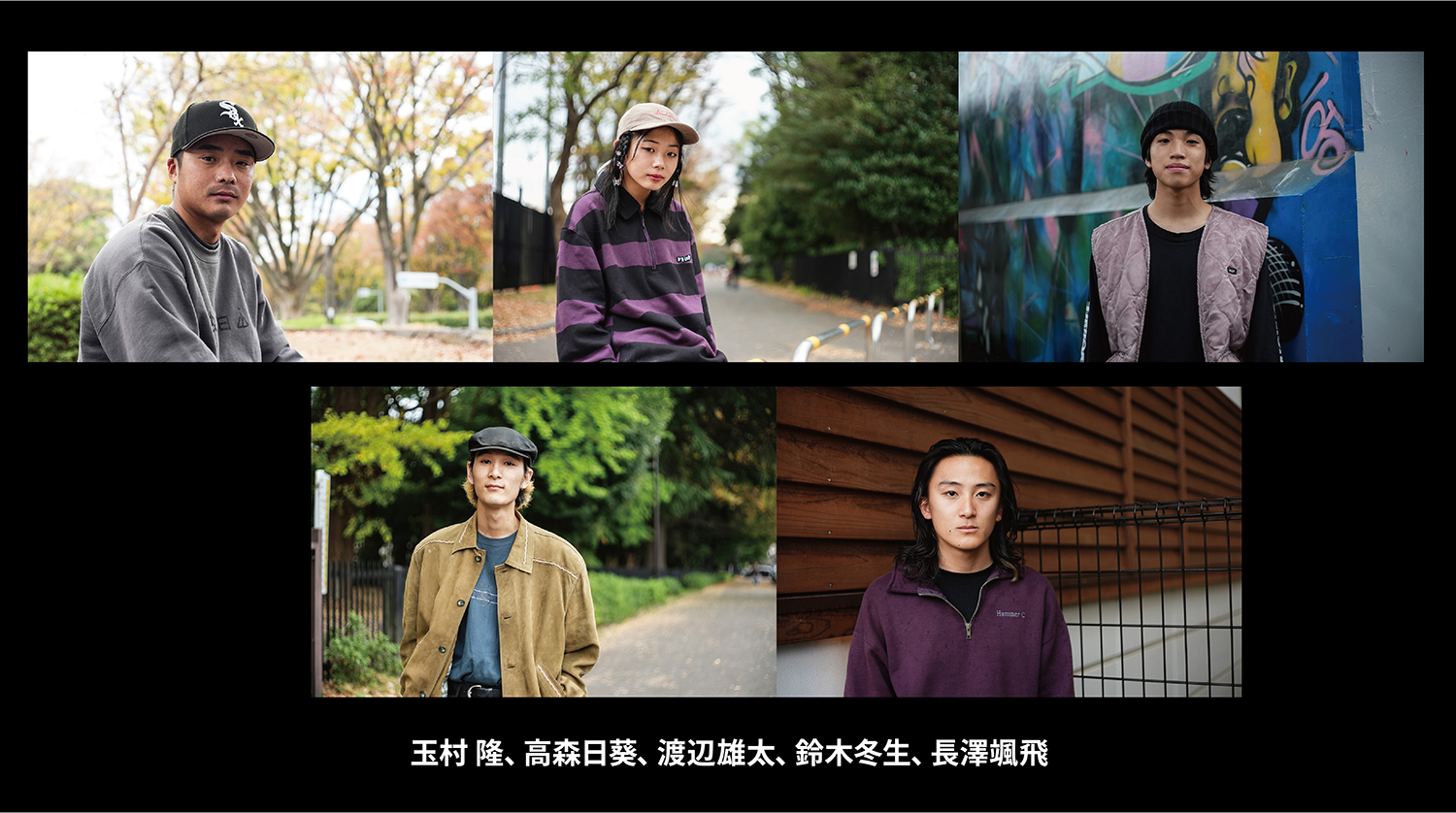 It has already been established as a seasonal event, "Tokyo Snow Festival ~ SNOWBANK PAY IT FORWARDwas held the other day in Yoyogi Park, Tokyo.At the jib contest within the event, the spotlight will be put on five CAPiTA riders who have captivated the audience with their vivid tricks and style full of originality.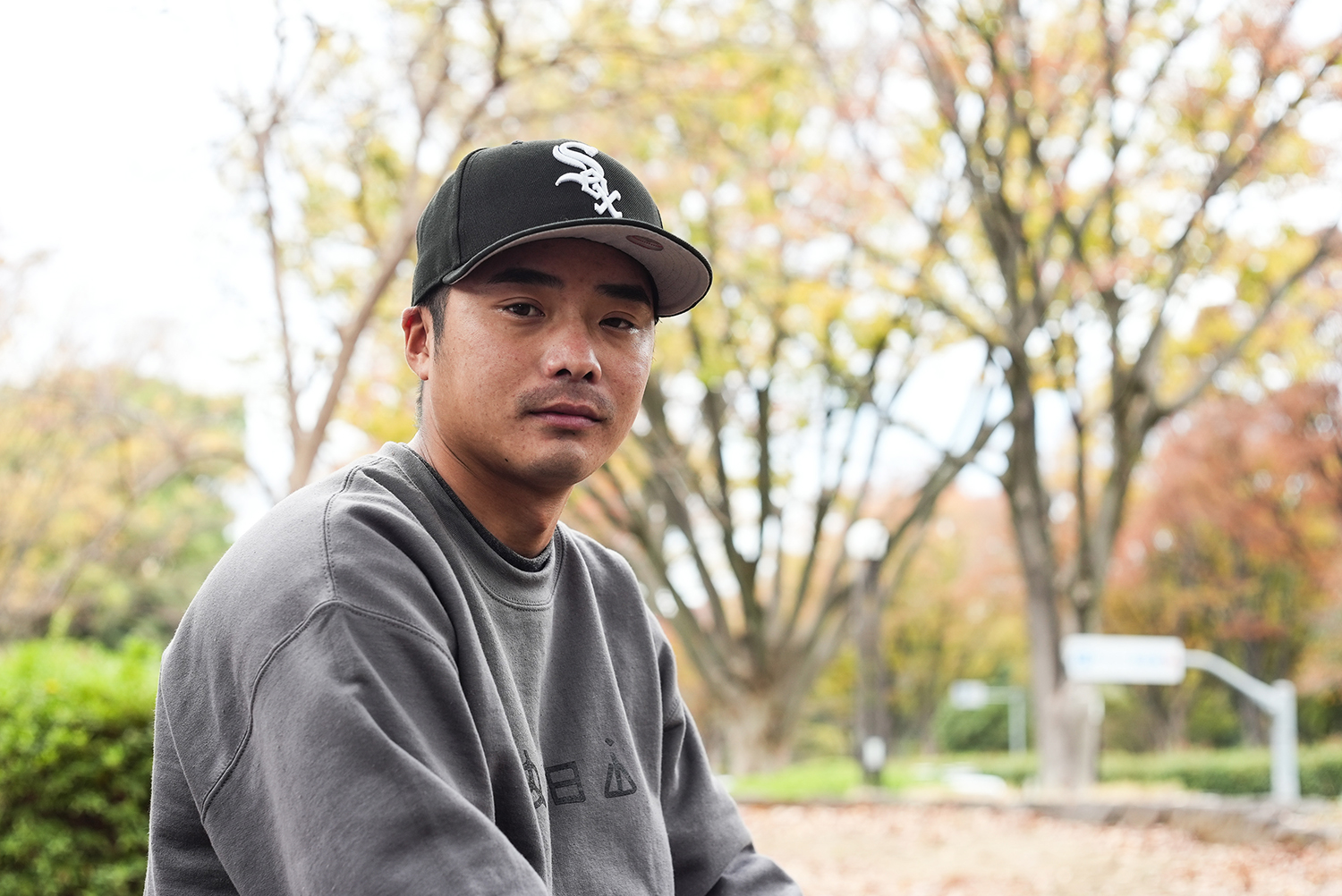 Takashi Tamamura
Ever since appearing in the first INK MOVIE, Takashi Tamamura continues to express himself through urban snowboarding.He has a history of winning the same competition three years ago and last year with his solid and powerful jibbing that can be pulled out from his well-trained body.He finished as runner-up again this year.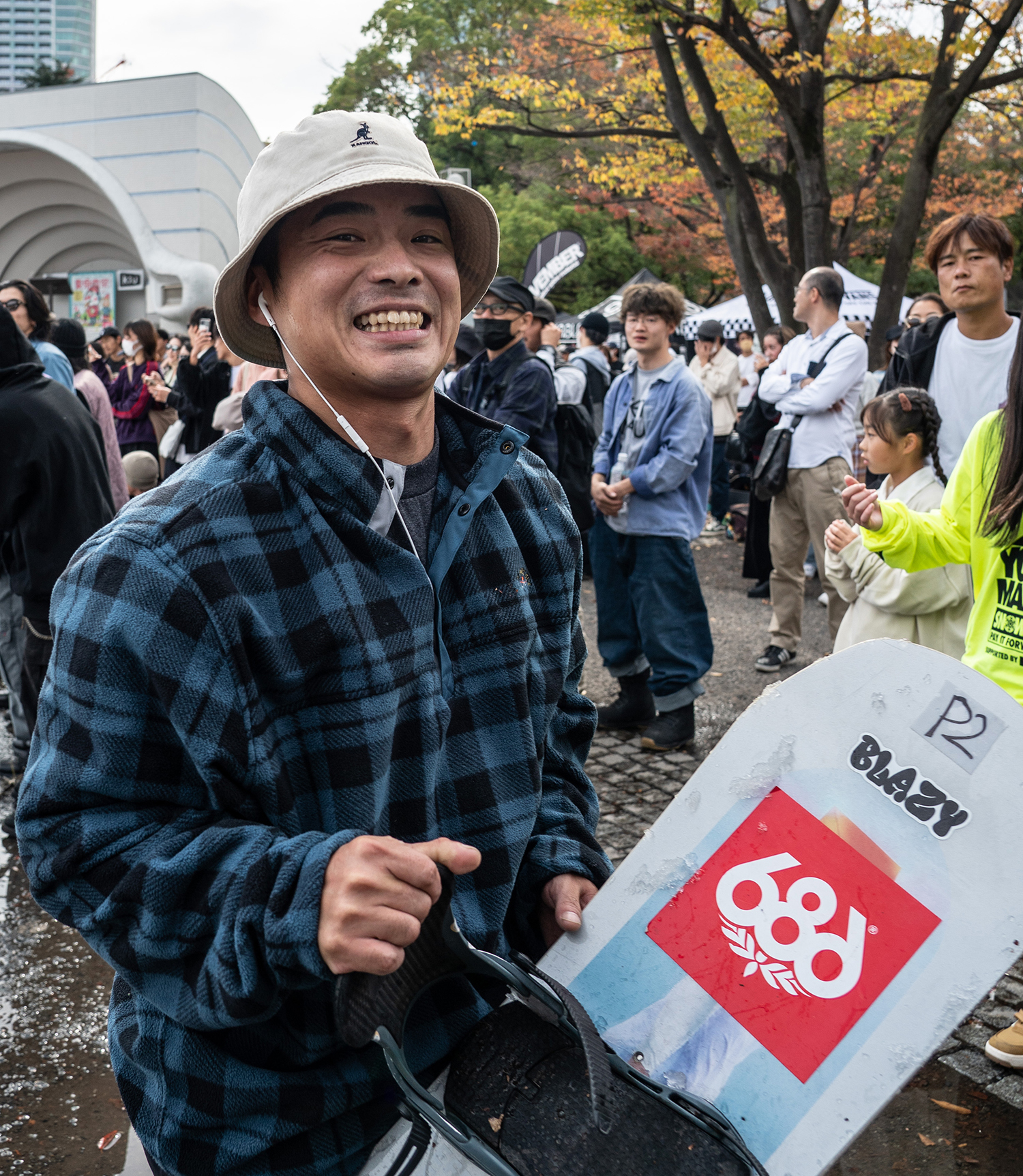 "It's been three seasons since I started taking pictures on the streets. This winter, Fumiya Okamoto, Shinji Okubo, and myself are a crew called BLAZY, and we've been shooting the streets all the time. Last season I shot a lot in the Tohoku area such as Iwate and Yamagata, but this winter it depends on the snow, so I haven't decided where to shoot yet. Even if they form a crew, they don't want to do the same tricks as someone else, and they try not to do the same spots as much as possible. So (laughs) This winter, I want to leave a lot of cuts that will make people say, ``That spot, this trick? will be uploaded, so please check it out."
Tamamura's full part published by BLAZY ishereCheck it out!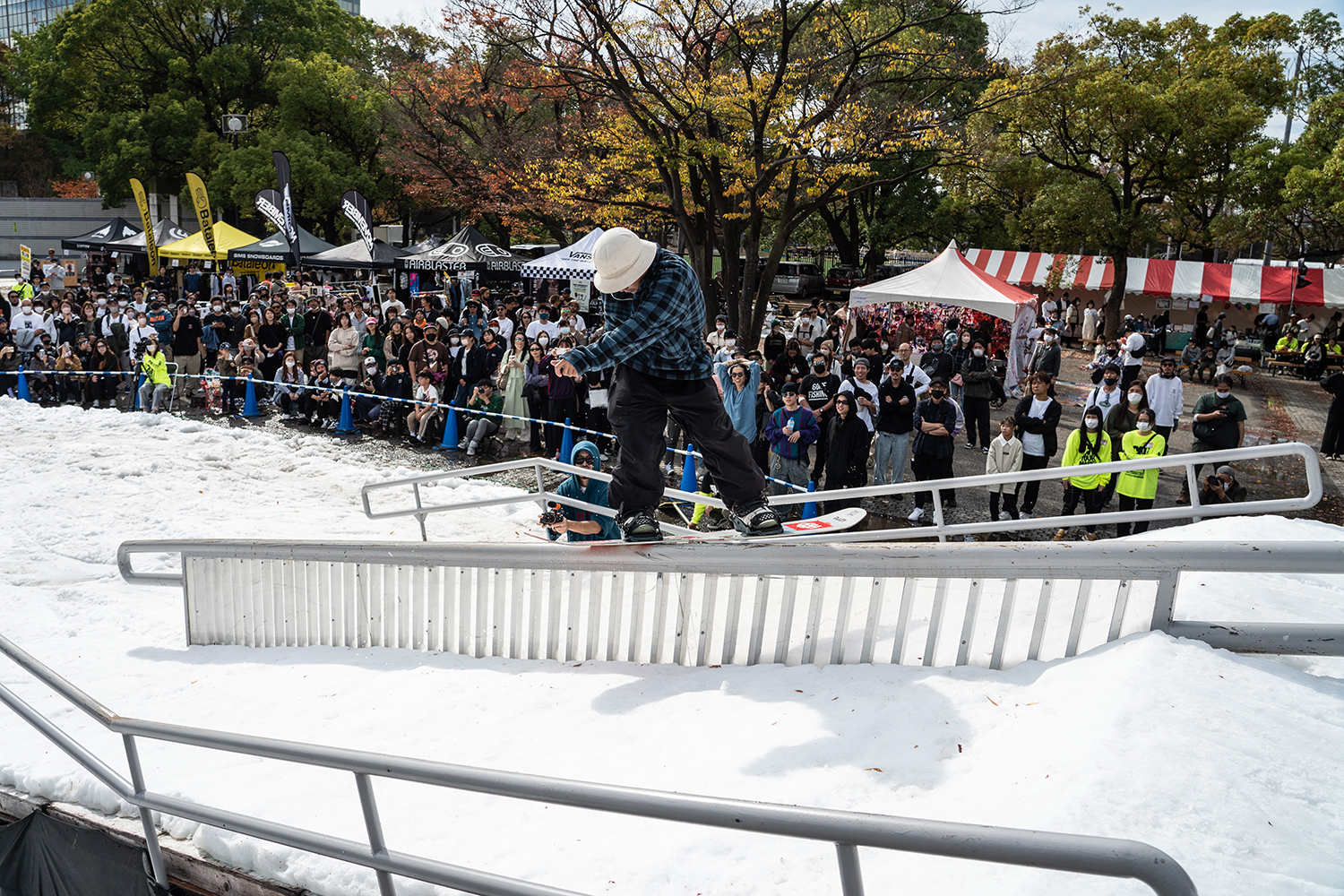 ---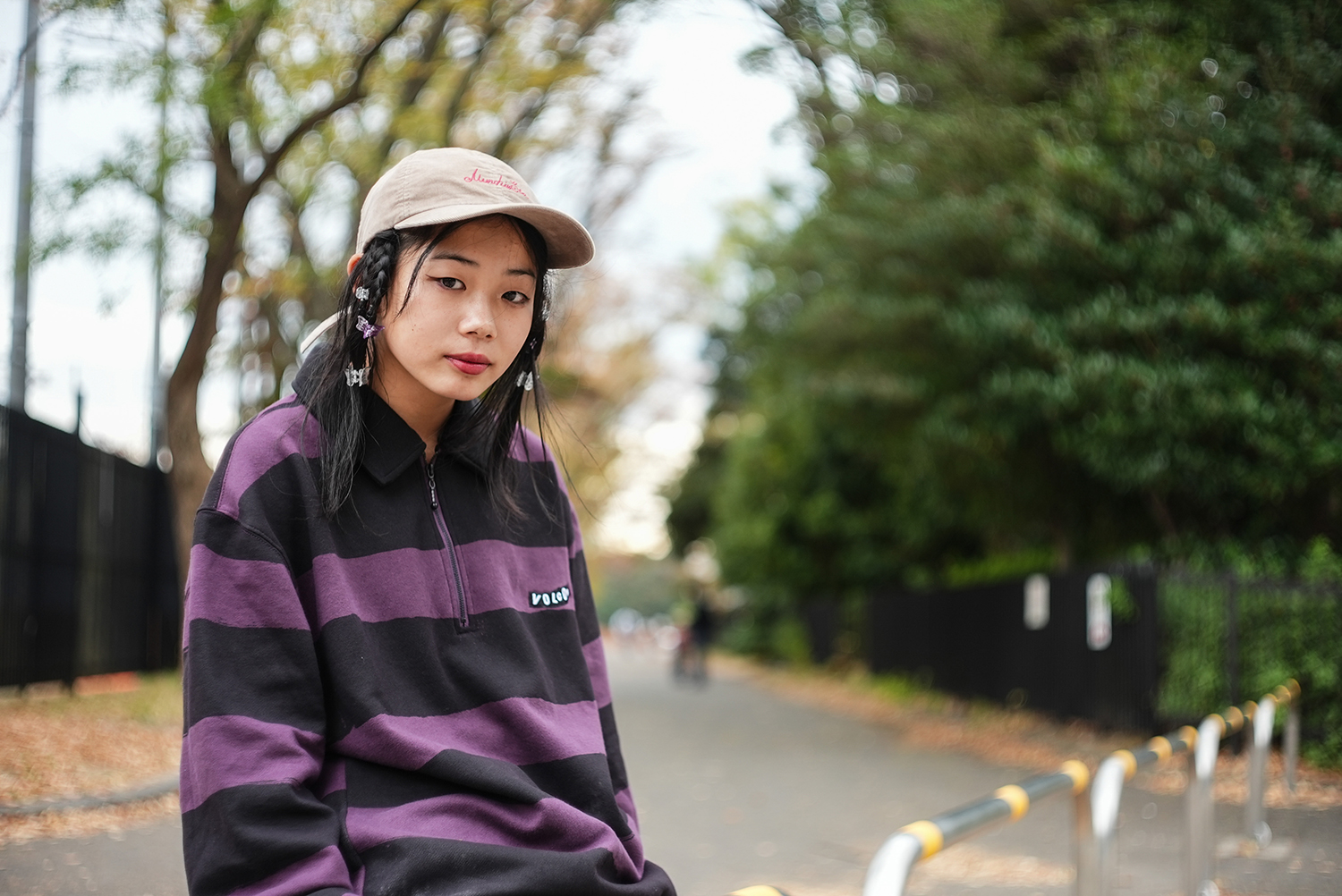 Aoi Takamori
Appeared in DIRTY PIMP's works since elementary school, and at the end of last season, he was invited as the only Japanese rider to an event hosted by Jess Kimura at Mt. Hood. Sunflower Takamori who is active as. She was the queen last time in the SNOWBANK jib contest, and this year she was challenging more difficult tricks than other riders, such as 14 inches.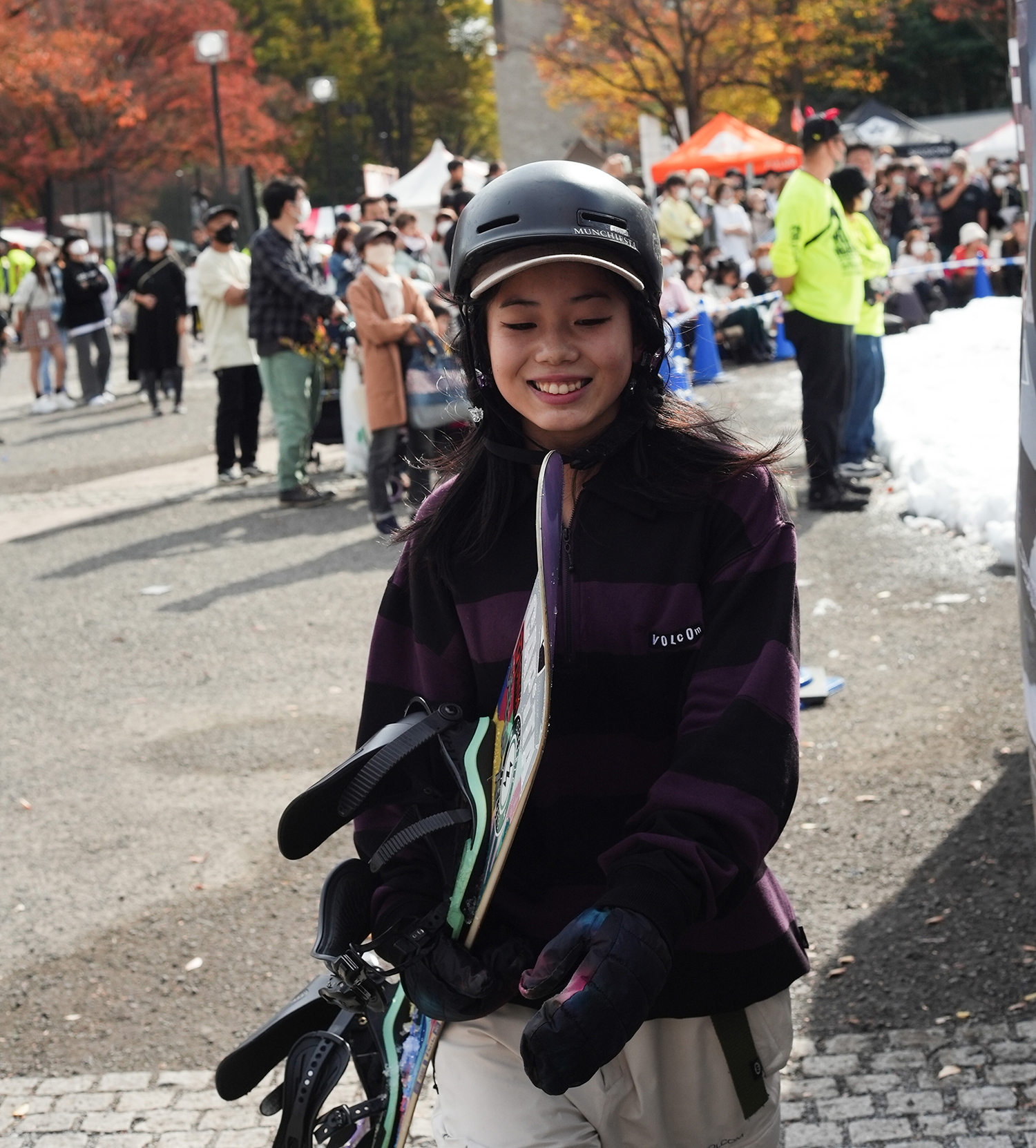 "Jess invited me to participate in IT'S TITS!", where I stayed at the same hotel as CAPITA's overseas riders and skated with them, and it was a really good experience. I'm good at playing, and I know how to show myself anywhere, so I'm cool.I want to be a world-class rider, so I've been doing my best with jibbing, but I've been doing my favorite jib, and jumping. I want to improve my riding style and free run, and I want to establish a riding style that is more like me. I want to become a rider who can become a goal."
The video of the girls movie "FLOOD LIGHT" by CAPiTA and UNION, in which Takamori also appears,hereFrom!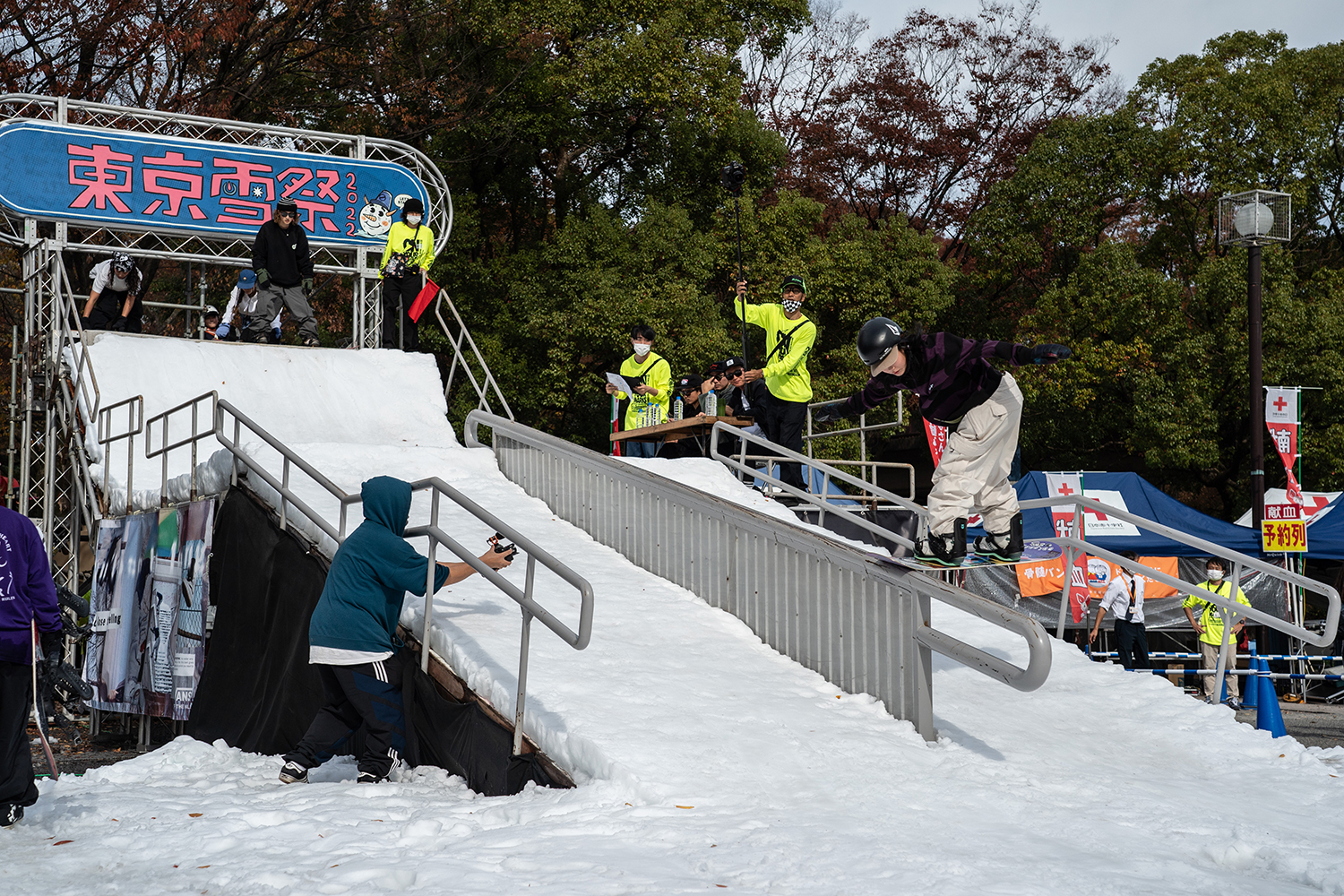 ---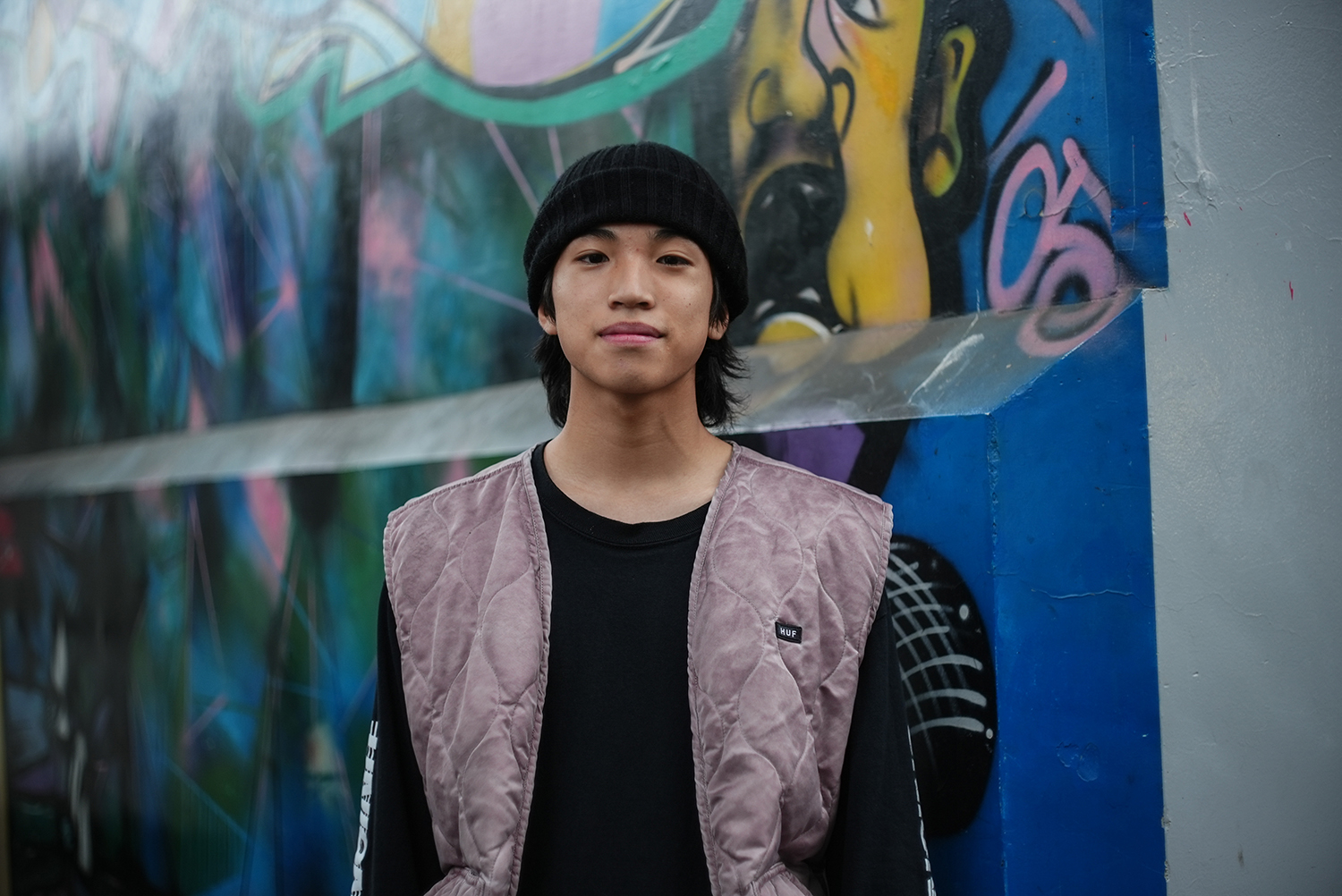 Yuta Watanabe
Yuta Watanabe, a junior high school rider who stepped into the world of movies that he had longed for since last season, while riders of the same generation spent day and night practicing tricks.In the SNOWBANK Jib Contest, which he participated in when he was in 5th grade, he won the kids division, and since then he has been participating as an invited rider every year.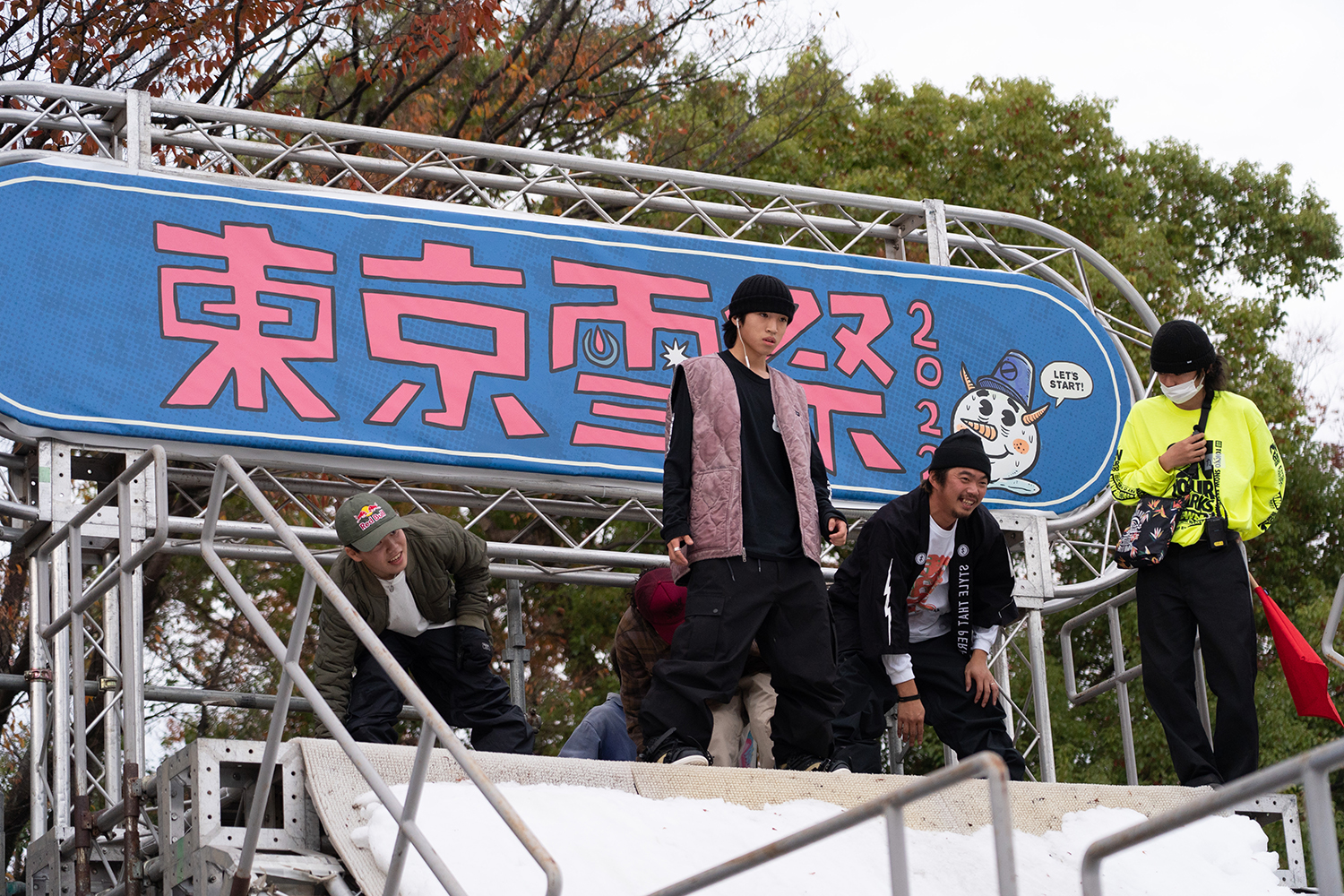 "Until now, I have never competed in a serious competition, and even if I do say a competition, it is only a jib event. I can only ski a book... I hate not being able to ski a lot, and I think that snowboarding is not about competing, it's about showing off your own style... That's why I wasn't interested in competitions. I started doing the jib properly when I was in the fourth grade of elementary school.In the off-season, I skated at SNOVA Shin-Yokohama, and during the season, I often skated parks in Marunuma, Gunma, and Suginohara, Myoko, Niigata.Last season was WAKUWAKU. I was able to move it with the crew of.I think that the video will be released soon, so I would like you to watch it.From now on, I will continue to do street for a while, so that I can be said to be the worst in Japan. I want to be a good rider.I want to be active overseas in the future!"
Watanabe's video is currently his ownInstagramYou can check with
Also, at the joint preview held in Hakuba, Nagano on December 12th, he will appear as a friend in WAKUWAKU's work.Also, her own full part will be played.I will pick it up and report it when it is released, so please wait for the follow-up report.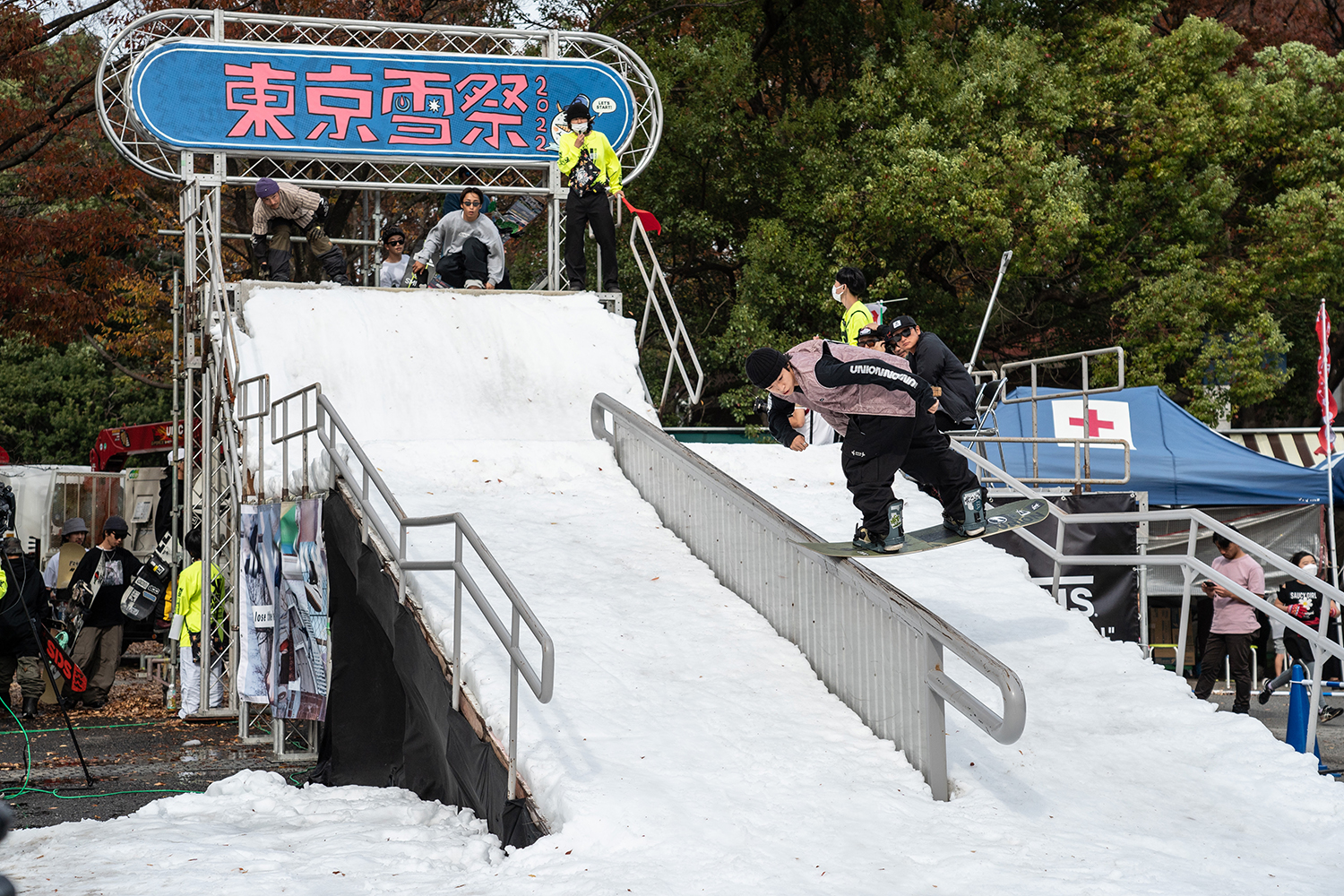 ---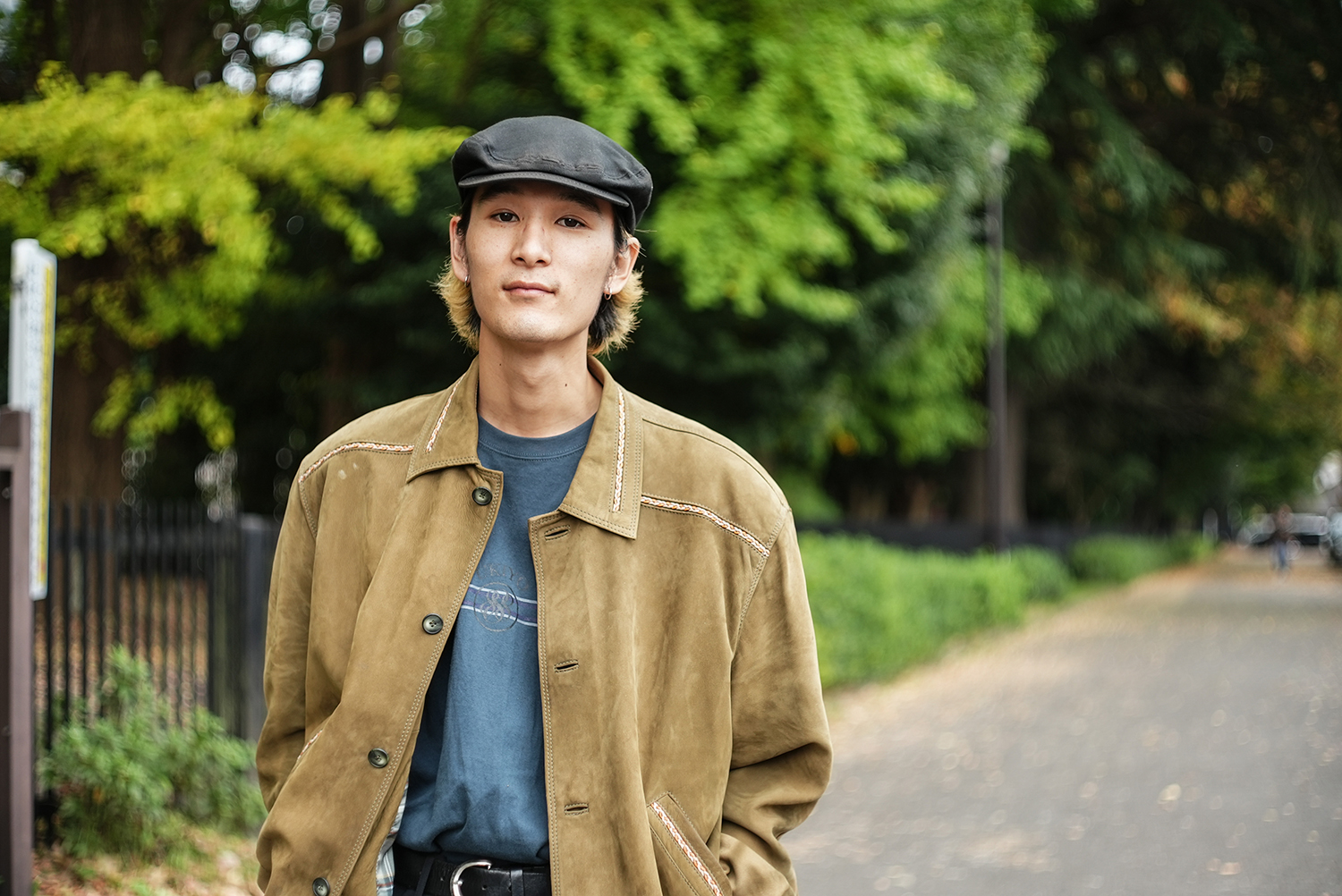 Suzuki Toichi
DIRTY PIMP's Mr. Styler, Fuyu Suzuki, who has been appearing since junior high school.He is a cool rider, not only with his brilliant tricks, but also his appearance, clothing, lifestyle, and everything else.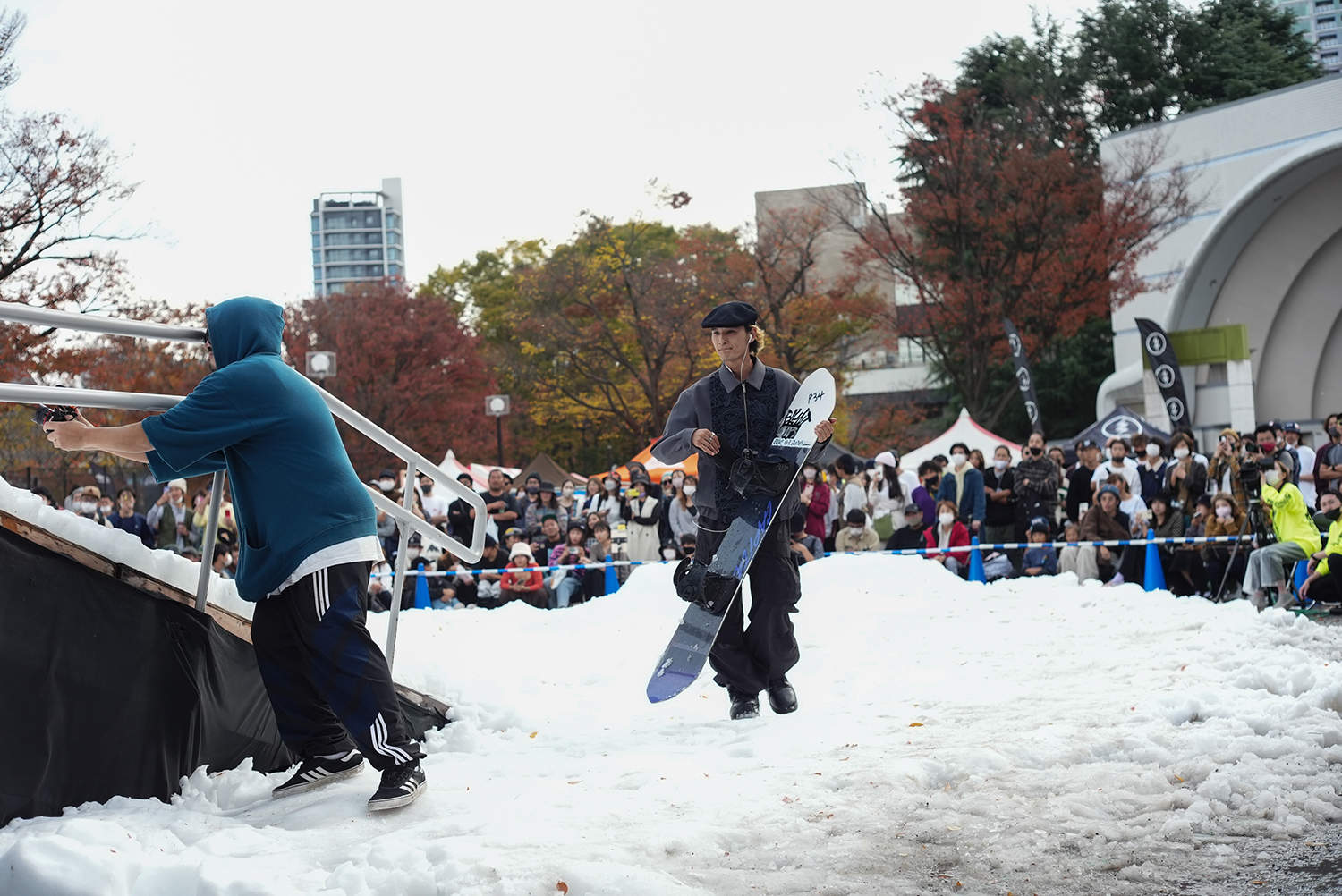 "When I was in the third year of junior high school, I was invited to participate in an event held at SNOVA Hashima, and from that winter I started doing street photography with DIRTY PIMP. (Ogawa) Ryoki and (Toda) Masato. We did a photo shoot together, and I just thought, 'Oh my God, it's amazing.' Also, there are some riders who are good at snowboarding tricks, but their appearance is "Huh?" After all, it doesn't make sense if everything is cool.This winter, when it starts to snow, we plan to go to Hokkaido and shoot on the streets until around May.I'm going to do cool tricks that foreign riders don't do. I'd like to do it, but I'd like to be fascinated by the spots I find.I've been invited to shoot for a certain movie production, so I think this winter will be an important season for me.Now. There will be more people who will look at me than before, so I'll do my best!"
DIRTY PIMP's "BRAIN STORM" released last year, in which Suzuki also appeared,hereCheck from!
When the latest work of DIRTY PIMP is released, it will be uploaded on this website, so please look forward to it!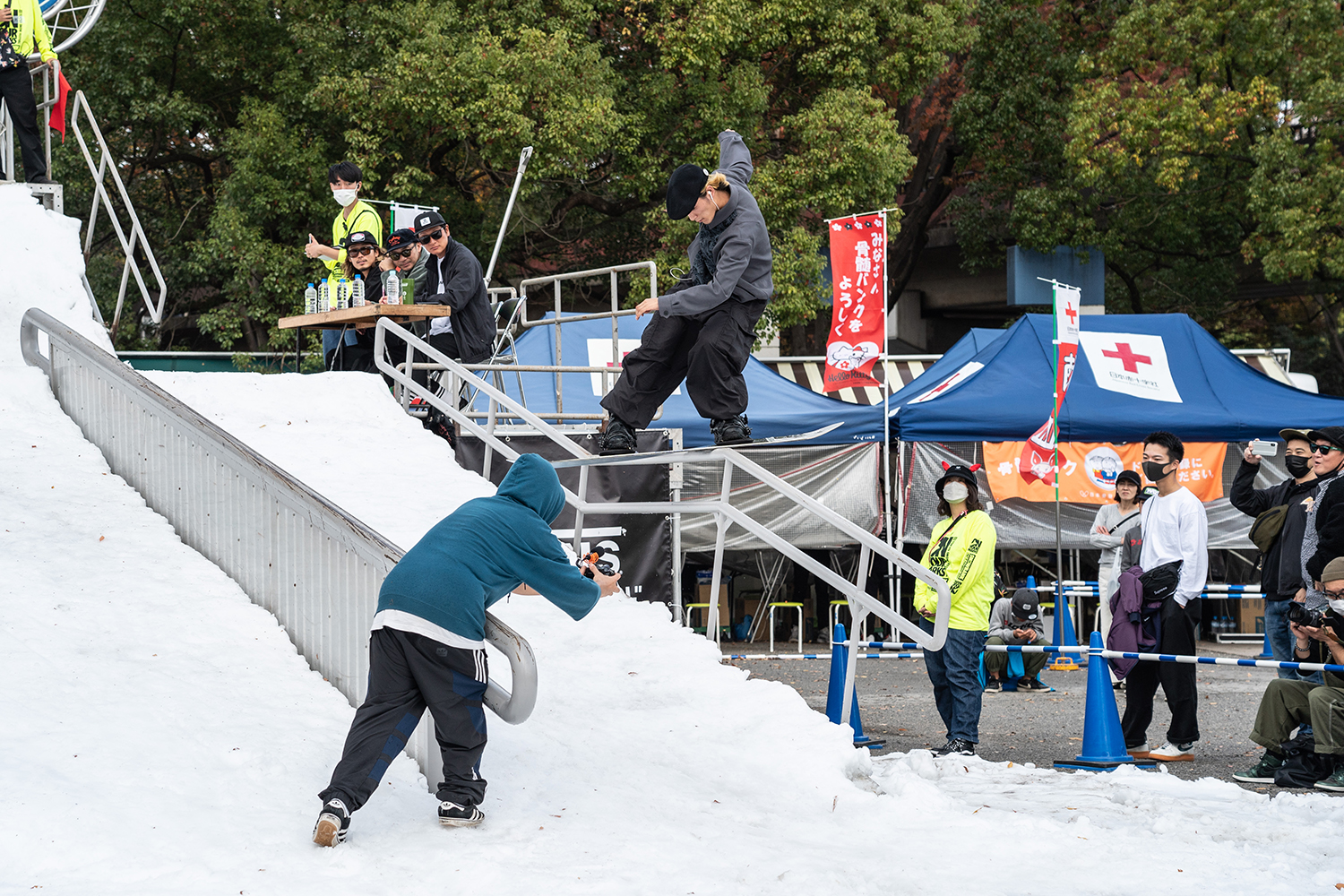 ---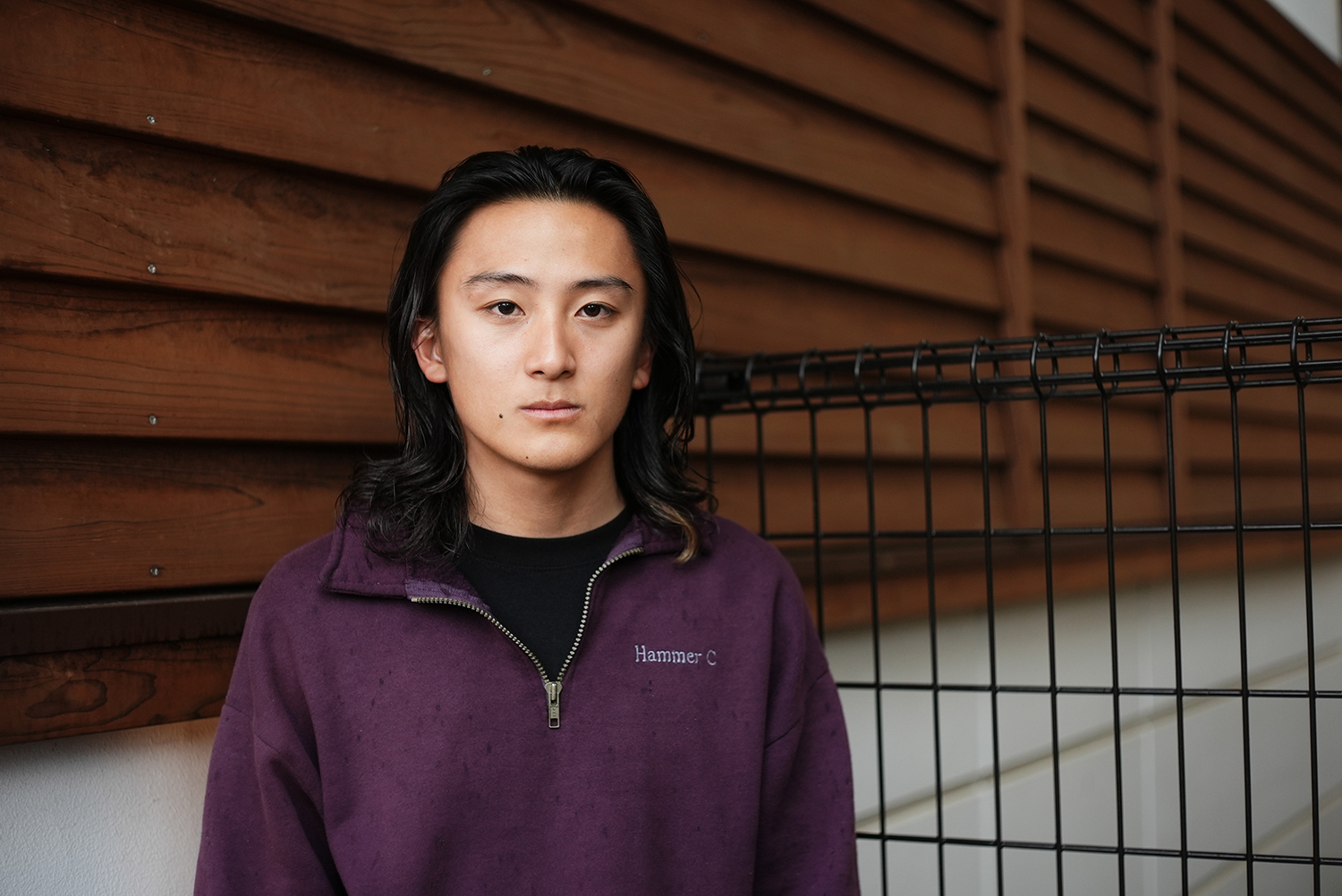 Sohi Nagasawa
NOMADIK's team movie "GYPSY" left an aggressive and stylish street part, and released a solo part from Ryo Aizawa's brand UKIYO.In addition, he also works as a designer at UKIYO, and even makes clothes by stepping on a sewing machine himself.Sophie Nagasawa, a 20-year-old rising star who has attracted attention with such a variety of talents.He won the SNOWBANK jib contest this year in his first time.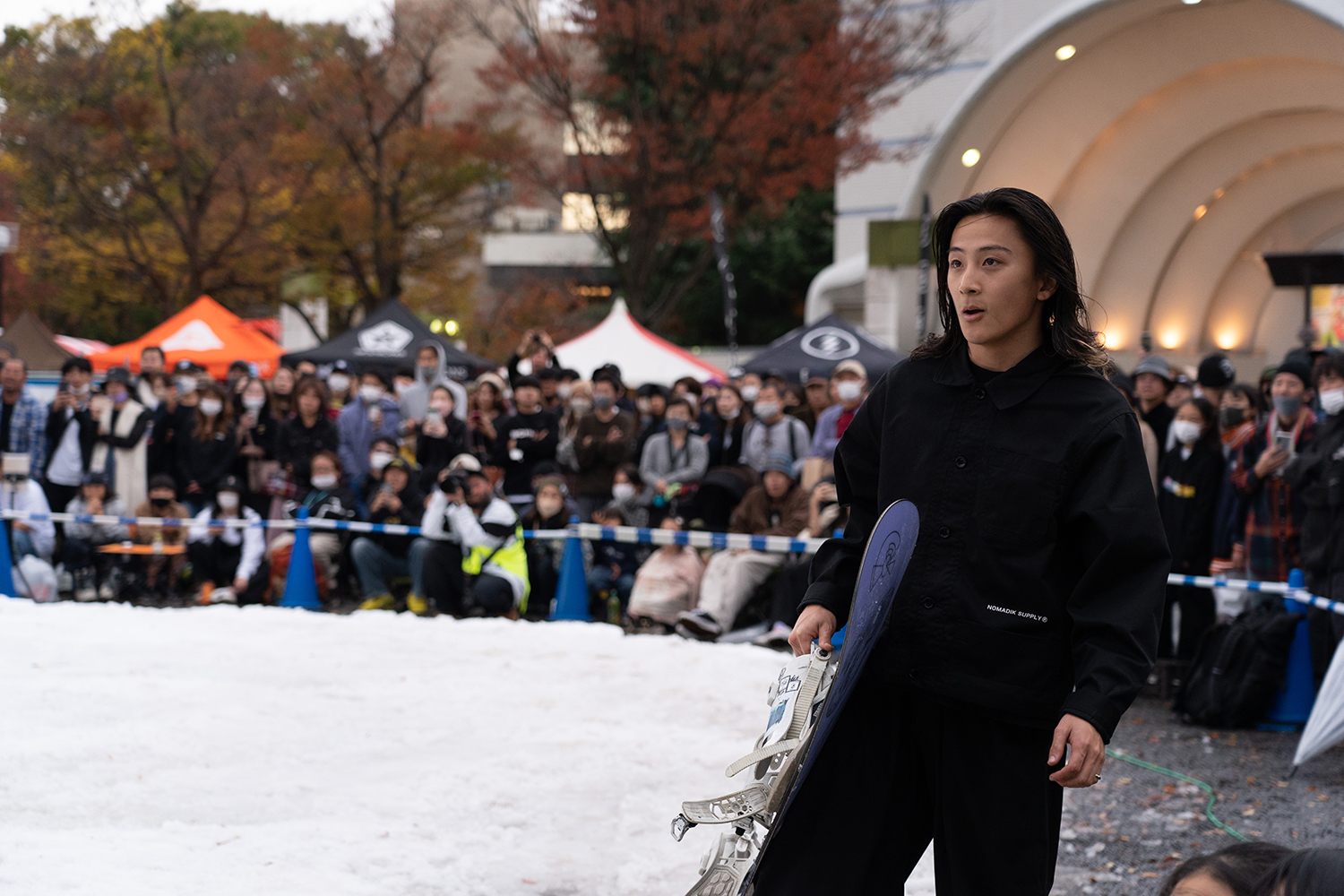 "This winter, we plan to mainly focus on Hokkaido, but also travel around Honshu depending on the snow, and shoot street scenes with a crew of three, including myself. Besides that, I plan to join the shooting of a certain movie production.Although I was originally a competitor, I started doing street shooting two years ago.I will follow Ryo (Aizawa) and Yuuki (Omura). However, at that time I wasn't satisfied with my skating, so I didn't create a part.But when Ryo-kun was at an event, he surprised me by himself. I was so happy with that, and since then I've been immersed in the world of video.Nowadays, there are a lot of riders with crazy tricks, but I aim to be cool rather than good at it. I want to be a snowboarder, of course, but I believe that style is more important than anything else, including lifestyle."
Nagasawa's full part published on UKIYO ishereCheck at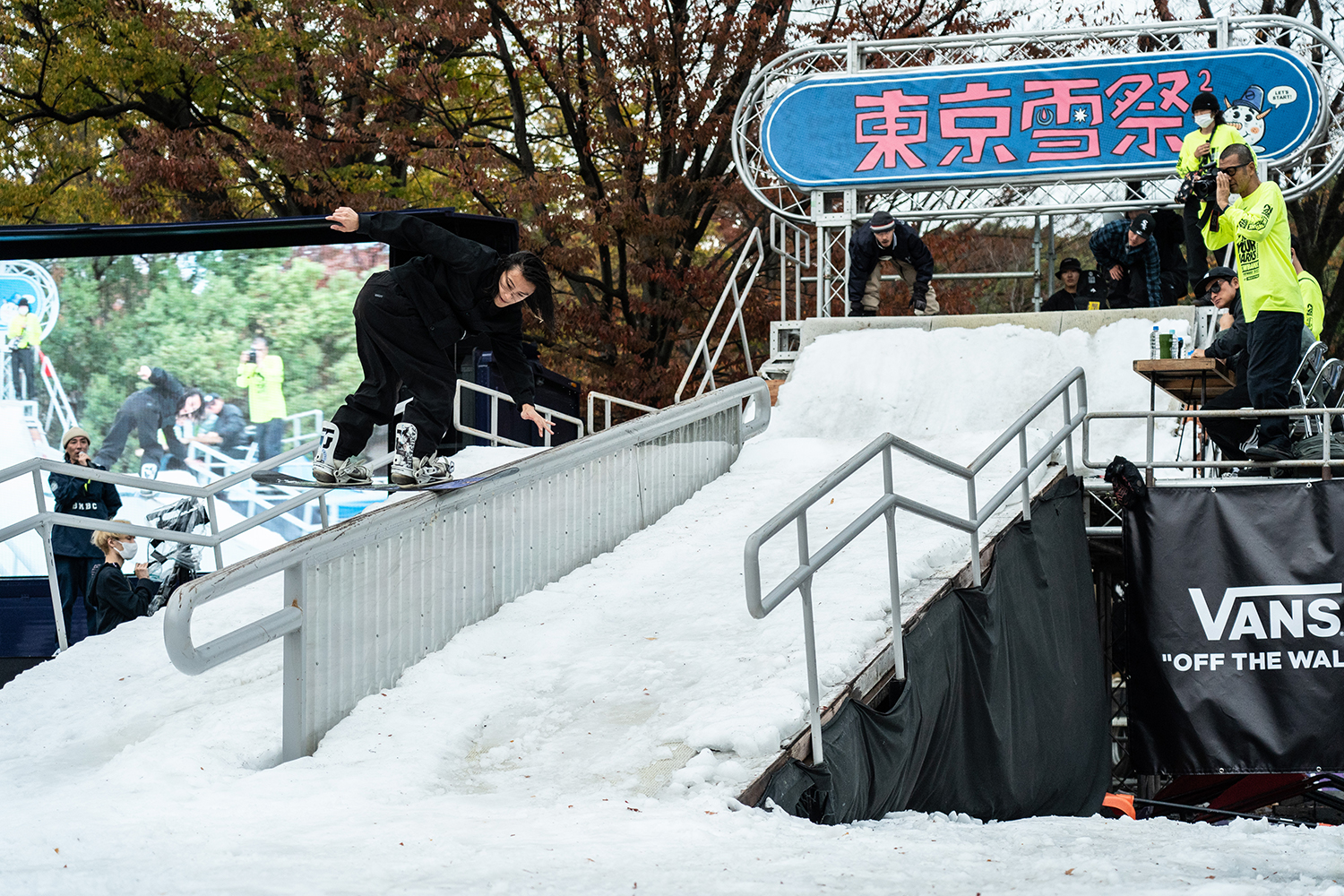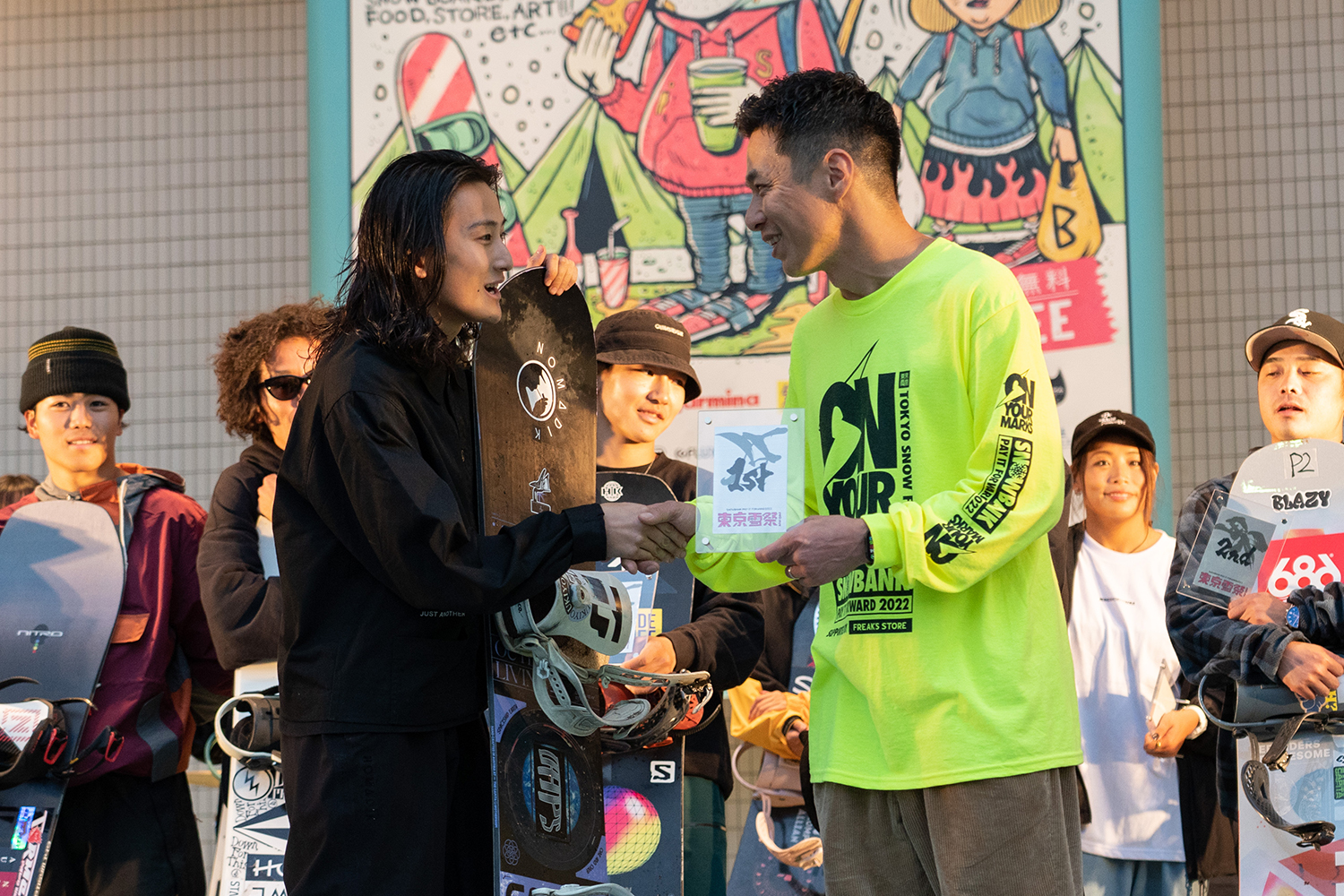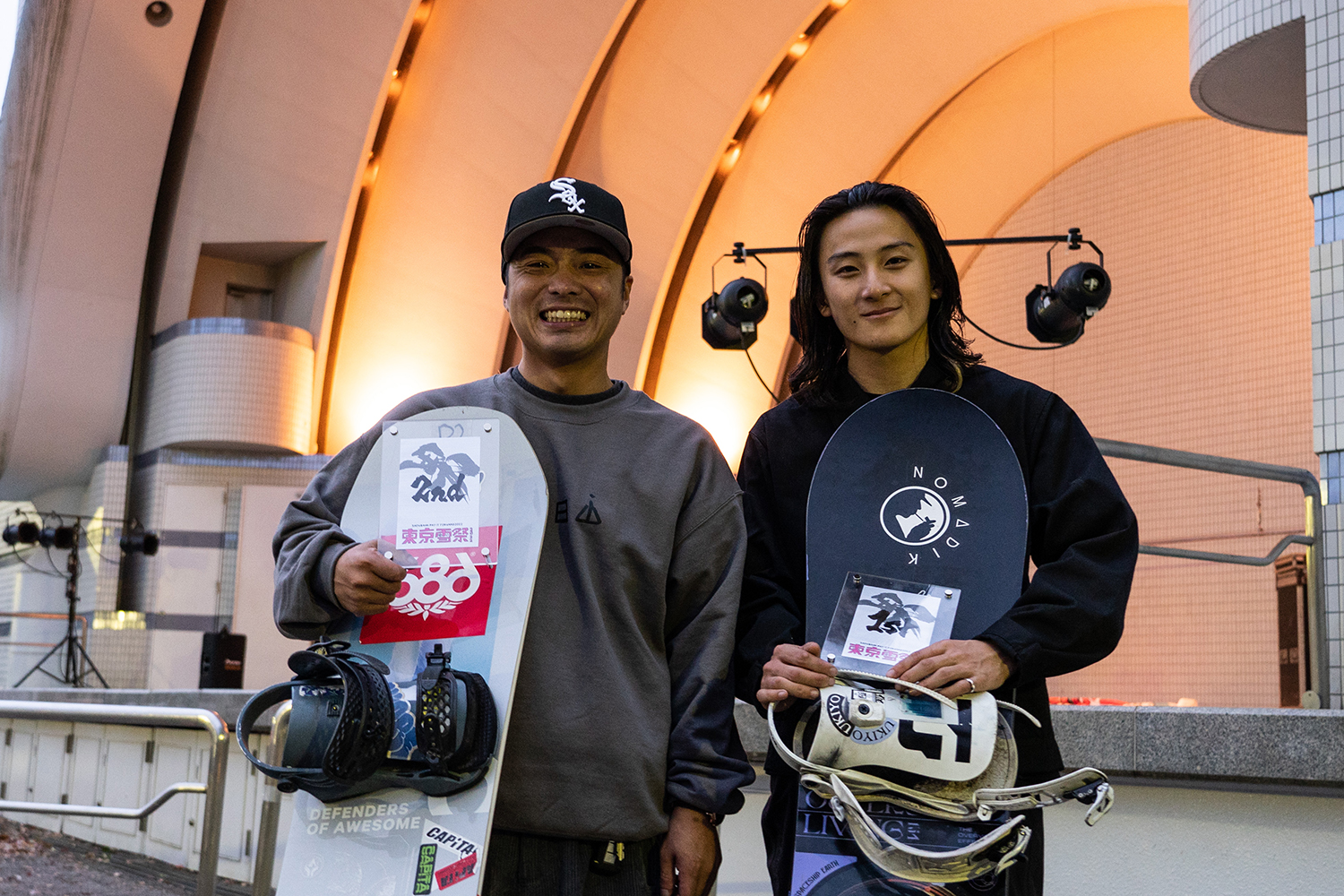 ---
Click here for the digital catalog for this term.