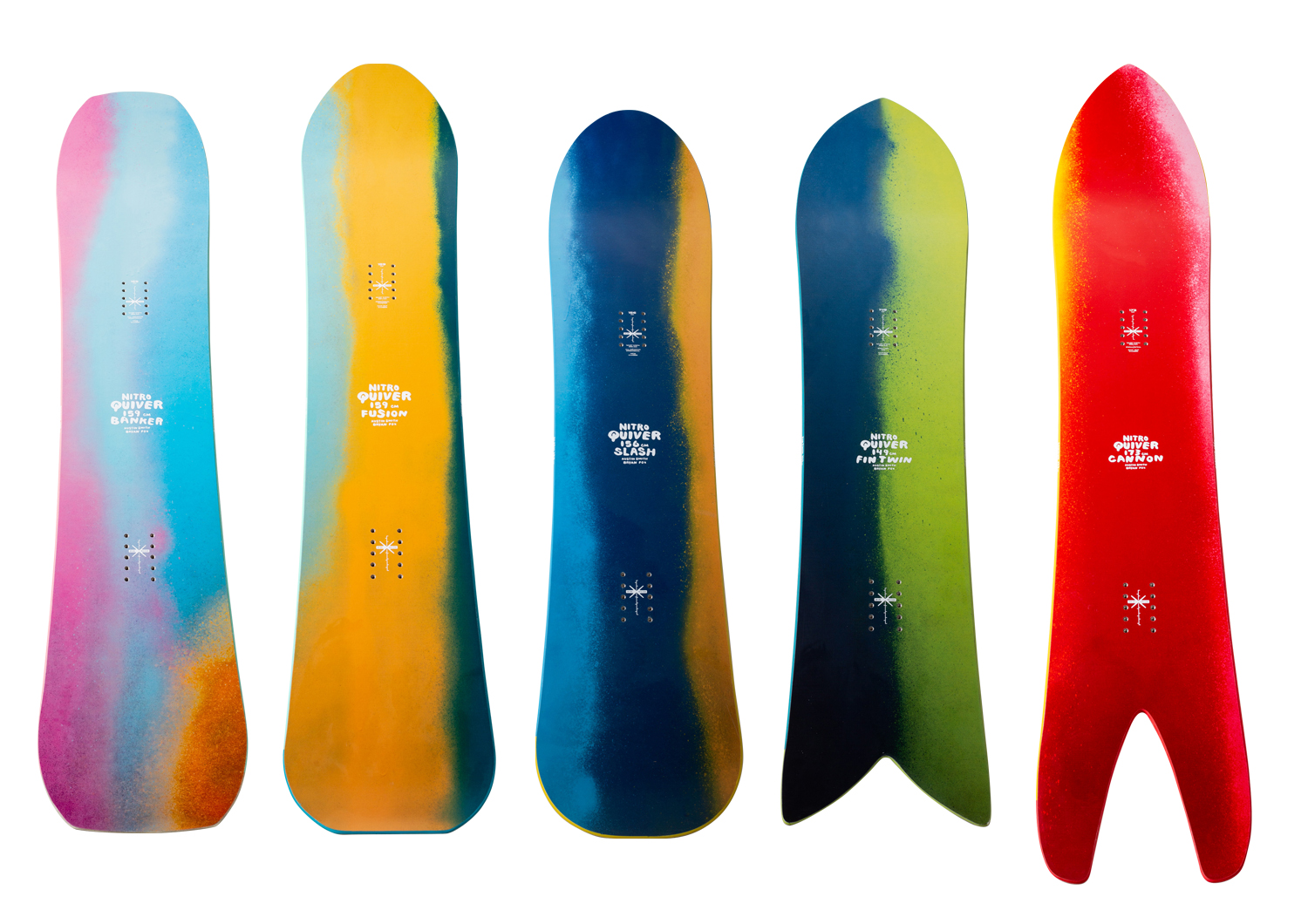 BANKER * From left to right
Size: 156, 159cm
Price: ¥ 89,000
FUSION
Size: 154, 159cm
Price: ¥ 89,000
SLASH
Size: 156, 163cm
Price: ¥ 89,000
FIN TWIN
Size: 149cm
Price: ¥ 69,000
CANON
Size: 173, 203cm
Price: 173: ¥ 90,000, 203: ¥ 99,000
The QUIVER series will be in its 8th year next season.Initially, we started with 3 models centered on POW, but now we have a series of unique and functional models in the NITRO board lineup, and those who want to enjoy powder, grooming burn, and banked slalom to the fullest. Has gained tremendous support from.It is no exaggeration to say that the QUIVER series has become the core of the brand.More models and sizes have been added this season, and the shape, flex, side cuts, etc. have been thoroughly reviewed so that all snowboarders can enjoy riding even more, starting with SLASH with minor changes.Due to the uniqueness of the board itself, the graphics are kept simple, and the design by Brian Fox and Austin Smith is consistent, making it a finish that can be enjoyed for a long time regardless of the times.The concept is to provide the fun of snowboarding that you can't get with a regular all-mountain or freestyle board.It will not shake in the future.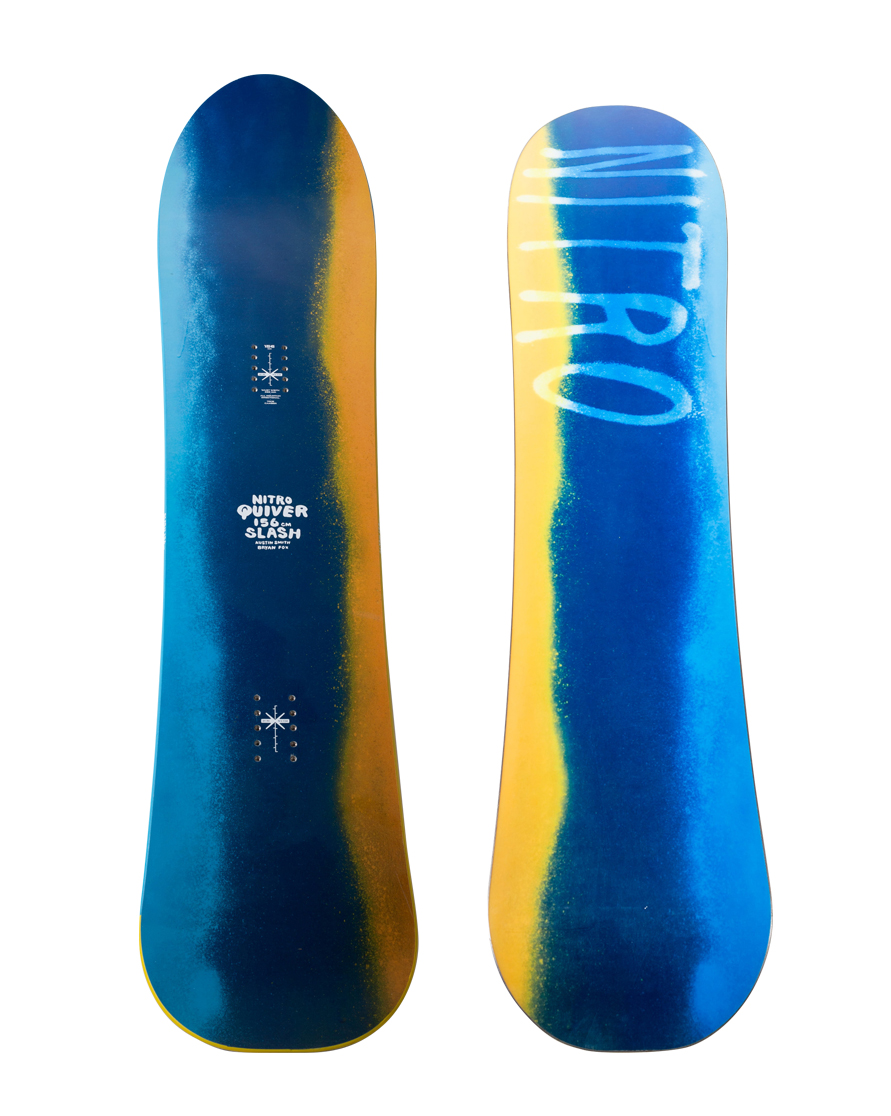 NITRO 20/21 OTHER TOPICS
* The following TOPICS will be updated from time to time.
NITRO's highest peak park board BEAST that draws out the power of the wild
NITRO BEAST female version board BEAUTY
TEAM PRO, the number one interface for NITRO team riders
------