Blessed with stable snowfall this season, the Alts Bandai and Nekoma Ski Resort are still in great shape !!
At Alts Bandai, the step-up park will also have its last week this weekend, but a half-pipe will also appear in the park where you can flow, and you can enjoy it until March 3th.
Spring season tickets are also on sale !! For those who are still short of slipping this season, we recommend the all-you-can-slip season ticket until the final day at Nekoma Ski Resort.
Do you enjoy Tohoku's leading big slope Alts Bandai?Do you enjoy the light snow quality of Urabandai and the park that will be updated steadily from now on at Nekoma Ski Resort?
You can still enjoy it at full throttle !!
A park that can be washed away, how do you slide? ??

A scene that proves that if you slide in a park where Yusho Yamada, a rookie belonging to the NITRO team who is aiming for the next generation's top scene in slopestyle & big air competition, will flow so stylishly ..
Banks, spines, waves, walls, tonnets, mini transition jumps, mini pipes and various items are placed on the course in the park where you can flow.A popular course in Alts Bandai where you can enjoy terrain play.It's not a big item, it's a safe size that anyone can easily put in.Even if you don't jump forcibly, just by aligning the board with the R of the bank and enjoying the gravity applied to the R, you can experience a completely different feeling from enjoying free riding normally.
Therefore, the way to enjoy the park that can be washed is completely different depending on the person who slides.You don't have to do the same thing as a person.For example, if the super expert Yusho Yamada slips, you can freely control even small items to ride with sufficient power.
Why don't you hone your favorite style at the Alts Bandai Park?
The shed park is scheduled to open until March 3th.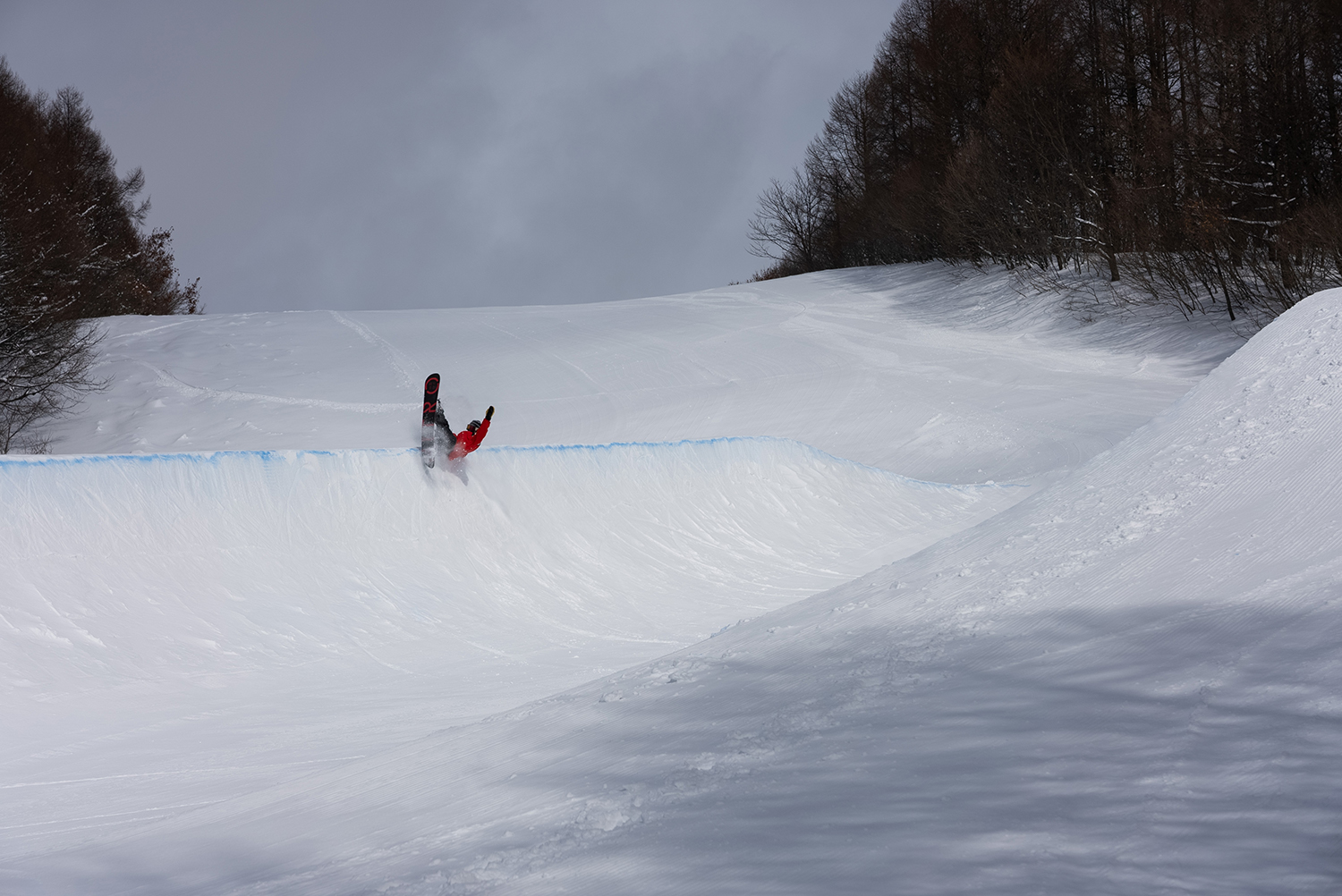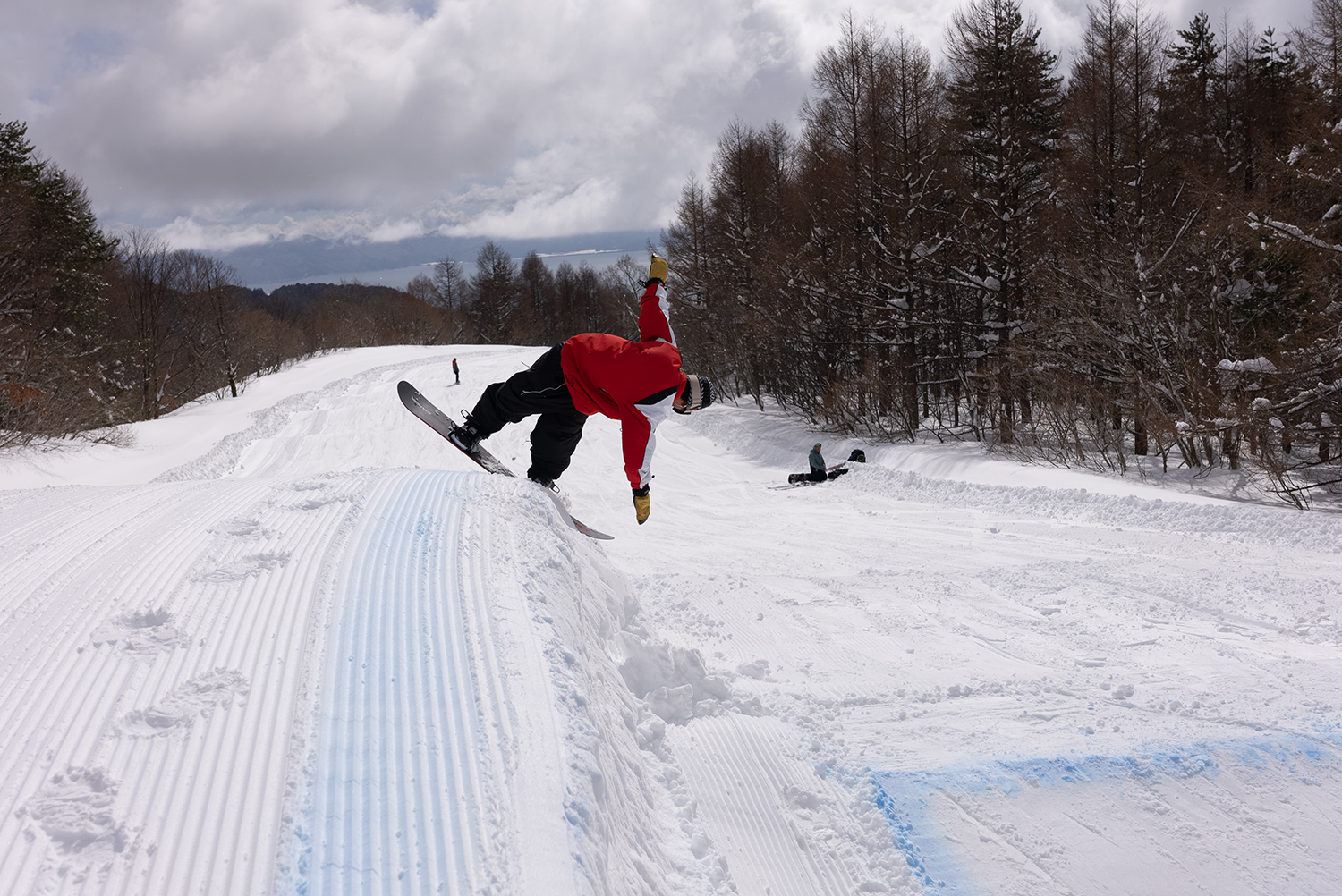 Introducing this season, many expert riders gathered,
A global park where hot sessions were held with feelings for the world in mind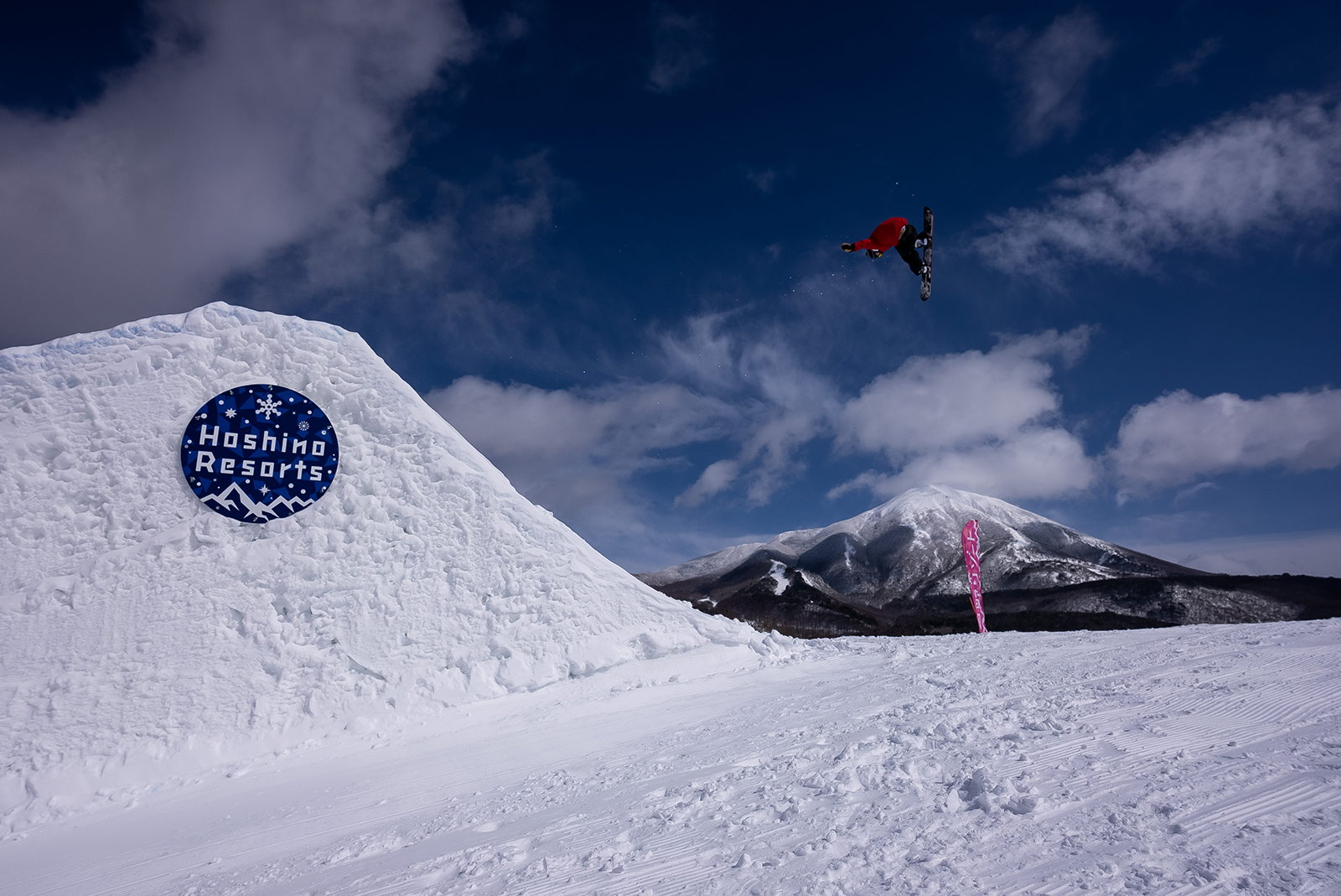 If it is on schedule, it will be completed in early January as Miyabi Park, which will be used by Hoshino Resort contract rider Miyabi Onitsuka, who will challenge the big stage in Beijing, for intensive practice just before, and the final adjustment will be done at Alts Bandai. It should have been, but due to the spread of the new coronavirus infection, the schedule had to be changed this season.However, from February 1rd, a world-class 2m class kicker will appear in Alts Bandai as a global park.Riders who are active in the top scene have improved their skills at Alts Bandai.
By the hands of the staff of Alts Bandai who have experienced the park making of many world-class competitions by saying "Opportunity to practice at full throttle for riders who can not easily go abroad and practice due to corona damage" , A valuable practice place has been opened this season as well.Nowadays, Japanese players are competing openly at the top of the world, but it is important to accumulate experience points in such a full-scale park in order to improve their skills.There is no doubt that the existence of this park also plays an important role there.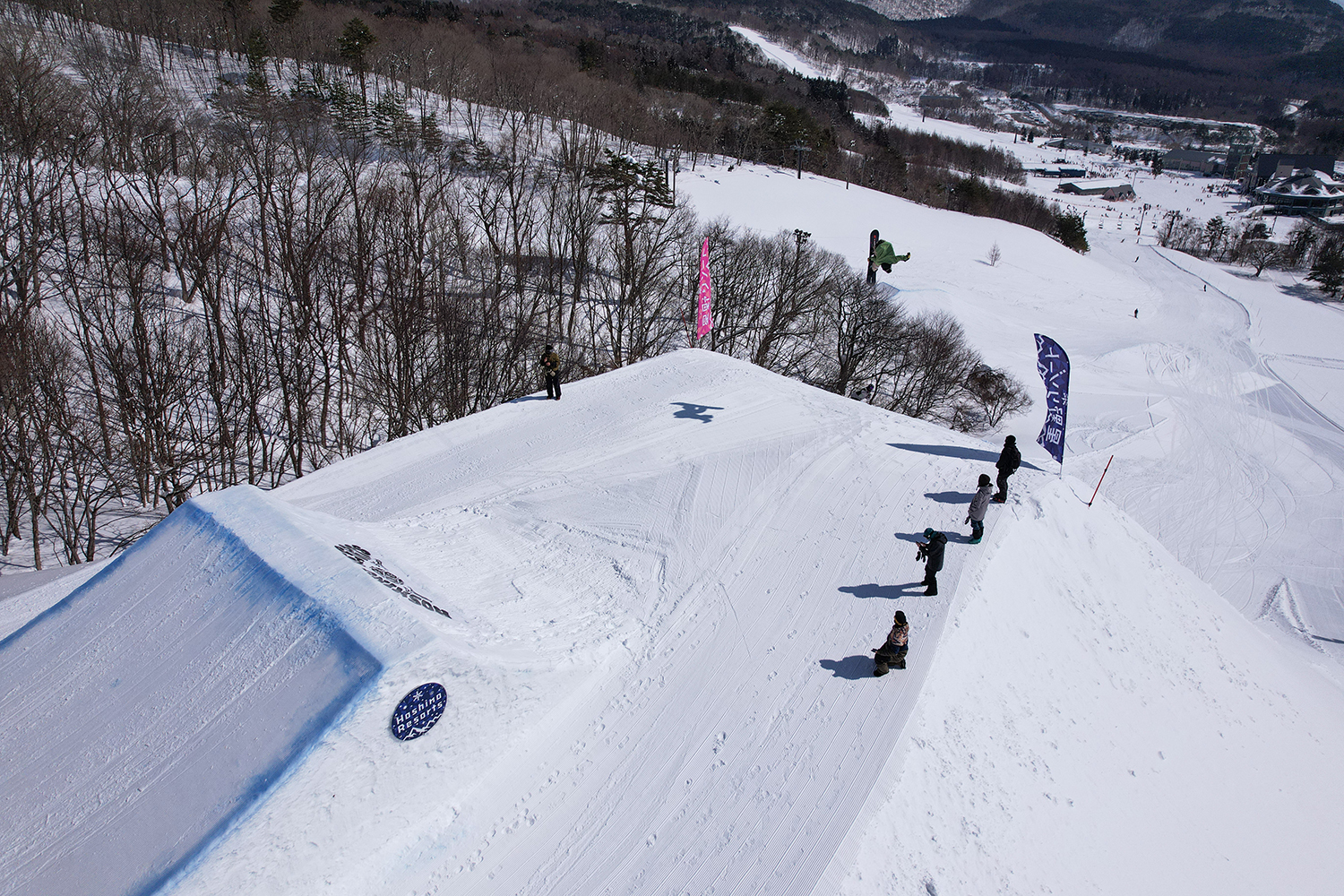 To fully enjoy the spring park, we recommend the spring season ticket!
If you have a season ticket, you can go skiing every day.If the snow and the park are in great shape, it's a waste to slip down.Both Alz Bandai and Nekoma Ski Resort can be slipped, and Nekoma Ski Resort is scheduled to be open until May 5th of GW, and there is still plenty of skiing possible.
Adults: ¥ 22,000, Junior high and high school students: ¥ 14,000, Elementary school students: ¥ 13,000, Youth discount is available, 20-23 years old: ¥ 9,800, 24-29 years old: ¥ 19,800,
Take this opportunity to improve your snowboarding skills at Hoshino Resorts Alts Bandai and Nekoma Ski Resort !!
Click here for information on spring limited season ticket sales
Hoshino Resorts Alts Bandai Information Corner
Hoshino Resorts Nekoma Ski Resort Information Corner
---
<Declaration of the highest level of corona measures>
At all Hoshino Resorts, including Hoshino Resort Tomamu, we have taken thorough measures against corona in consideration of health and public health in order to enjoy traveling safely as part of measures against corona.
>>Hoshino Resorts Alts Bandai Ski Resort Corona CountermeasureshereThe
---
Hoshino Resorts ski resort information, travel informationhereから