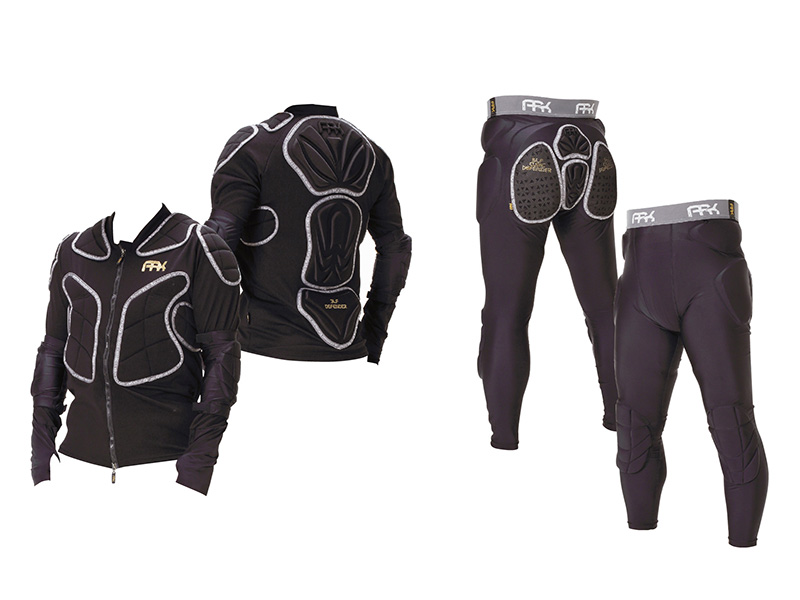 Nowadays, in the snowboarding world, kids are learning the most difficult techniques one after another, and they are emerging in the top scene.However, there is a risk of injury by the time you make a big move.Even if you make a mistake on landing and are fortunate enough to avoid injury, the impact of being struck by the snow surface is great, and if it becomes traumatic, it should be an obstacle to your next challenge.In the past, many riders were injured, but overcame them and climbed into the top scene.
But now it's different.There is a good protector that, when used correctly, reduces the risk of rider injury.ARK is a brand that is constantly leading the way in its protectors. ARK supports many top riders, including members of the national team aiming for the Olympics.We adjust the hardness and shape of each rider, develop and provide the best protector, and test it at the same time.Some of the latest models currently offered to riders have a secret structure that has been suspended until the next Olympics.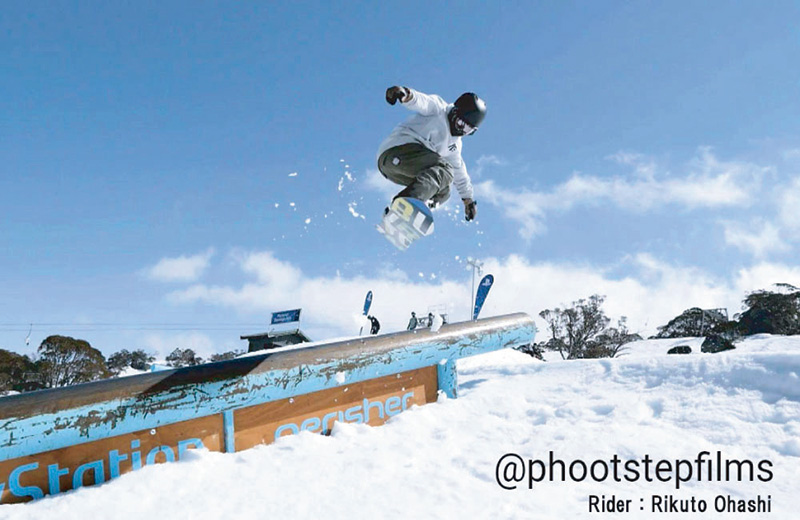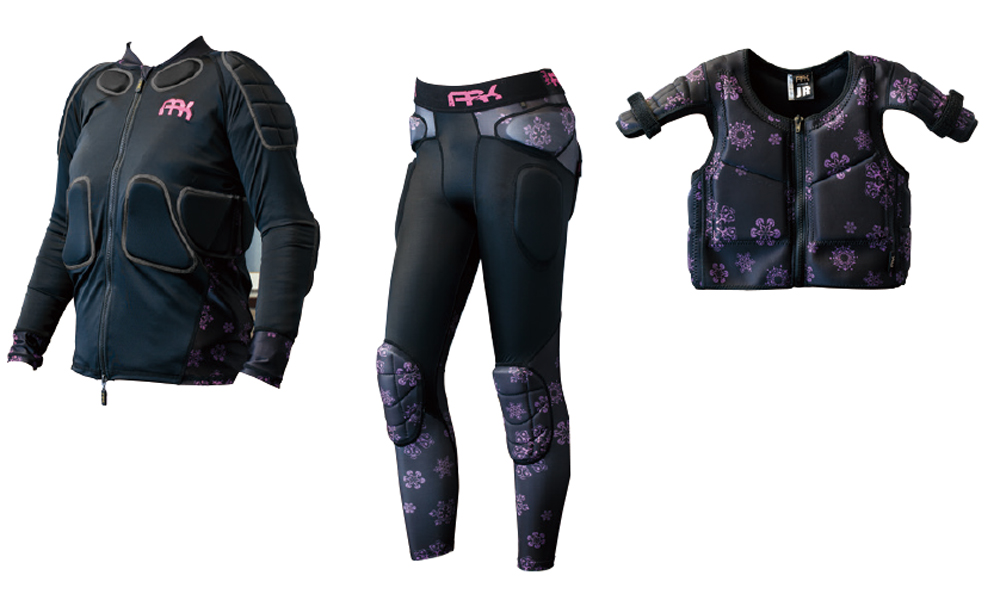 In fact, how much is it known that the performance of a protector changes greatly depending on the material and structure?It is said that many protectors that are generally sold at low prices do not have sufficient effects as protectors because the pads become hard at low temperatures.Snowboarding is meaningless unless it functions normally even in a frigid environment.In the world of top riders who fly to the limit and put in spinning skills, it is no exaggeration to say that the protector entrusts the rider's life.Mistakes are common in practice, and how much damage you can reduce and how much you can take on a drastic challenge will greatly affect the growth of the rider.That's why protectors are one of the most important gears for riders.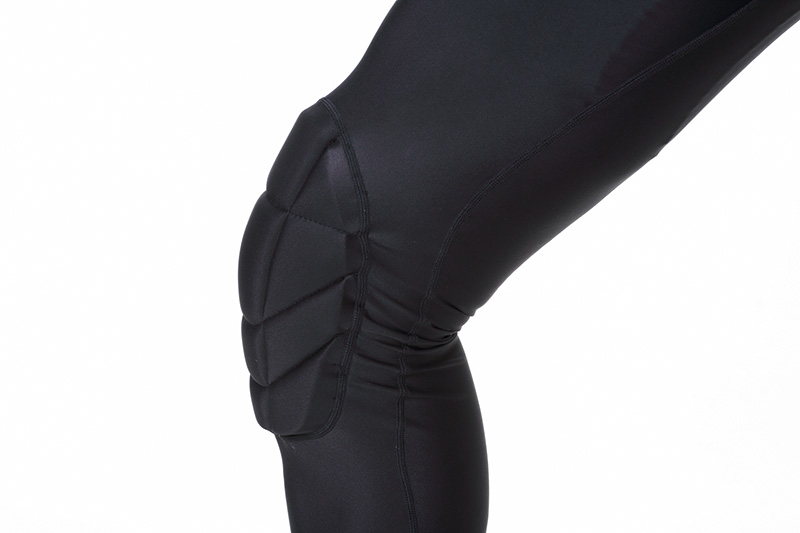 ARK has been using a natural rubber foam body called PF2 for the pad for two years. PF04 does not harden even at low temperatures, absorbs, disperses, and repels shocks, and has heat retention.On both sides of this material, 04D AIR MESH, which enhances breathability and further repulsive force, and EVA, which has repulsive force against impact, or a uniquely developed pad made of a three-layer structure with materials such as GM-3 are used. We are developing a high-performance protector that thoroughly reduces the impact.In general, increasing the protection and making it strong makes it heavier and harder to move.In other words, the protector itself will become larger, but although the MS series created by ARK looks rugged at first glance, it is made of a material that is highly elastic and easy to move, which is also used for wet suits. Does not stress the rider's movements.In addition, by using AIR MESH, it has good breathability, and it is made with a feeling of wearing so as not to give discomfort even if the internal temperature changes due to violent movement.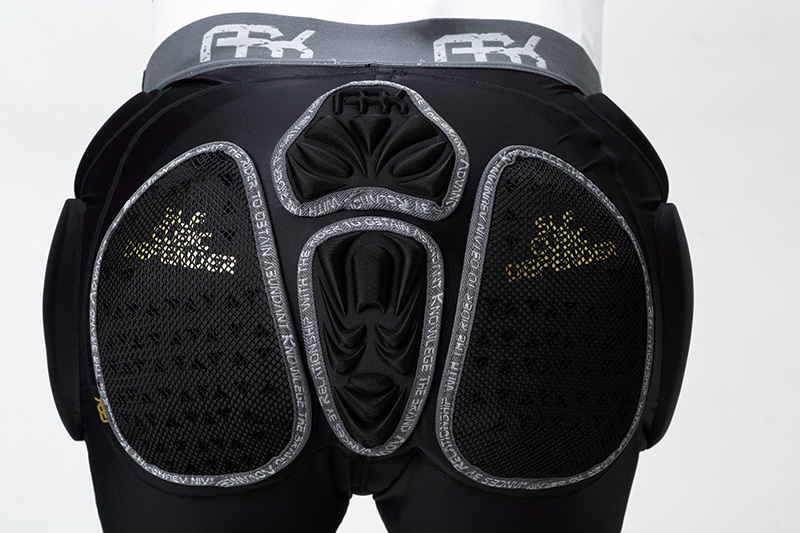 Yet another thing, ARK has a big commitment.How to arrange the pads to let the impact escape.It is meaningless if the pad is misaligned when it receives an impact.The placement method and sewing are considered so that the pad is always in the required position even in intense action, and the pad is prevented from slipping.Especially for hip protectors, the pads are externally attached to the inner so that the pads do not shift when sitting, and the knees are equipped with large pads to support the bones of both knees.Protected against impact in any position.There are few protectors that give thorough support to damage so far.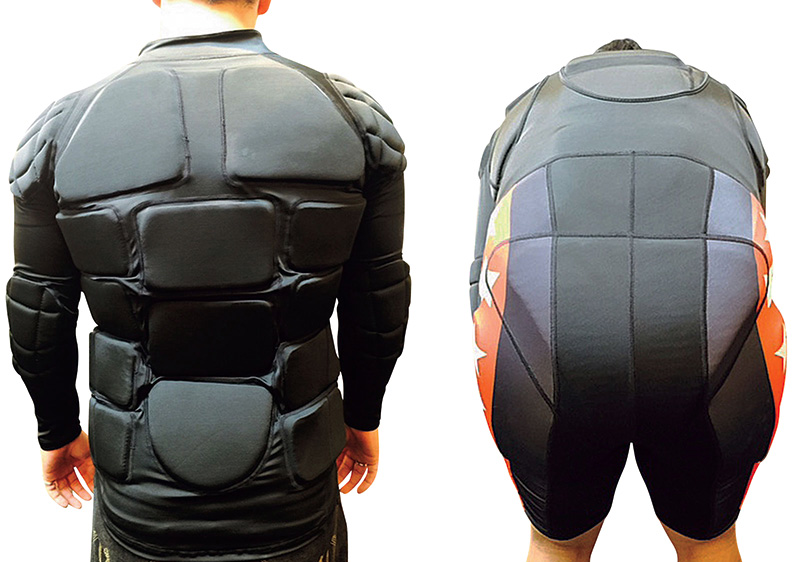 ARK is said to have received support requests from many top riders.However, protectors are not only used by advanced users.What everyone should need to protect their precious body.There are actually many episodes of riders who only realized the need after being injured.In fact, there is a great need for beginners and intermediate players.There is no doubt that the existence of a protector is a must-have item for you to enjoy snowboarding more safely.