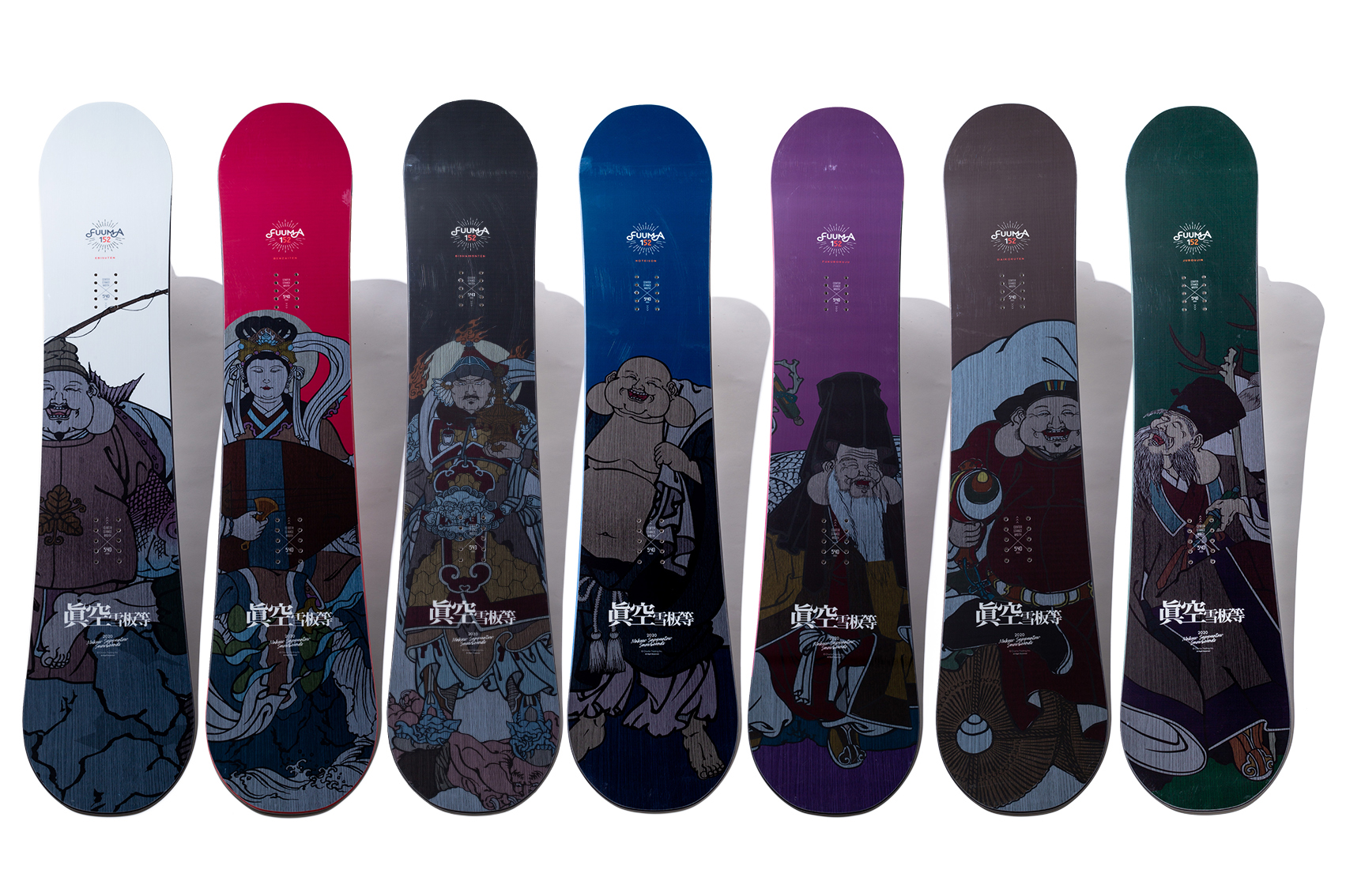 FUUMA
Size: 139, 144, 150, 152, 155cm
Price: ¥ 50,000
FUUMA, which was positioned as a board for the entry layer, has undergone a full renewal this season.The big change is the adoption of hybrid camber instead of camber.Until now, the three lengths of 150 cm, 152 cm, and 155 cm were twin-tip camber specifications, but from this season's model, in addition to beginners and intermediates, a camber is added to the board center so that it is easy for snowboarders of any level to play. , The nose and tail are hybrid camber specifications that incorporate rockers.Moreover, the flex has a fairly soft design, and one of the attractions is that it has no habit at all.Thanks to that, beginners can devote themselves to turn practice without worrying about the reverse edge, and park lovers can easily aim to improve their jibing skills with its smooth handling as a weapon. Wouldn't be.Also, the following features have been followed from last season's model, but the ladies' sizes 3 cm and 139 cm are directional in order for beginner girls to remember turns and carving properly.Before trying freestyle actions, no, to improve the accuracy, improve the basic skill of sliding.It is also a model that lets you learn such important things.
And above all, there is a topic that cannot be missed when talking about FUUMA this season.That is the reason why the seven deities of good fortune, which are familiar to Ebisu Ten, Daikokuten, and Bishamonten, have been adopted for the graphics.Moreover, the graphics are not different depending on the length, but all the lengths exist in each graphic of the Seven Lucky Gods (139 cm and 144 cm are only the graphics of Ebisu Ten and Benzaiten).In other words, users are free to choose their favorite graphics.It goes without saying that the novelty of "likeness" that can only be done in the sky is a perfect match for snowboarders who dislike "same as someone".
Of course, if you have any wishes, it's not a pity to find the god (graphic) you are looking for and make a wish on this board.How about an auspicious board that may bring such happiness, one for each family?If you don't know it, your luck will rise, and if you notice it, you will remember the trick you are aiming for.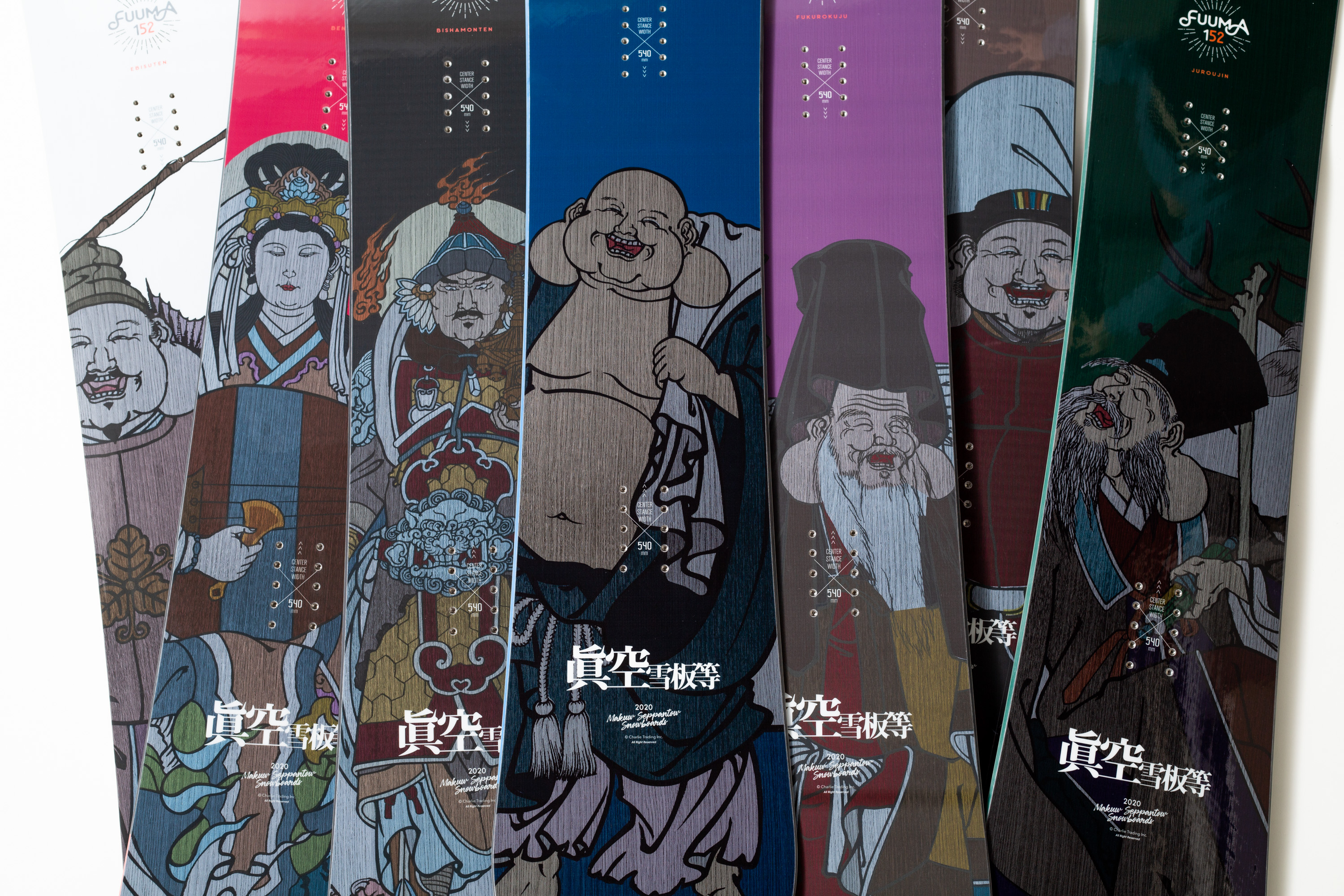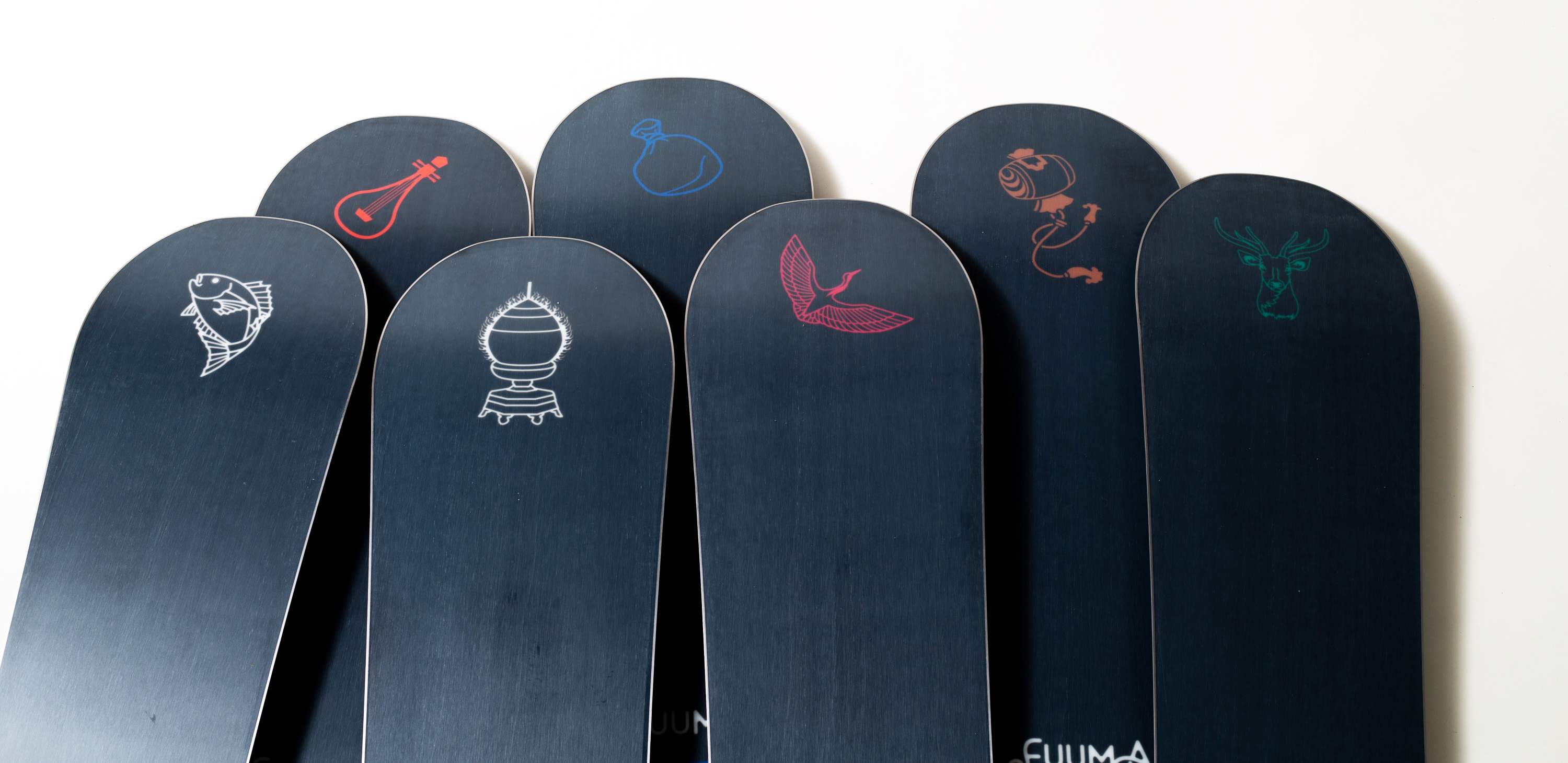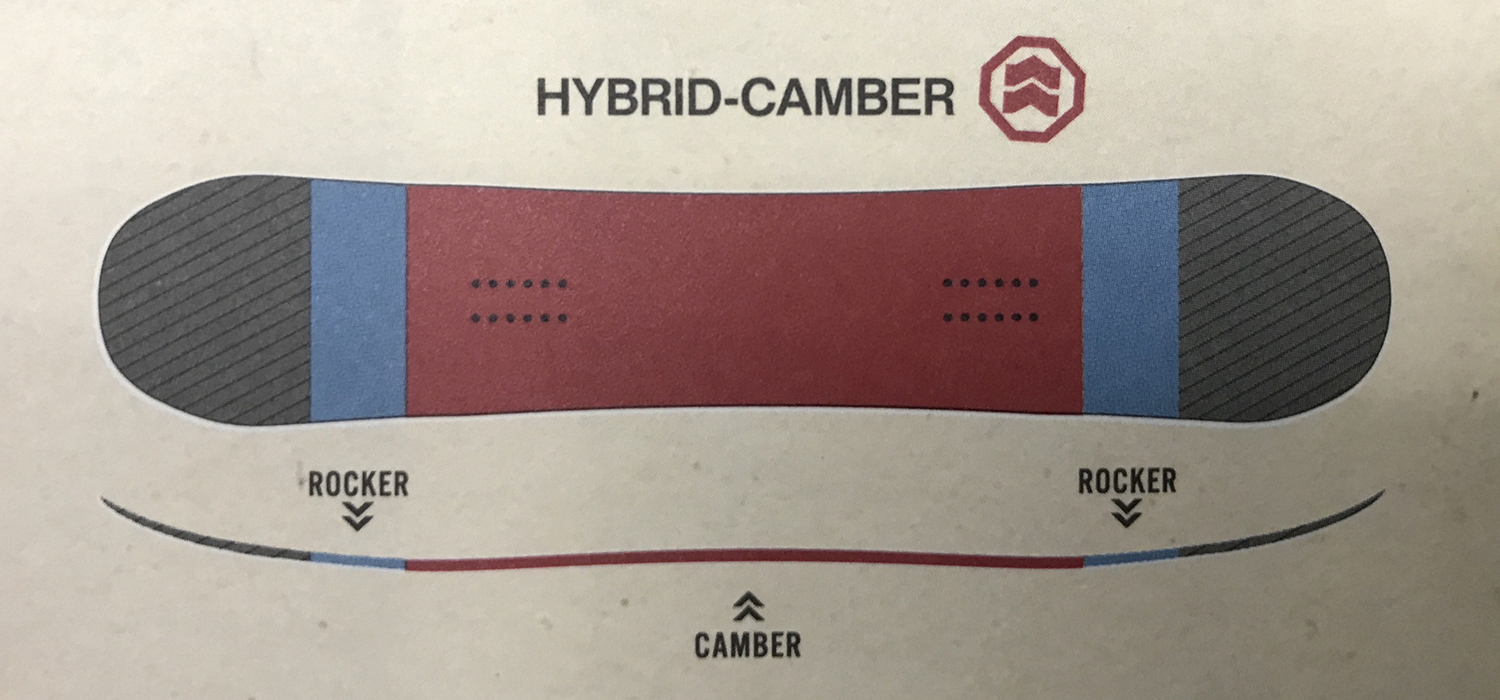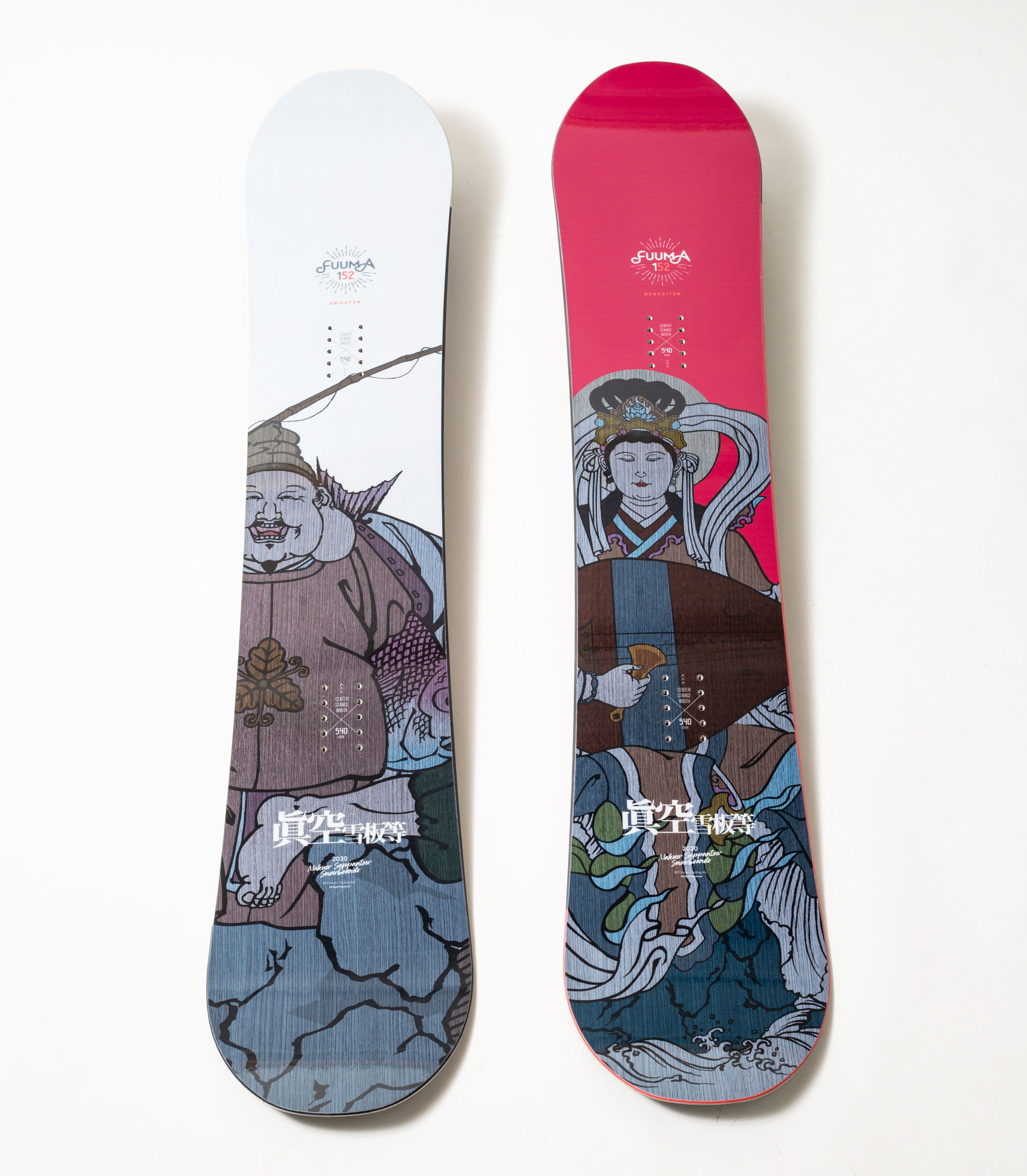 Makoto Snowboard, etc. 20/21 OTHER TOPICS
* The following TOPICS will be updated from time to time.
Jib & Gratley board "SHOUKI" that boasts supple movement from the sky snow board etc.
Haku Suzuki's signature model "HUK" from Makoto Snowboard etc.
If you want to reach the top of the freestyler, use "TEPPEN" such as Makoto Snowboard.
------
Click here for the digital catalog for this term.