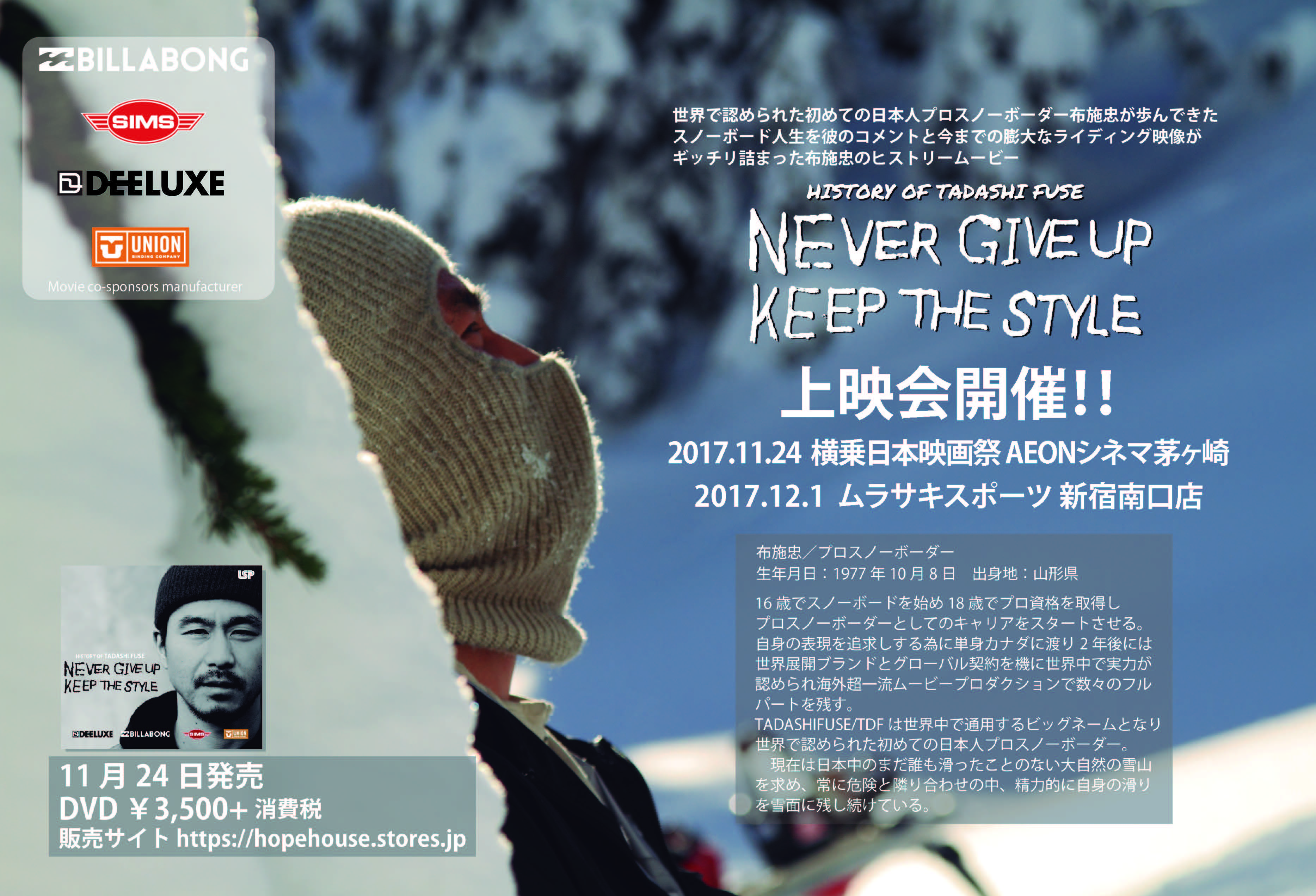 "NEVER GIVE UP KEEP THE STYLE'

HISTORY OF TADASHI FUSE
The snowboarding life that the world-renowned Japanese professional snowboarder "Tadashi Fuse" has walked through, his own comments and a huge amount of riding images so far are packed tightly.20History movie of the culmination of the anniversary!!!!
The latest work "NEVER GIVE UP KEEP THE STYLEThe screening at the Yokoride Film Festival and the Tokyo preview will be held in a hurry!
Of course, at both venues, Tadashi Fuse himself and Taro Koshiji, the director, will surely have a premier night!Have a great night with a beer just before the season!
Click here for details ↓
Sideways film festival
■event date:11Month24Day(Fri)
■Venue:AEONCinema Chigasaki
■Inquiry:http://yoko-nori.jp
■Regarding time and admissionHPfor more information.

Tokyo screening
■event date:12Month1Sunday (Friday)
■Venue: Murasaki Sports Shinjuku South Exit 3Inside the store on the floor
Shinjuku, Shinjuku-ku, Tokyo3-35-18 Shinjuku Southeast Exit Building2,3F
■Time OPEN 21: 15 START 21: 30 CLOSE 23:00
■Admission: FREE & FREE BEER
■Inquiries: Murasaki Sports Shinjuku South Exit 03-6273-2691