Run through the finest powder at high speed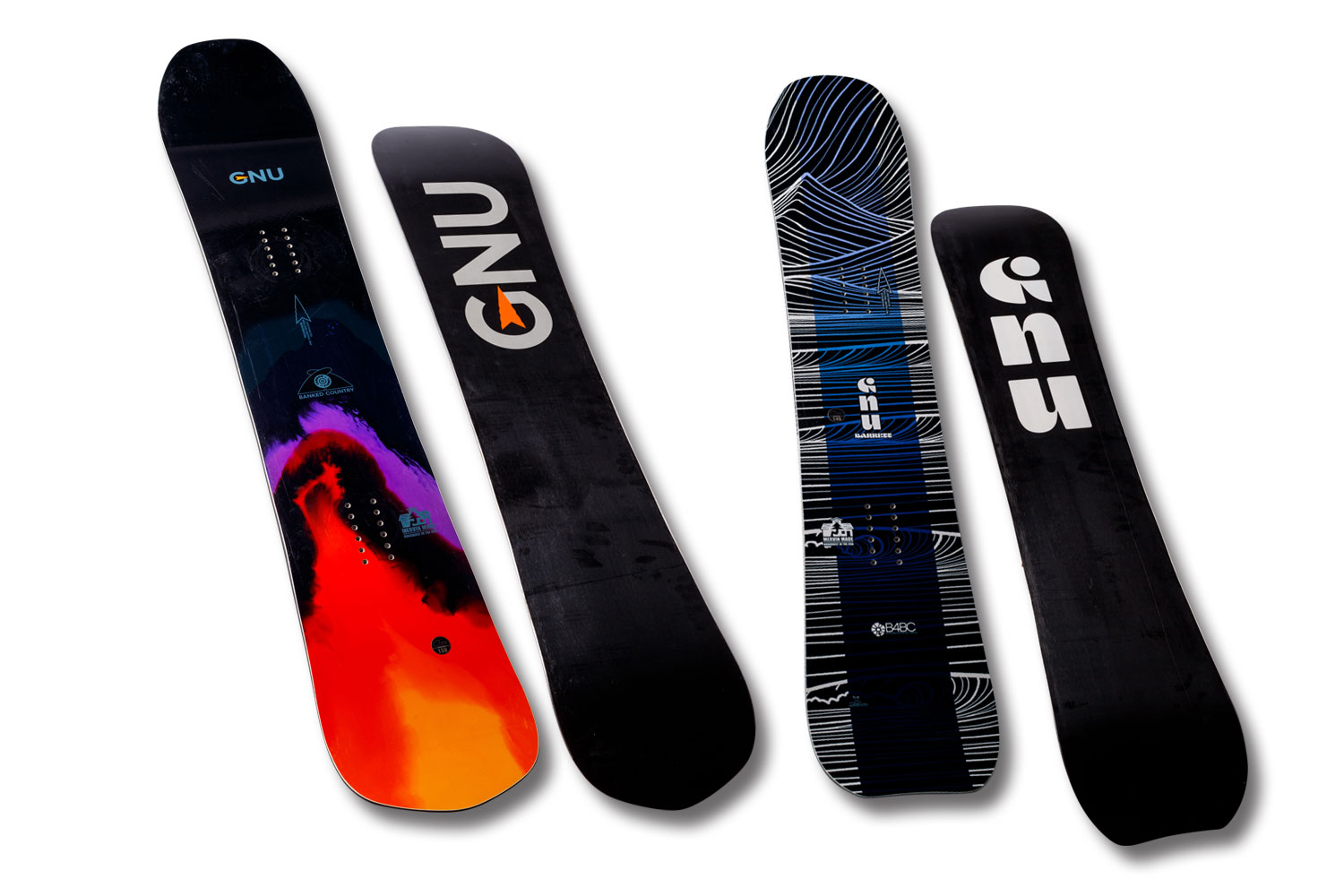 GNU
BANKED COUNTRY(left)
Size: 155, 159, 160W, 162, 163Wcm
Price: ¥ 104,500 (tax included)
BARRETT(right)
Size: 146, 149, 152, 155cm
Price: ¥ 97,900 (tax included)
Needless to say, the legendary rider Temple Cummins.Just as the Banked Slalom was beginning to boom in Japan, the Temple that came to Japan participated in the Tenjindaira Banked Slalom, where the famous top riders in Japan had entered, and won the championship at the time of Dantotsu. The image of banked slalom is strong from the model name BANKED COUNTRY, but this board by Temple and his son Canon has a directional shape with a float nose and mild taper while having a C3 camber structure, and high speed powder. I am also good at running through.Of course, even in situations where carving is required at high speeds such as banked slalom, it has the controllability to handle the board at the will of the slipper.
If BANKED COUNTRY is a men's high-speed freeride board, then the women's version is BARRETT.Barrett Christie, a legendary ladies rider who once won the Banked Slalom of Mount Baker, is involved in the development, and it is said that it is a masterpiece that she has been involved in board development for 25 years.The strength and stability of the camber, the light snaps and accurate torsion of the carbon stringer ... all so that you can enjoy a free ride at high speed.
High-five after slipping off the finest powder.Both participate in the Banked Slalom tournament and face their own turn.It is a board produced by GNU's proud legend rider who wants such hardcore couples and couples to ride.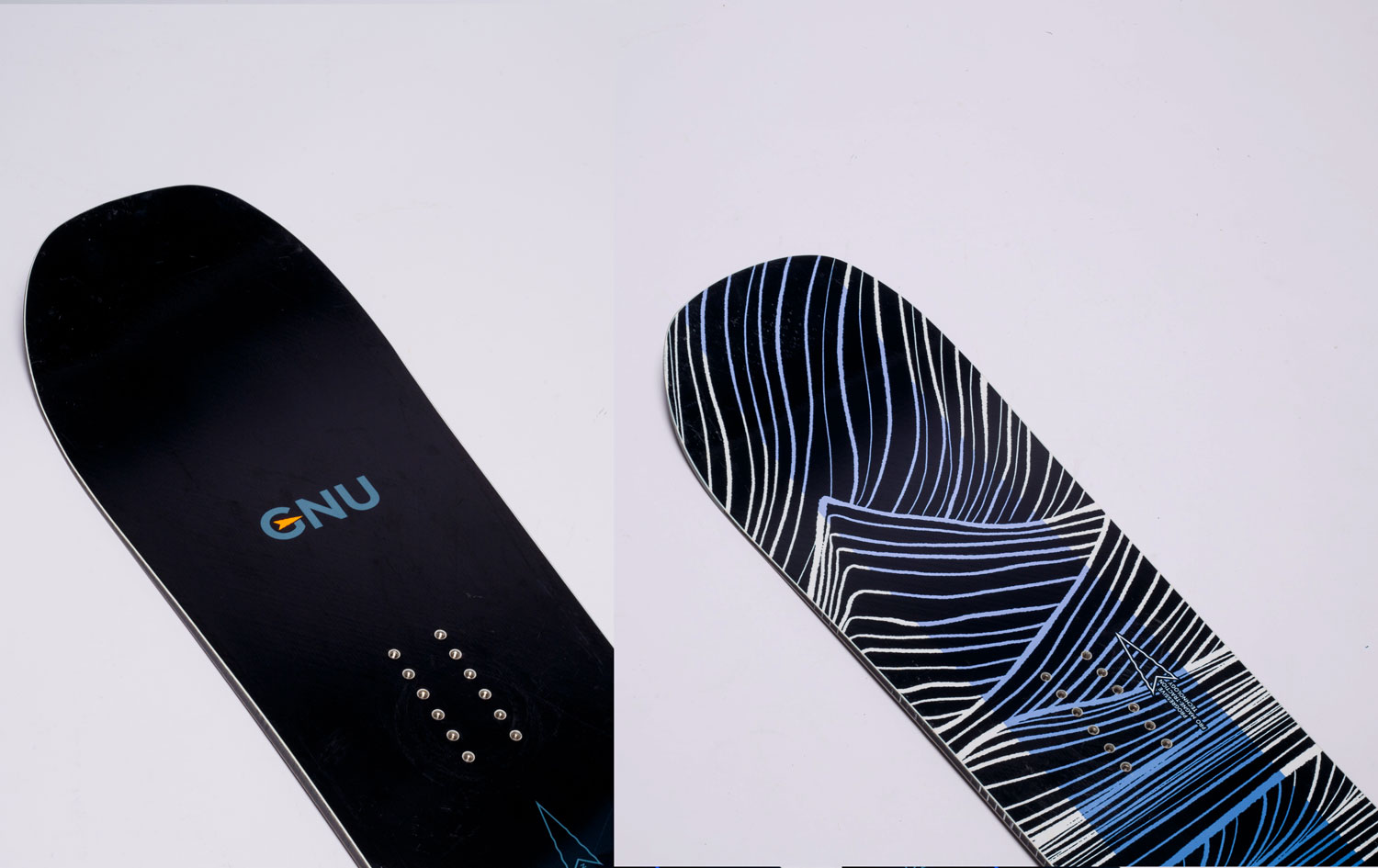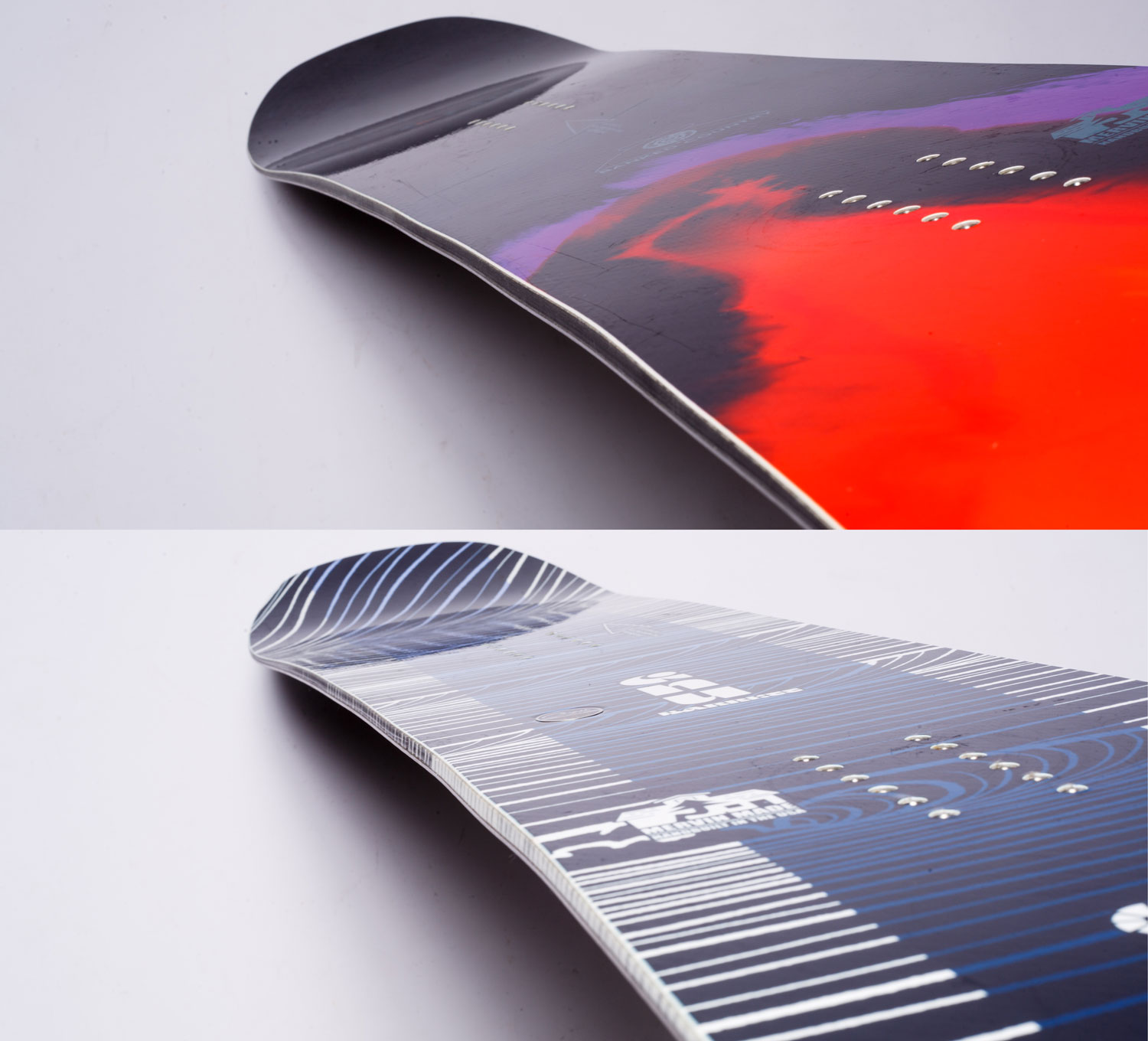 > Pre-emptive gear special feature: GNU
>Backcountry prince, Blake Paul's professional model "HYPER"
>Boards "LADIES CHOICE" and "PRO CHOICE" by Jamie Anderson, the absolute queen of slopestyle
>GNU's popular asymmetry series "RIDERS CHOICE" "RC C3"
---
Click here for information on the latest GNU lineup
GNU BRAND PAGE