The other day, I went to Patagonia's next season's exhibition.I can't introduce the lineup for next season yet ... I would like to introduce what the skier Takuma Oike, a patagonia ambassador who came to the venue and one of the ambassadors of POW (Protect Our Winter), took the stage.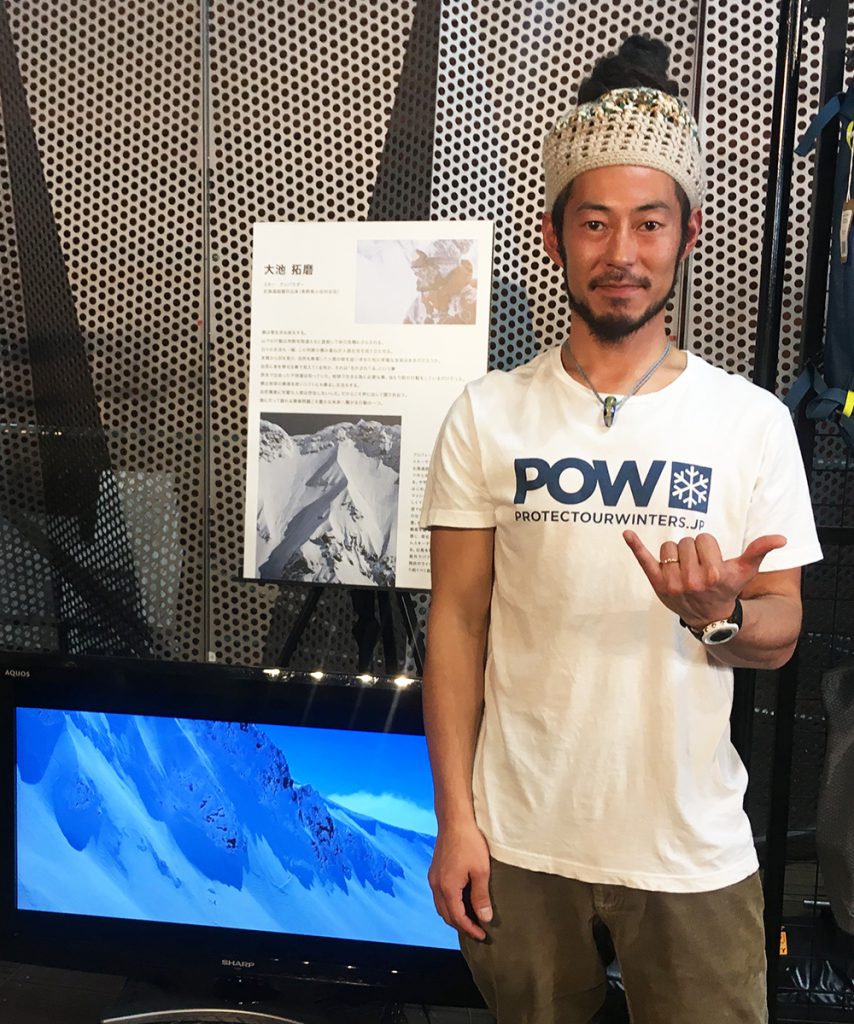 Mr. Oike is a mountain freestyle skier who travels to ski in the mountains around the world. In his mid-20s, he realized that skiing in the snowy mountains would enrich his life, and he spent his time thinking about how to live to keep him skiing.Learn how climate crises work and how they can be resolved in the next few years.
Mr. Oike traveled to New Zealand last season on the theme of environmental issues.Why New Zealand ...New Zealand is one of the most advanced eco-friendly countries in the world, aiming for 2025% renewable energy (renewable energy) by 90, and still exceeds 70%.The country as a whole has the soil to think about environmental issues, and conversations about the environment are held as a matter of course from small children to adults.There are many professional skiers and environmental activists in New Zealand, and the purpose was to interview them.
"I was told what kind of activities they are doing. What I wanted to know the most, what kind of feelings are they facing the environment? I am this time. In New Zealand, I take a helicopter and go to the mountains while emitting CO2. I was very worried whether I could do environmental activities because I said "I love nature, I love it" by emitting such CO2. is not it.I went to New Zealand to find out about it because I thought that I couldn't do environmental activities comfortably unless I got rid of that muffled feeling. "Oike-san.
When I heard this, I thought that everyone was suffering in the same way.I myself want to do something good for the environment, but it's also true that I play snowboarding, which uses a lot of energy.Mr. Oike's anxiety seems to have been resolved by the answers of the New Zealanders.
"What I learned while spending time with them is that it is most important to act first. The activities and actions that protect the environment of each person are very small, but if we do it together, it will be a great force, and that attitude. It will be the power to move the region and the country. We need the resources of the earth to live and emit CO2. There is no perfect human being in the environment, so we should talk about what we can do for the environment. I was told. "
Japanese people with a serious temperament tend to argue whether it is zero or 100.Especially when it comes to the environment, even if you do one ecological action, you can't do it unless the other is ecological!I tend to think that.But if you think that it doesn't have to be perfect, it's easy to move.
The other day, Nagano Prefecture and Hakuba Village issued a "Climate Emergency Declaration" with the goal of reducing CO2050 emissions in the prefecture to virtually zero by 2.This was achieved with the support of POW and other activities led by three high school students from Hakuba Village, and it is a big step that became an example of how actions can change the movements of local governments.
Mr. Oike's trip to New Zealand was not only for interviews, but also for the purpose of actually living a life with less burden on the environment. Electricity such as photography equipment is also supplied by the capacitor.Furthermore, since livestock emits a large amount of CO2, it is the first time to take on the challenge of vegetarian life for 20 days.This Saturday, a slide and talk show by Mr. Oike himself will be held at Patagonia Hakuba store, and you can hear the state of this trip.If you are interested, please come.
Endangered Species-Living in the Snow-
~ Takuma Oike Slide & Talk ~