The real season has finally started.Heavy snow is expected this season, and I can fully understand the feeling that the tension is rising and hard riding becomes fun.
However, when you challenge yourself to a level that exceeds your limits, be prepared for the risks involved.It doesn't matter if you get hurt.Equipment is important just in case.
Are you wearing a protector for that?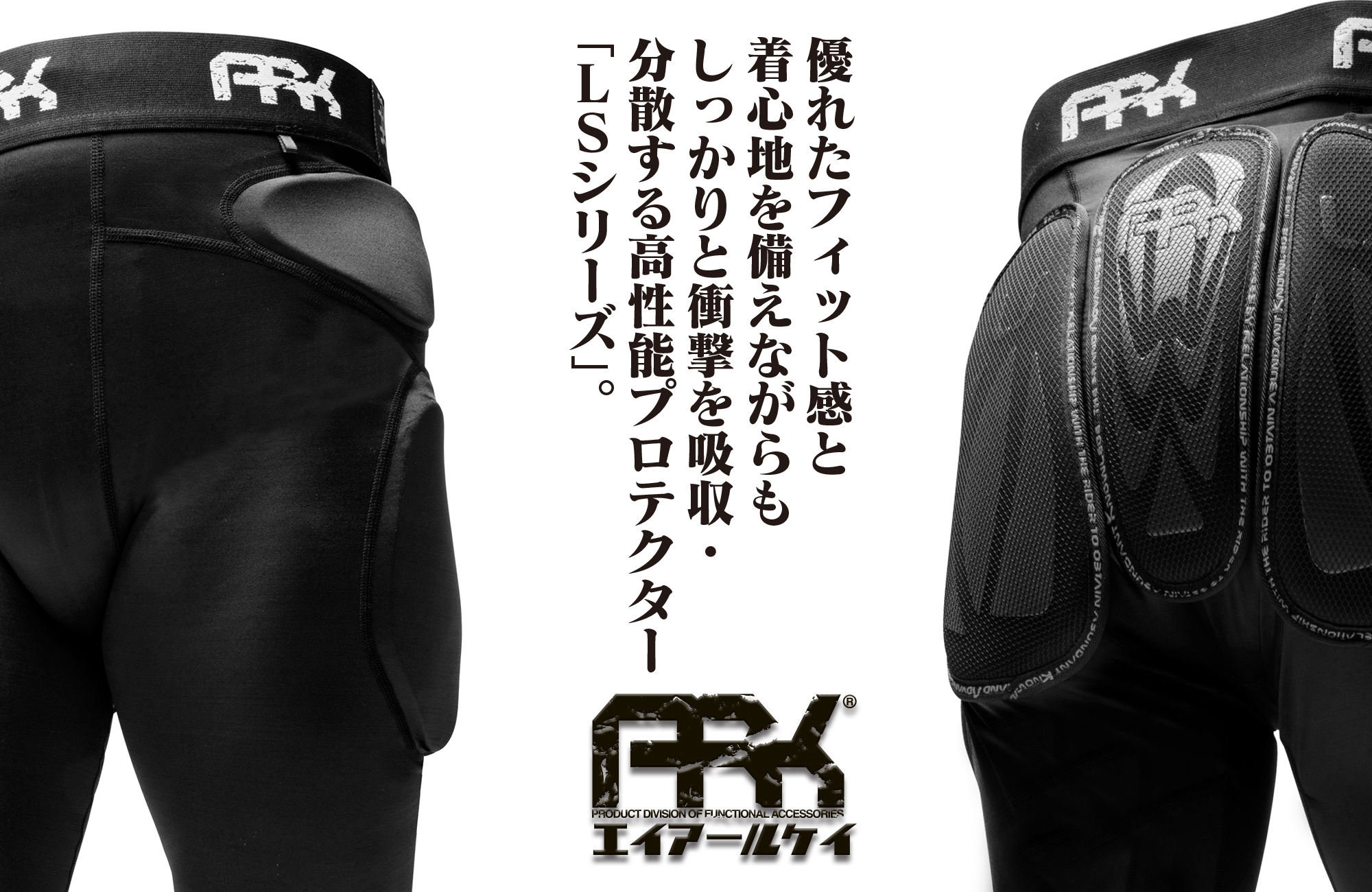 Among ARK's high-performance protector lineup, the LS series has been well-received for its ability to fully absorb impact, fit the body even when worn, and is light and easy to move.
Special foam is used on the outside to protect the rider's body from impact with pads that maintain their shape and maintain a firm support position even during vigorous movement. The 3D sewn external pad ensures that the pad will not shift even if force is applied from the outside.Furthermore, since 3D AIR MESH is used, it has good breathability and does not get stuffy, which is a big advantage considering that it will be used until early spring.
It has excellent support and is comfortable to wear, so wearing a protector will not be a factor in discomfort.
This protector is highly recommended for those who want to challenge themselves to a higher level this season.
LS HIP PROTECTOR
Great features and comfort.A high-performance protector that many riders love

The pad on the buttocks adopts a structure in which medium-hard EVA-FORM, PF-01FORM, and 3D AIR MESH are layered.It absorbs and disperses shock firmly while drawing out an excellent feeling of wearing, and protects the rider's body.
WIDE KNEE PAD is used for the knee part of the long protector, and the bones on both sides are also protected.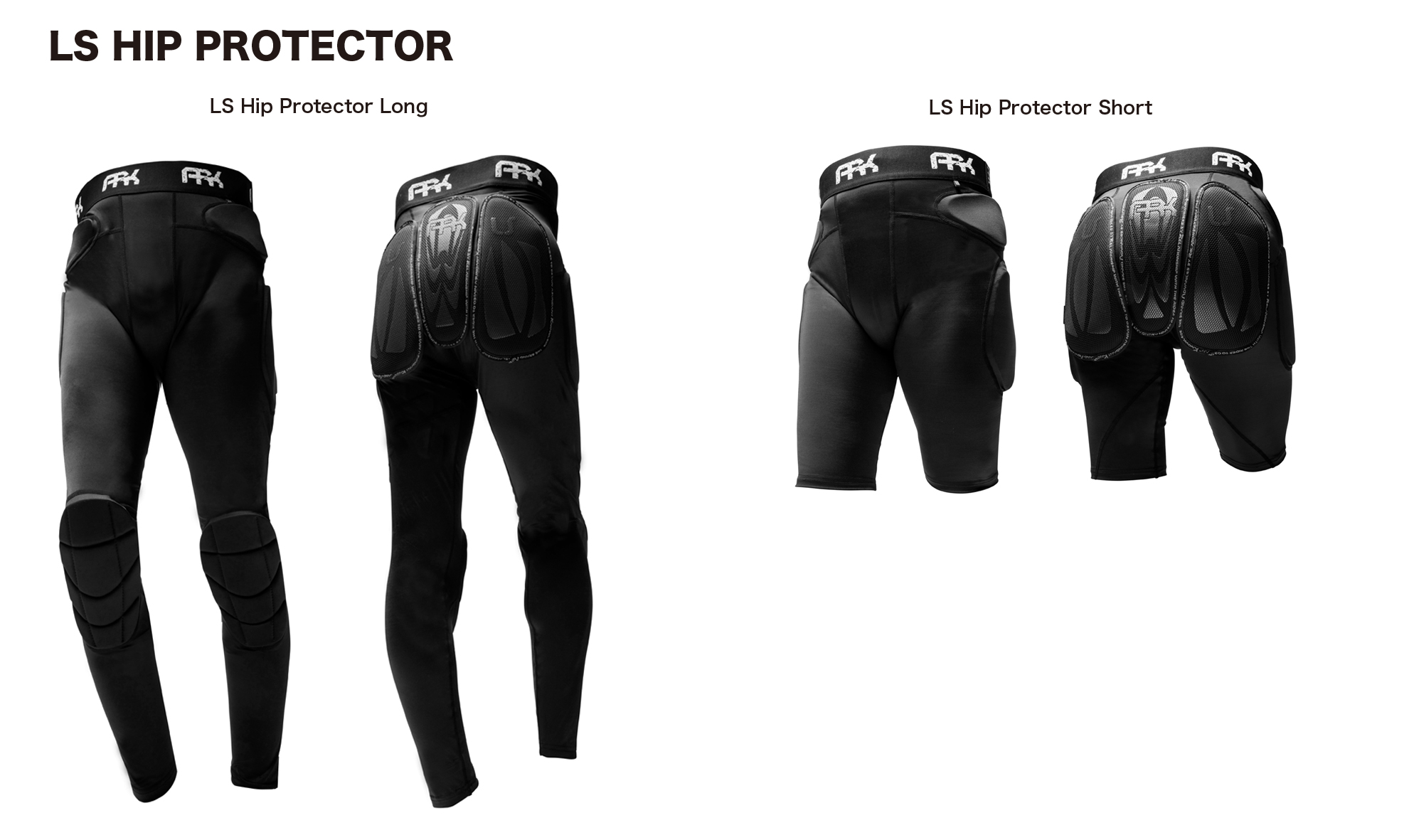 LS HIP PROTECTOR LONG (left)
Item no: AR12205
Size: (UNISEX) XXS, XS, S, M, L, XL (WOMENS) WS, WM, WL
Color: Black
Price: ¥ 13,200
LS HIP PROTECTOR SHORT (Right)
Item no: AR12206
Size: (UNISEX) S, M, L, XL (WOMENS) WS, WM, WL
Color: Black
Price: ¥ 11,220
Click here for information on the latest lineup of ARK
ARK BRAND PAGE