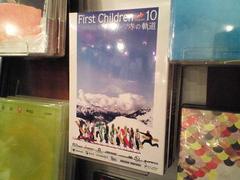 FirstChildren Movie Part 10 "Red Orbit" is finally on sale!
I was happy to see them lined up in the store.
Last season was a difficult year in a warm winter, but all FC riders worked hard to make it, so please check it out.
It's not just slippery, it's full of fun images.
At Azure, it seems that it is selling at a considerable momentum from the release date, so I am happy again.