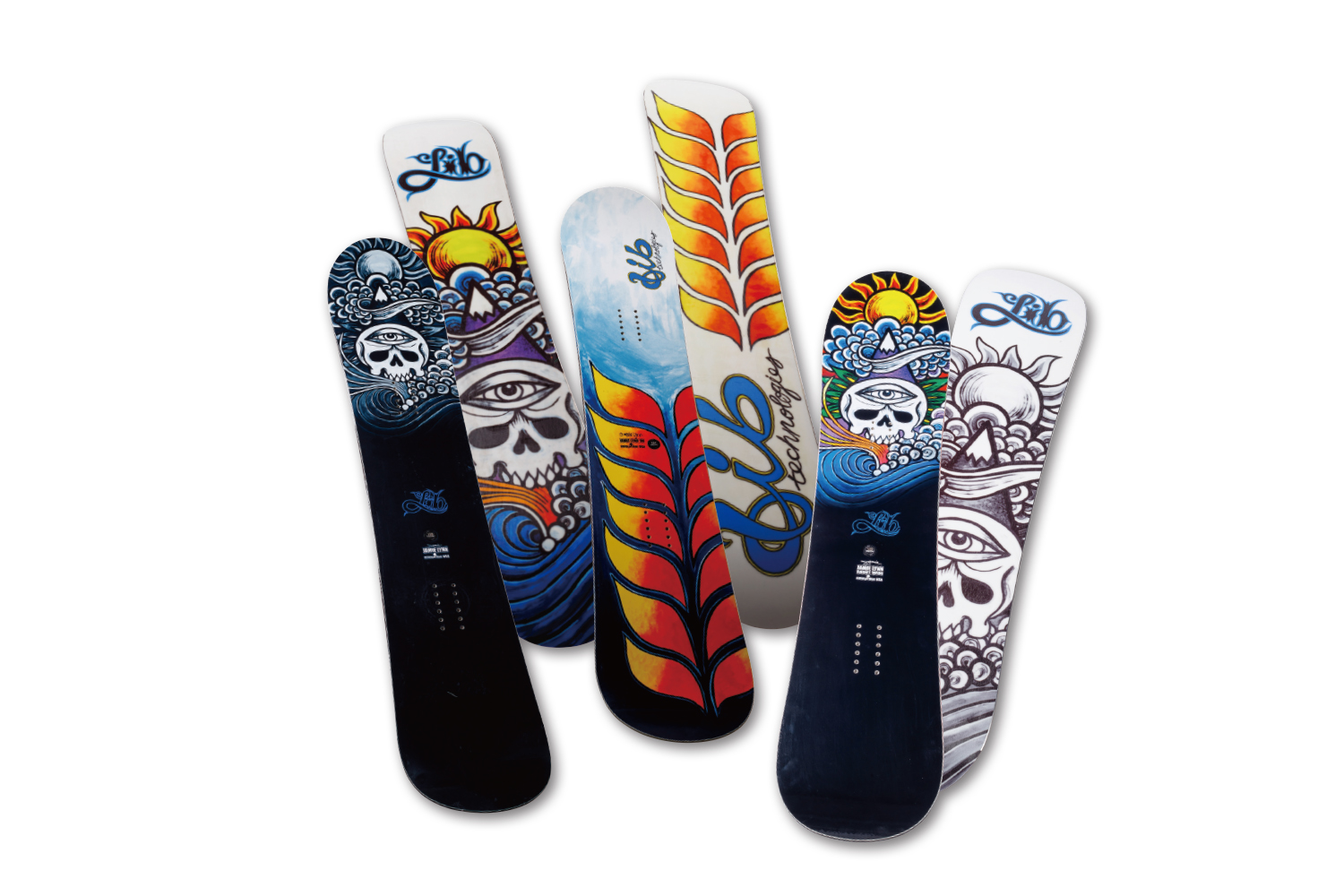 JAMIE LYNN '96
SIZE: 154, 157
PRICE: ¥ 115,5000
JAMIE LYNN
SIZE: 150, 156, 159, 160W, 166W
PRICE: ¥ 115,5000
JAMIE LYNN SHORTWIDE
SIZE: 150
PRICE: ¥ 115,500
---
Jamie Lynn had a great influence on the style of snowboarding.The signature model, which is released every year with his own artwork, has powerfully conveyed the image of the LIB TECH brand to the world as a flagship model.The Jamie Lynn model makes us feel that a snowboard is not just a tool for skating, but a partner for enjoying art and asserting one's own style.Since the birth of this model, that feeling has not faded at all.The most talked about topic in this season's lineup is the reprint of the signature model of the era when Jamie was a movie star and heated up fans all over the world. As the name suggests, "JAMIE LYNN'96" is a board that has been updated with the latest modern technology based on the signature model that was very popular in the LIB TECH lineup in 1996.Of course, the basic concept of a freestyle board with camber specifications and a twin tip shape remains the same.And the vivid graphics that left a strong impression along with the stylish trick scenes are already very popular at the test drive event.In addition to that, we also have a lineup of two free riding models that we look forward to every year. "JAMIE LYNN" is a C2 camber model with a hybrid structure that incorporates a double camber (each camber under both feet) on a camber base (a large camber that fits the entire board).It features powerful and sharp riding, and has a thick nose that floats easily even in powder and a gently tapered shape.It's a great board for aggressive freeriding, smashing through deep powder, and a great all-rounder.On the other hand, "JAMIE LYNN SHORTWIDE", which specializes in powder conditions, draws out strong buoyancy with a wide outline, and is good at quick short turns, is also popular.The speed of turning is also fast, and it matches very well the conditions of snowy mountains in Japan, such as tree runs, small swamps, and natural terrain riding.Do you want to ride JAMIE LYNN'3 coolly with emphasis on style, choose the standard JAMIE LYNN with excellent all-round performance, or choose SHORTWIDE to enjoy the powder to the fullest? You can choose.In addition, this season's art is full of Jamie's personality in both the deck and sole, and has an outstanding presence even in the snowy mountains.I want you to think carefully and decide on a partner.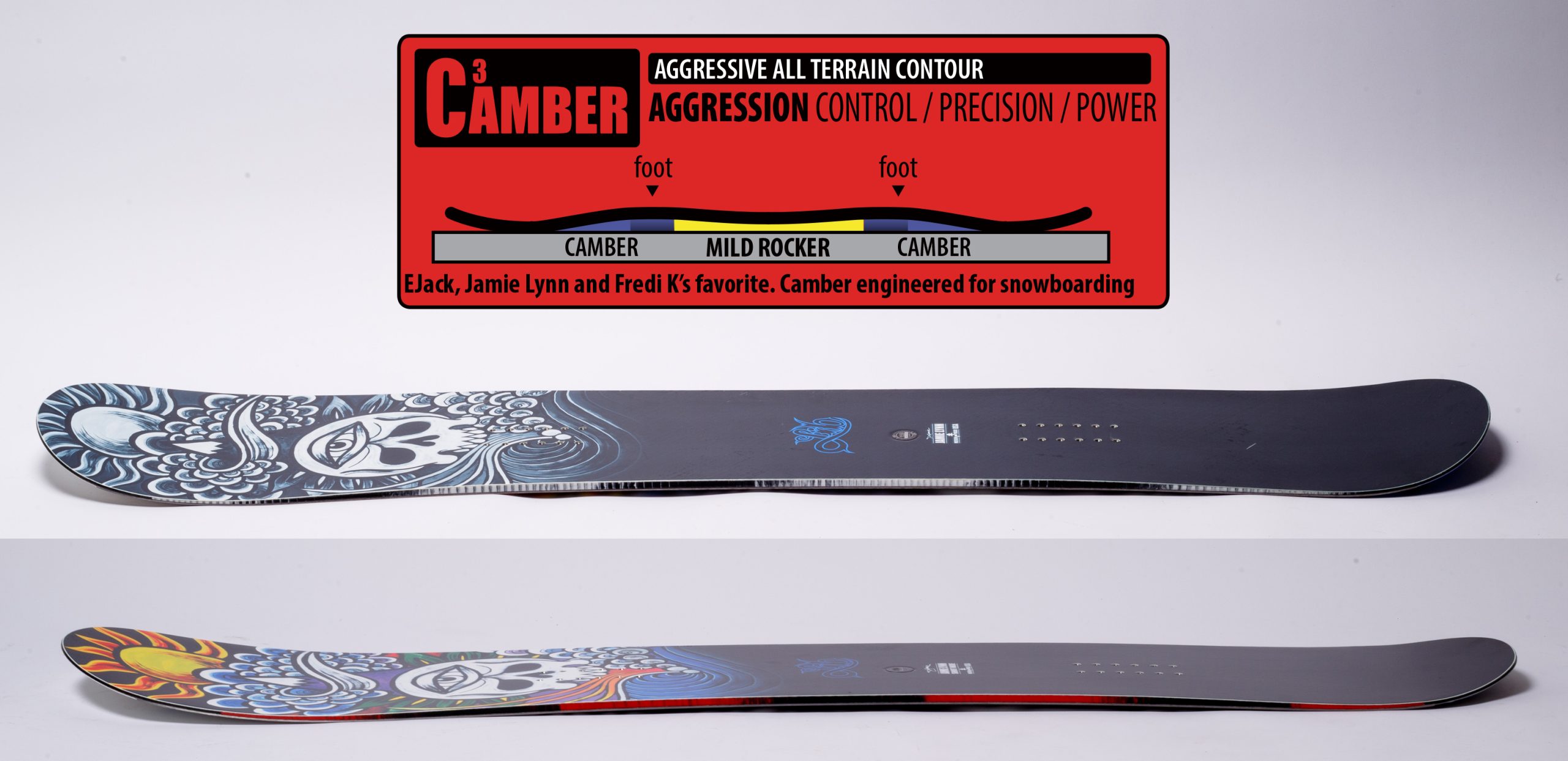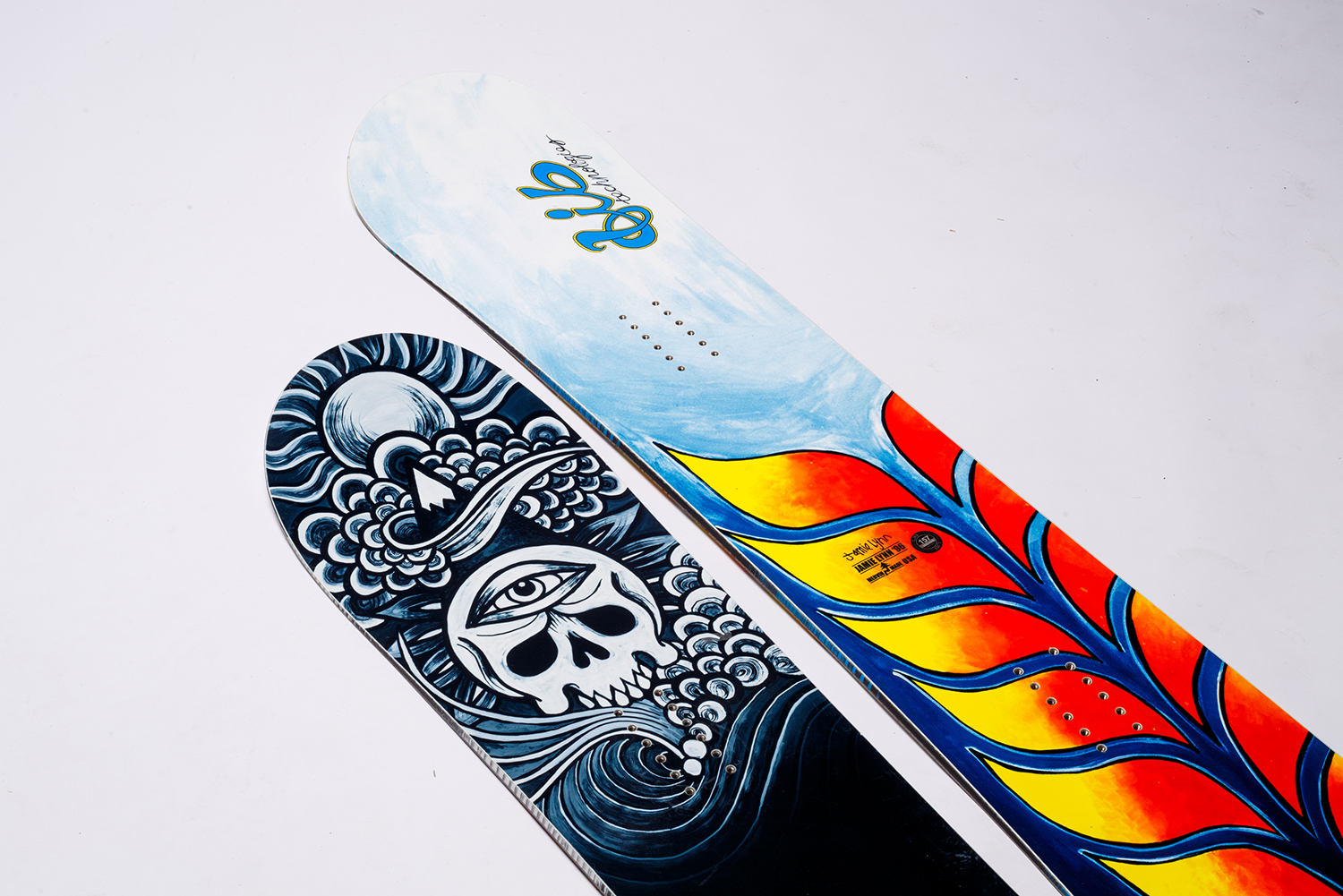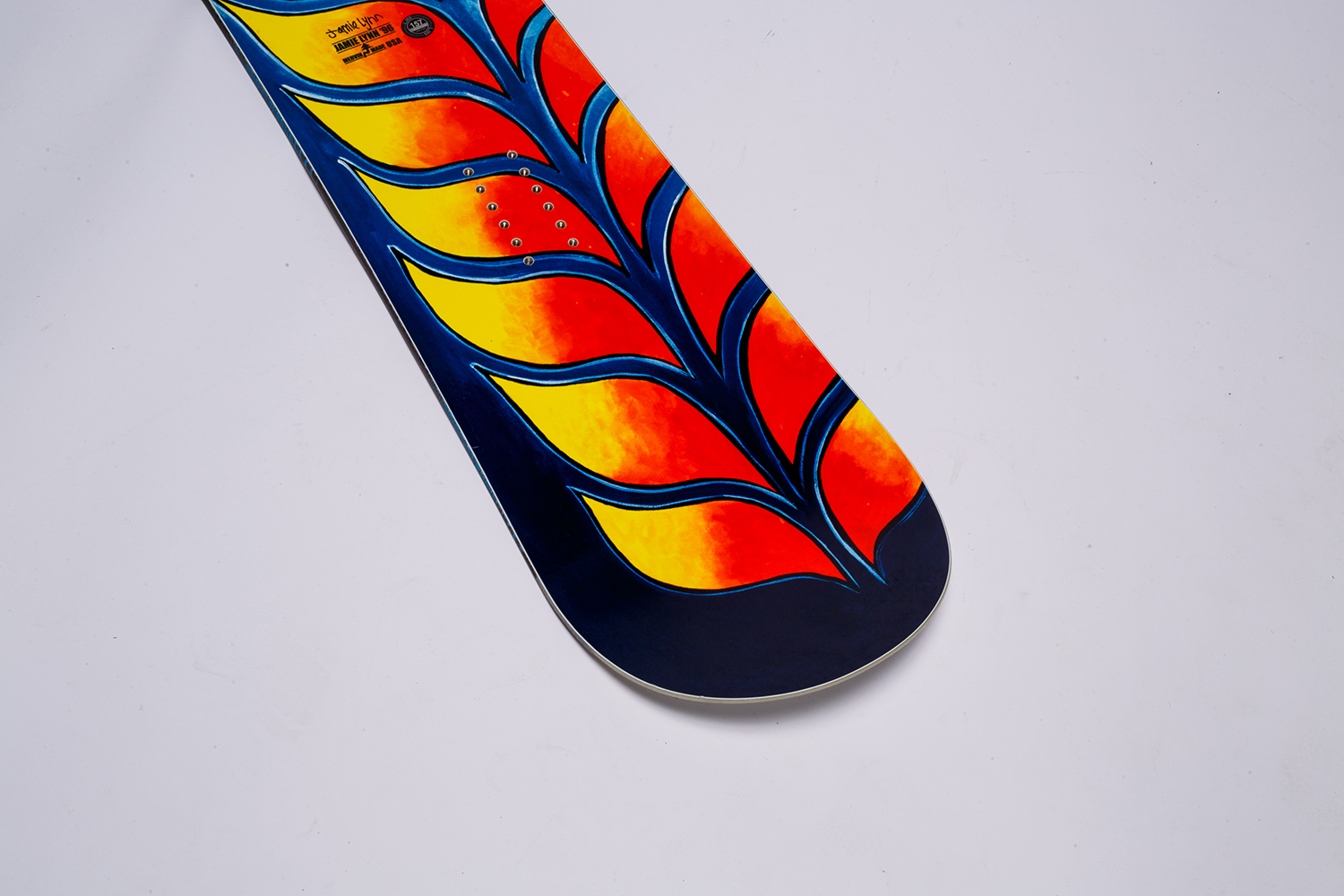 ---
Check out the featured lineup of LIB TECHNOLOGIES in the video

---
Click here for the digital catalog for this term.