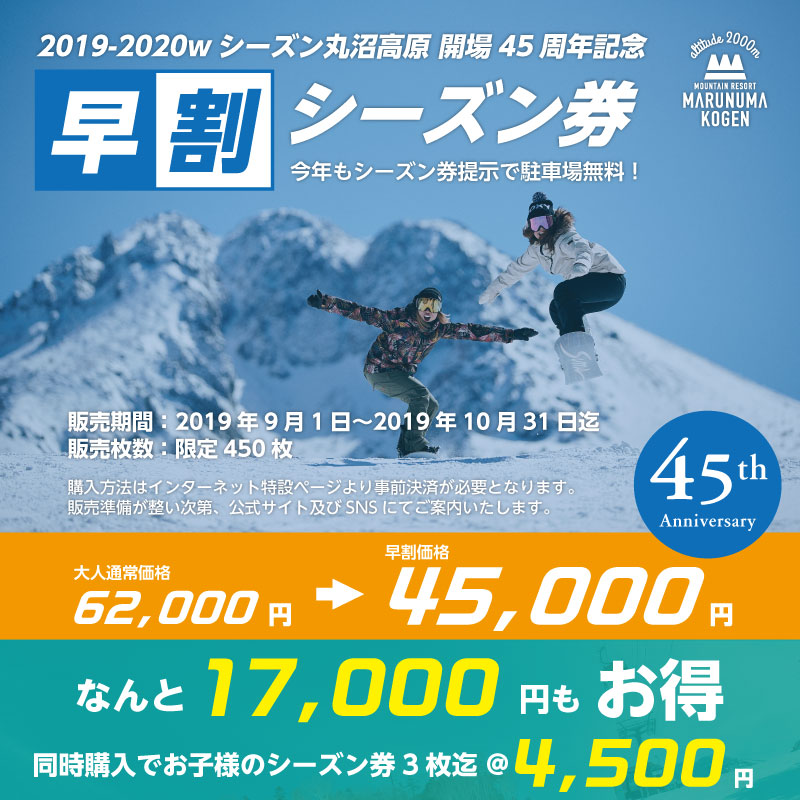 Early bird season ticket
Marunuma Kogen Ski Resort 2019-2020 full season ticket,
Usually 62,000 yen is → 45,000 yen, which is a great deal of 17,000 yen.
At the same time, if you purchase for children,
Season tickets for elementary school, junior high school, and high school students
Usually 30,000 yen is → 4,500 yen, and you can save up to 25,500 yen.
* Up to 1 tickets can be purchased for 3 adult
This is a special sale to commemorate the 45th anniversary of the opening, so take this opportunity!
Click below for the sales page.
https://www.marunuma.jp/winter/news/10806/
Marunuma Kogen Ski Resort SBN FREERUN pagethis
Official HPthis