With the big start of "MAGIC TERRAIN PARK" this year, Palcall Tsumagoi Resort has renewed its ski resort and thoroughly enhanced services for snowboarders.
Finally, from Saturday, January 1th, INFINITY will open following R.
In this way, a double jump of 4m opens on the B-12 course in the Paragi area on the left side of the resort.The kicker, which is said to have been created with full operation of the artificial snowmaking machine, is produced by YONEX rider Nobuo Otake, who has many achievements as a park producer.Drop-in while looking at the vast scenery seems to be very comfortable.You need to wear a helmet and protector to use this.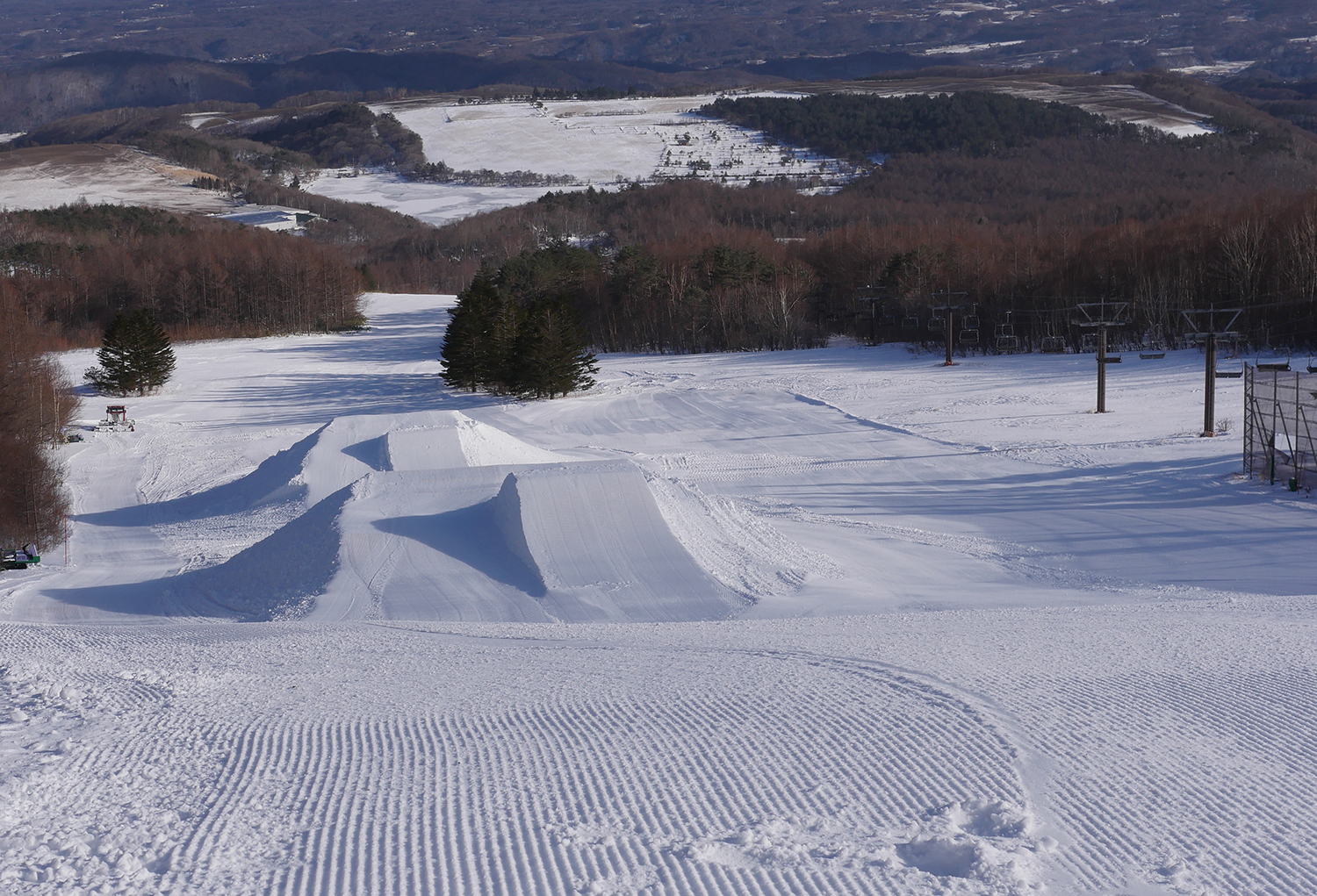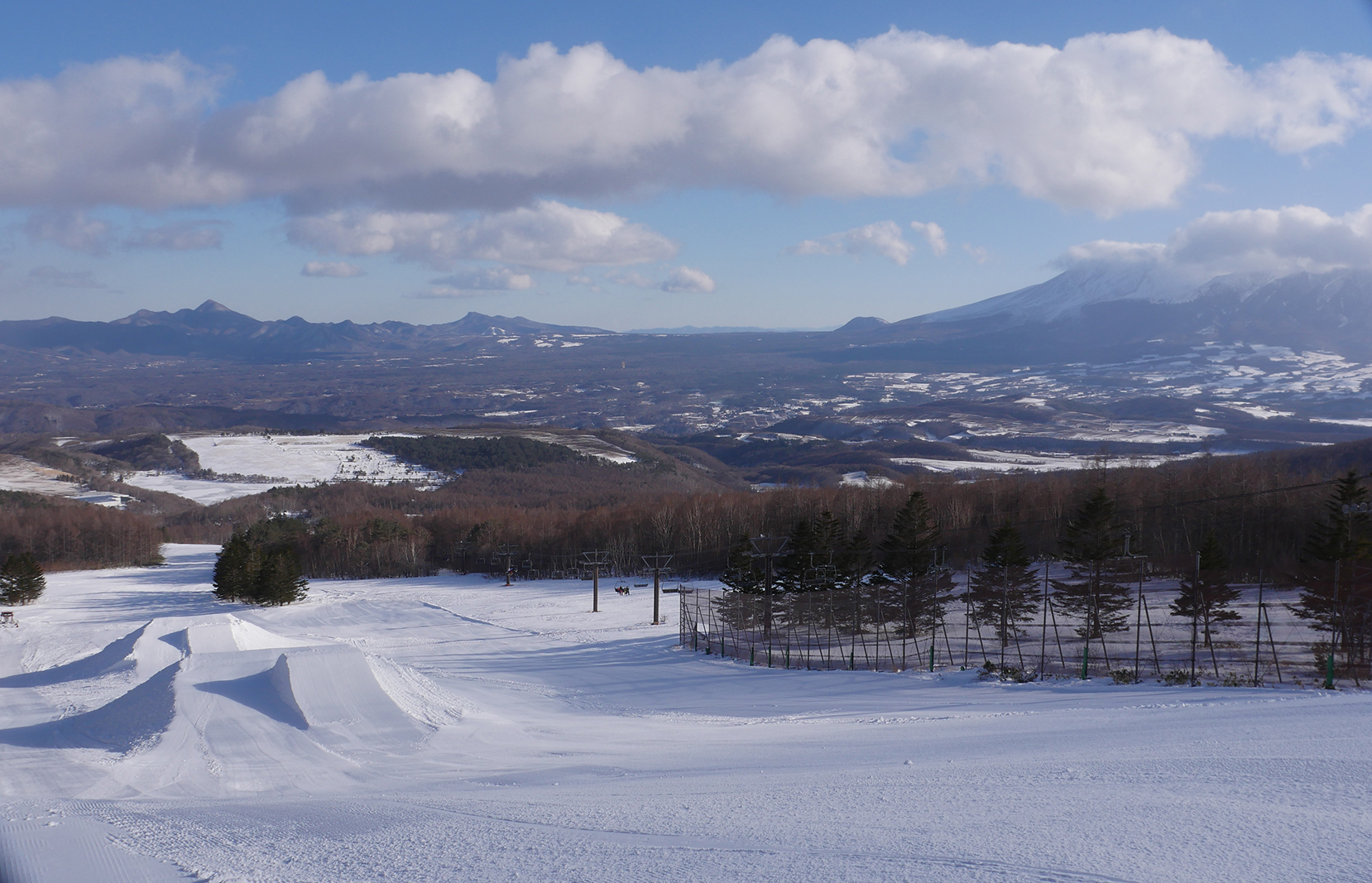 For beginners, we recommend Park 24, which is open 24 hours a day and is located in front of the Palcall Tsumagoi Resort Hotel on the left in front of the Center House.The R Park produced by Ryo Aizawa, where items are lined up from the middle of the first high-speed lift, is equipped with items that even beginners and intermediates can enjoy, such as banks and mini kickers that can use various lines.I would like to expect more items from now on.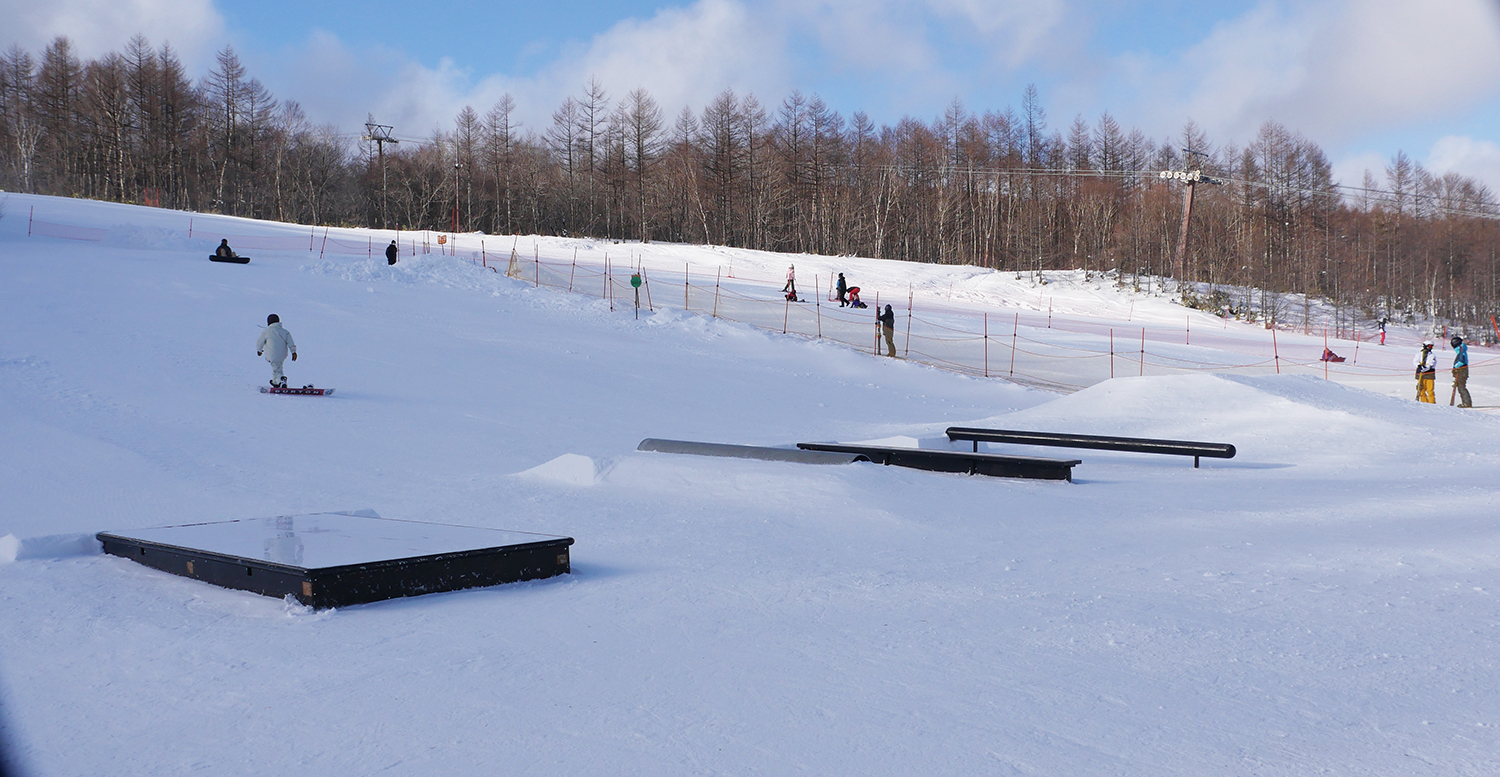 Click here for the information corner of Palcall Tsumagoi Resort
Click here for the official website of Palcall Tsumagoi Resort