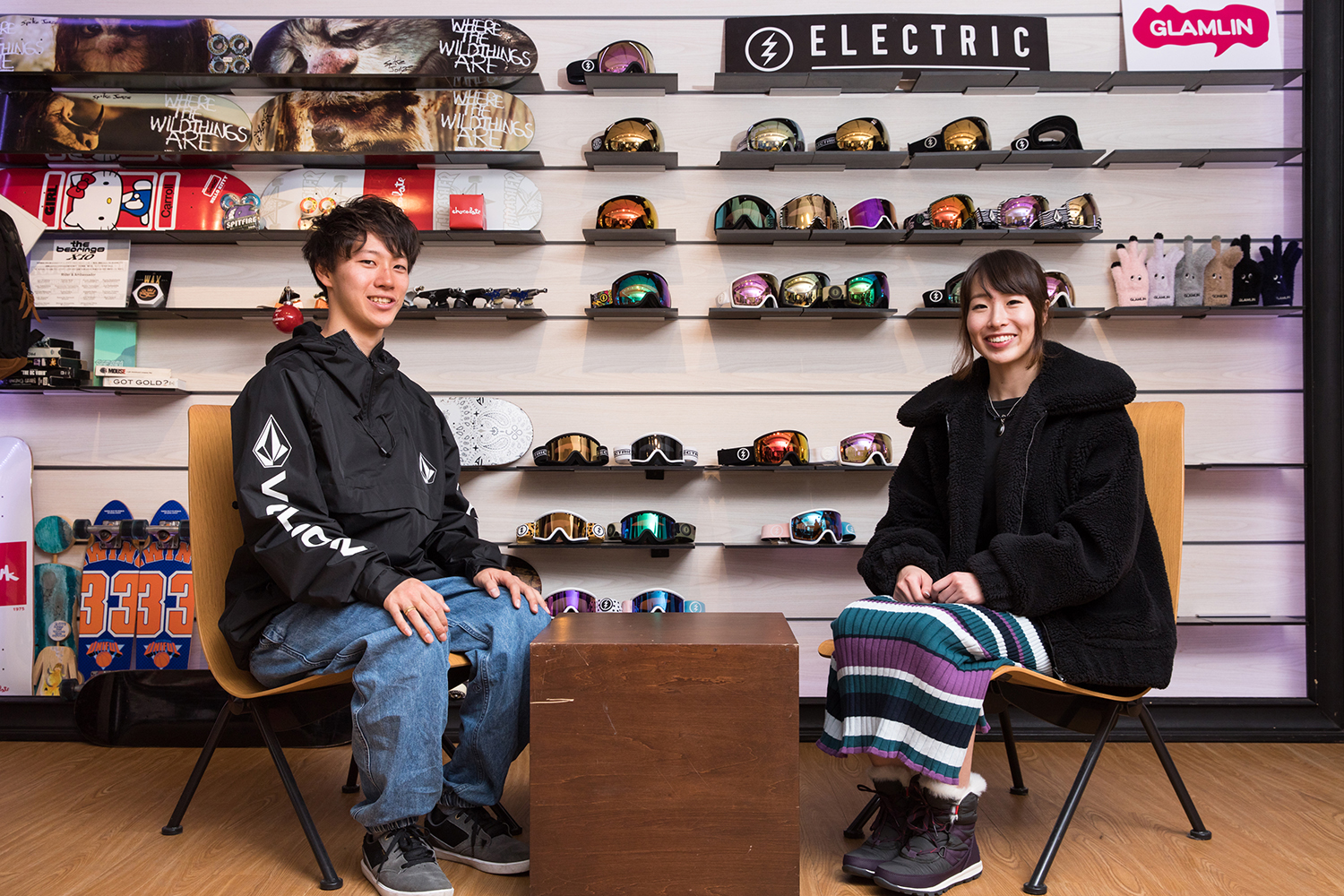 Japan's world-class young competitors, Miyabi Onitsuka and Ruki Tobita, who have made numerous achievements in the X Games, US OPEN, and World Cup.We asked these two people to talk on the theme of the contest.What is the current state of the contest scene that top competitors are feeling?
Photo: Yoshifumi Shimizu

About each other's slip in the contest
FREERUN editorial department (F): Recently, I would like to talk to two people who are active in world-class competitions on the theme of "convention". When did they meet in the first place?
Miyabi Onitsuka (M): It's a question like an engagement conference (laughs).
Ruki Tobita (R): Certainly (laughs).But when will it be ... VOLCOM PEANUTS AND BUTTER JAM of (USA) Mammoth Mountain, which I participated in when I was in the lower grades of elementary school?
M: I feel like I've become friends on that trip to Mammoth Mountain.At that time, I was completely jib-dominated.Ruki also did pipes, right?
R: I felt like doing a jib while doing a pipe.
M: right.The image of the jib was also strong.
F: What are your recent activities?
M: I often go to FIS (International Ski Federation) related tournaments such as the World Cup in the second category of Big Air and Slope Star, and I feel like I will be invited to an invitation-only tournament like X GAMES.The Olympics are held once every four years, so I'm trying hard to clear the SAJ (Ski Association of Japan) standards so that I won't miss it.
R: I've been able to go around the World Cup since last season and have been on the podium in Canadian and Italian slopestyle so far.Also, following last year, I participated in the US OPEN this year as well, but I got moss in the qualifying.I wasn't feeling sick, so I'm completely lacking in ability.
M: Besides, it's a jib that I'm good at.
▼ FIS World Cup Canada Slopestyle TobitaRuki 1stOrchid.Leave the result of the second place in this tournament.
F: Have you ever felt anything when you saw the US OPEN slipping on each other?
M: At the stage of last year when I was in 7th place, Ruki was slipping to aim for the podium, and I thought it was amazing.Perhaps I've gradually increased my experience points and gained confidence, because I was wearing something like ability plus ambition.I have something that other players don't have, and I think it's strong that they both have outstanding skills without being biased toward either jumping or jibing.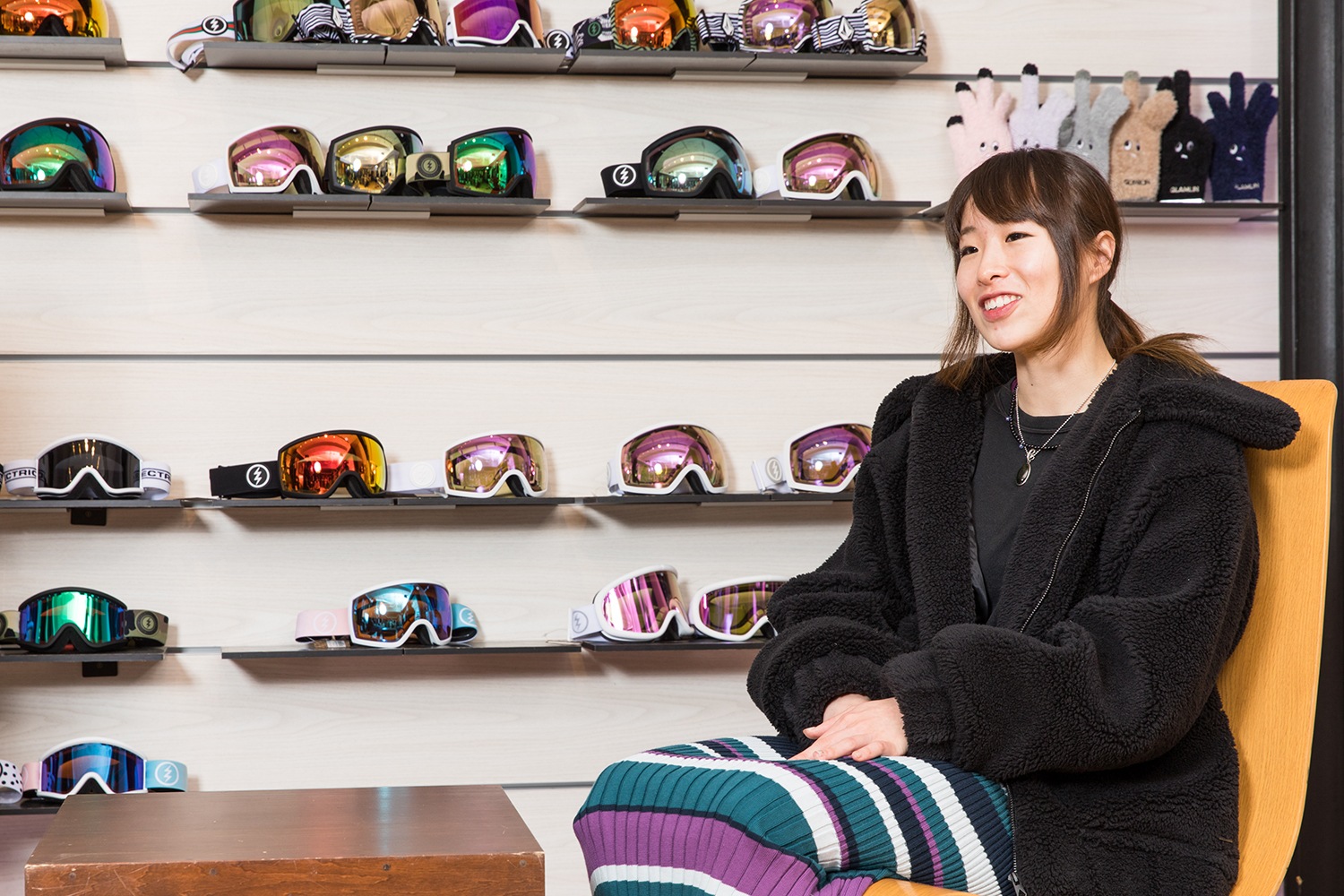 R: I praise you a lot (laughs).I have come to think that if I can do what I want to do, I can pass the qualifying normally.At this US OPEN, (Mark) McMorris was behind me and I was really nervous (bitter smile).
M: I was crazy about his supremacy (laughs).
F: Miyabi is in third place for the second consecutive year in the US OPEN slopestyle, isn't it?
M: That's right.
R: This time, I was worried about what to do with the routine in both the qualifying and the final.However, I thought that if I finally decided on a routine and decided everything was beautiful, I would be able to win the championship.I used to talk about that as a coach.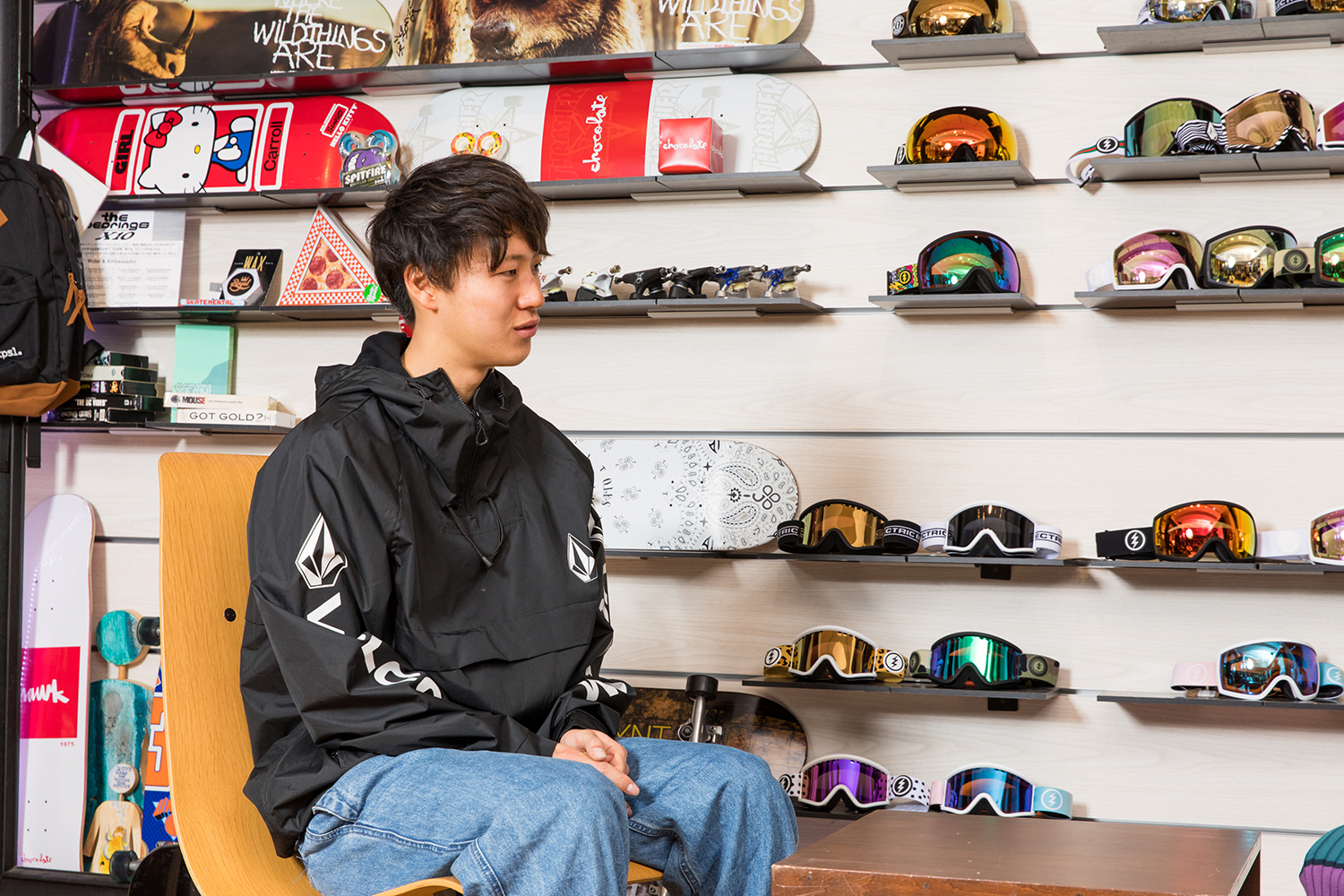 F: Did you have the confidence to win?
M: Hmm ... Did you see this course or new items?
F: There were some complex items that tested your overall strength.
M: I don't know what kind of technique I should do to get points.The higher the number of spins, the higher the score.Even with a low spin, if you use the item well, the score will be high.I wasn't very confident because I didn't know how to score.
F: But you practiced with Nekoma (Fukushima) in anticipation of new items, right?
M: To some extent, the information ban was lifted, or the course review was posted on the homepage, so I consulted with Hoshino Resorts.I haven't come to the pipe, so I'm only scared ...Then I was supposed to have Nekoma make the same items as the US OPEN.So I took Yuto Totsuka, who is also an R specialist, to teach me there.Thanks to that, I think I've managed to deal with it.It wouldn't have been possible without that.I think you absolutely need to get used to everything!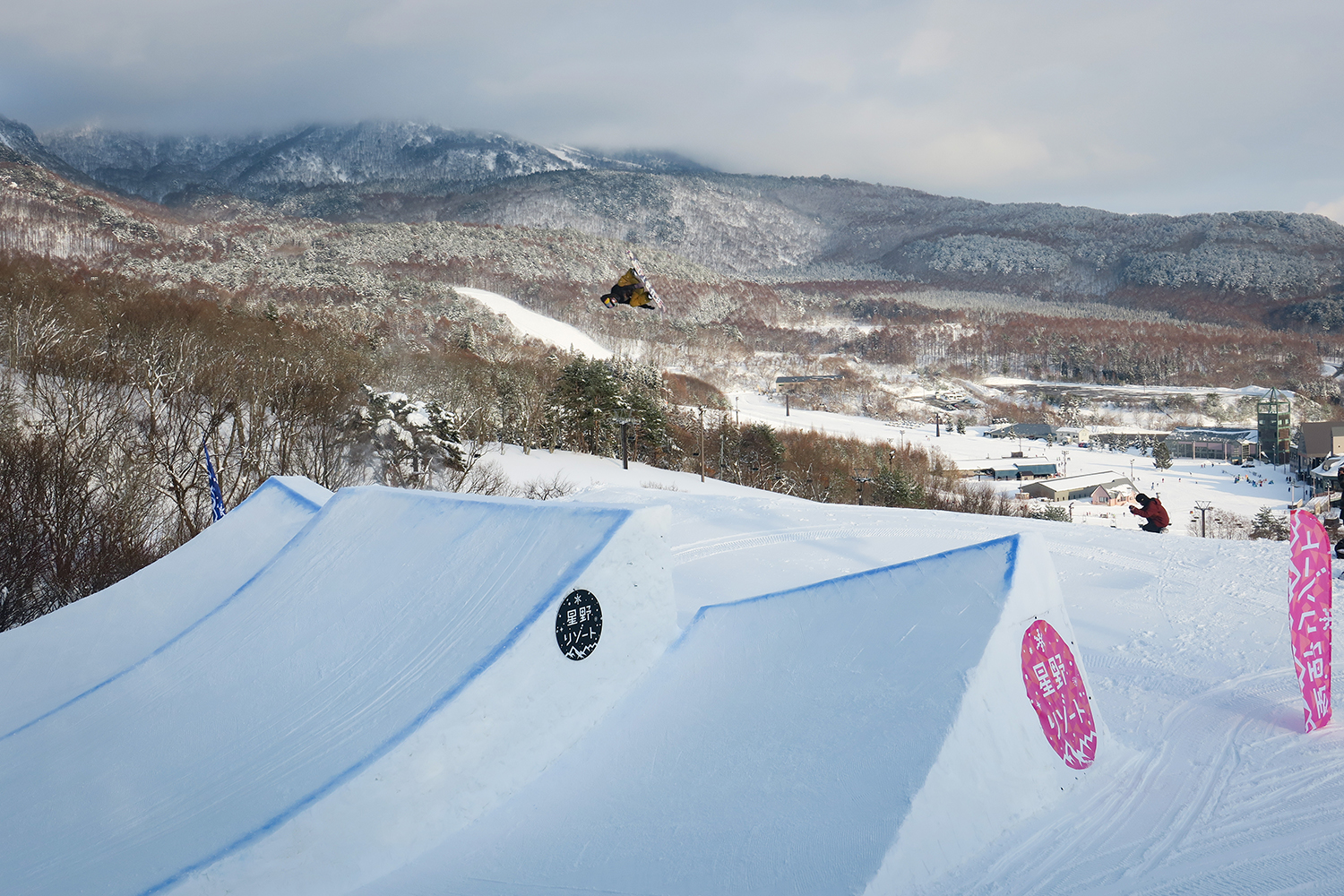 ▼ BURTON US OPEN 2020 Miyabi Onitsuka's riding in the slopestyle final.With this one, he achieved the feat of 1rd place for 2 consecutive years.

The current battlefield where the contest is held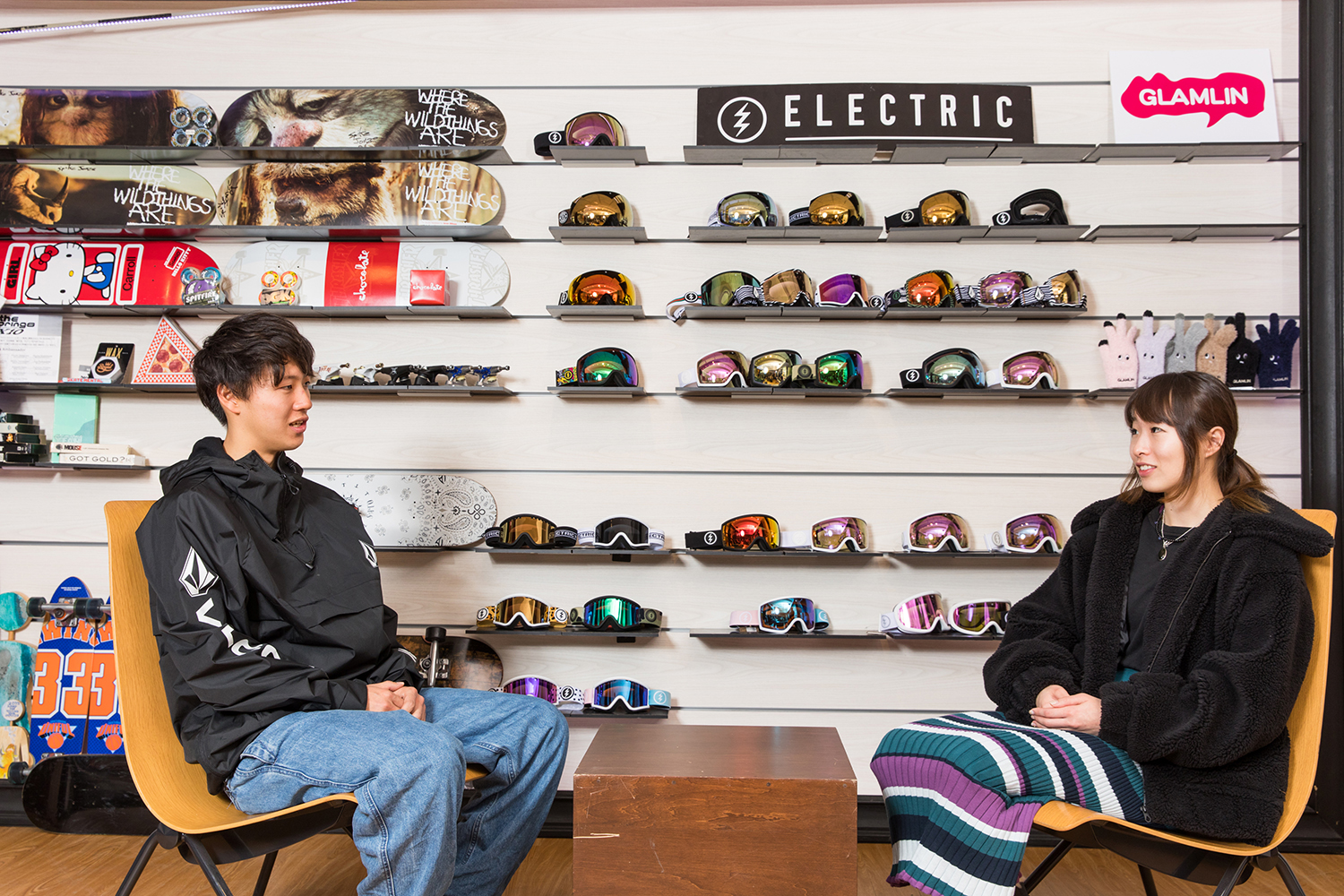 F: Recently, I feel that the field that is being contested in the contest, including not only the slopestyle but also the half pipe, has entered the next stage.
M: I agree.However, there are talks about returning to the original.There seems to be an opinion that there are too many items like pipes in slopestyle, so it is not slopestyle ... There is also talk of increasing normal jumps.
F: It's fun to watch because it's new, but what about the players who participate?
R: I think a lot more (bitter smile).As far as the US OPEN is concerned, the take-off and landing orientations are different from the normal transitions, and the bowl-like shape was much more difficult than it looked.
M: I was scared.I'm not afraid to enter the items installed in the tournament (bitter smile).But it also felt fresh.However, personally, I would like you to return to the general The Slopestyle course as before (laughs).
R: Also, kickers aren't that big in recent competitions compared to the past, right?Especially for the World Cup ...
M: So be.However, it seems that the angle and size of the outlet and landing burn are fixed.
R: Isn't the big kicker like X GAMES now?
M: surely.I feel that the items used in Big Air are smaller in the World Cup.I think we can't make such a big one because we often make special venues in the city.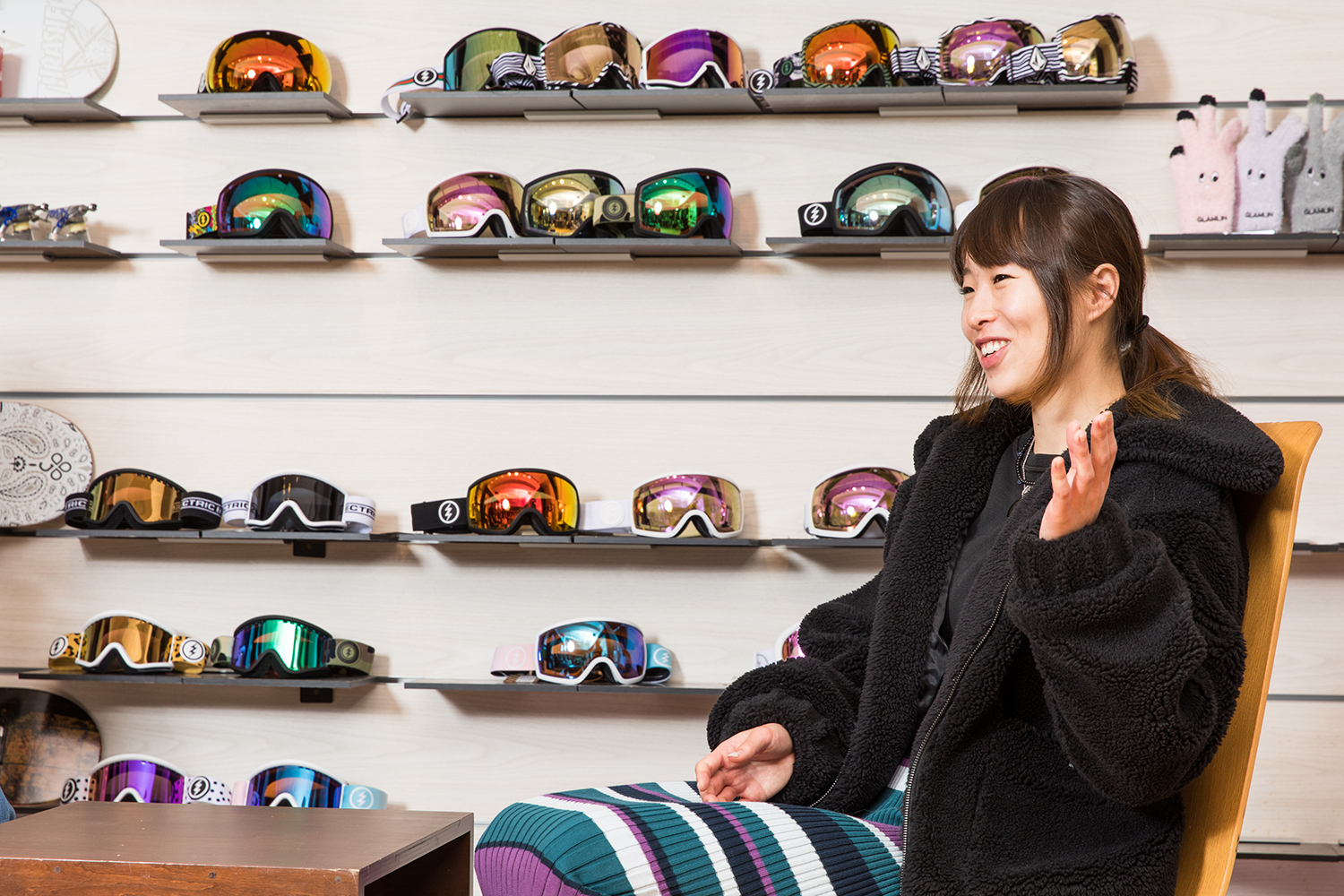 F: Do you think the bigger the kicker size, the better?
M: I can be small.Because I'm scared when it's big (laughs).
R: I don't have to be that big either.
M: Actually, both of them are really chattering. They often say "scary, scary" (laughs).
F: But the larger the size, the higher the number of revolutions?
R: There is it.I can turn it with a margin.
M: However, that's the amount of fear that comes out, and the impact of being sick is insanely large.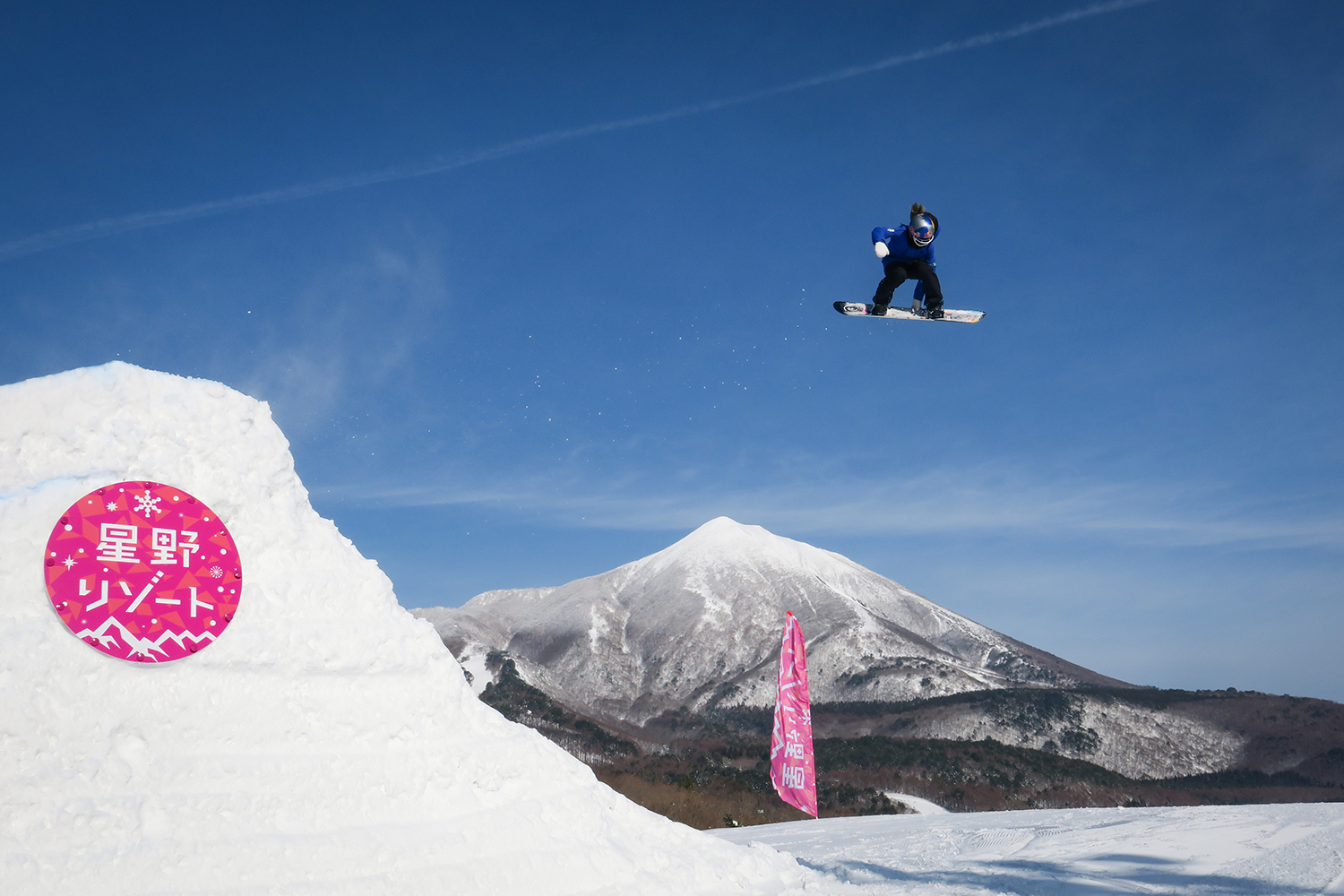 F: How do you control your fear in such cases?
M: You have to be prepared and do it (bitter smile).
R: That's why I increased my concentration to the limit ...
M: Ruki is often said to have poor concentration.Because people are changing, or their faces are completely different.
R: Isn't it just that you're nervous and your face is crazy? (Lol)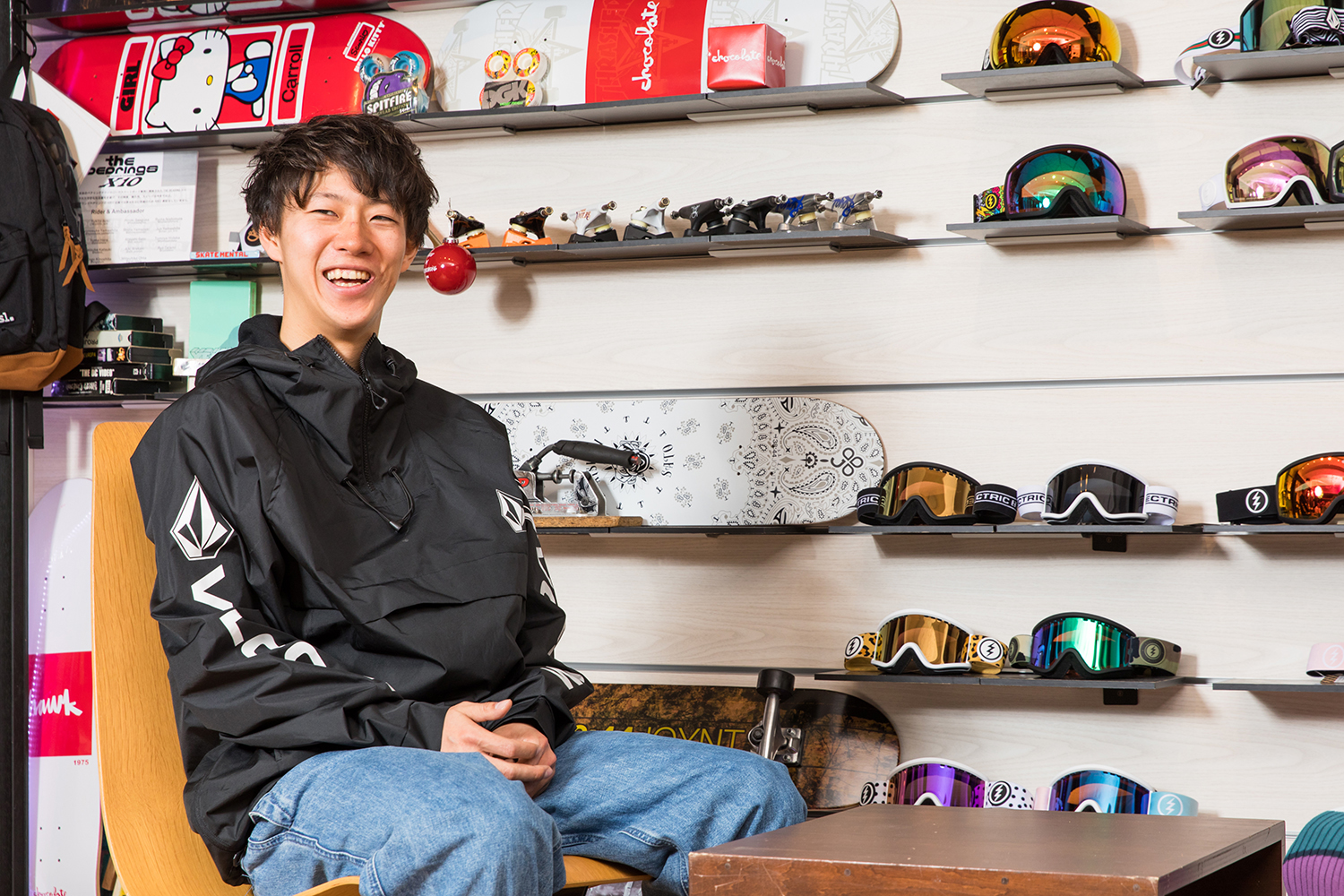 F: What are you doing to get rid of that fear?For example, listening to music ...
R: I'm a non-slip sect while listening to music.
M: I don't listen either.It's kind of similar to Ruki (laughs).There are places where I get scared immediately, and places where I don't turn much in public practice.
R: Maybe so.I always practice publicly leisurely, and when the actual performance approaches, I have a stance of concentrating insanely.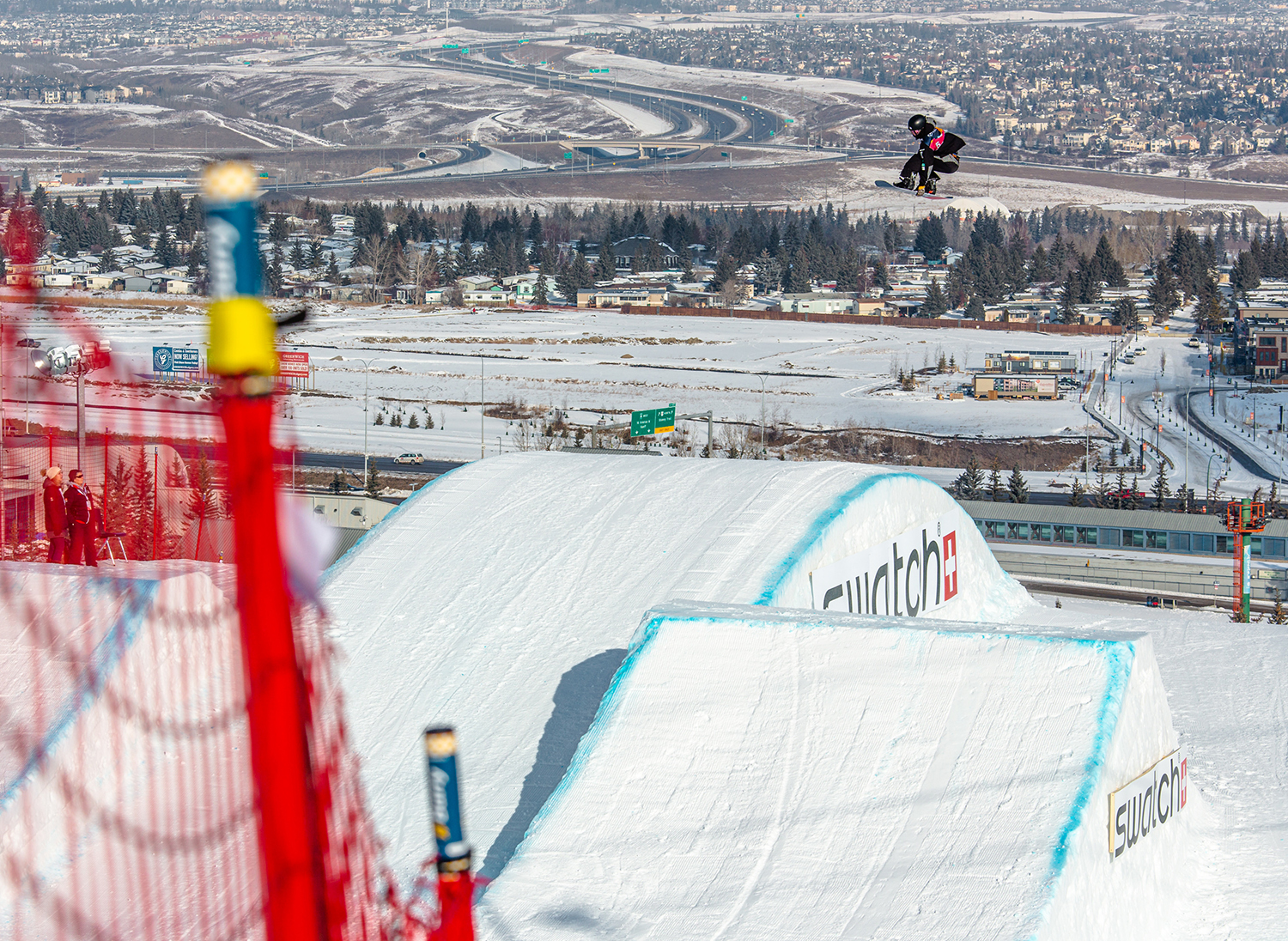 F: Miyabi showed a lot of success on the podium for two consecutive tournaments in the big air event, with a gold medal at the X Games Aspen and a silver medal at Norway the other day. Is the atmosphere different between US OPEN and X GAMES?
M: The US OPEN feels like a big tournament.The prize money is also the highest, and it has an atmosphere like the tournament. X GAMES is like a festival that the audience can enjoy.I think that is really good.
F: Has Ruki participated in the X Games?
R: Not yet.But I want to get out.
M: X GAMES can only be released by Inbi, but I think it's time to call Ruki.No, I think it's better to call it anymore.
R: I want to go out!It looks really fun.There are many customers, and I have an image of an atmosphere that cannot be experienced at other competitions.
M: Since the jam session is included in the tournament, the atmosphere may be different from other tournaments.Besides, I don't do knuckle hacks or competitions, it's normal.
F: Is X GAMES more fun to come out?
M: No, what I do doesn't change, so I don't change (laughs).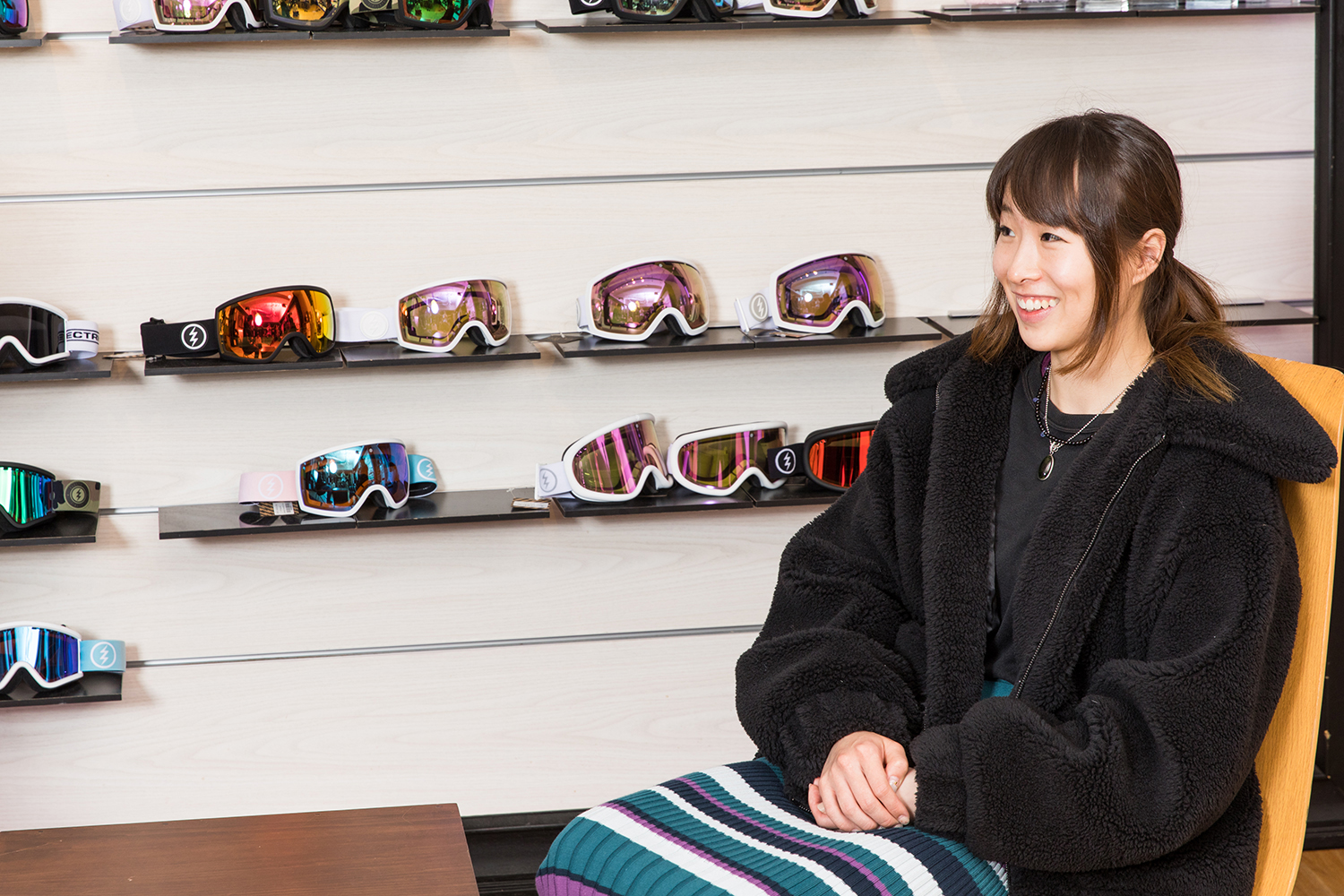 Second partContinue to.

★ PROFILE
Miyabi Onitsuka
Miyabi Onitsuka
Born October 1998, 10.Born in Kumamoto prefecture. He started snowboarding on the indoor slopes of Fukuoka when he was 12 years old, and has been doing well in jib competitions since he was in elementary school.Since then, he has worked to improve his jumping skills and has won the All Japan Championships, World Cup and other slopestyles.Participated in the Pyeongchang Olympics as a representative of Japan.
Ruki Tobita
Ruki Tobita
Born May 1999, 5.Born in Saitama prefecture.From an early age, he has high skills in snowboarding, pipes, jib, jumps and all genres. From the 7-2018 season, the World Cup will be played. 19th in the 2019 US OPEN slopestyle.He won the SCLOVER CUP, which was held the other day, where the top domestic competitors gathered.