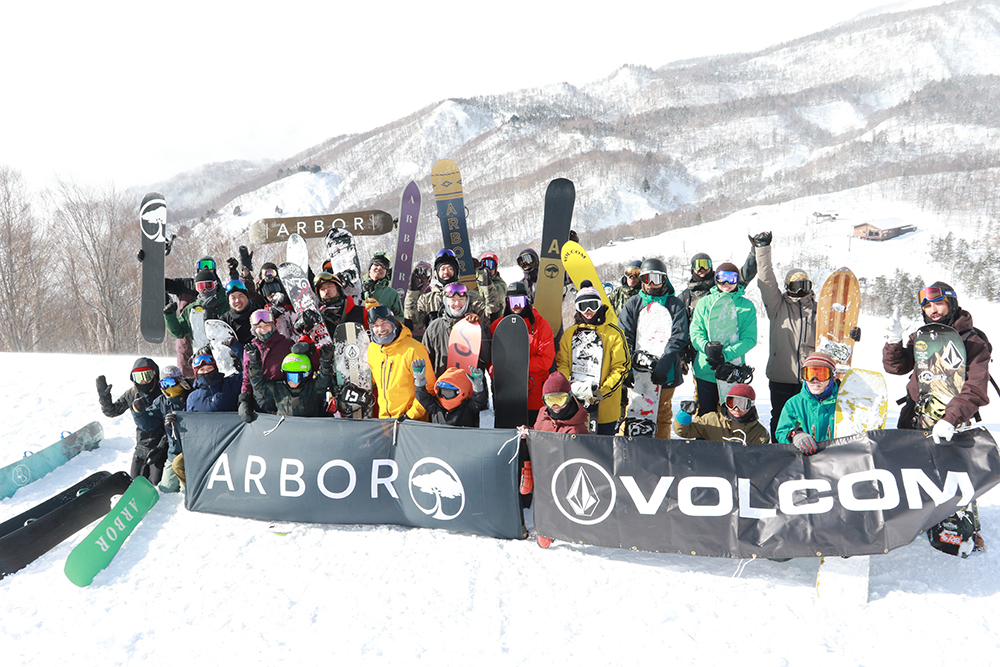 Last year, the riding event "Ride With GUCH" was held at Hakuba Happoone Ski Resort with the aim of skiing with Japanese fans.Tsugaike Kogen Ski Resort was selected as the event venue.Report on the day of enjoying riding with Mellow with about 15 participants who gathered on the day.
Photo: Tomokazu Kuwano
2/8 (Friday).Bryan Iguchi has arrived at the Hakuba Tsugaike Kogen Ski Resort.The purpose is to participate in "Ride With GUCH".Gucci, who seemed to like Hakuba for the first time last year and was looking forward to coming to Japan this time.This year, his family (wife and two sons) came to Japan with him and participated in the event.Gucci always has a calm atmosphere and an impressive smile, but this time it was a precious day where you can see a gentle face not only as a rider but also as a father because he is with his family.
Participants also aggravated the appearance and greetings of Mr. Gucci at the opening ceremony, and moved to the mountaintop with that atmosphere.After taking a commemorative photo, riding started.The weather on this day was sunny at the beginning.The best view overlooking the sea of ​​clouds.The slopes were a little windy and a little hard-packed, but the participants and the Brian family didn't have to worry about it, and they skated in a harmonious atmosphere.Gucci slides on a comfortable line while keeping the speed that everyone can keep up with in a wide open burn.Participants also chase from behind so as not to overlook Gucci's slip.After skiing several of the same course, head to Parkburn.Gucci is also mixed in the line waiting for the kicker, picking up the terrain on the side, and the sense of distance with the participants is close.And I was able to see Gucci's old tweak while flowing through the park!Impressed !!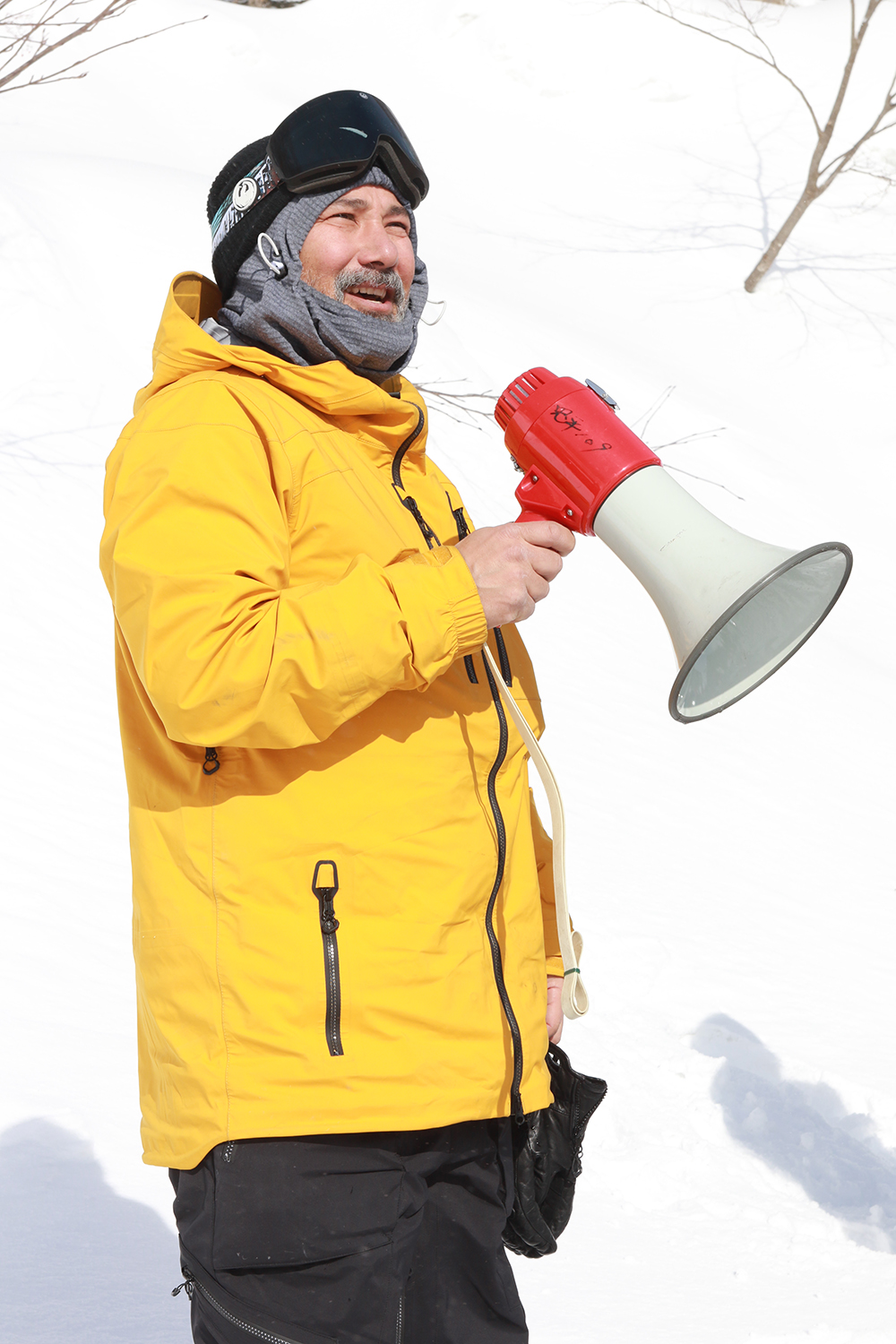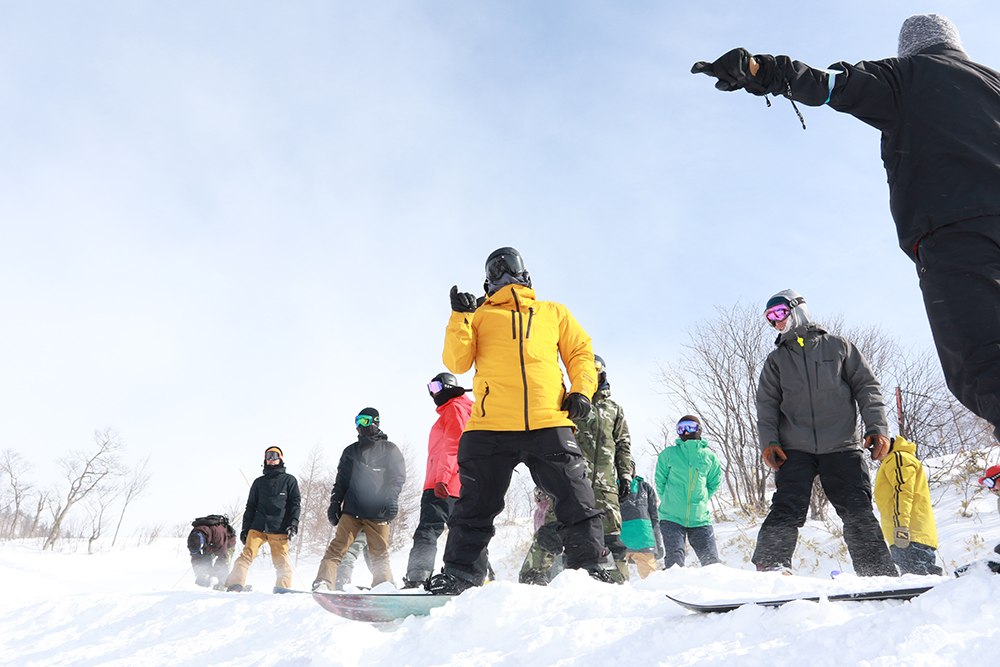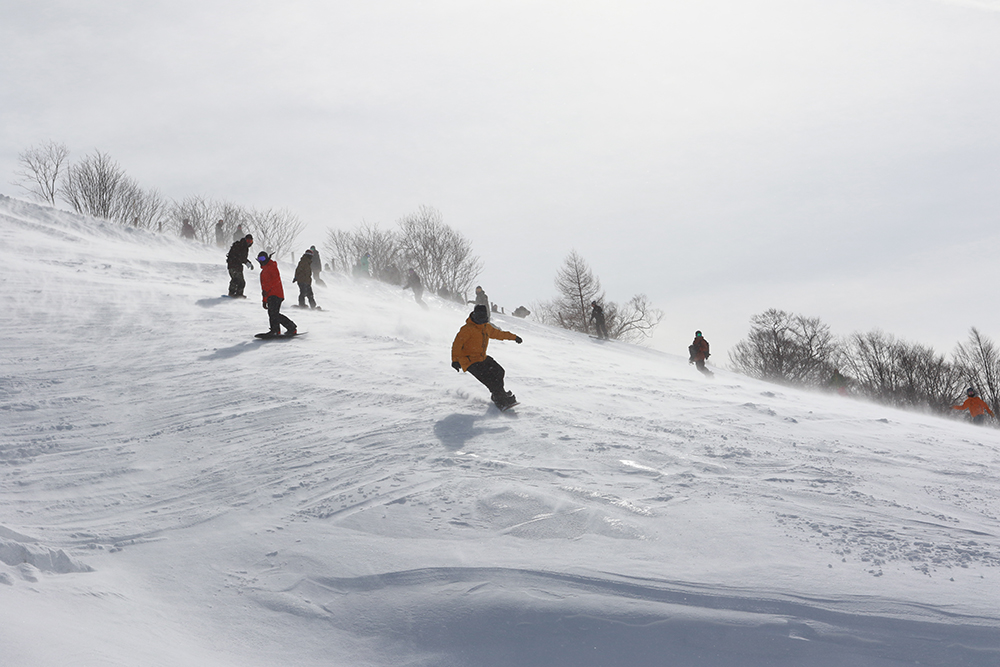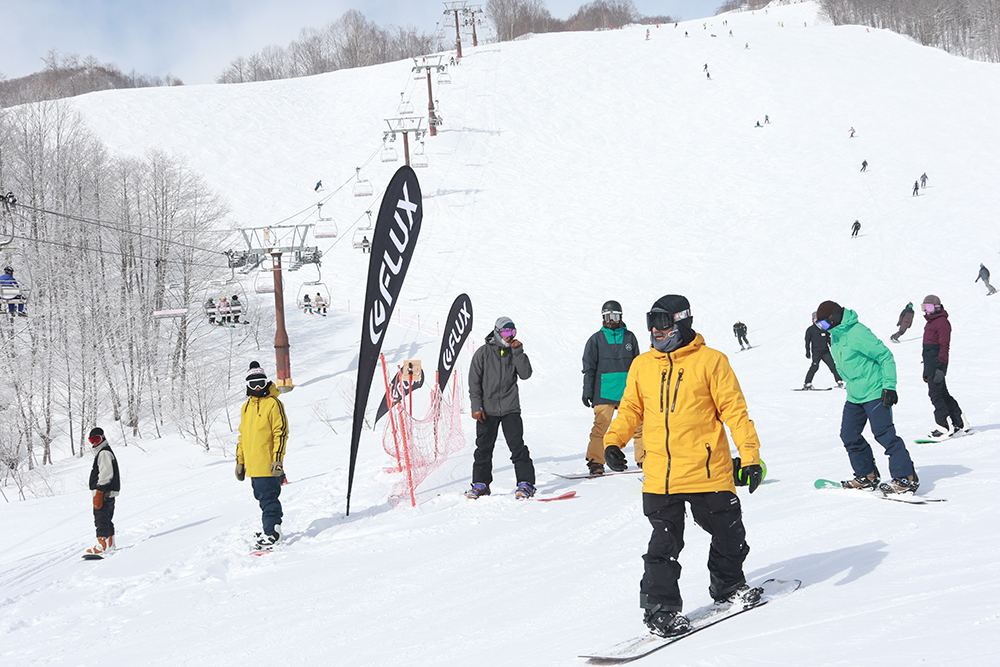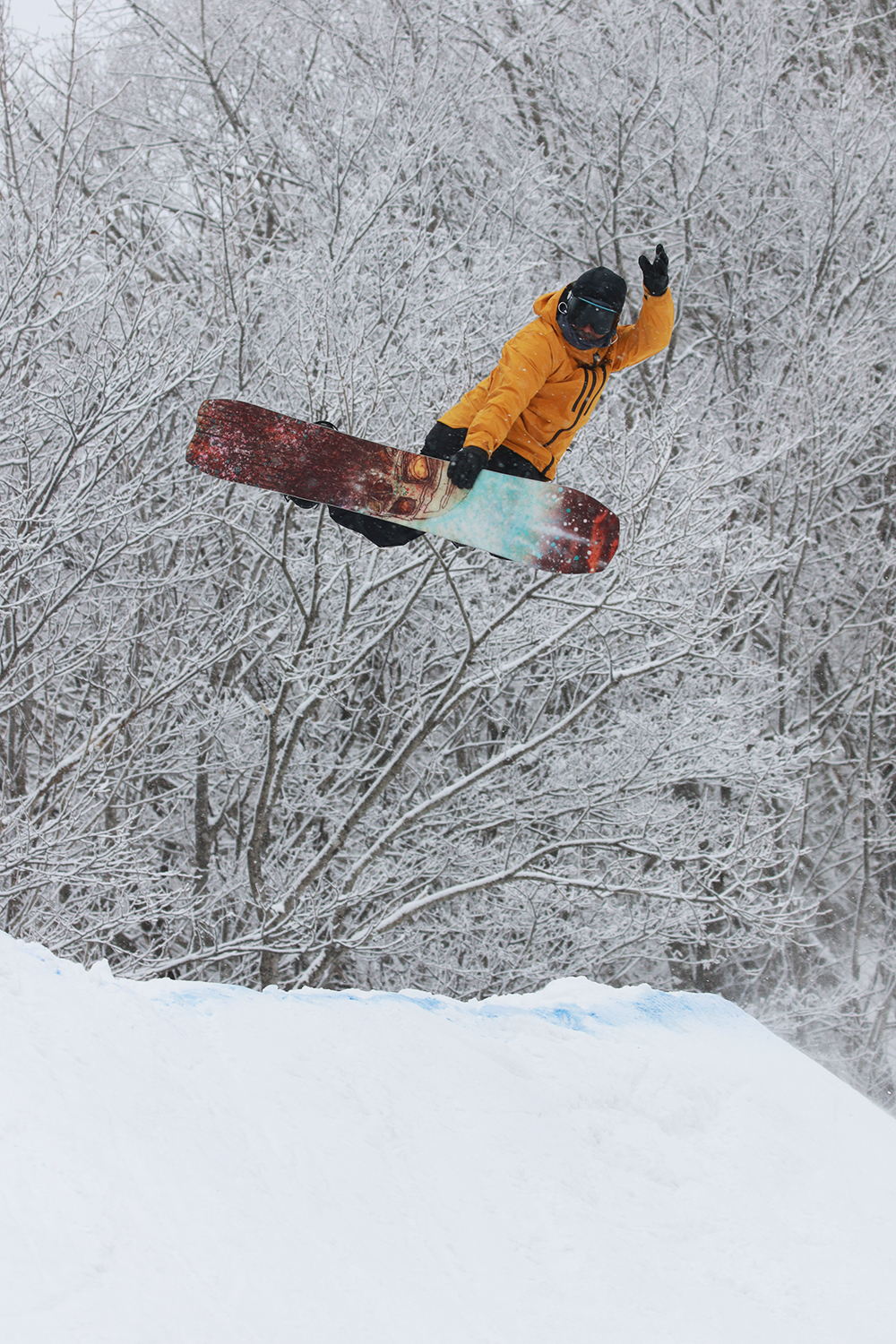 During the event, there was a scene where he was concerned about his two sons, and the adults around him smiled and watched over him.Of course, I could see that he was paying attention to the fans and thinking about whether everyone was having fun, and I felt the goodness of his personality even more.When I talked to the participants who were with me on the way, it seemed that I was biting the joy and preciousness of slipping with Gucci.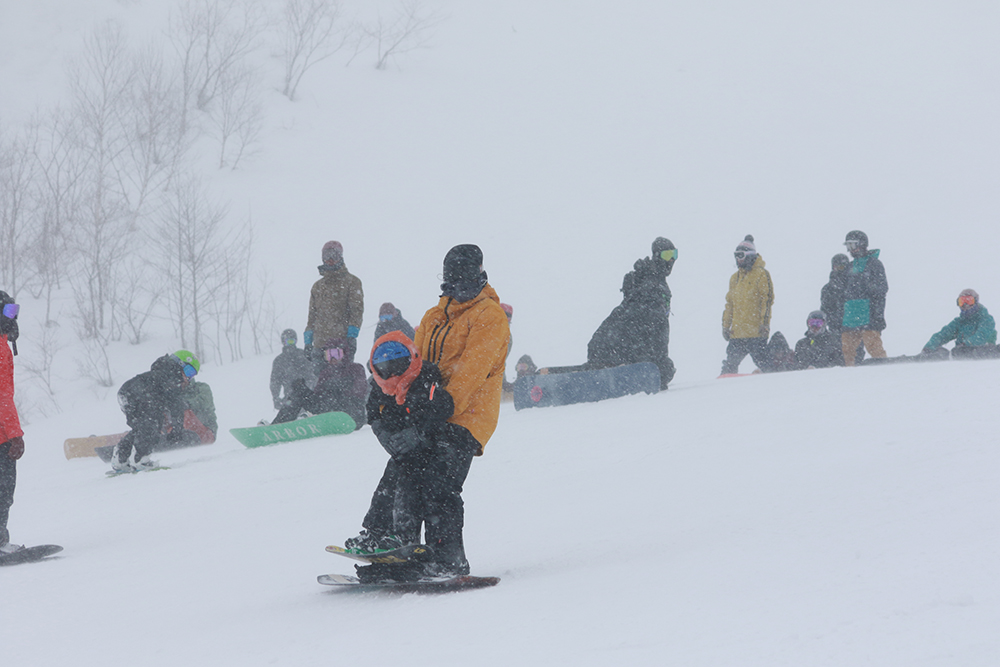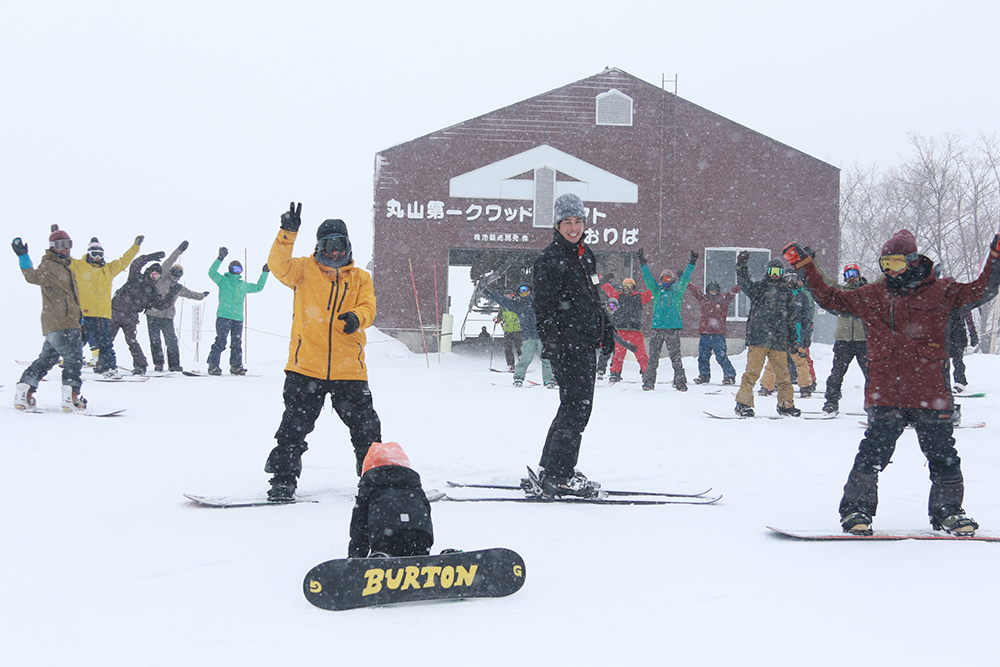 After riding, autograph session and photo shoot time.There was a dedicated venue in the restaurant, but before I moved to the venue, I started taking pictures while holding a board on the snow.When you move to the venue, Bryan Iguchi's original T-shirt, which is a privilege to participate in the event, will be distributed and the autograph session will start.
He carefully signs each person and sometimes draws illustrations.Slowly exchange words and take a commemorative photo.This is also an irresistible time for fans. Some strong men bring VOLCOMO stone cushions and DVDs, and Gucci, who saw them, is happy to sign.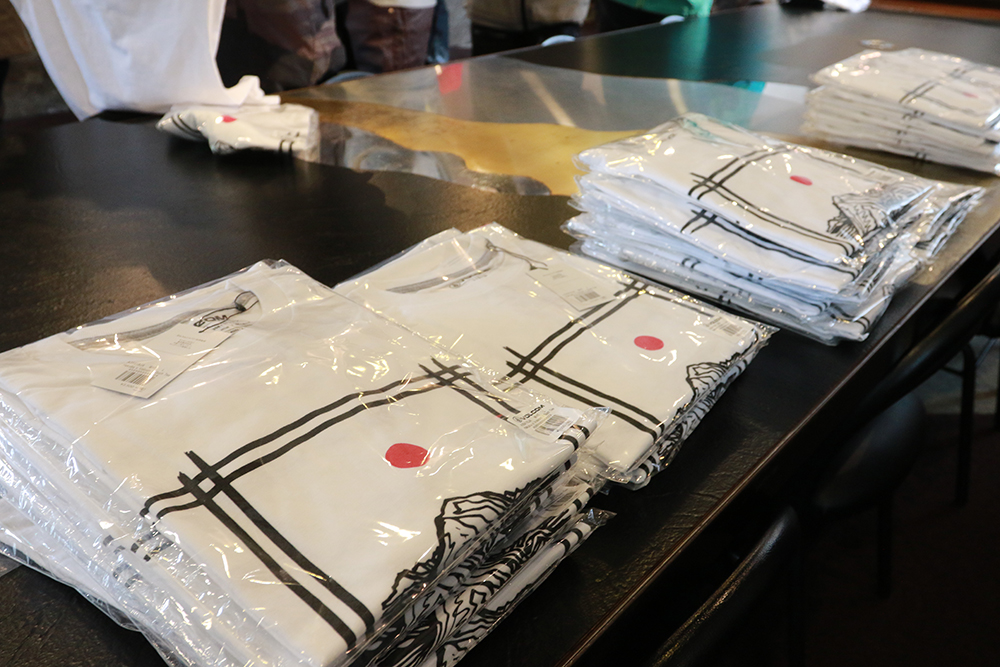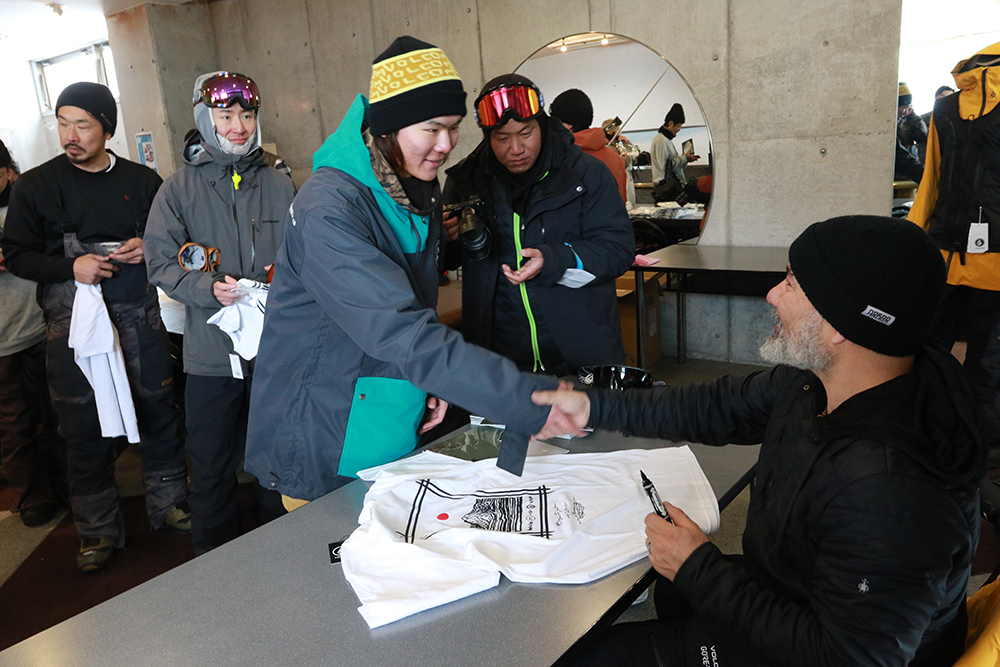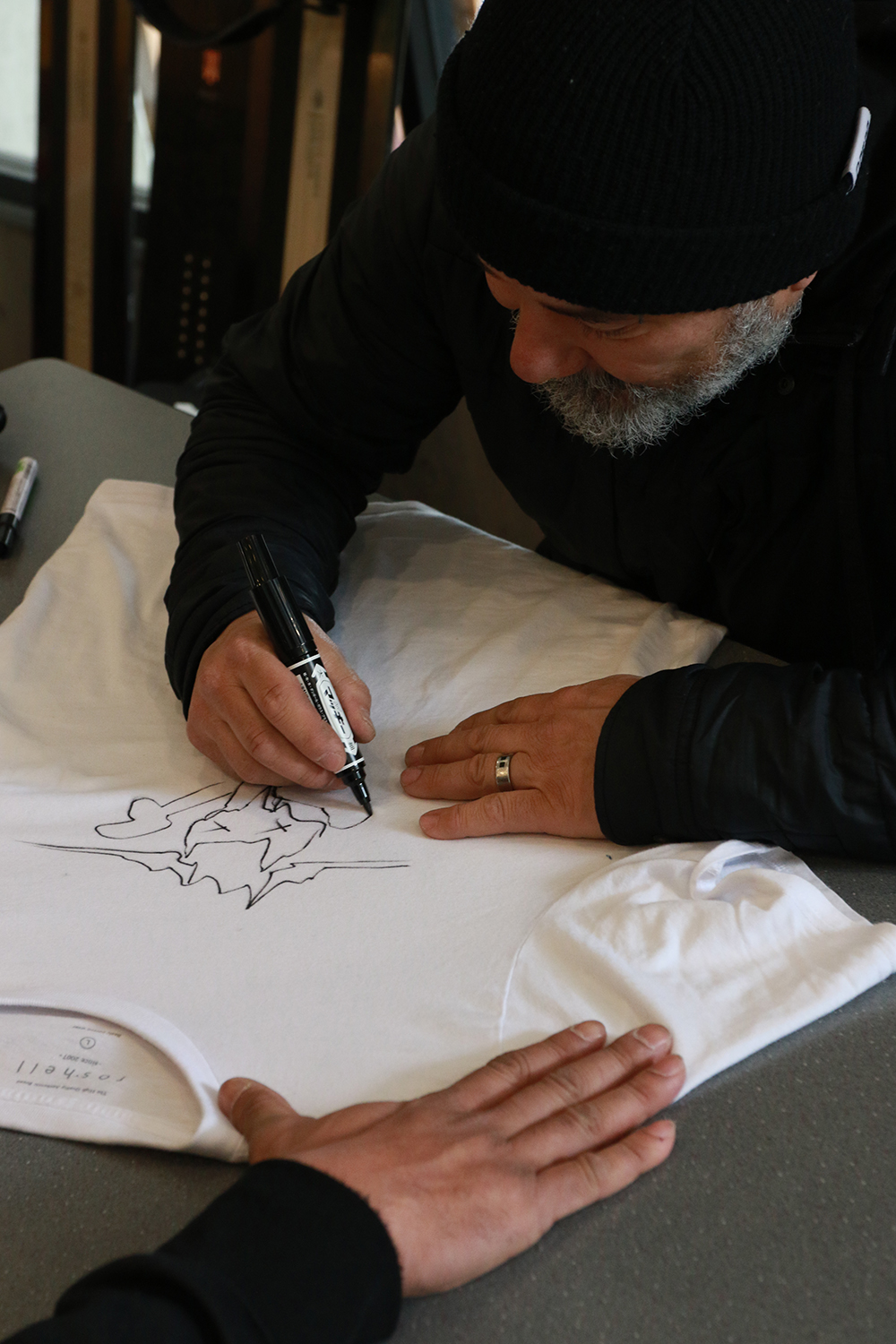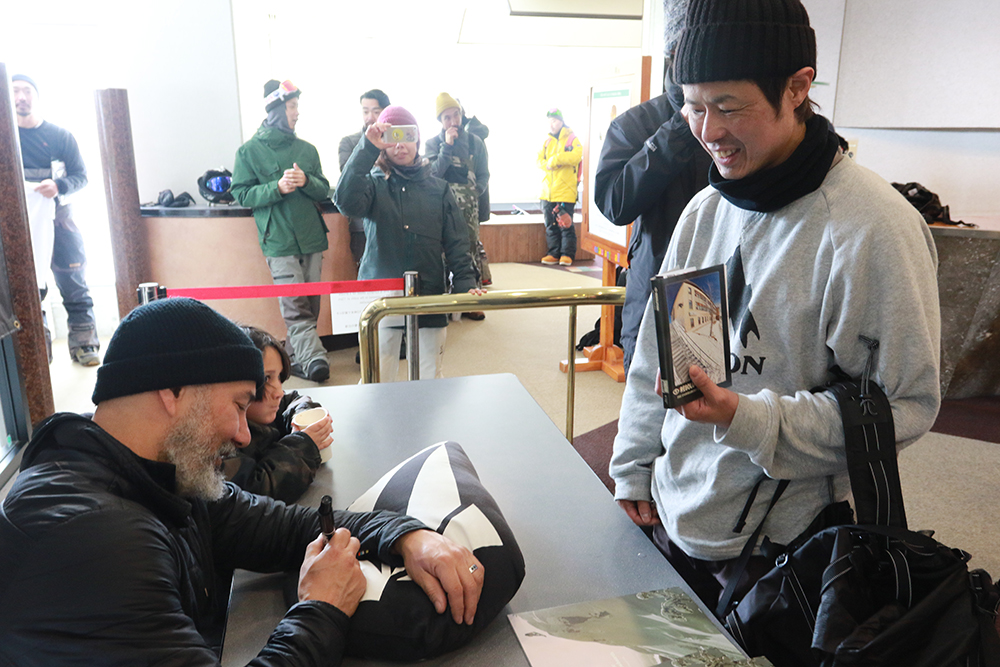 Gucci, who smiles all the time and enjoys interacting with the fans, seems to be very satisfied with the fans.I want to do it again next term!It seems that there are voices saying, so if it is held, please join us!
Finally, I received a comment from Mr. Gucci.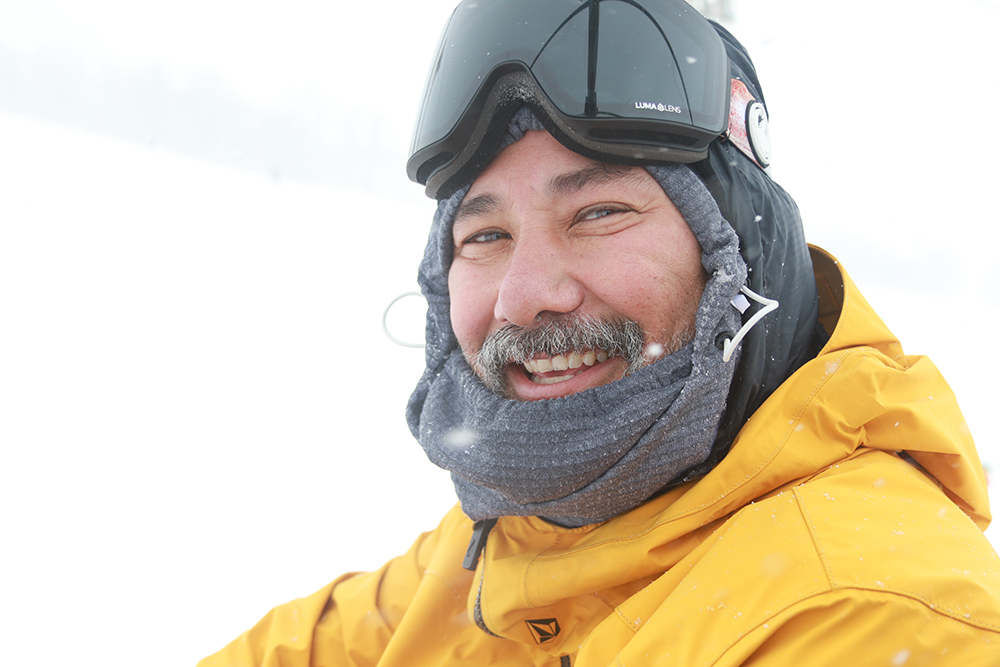 Q_ How was your event today?
It was a very good day.Meet a lot of people and slip.This time I was with my family, but I was very impressed by the patient appearance of the children.It was a special day.Thank You.
Q_ Please tell me about your family
The eldest son, Milo, is 9 years old, and the second son, Silas, is 6 years old.They came to Japan for the first time.My wife, Lily, has been to Japan long ago, and this is her second time.It's been a while since Japan.
Q_ How do you plan to spend your time in Japan after the event?
The kids have to go to school, so I'm planning to go home after a few days.I want to enjoy spending time with my family while I'm in Japan.I want to enjoy sightseeing in Tokyo and eating Japanese food.
Please watch the video of the event!