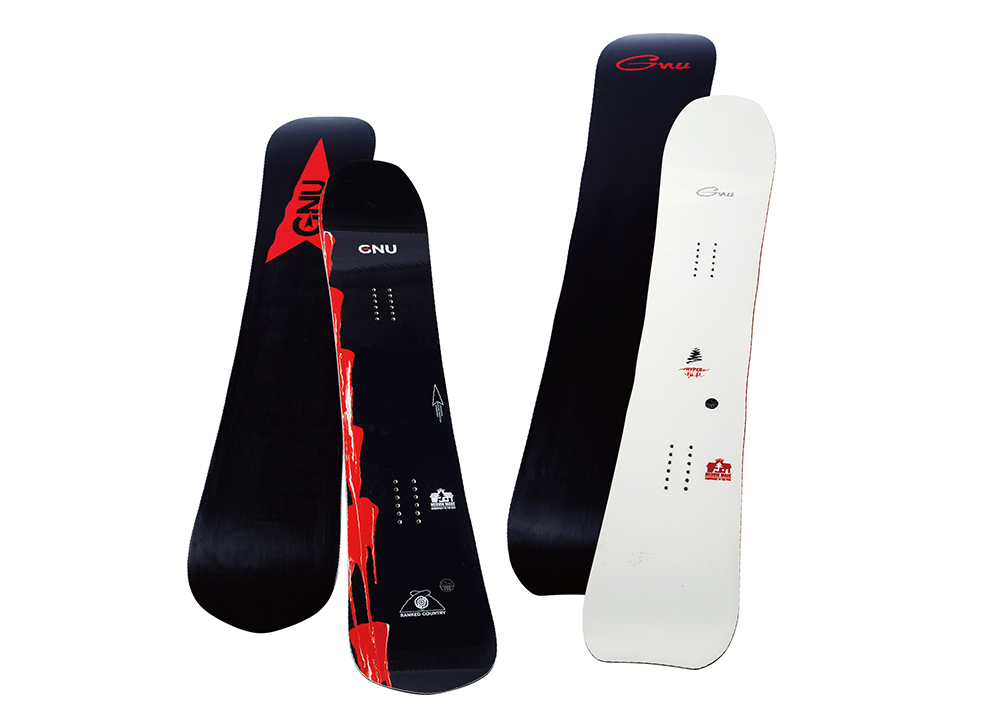 GNU
▲BANKED COUNTRY (left)
SIZE: 151, 155, 159, 162 / 160W
PRICE: ¥ 85,800
▲HYPER (right)
SIZE: 154, 157, 160 / 159W
PRICE: ¥ 90,200
---
Marvin, located in Seattle, Washington, USA, has produced many popular snowboard brands since the 1980s and has had a great influence on the world snowboarding scene.Among those brands, the first brand to start is GNU.Products that are completed by introducing the latest technology and high-quality materials, the attitude of manufacturing with original ideas, which is different from the snowboard makers until then.Furthermore, the feature of GNU is that it has many charms for enjoying snowboarding, such as art drawn by professional riders themselves and collaborations with famous artists, which is not just a tool for gliding.
Originally, GNU has a strong image as a freestyle brand, but recently, many people may be interested in free riding boards.Introducing a wealth of experience and technical skills accumulated so far, this season also grew up in the BANKED COUNTRY, Jackson Hole, designed by legend rider Temple Cummins and his son Cannon Cummins parent and child, and simple and simple. New free riding models such as HYPER, a signature model of Blake Paul, a talented rider with an elegance riding style.
"BANKED COUNTRY" is the ultimate all-mountain stick for enjoying the finest powder snow.It has a mildly tapered shape that makes use of the thick nose that can obtain sufficient buoyancy, and emphasizes flotation. Adopting C3 camber, it achieves both edge control and ensuring flotation on stable turns.In addition, it is equipped with a newly developed progressive magnetic traction.GNU's unique wavy edge shape is devised so that it enters strongly toward the tail, and the latter half of the edge functions more firmly in free riding at high speed, improving control performance at the time of turn.It also has a repulsive force that can firmly cut carving turns at high speeds.
On the other hand, "HYPER" is a shape that can be adapted to freestyle movements such as jumping on natural terrain and adding style while enjoying powder cruising.A C2-X shape is used to enable smooth board control according to changes in the terrain of snowy mountains.Although the center part is a rocker, there are cambers at both feet, so even in situations where a quick turn is required, you can firmly grasp the snow surface and control the board accurately.The tapered shape and wide nose make the board stand out in the powder and use the side curves of the board to the tail end for a pleasing turn.
The two new boards in the lineup have both shapes that are irresistible to free riding enthusiasts. "Do you want to focus on powder and carving? Do you want to focus on terrain play?" Which one you choose depends on the style you are aiming for.I want you to thoroughly pursue the deep charm of free riding.
---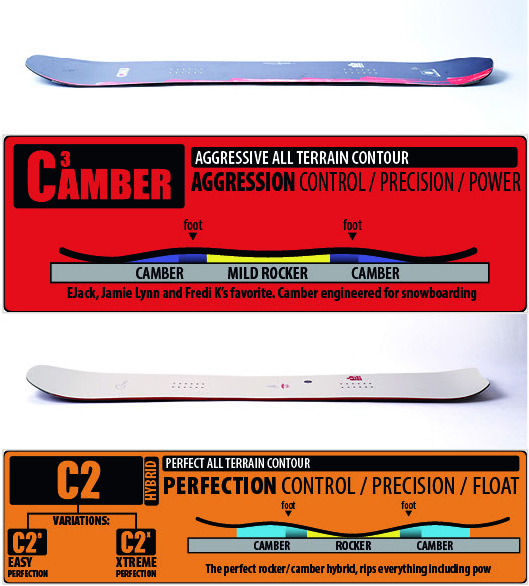 BANKED COUNTRY with top / C3 camber.The characteristics of the camber area are stronger, and emphasis is placed on the stability of high-speed riding.
HYPER with lower / C2-X.A locker in the center that allows free movement while pulling out the flotation.The camber part at your feet brings stability to the turn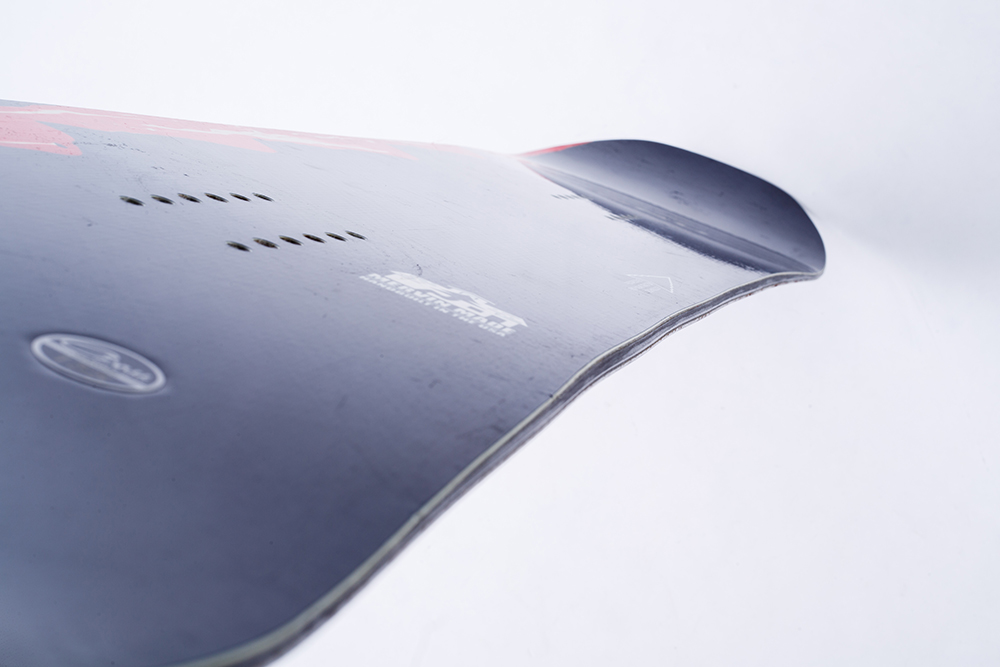 Progressive magnetic traction newly installed in BANKED COUNTRY where the wavy edge shape becomes stronger toward the tail part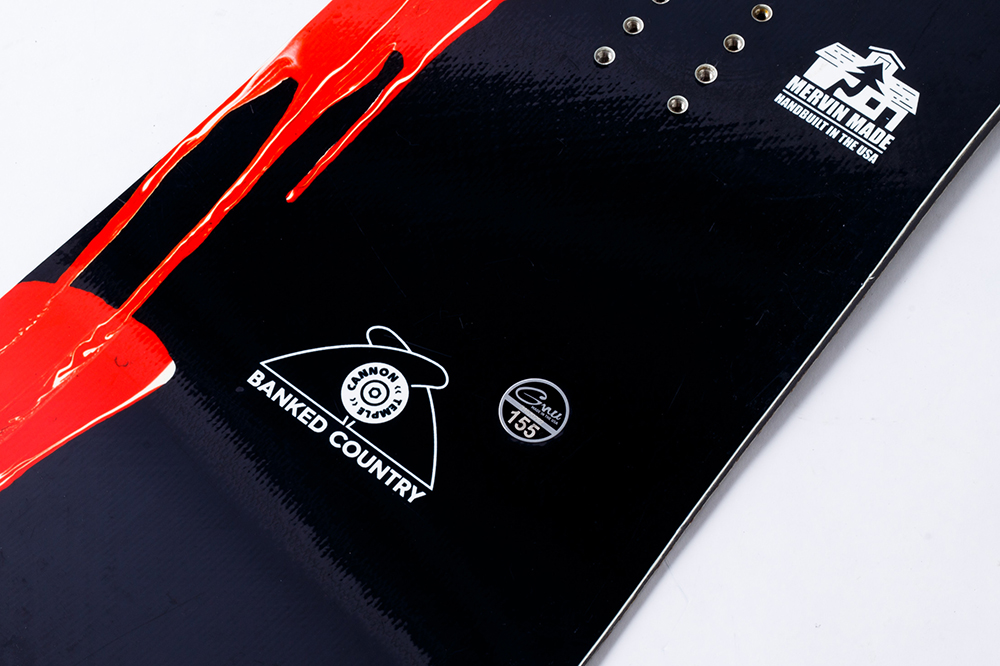 The long-awaited new model of GNU designed by Temple Cummins and his son Canon, who have visited Japan many times and have a wealth of riding experience in the snowy mountains of Japan.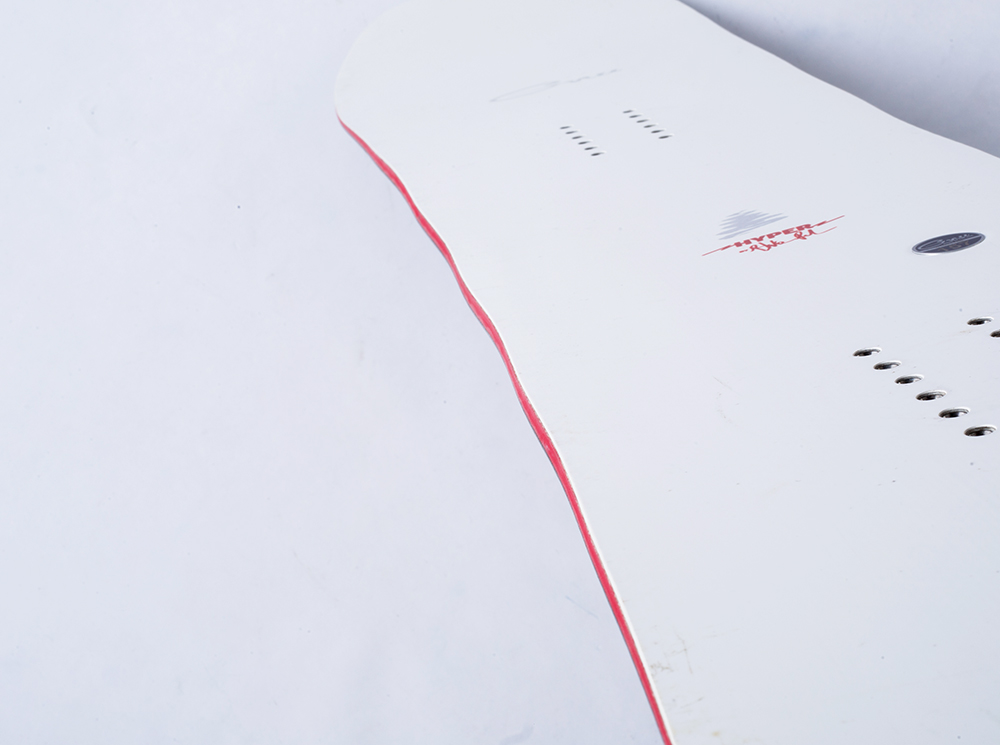 Normal type magnetic traction is used for HYPER.Stabilize edging in a well-balanced manner from low speed to high speed, and improve the sharpness of turns.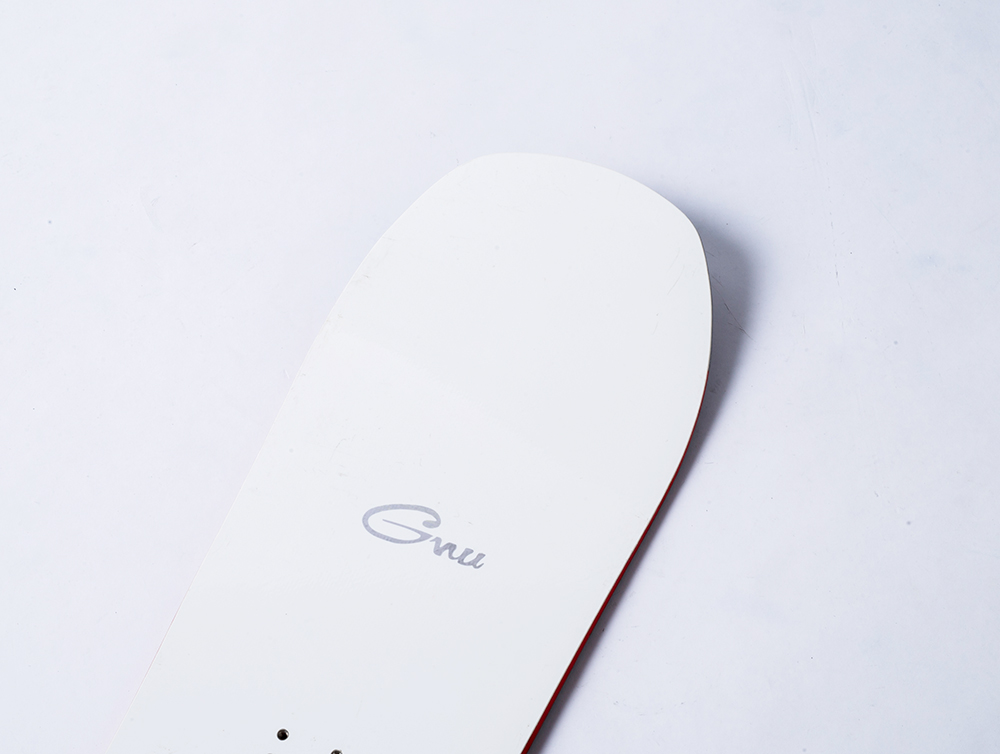 HYPER's wide nose brings out the buoyancy that allows you to run smoothly even when landing from a terrain jump.
---
Click here for information on the latest GNU lineup