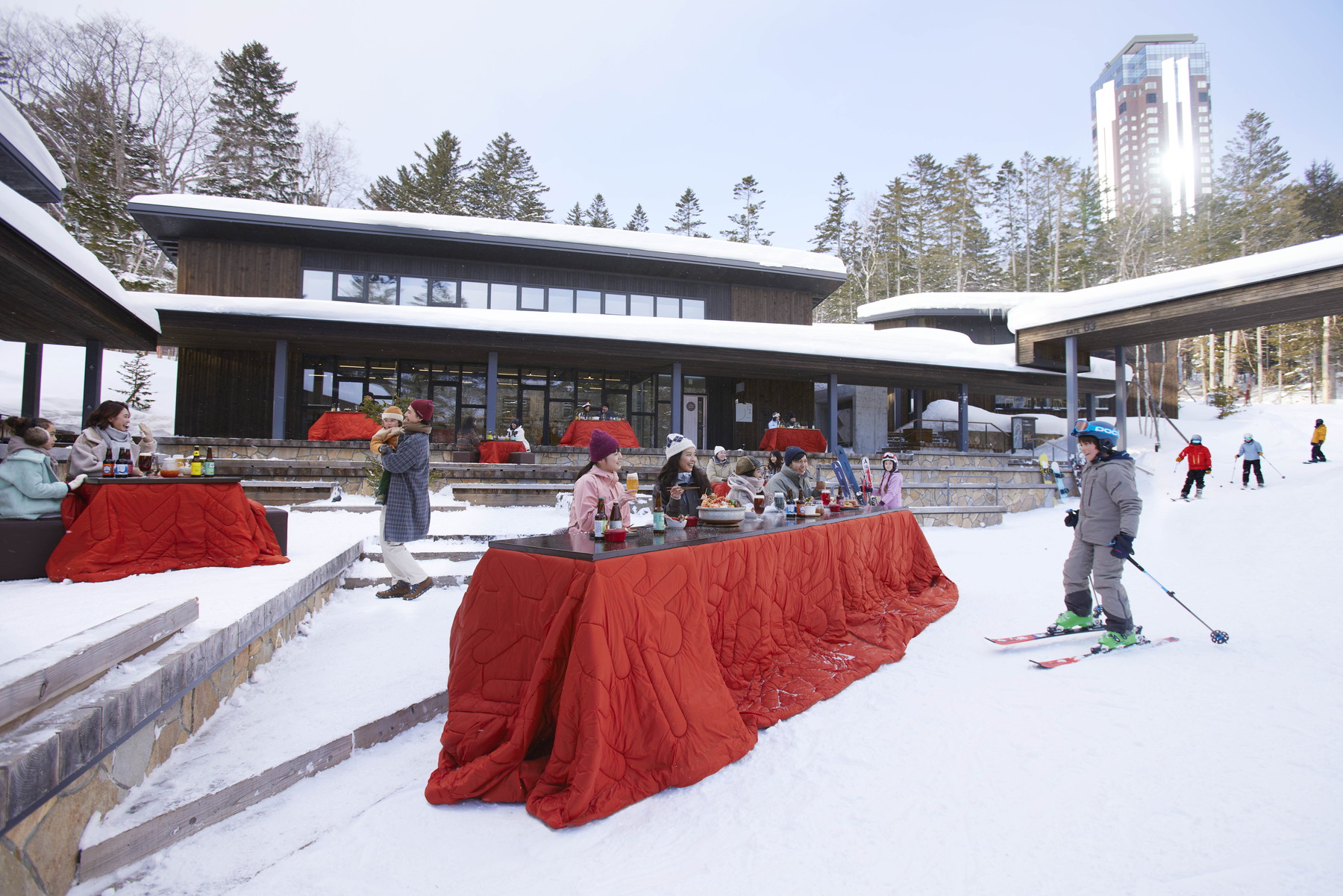 Firefly Street, located halfway up the slopes of Hoshino Resorts Tomamu, is a facility that can be easily accessed by skiing or snowboarding with a course in front of the store. Did.This is a new type of facility where you can enjoy dining and shopping while skiing or snowboarding.
Last season, the "Ski-in Ski-out Kotatsu Beer Terrace" appeared on "Firefly Street".This season, it will appear as a "ski-in ski-out kotatsu lounge" for even more generations.Adults and children alike can now enjoy the tastes of Hokkaido and a special winter experience at Tomamu.

Set up a kotatsu to keep warm on the slopes! You can even wear snow boots! 

POWERUP
Some people may think, "It's hard to take off your boots under a kotatsu, even if you can stop by while you're skating!"The kotatsu in the kotatsu lounge is taller than usual, so you can enter with your ski boots or snowboard boots on.This season, the 3-meter long counter kotatsu of his Le is also joining the ranks.Of course, you can also access from Tomamu The Tower and RISONARE Tomamu, so you can experience the kotatsu even if you aren't skiing!There is a ski rack nearby, so you can go skiing right after your meal.
Enjoy oden with kombu dashi stock unique to Hokkaido!

NEW
Offering oden made with kombu dashi stock that is unique to Hokkaido [New] You can enjoy oden that is unique to Hokkaido while staying warm under a kotatsu.Hokkaido oden is characterized by ingredients such as seafood and mountain vegetables and kombu dashi.A wide variety of "Special Oden Nabe" that uses plenty of gorgeous seafood such as crabs and shrimps and wild vegetables such as Japanese butterbur and bamboo shoots is now available.The special oden nabe is served with salmon roe, crab miso, mountain wasabi, and yuzu miso as condiments.It's a generous size, so it's recommended to eat in a group of 3-4 people.
In addition, there are 1 types of oden skewers that you can enjoy from one skewer, so you can easily enjoy it.Enjoying hot oden while warming yourself under a kotatsu outdoors in below-freezing temperatures is exceptional.
Introduction of oden skewers
・Shrimp skewer (shrimp x muffler (*)) ・Squid skewer (squid rice) ・Cod skewer (cod x radish x corn)
・Scallop skewer (scallop x Japanese butterbur x tomato x quail egg) * Rectangular satsuma-age.The name comes from the cold weather muffler.
・Whelk skewer (whelk x tomato) ・Octopus skewer (octopus x bamboo shoot) ・Salmon skewer (salmon x sweet potato)
10 kinds of Hokkaido craft beer are lined up
The best part of the kotatsu lounge is enjoying ice-cold beer under the cold winter sky!There are 10 types of beer prepared so that you can fully enjoy craft beer made in various parts of Hokkaido.
Hot drinks are also recommended at noon.For hot drinks, we offer kelp tea, white birch tea, and corn tea that go well with oden, which are unique to Hokkaido.Among them, you can enjoy the aroma and flavor of kombucha even more by tasting it with the oden kombu dashi.There are 10 kinds of craft beer produced in various parts of Hokkaido available so that you can choose according to your taste.Another feature of this lounge is that you can enjoy different drinks according to the time of day and situation.
Beer brand
・Abashiri Beer/Drift Ice Draft ・Abashiri Beer/Sakura no Shizuku ・Asahikawa Taisetsu Beer/Furano Barley ・Takikawa Craft Beer Kobo/Sorachi Ale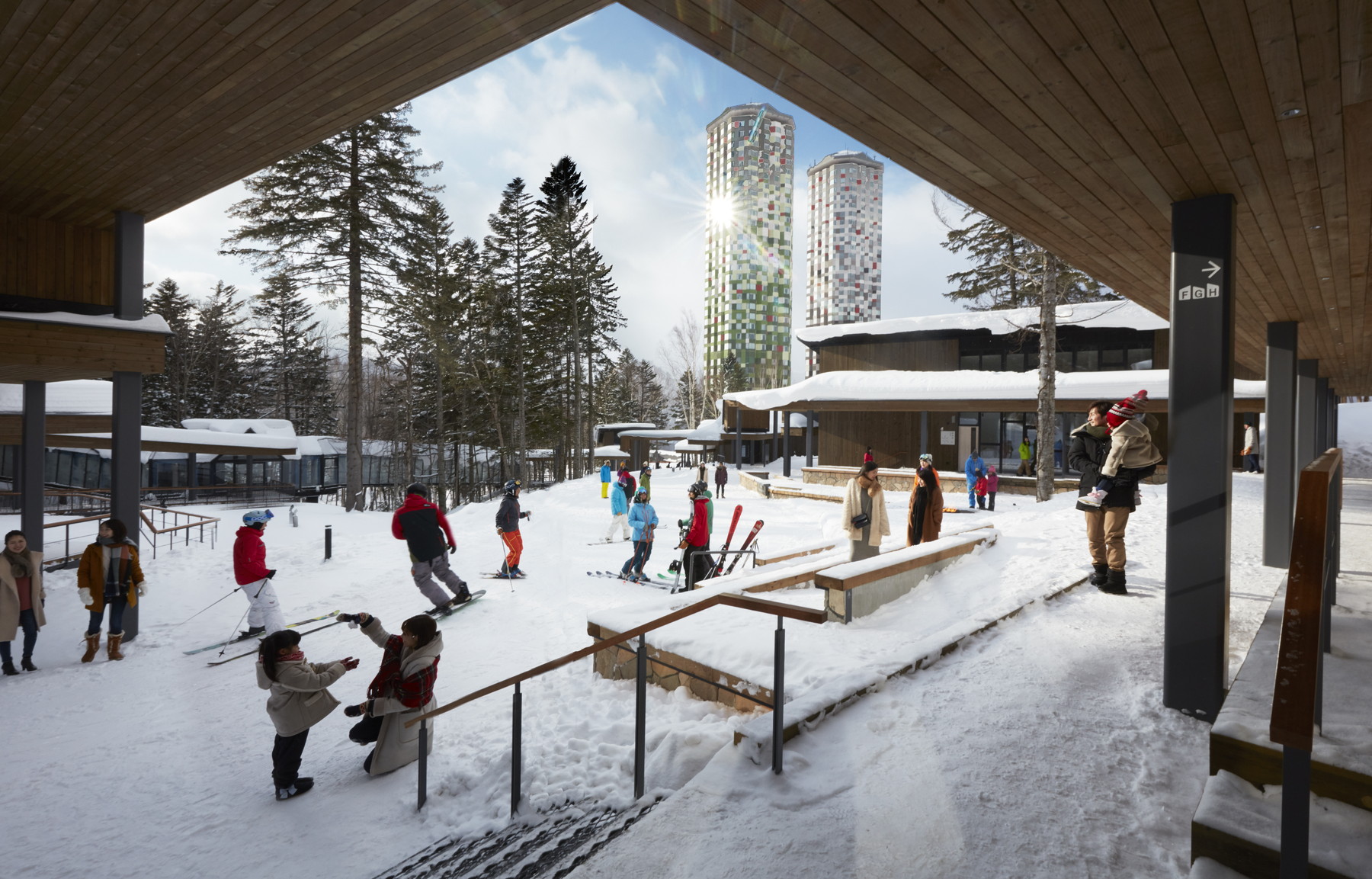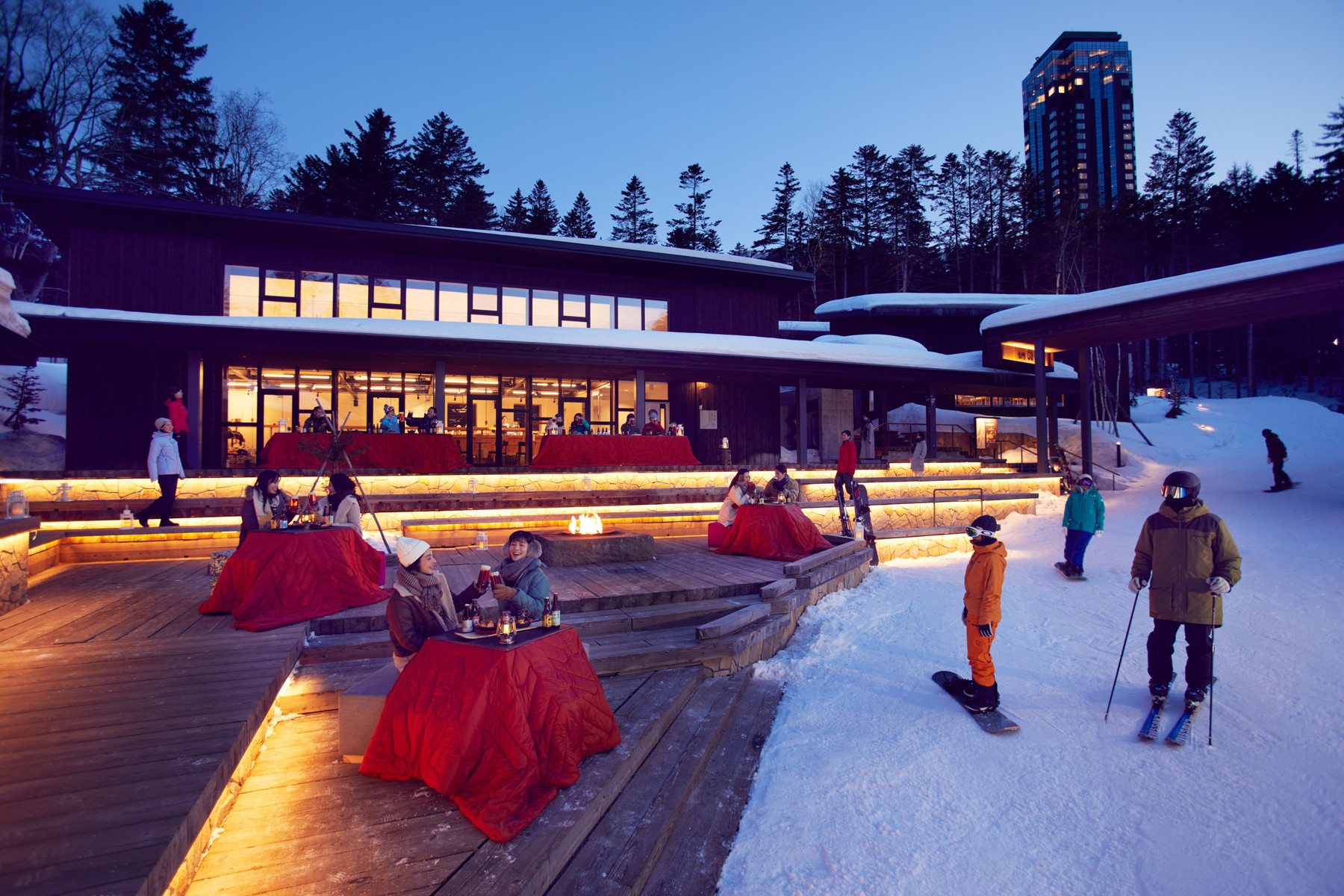 "Ski-in ski-out kotatsu lounge"
Period: December 2022, 12 to March 1, 2023
Free to use, oden skewers from 500 yen, special oden hot pot from 12,000 yen (limited quantity), hot drinks from 500 yen, beer from 700 yen (both tax included)
Time: 11: 00-21: 00 (Last order 20:00)
Location: Hoshino Resort Tomamu Firefly Street cafe & bar "Tsukino"
Target: Available for both overnight guests and day-trippers
Remarks: The contents of the offer may change depending on the purchase situation.
* Business hours may change or may not be held depending on the time and weather.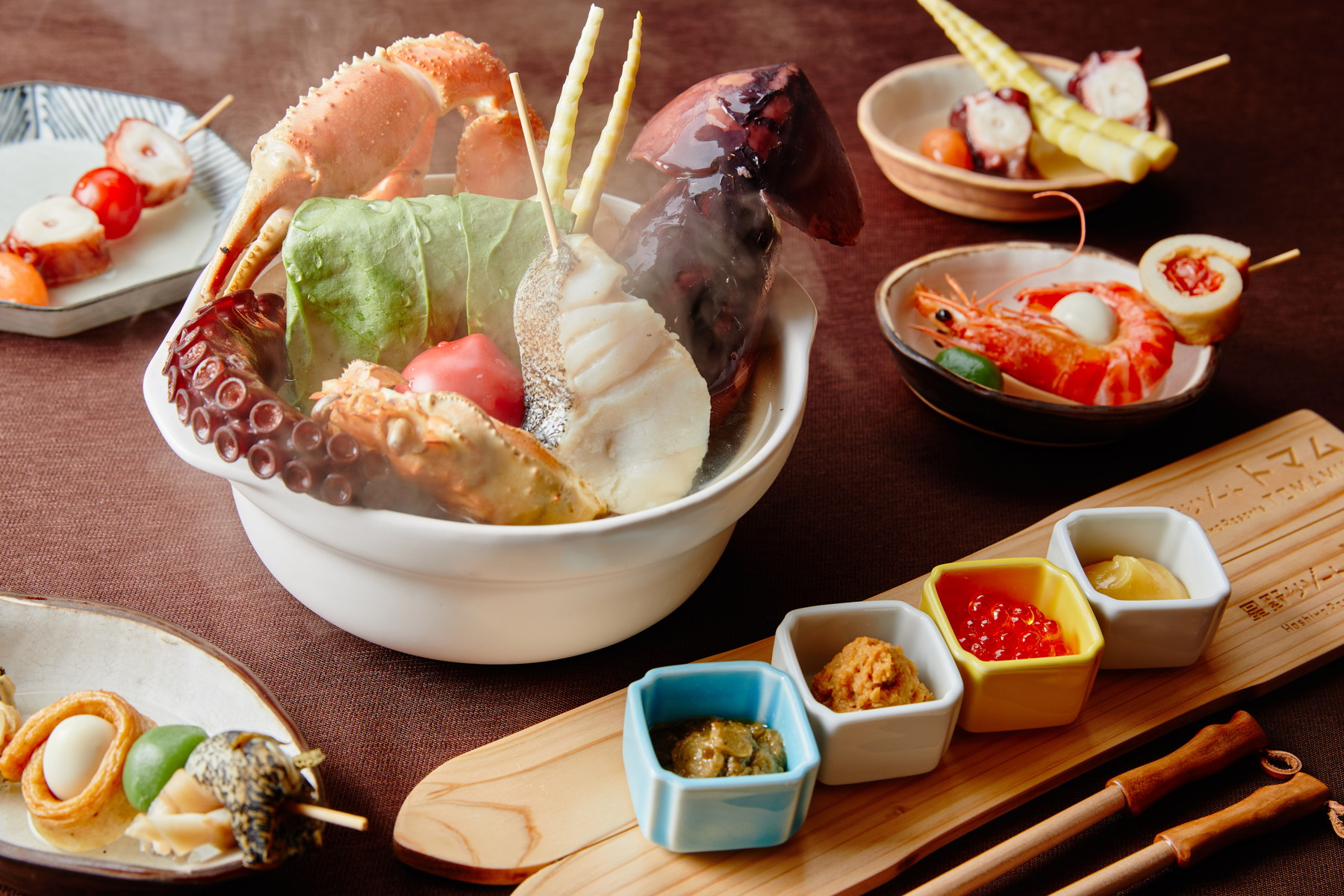 ---
<Declaration of the highest level of corona measures>
All Hoshino Resorts, including Hoshino Resorts Tomamu, are implementing thorough corona measures such as hygiene management and three-cs avoidance as part of corona measures.
>>Click here for information on measures against corona at Hoshino Resort Tomamu
Click here for the official website of Hoshino Resort Tomamu
---
Hoshino Resorts ski resort information, travel informationhereから