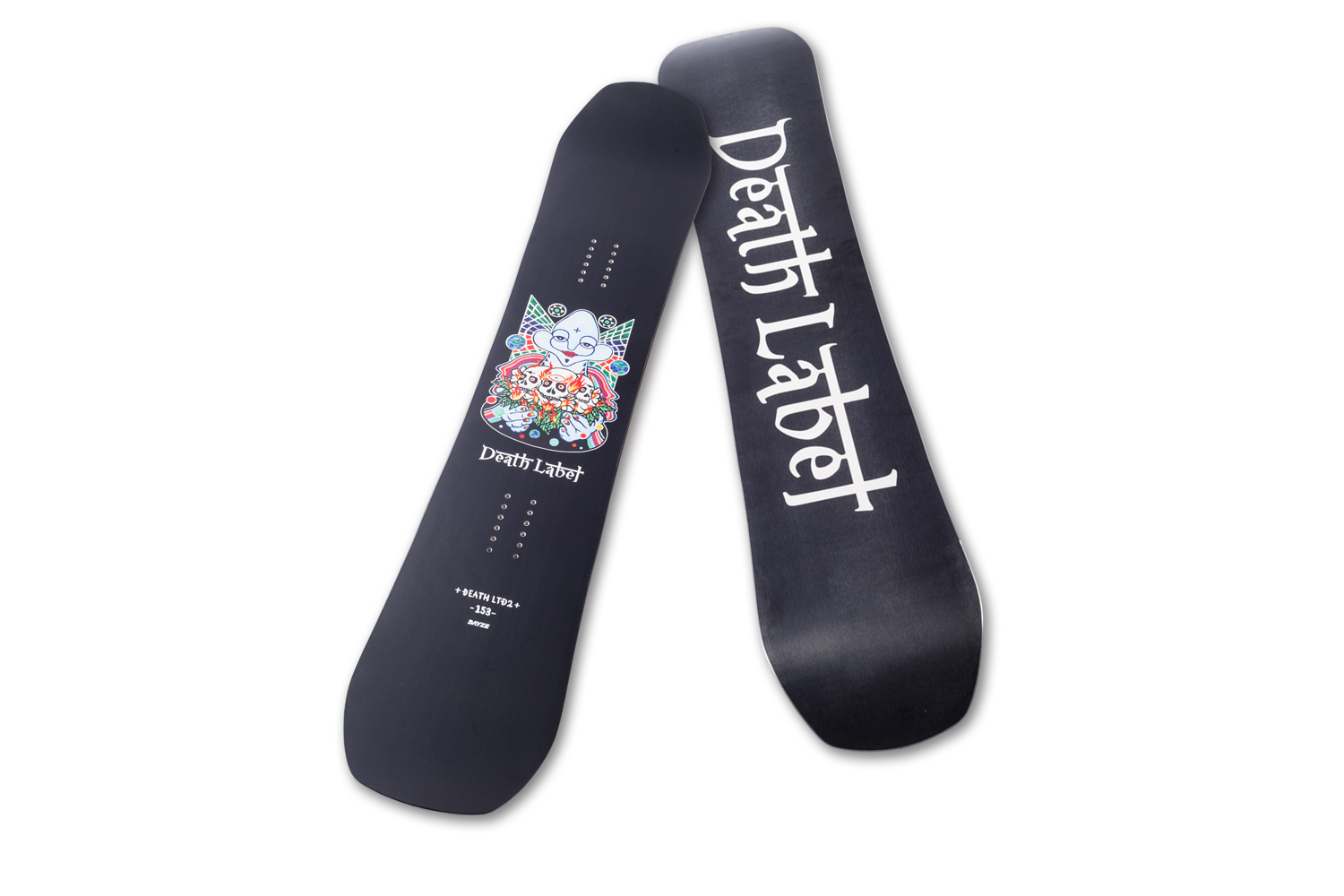 DEATH SERIES LTD2 × DAYZEE
SIZE: 148, 151, 153
PRICE: ¥ 86,900
---
The DEATH LABEL has become a hot topic for its novel and exciting design and original outline, attracting even expert-level riders who pursue the true joy of snowboarding.It is precisely because creators who love snowboarding so much have put their hearts into their creations that they are particular about what they do, and that is why they have an attractive line-up every year.
This "DEATH SERIES LTD2" is a model that can be said to have put all the charm of DEATH LABEL into action.Equipped with a unique core that is extremely lightweight and soft with the addition of bamboo, which has excellent resilience, and allows you to feel sufficient resilience.It's a mid flex that's easy to handle, yet very responsive to tricks.The center part uses a unique 3D LABEL BOX.The 3D shaped core between the legs makes it easier to twist your feet and you can easily enjoy torsion control.The base adopts a hybrid camber DEATH WING 2 with a twin tip + camber shape, and has stability that allows you to cut turns firmly while securing flex.In addition, the sole uses IS7200, which is a high-density fine particle material that excels in high-speed gliding performance and durability, so you can run well regardless of the conditions.
The DEATH SERIES LTD2 is a versatile board that can be adapted to all kinds of riding, from tricky movements such as jibs and glides, jumps in the park, and carving on the slopes, and is easy to handle that can be enjoyed by beginners to experts. While another model called "DEATH SERIES" is a slightly harder board that brings out stronger repulsion such as jumps and half pipes, the feature of DEATH SERIES LTD2 is that ease of handling is given priority.
In addition, the deck is decorated with attractive art in collaboration with DAYZE. DEATH SERIES LTD2 is a board graphic model that attracts a lot of attention every year, and some fans collect it every year.DAYZE's unique art is drawn on the black base deck with beautiful coloring this season, and it will definitely be a board that attracts attention on the slopes.
The DEATH LABEL brand has many unique boards that pursue their own ride quality, but this DEATH SERIES LTD2 is a board that is easy to ride and was created with the concept that anyone can enjoy snowboarding at full throttle.The DEATH SERIES LTD2 is definitely recommended for those who want a board that can be easily handled, ridden well, and has a wide range of fun, but does not want to ride a board with a simple design.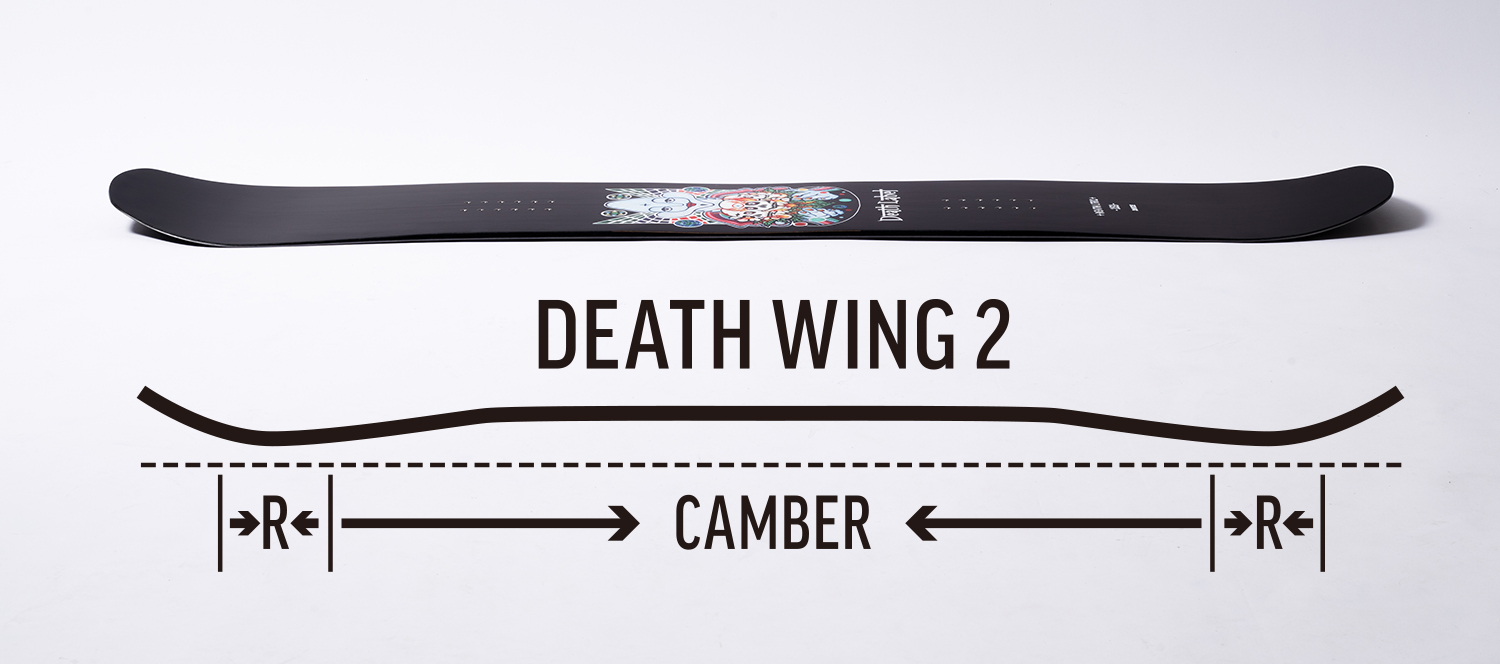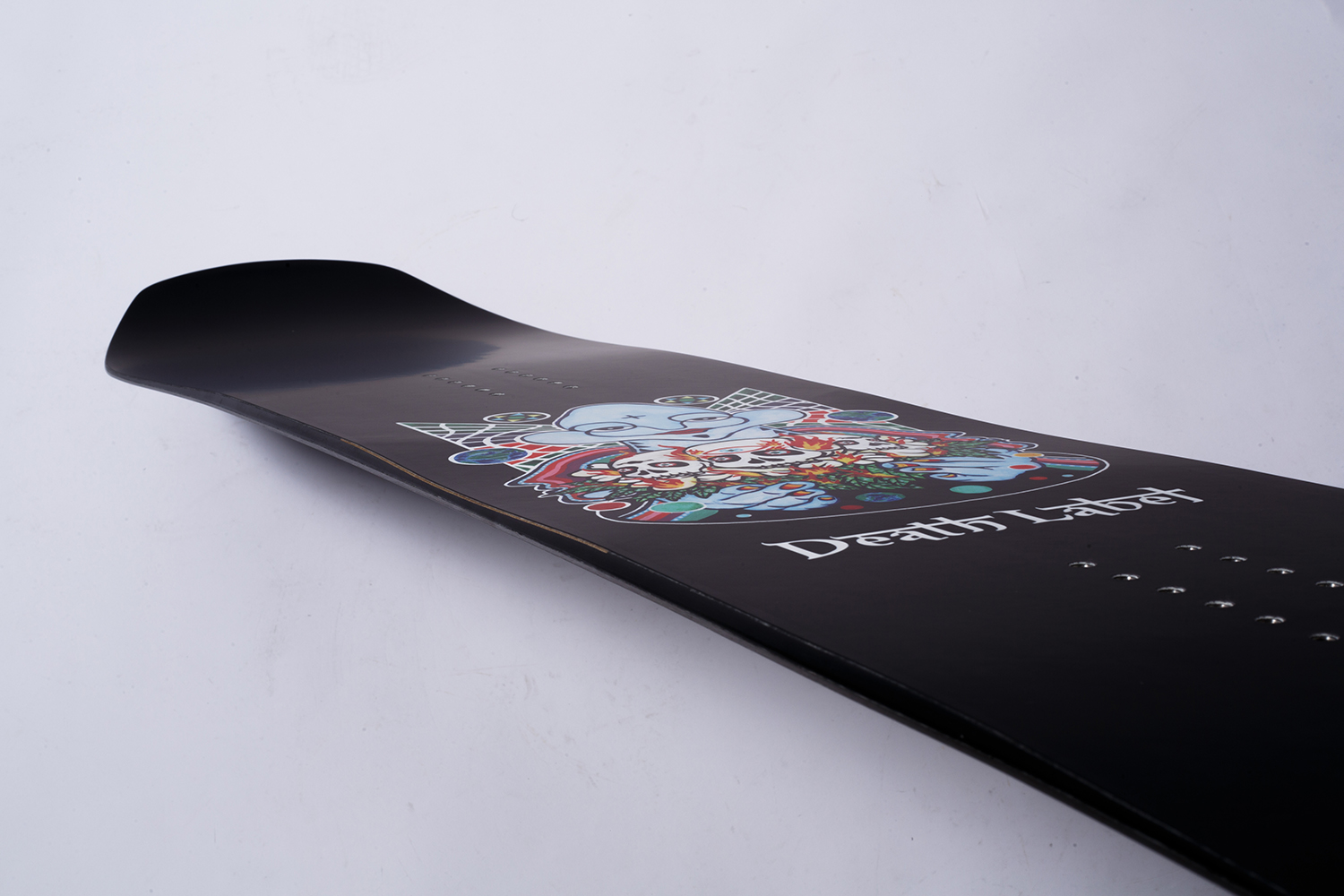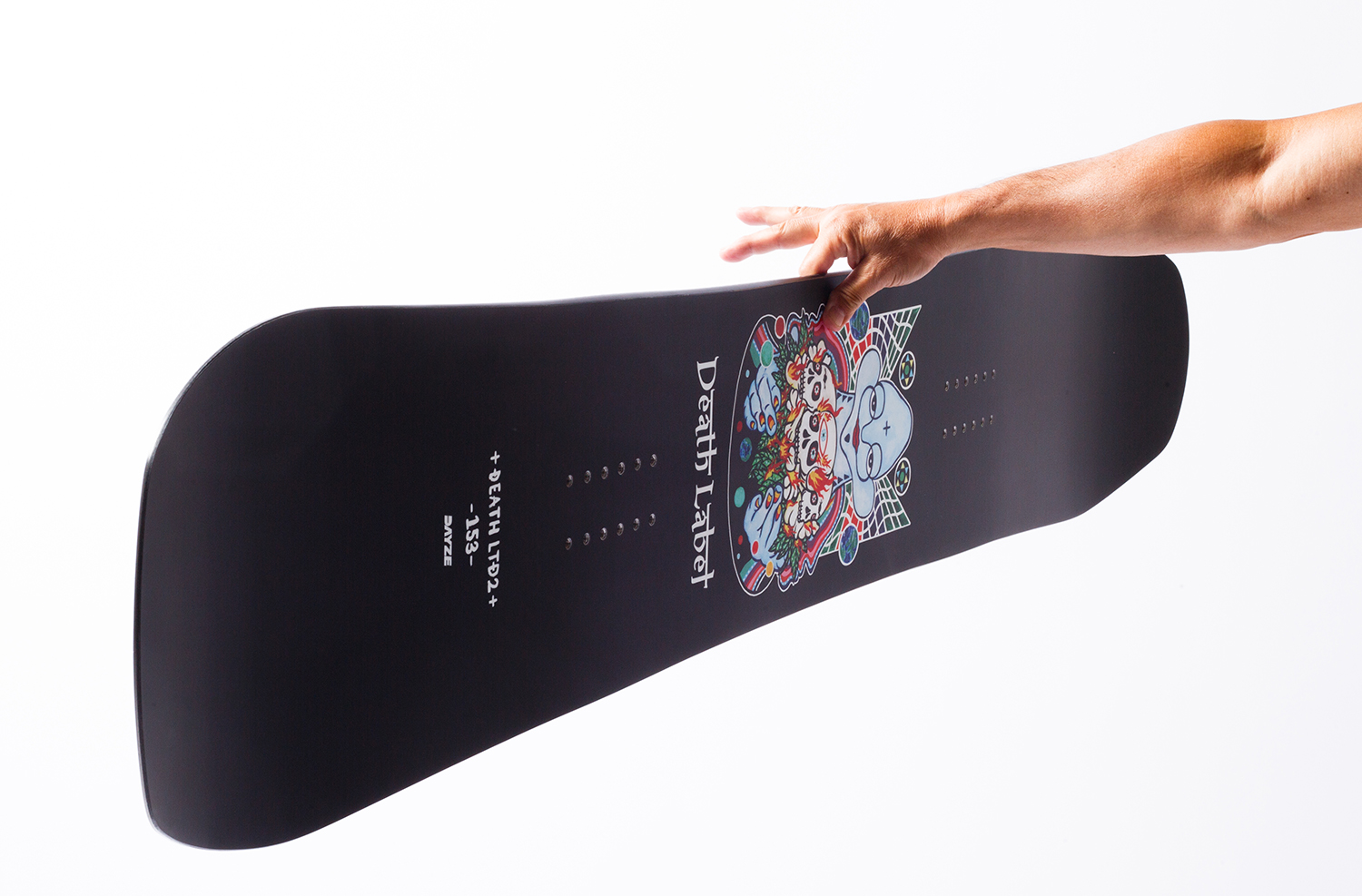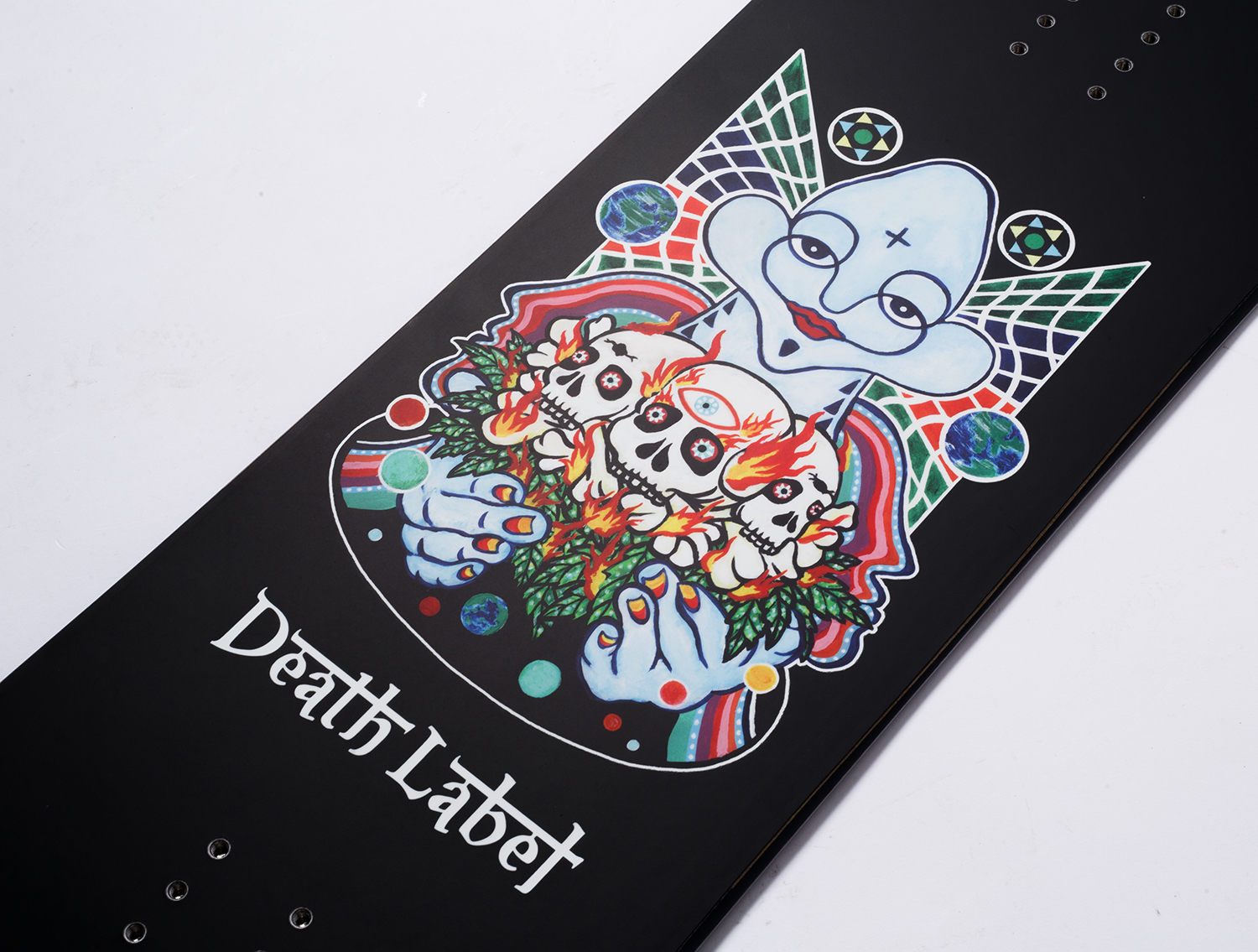 ---
Click here for the digital catalog for this term.