I slipped in Niseko yesterday and today ~ ☆
For the time being, it was very cold (laughs)
Somehow, yesterday was like the cold wave for the first time in XNUMX years.
It was too cold and the board didn't slip at all, so the pipes and parks were a little difficult, but it was fun because I slipped the powder for the first time in a while ☆
Before I went to Vancouver, I had a good snowboarding ~ ♪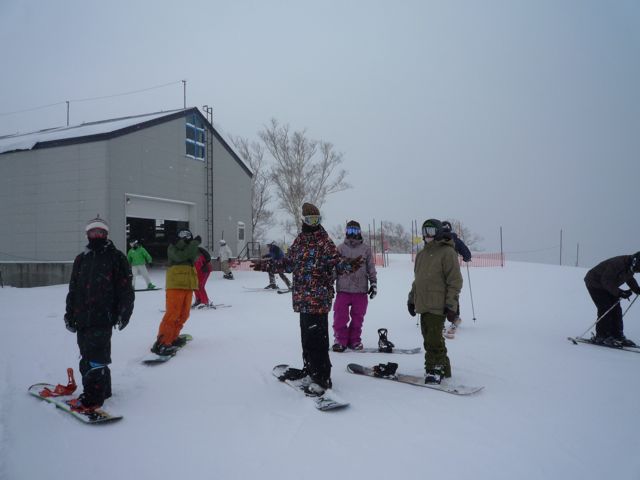 Photo, Brady, Fumio, Masaki-kun, Takumi, Nakai
Yesterday, I skated with a good face.
In addition to these five, Masaomi, Hiro, Masai, Toya-kun, Kate, Keisuke, and Ryuta
It was really interesting because I could slip with a face that always slips and a face that can not slip in the middle ♪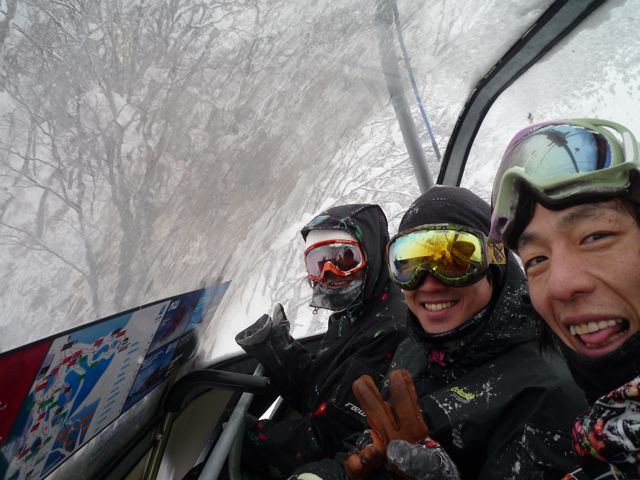 Photo, Brady, Masaomi-san, Masaki-kun
It was fun to slide with Brady and Masaki for the first time in the spring mammoth.
After the Olympics, I will slide to Niseko, so thank you.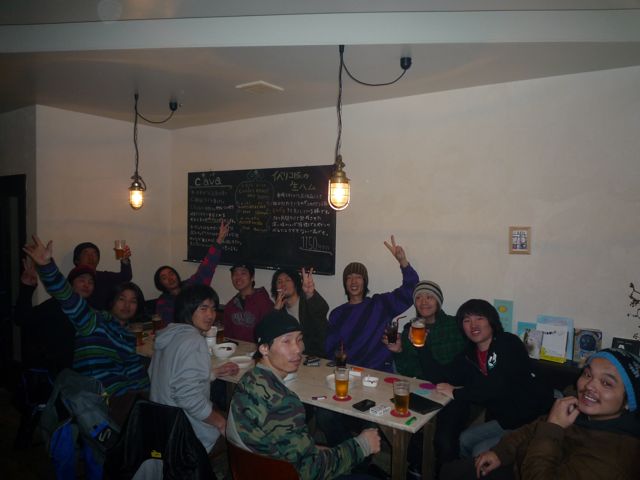 After the slide, the samurai members gave me a send-off party ~ ☆
The faces gathered were Nakai, Masaomi, Kiyo, Fumio, Hiro, Masai, Takumi, Shota, Shibu, Masaki, and Brady.
Thank you everyone for yesterday ♪
At the Olympics, I'll come to do my best ↑↑↑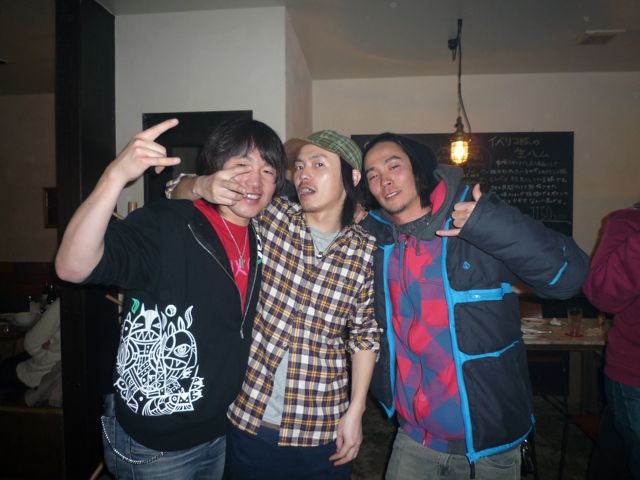 Photo, me, Mr. Ihara, Nakai
Yesterday, I had a send-off party at Mr. Ihara's shop.
The food was delicious ♪
Mr. Ihara, it's really bad.
I mean, I miss Nakai and I went to Switzerland in the Junior World when we were in the third year of junior high school.
That overseas expedition was really fun ☆
After that, Nakai treated me yesterday ♪
Senkyu ~.
Actually, Nakai just got me a treat.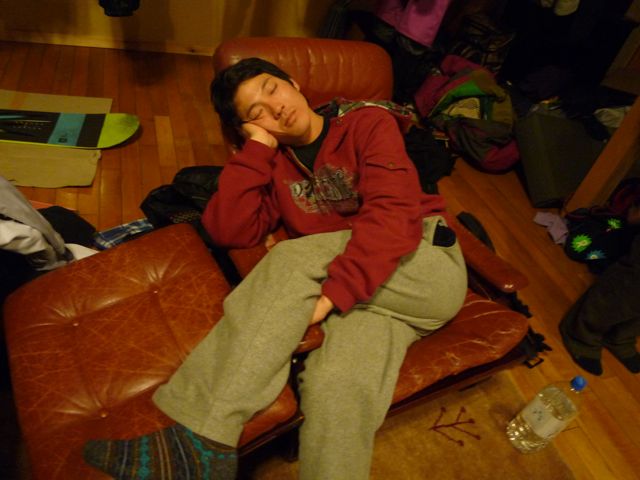 Photo, Masaomi
Masaomi after slipping.
I was very tired.
This year, I was practicing messed up because I was aiming for the Toyota Big Air victory.
For the time being, if I can pass the qualifying on the main street, it seems that I will go natural alone and practice double cork (laugh)