"MACHS" & "GRAN' MACHS" Free Riding Boards with Rocker Noses Pursuing Running Carving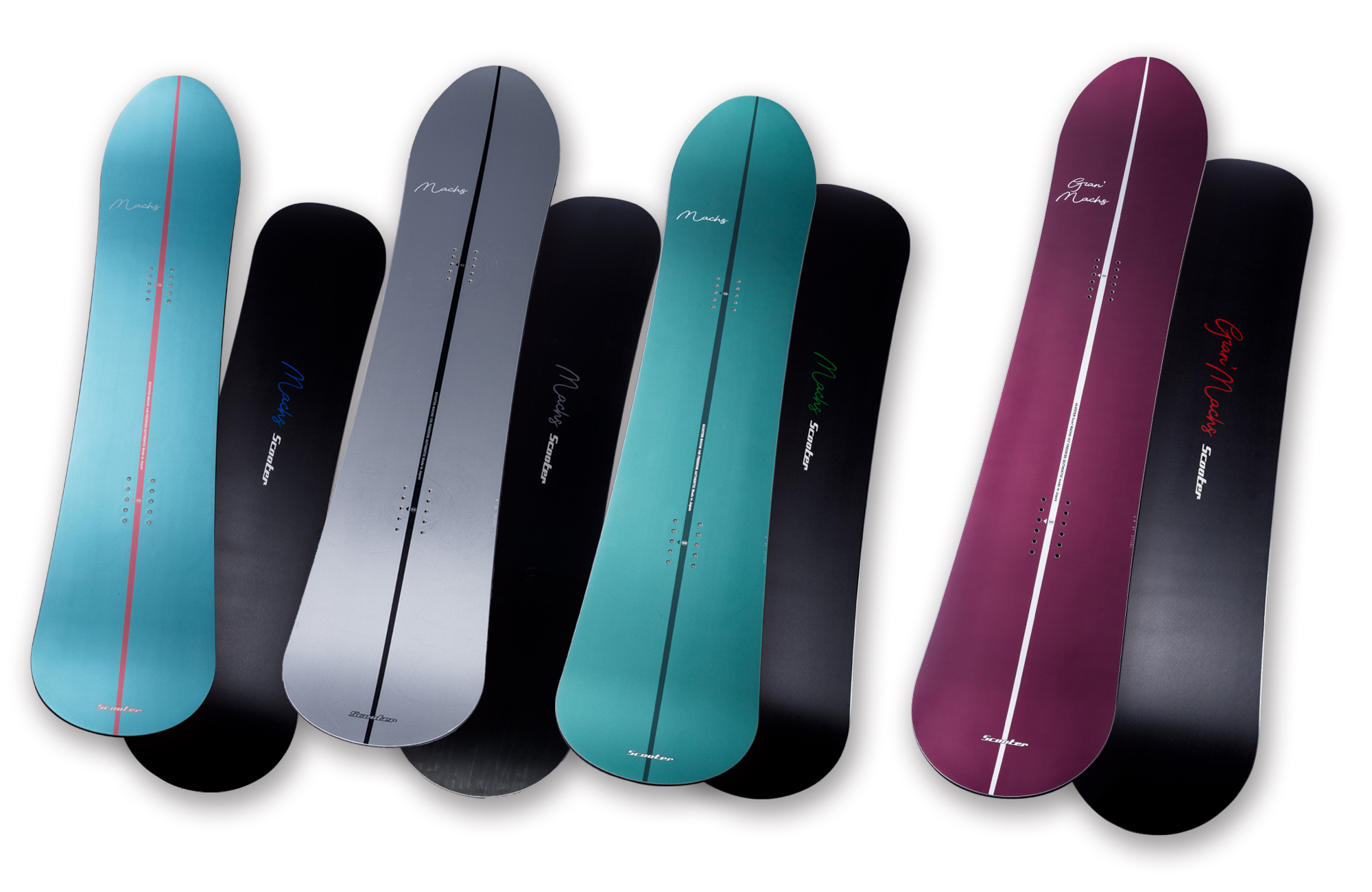 Scooter Snowboard
MACHS
Size: 148 (Women's), 156, 160 (Men's)
Price: ¥ 121,000 (tax included)
GRAN'MACHS
Size: 167 (Men's)
Price: ¥ 123,200 (tax included)
Since its appearance as a carving board in the shape of a powder board, the board that has been attracting a lot of attention in the Scooter lineup is "MACHS". Completed by introducing Scooter's high technology, MACHS demonstrates excellent gliding performance on various snow types and terrains.The secret lies in the Scooter's unique design.
In general, you need a rocker nose to gain buoyancy in powder.On the other hand, automatic carving requires the nose edge of the camber to bite.In other words, in order to achieve both, it is necessary to have the contradictory characteristics of rocker and camber. MACHS is a board that realizes the fusion of contradictory performance with the experience and technology of Scooter who has thoroughly researched manual carving.
In powder, the maximum buoyancy is secured by the nose kick and tapered, and the 3R compound side curve enables stable carving even on rough snow surfaces and changes in terrain. S-camber generates a strong kick force in the arch part of the tail, and accelerates carving with a spring effect like a dolphin kick.By maximizing the repulsion of the board, the dynamics of sending the board forward naturally is created.At the same time, the deflection created by raising the board transmits power to the edge of the foot, enabling manual turns that are difficult to hit even on rough terrain regardless of snow quality.You will be able to feel the acceleration with each turn.
In addition, MACHS is equipped with an ultra-lightweight core.In addition, it is possible to set the center setting with 0 setback based on the snow contact length, and it also has light operability as if you were riding on a twin tip.You can enjoy a wide range of activities from powder to spring snow, compacted snow, slope cruising, carving, and banked slalom.
"GRAN' MACHS" is a big mountain board that can move with maximum buoyancy and light weight.Despite its size of 167cm in total length and 26.9cm in waist width, it maintains a balance of ultra-light weight and high resilience, enabling outstanding operability and a light ride.Anyway, it won't sink, it won't stop. Adopting S-rocker, it has floating performance that allows stable powder cruising, a running feeling that does not make you feel the length, and sharp carving performance.You can fully enjoy the vibes that you can't taste on other boards.
"MACHS" for ultra-light free riding and "GRAN' MACHS" for its relaxed and comfortable sliding.Why don't you try it once and choose which one you want?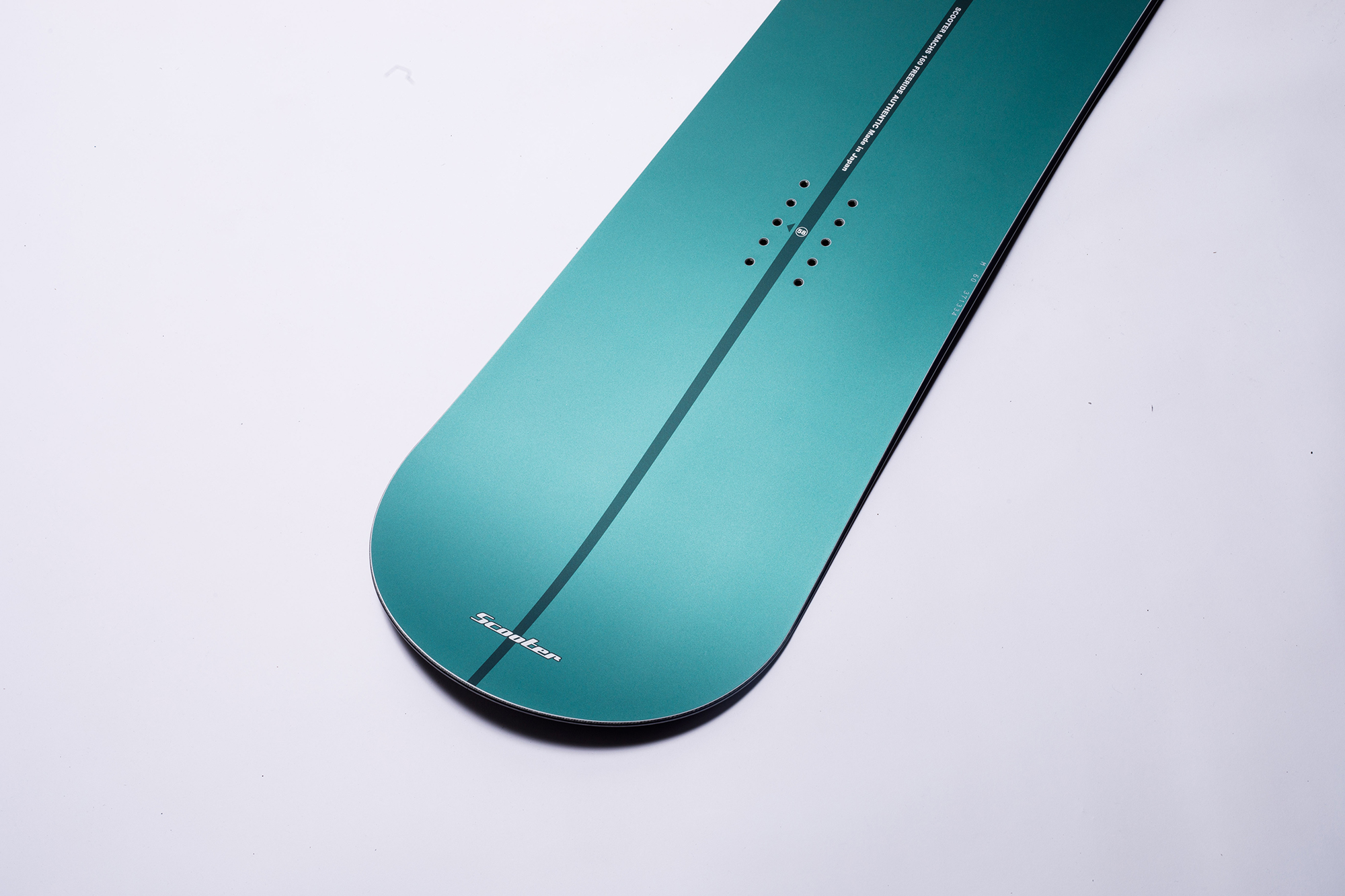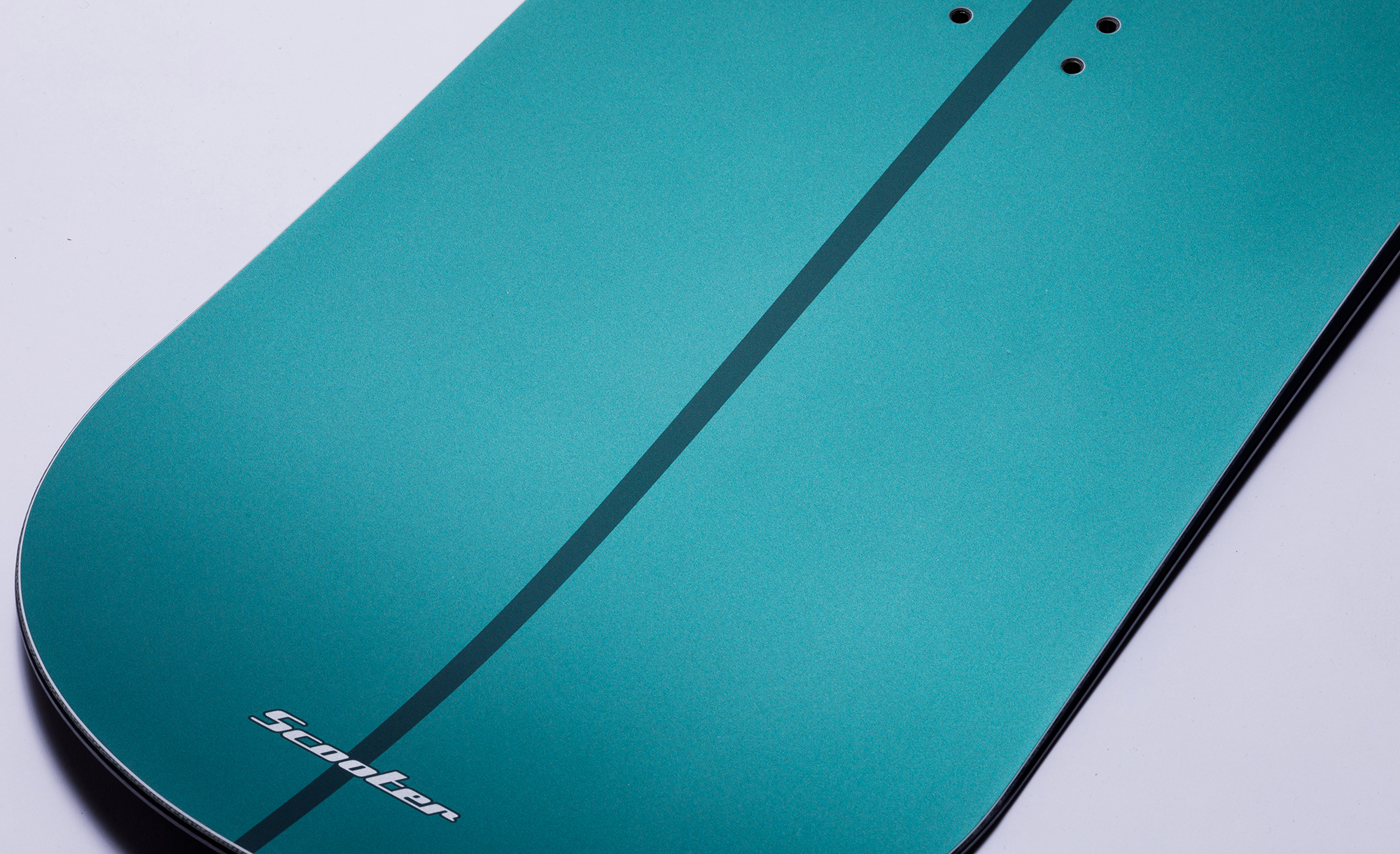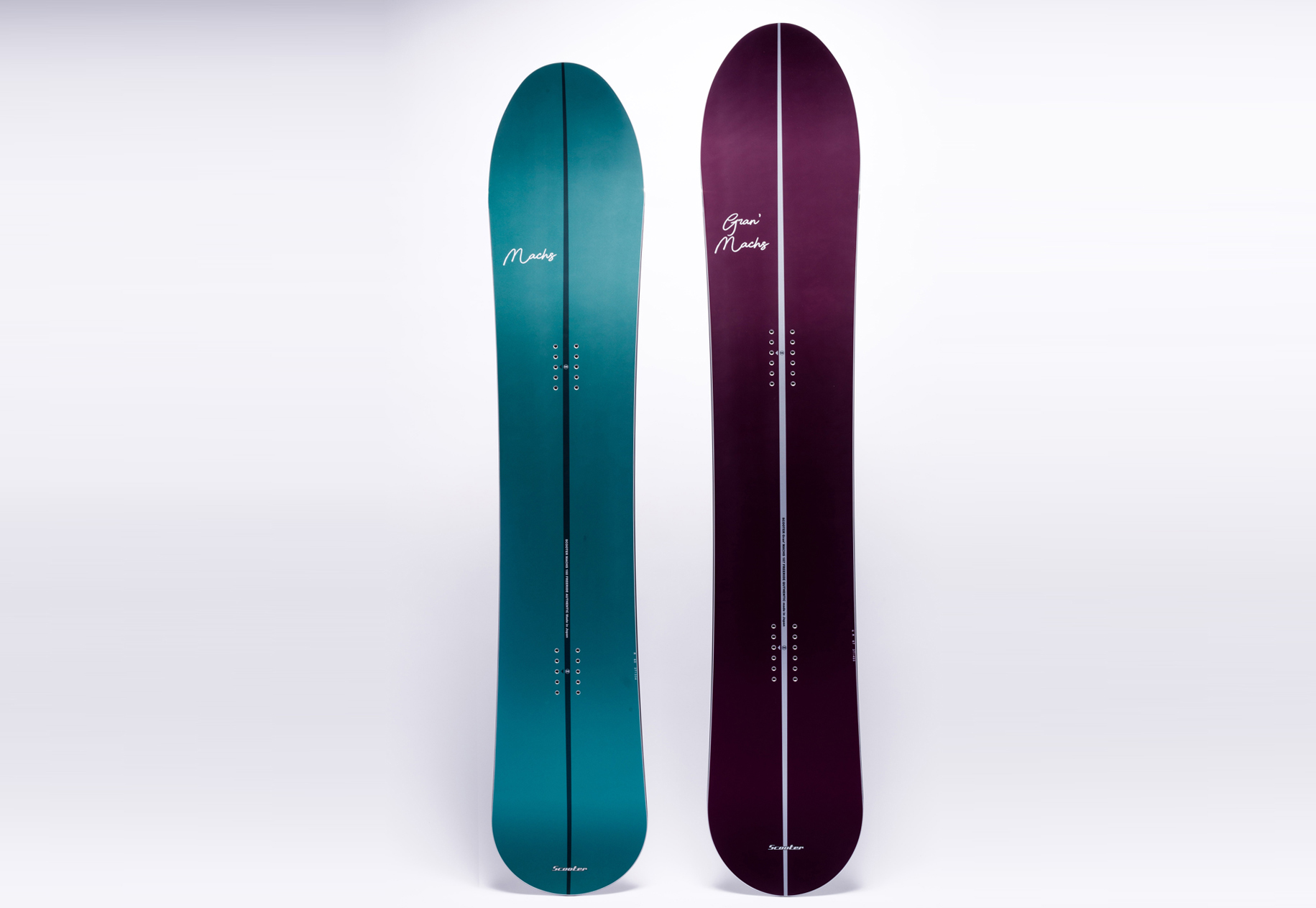 ---
> Pre-emptive gear special feature: Scooter Snowboard
>A representative model "DAYLIFE" that condenses Scooter's technology to enjoy comfortable free riding anyway
>DAYLIFE-THRUSTER manual carving board with S-camber for speed-oriented powder and hard burn
>"DAYLIFE-VERNIER" where you can freely run around in the powder and enjoy the topography and compacted snow carving
Click here for information on the latest lineup of Scooter Snowboard
Scooter Snowboard BRAND PAGE
Scooter Snowboard 2023-2024 digital catalog release