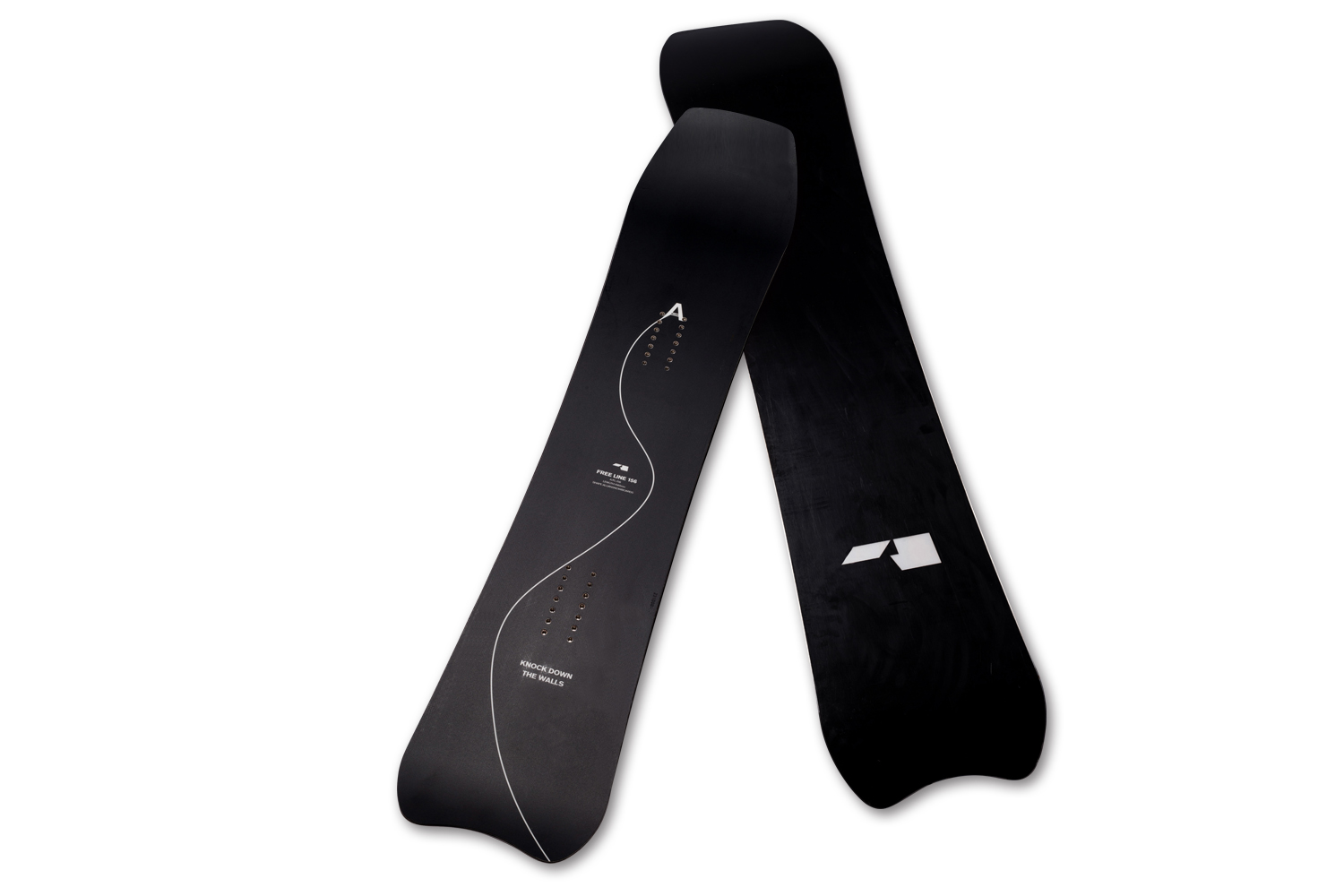 FREE LINE
SIZE: 156, 159
PRICE: ¥ 85,800
---
For over 20 years, ALLIAN has continued to develop high quality boards that satisfy the needs of top riders as a "brand for riders by riders".Until now, the lineup was mainly composed of freestyle models, but the carving model "CURVER" appeared three seasons ago, and a new development of ALLIAN started.ALLIAN's first free ride & powder board "FREE LINE" has been introduced to the latest lineup this time, and it has already become a big topic at the test ride event.
If ALLIAN seriously develops a freeride board, there is no doubt that the goodness of the ride will be at an extremely high level. The FREE LINE has a long wide square nose that generates enough buoyancy even in powder, and a half-moon tail that raises the best spray in powder turns.Another characteristic is the unique twin camber structure.While the space between the legs is slightly rocker, the front
Camber under the feet and rear feet.The camber value of the front foot is 2mm, and the rear foot is set with a different camber value of 4mm.This twin camber construction brings out powerful buoyancy in powder and improves forefoot control.It creates a strong edge grip on the rear foot even on hard-packed and compacted snow.It is also characteristic that it adopts a shape with a deep side curve while having a thick nose.
The FREE LINE allows the board to run smoothly even in powder without being conscious of the backward leaning load, so you can relax and enjoy the turns.Still, the carving turn of the compacted snow burns very well.The sole uses "NANO CARBON 999", the hardest high-polymer, high-density carbon base that is very popular in PRISM, etc., and has excellent acceleration and top speed. It runs well without being overwhelmed and can slide down the entire snowy mountain all season.It is a board that runs well and stably even in banked slalom, playing on natural terrain.Although it is a board with a strong freeride orientation, it is designed so that you can fully enjoy freestyle movements as it is the latest board that Allian has been waiting for.
"Float", "be sharp", and "run".The FREE LINE is a condensed version of the elements necessary for powder and free riding.If you ride this board, you should be able to draw a "FREE LINE" more than ever before.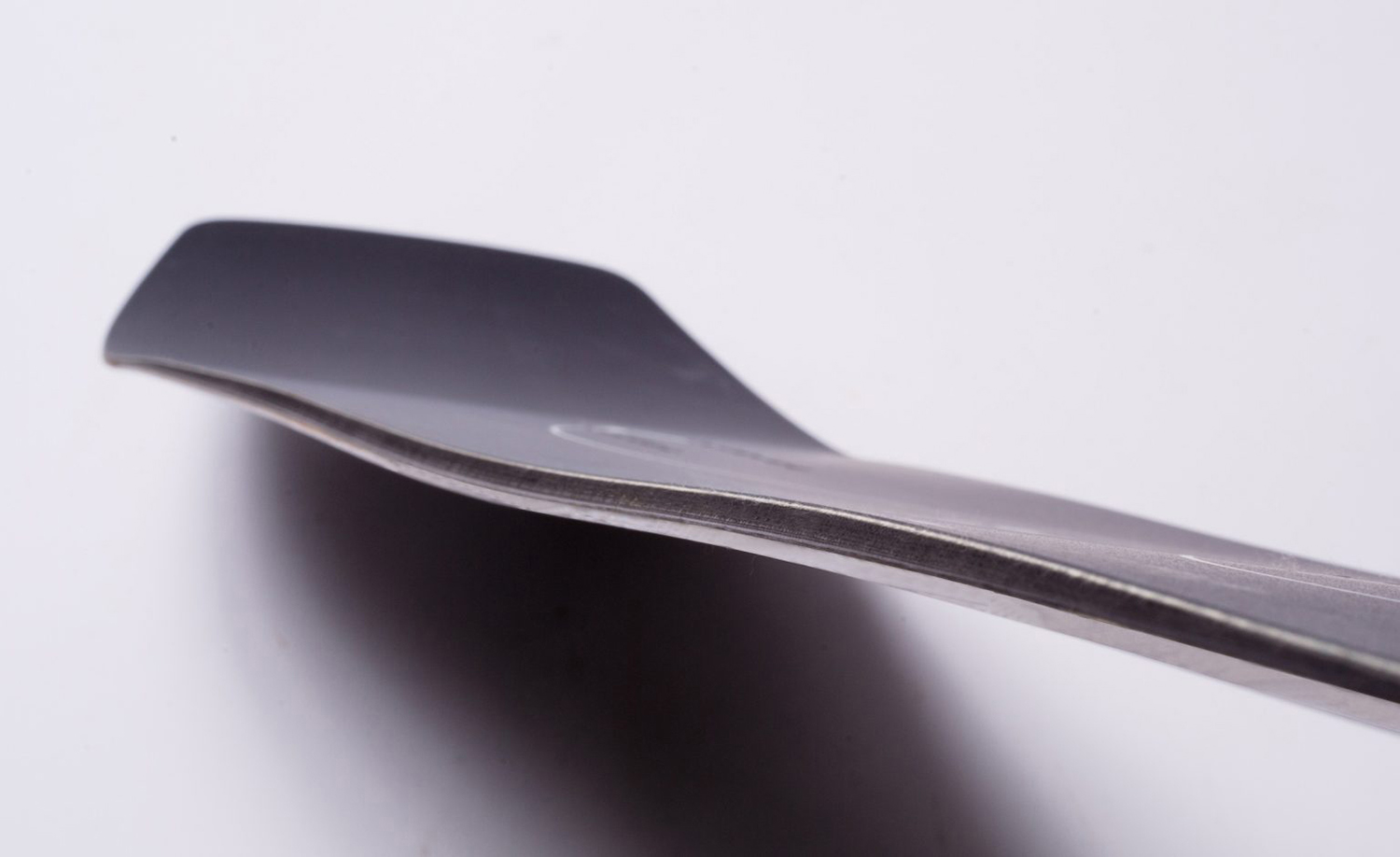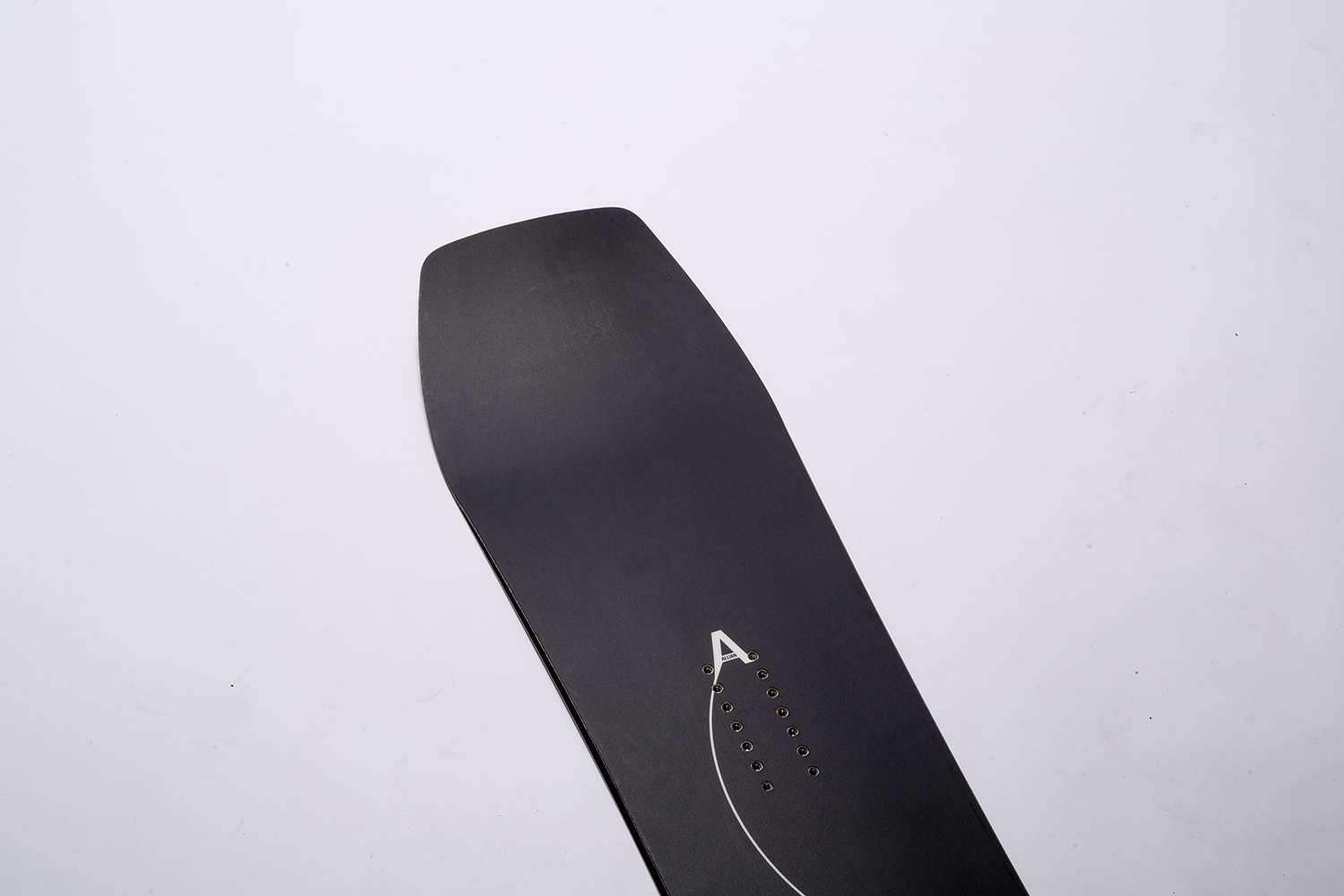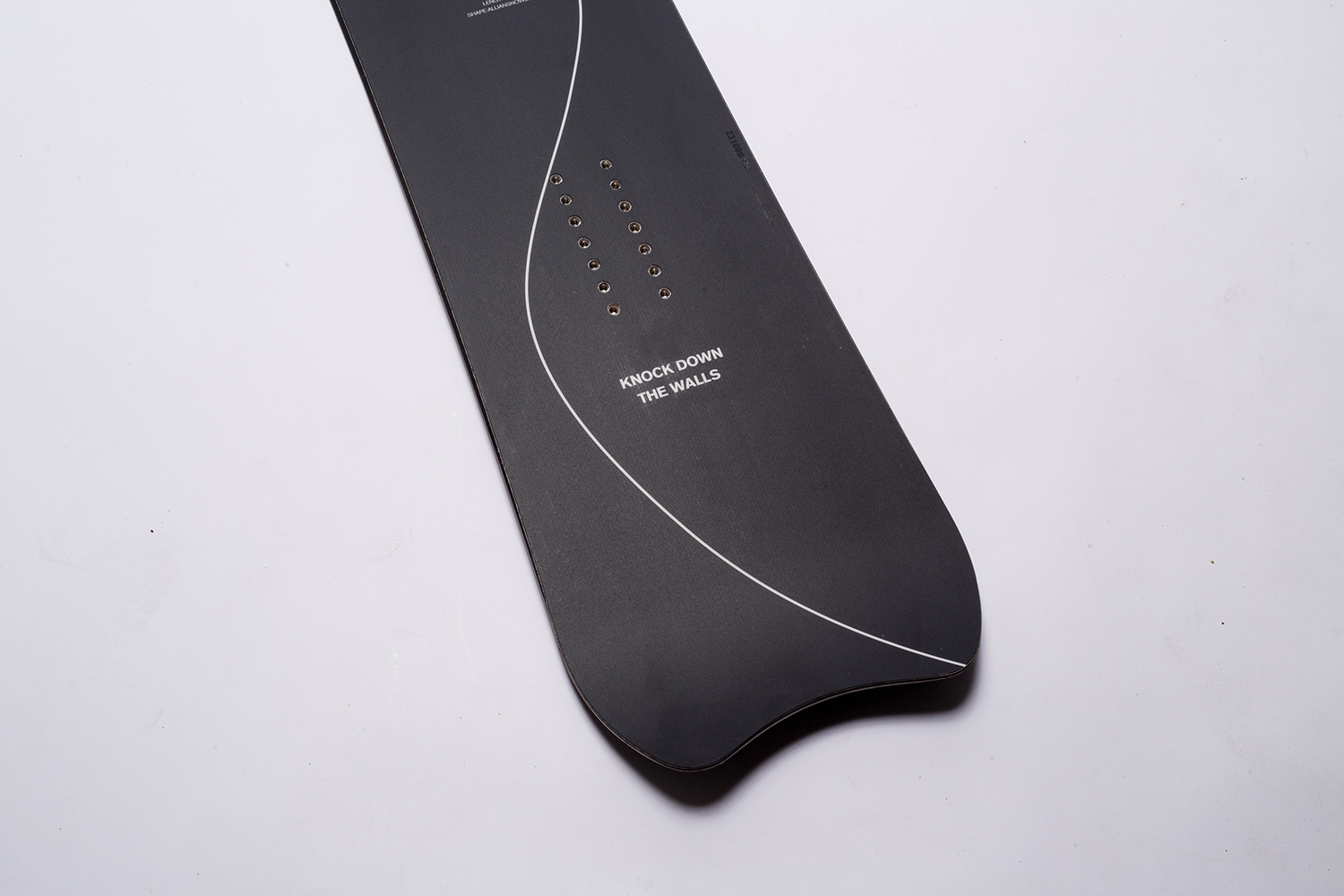 ---
Check out the featured lineup of ALLIAN in the video

---
Click here for the digital catalog for this term.