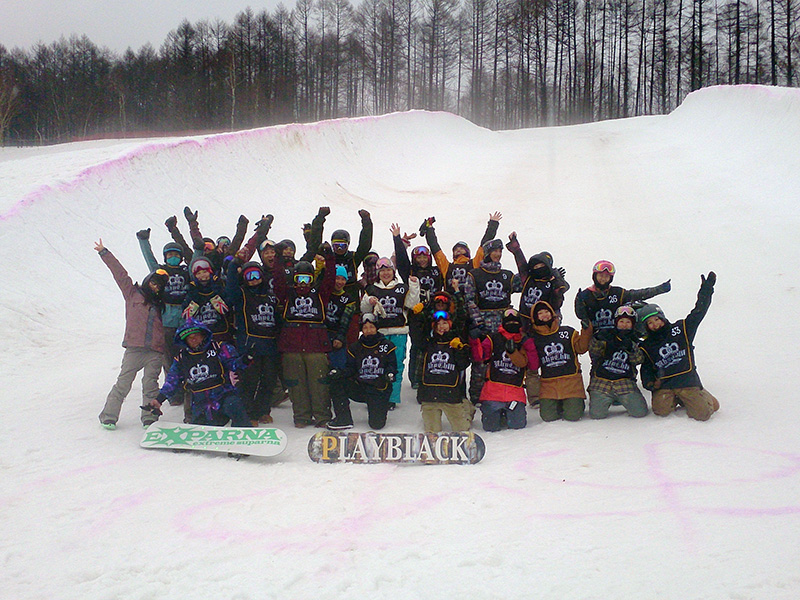 On March 2019, 3, the half-pipe tournament "10th Saitama Cup" will be held at Aizu Takatsue Snow Resort in Fukushima.
It is divided into four classes, open beginner, middle dandy, so that a wide range of snowboarders can participate, from those who aim to be No. 1 in Saitama to those who want to challenge the tournament and those who have been out in the past but want to come out again. So you can choose the class that suits you best.
The beginner class has special rules such as "disqualified if injured" and "do not count if you get out of the skill or lip" so that you can feel the fun of the tournament and halfpipe without overdoing it.
In the dandy class, which is not very familiar, dandy skills lead to benefits ... There are rumors.
Anyway, I like and are interested in halfpipe, I want to be the number one in Saitama!If you like that, please join us!Since there is a concept of valuing the community, it seems that inquiries and applications are not accepted on the Internet.Please call the secretariat.
▶▶ 13th Saitama Cup ◀◀
Venue: Aizu Takatsue Snow Resort
Date: 3/10 (Sun)
Organizer: Saitama Cup Executive Committee
Secretariat: 7-10-22-101 Minami Bessho, Saitama City, Saitama Prefecture (FAX_048-862-8255)
Cooperation SHOP: 45DEGREES, SUFFICE, DOPE BOARD BASE, HEAVEN STORE, GALAC
Event: Halfpipe
Class: Open Beginner Middle Dandy
Entry method: Enclose the entry form and send it by registered mail or transfer.
* In case of transfer, please send the entry form to the above secretariat by fax and delivery record mail.
Entry fee: Advance application 3,500 yen (Same-day application 4,000 yen. Same-day application is only conducted if the capacity is not reached)
Capacity: 40 name
Entry deadline: Tuesday, March 2018, 3