Excellent shock absorption power +


Improved mobility due to lighter weight



ARK is a protector brand that has received tremendous trust from top-class professional riders in Japan.Introduced the latest high-quality materials, repeated numerous tests, added improvements based on feedback from riders, and developed a protector to bring out the best performance.The lineup supports a wide range of needs, from juniors to freestyle and freeriding, and is used by many snowboarders.
Even in the current lineup, the strongest model "STC" which introduced a special material with instant curing function from Germany's SAS-TEC company, ARK's high grade model "MS" which is loved by many professional riders, while equipped with sufficient protection ARK has a full line-up, starting with the "LS" that fits the flexible movements of freestyle, but will introduce a new line-up "MSL" next season.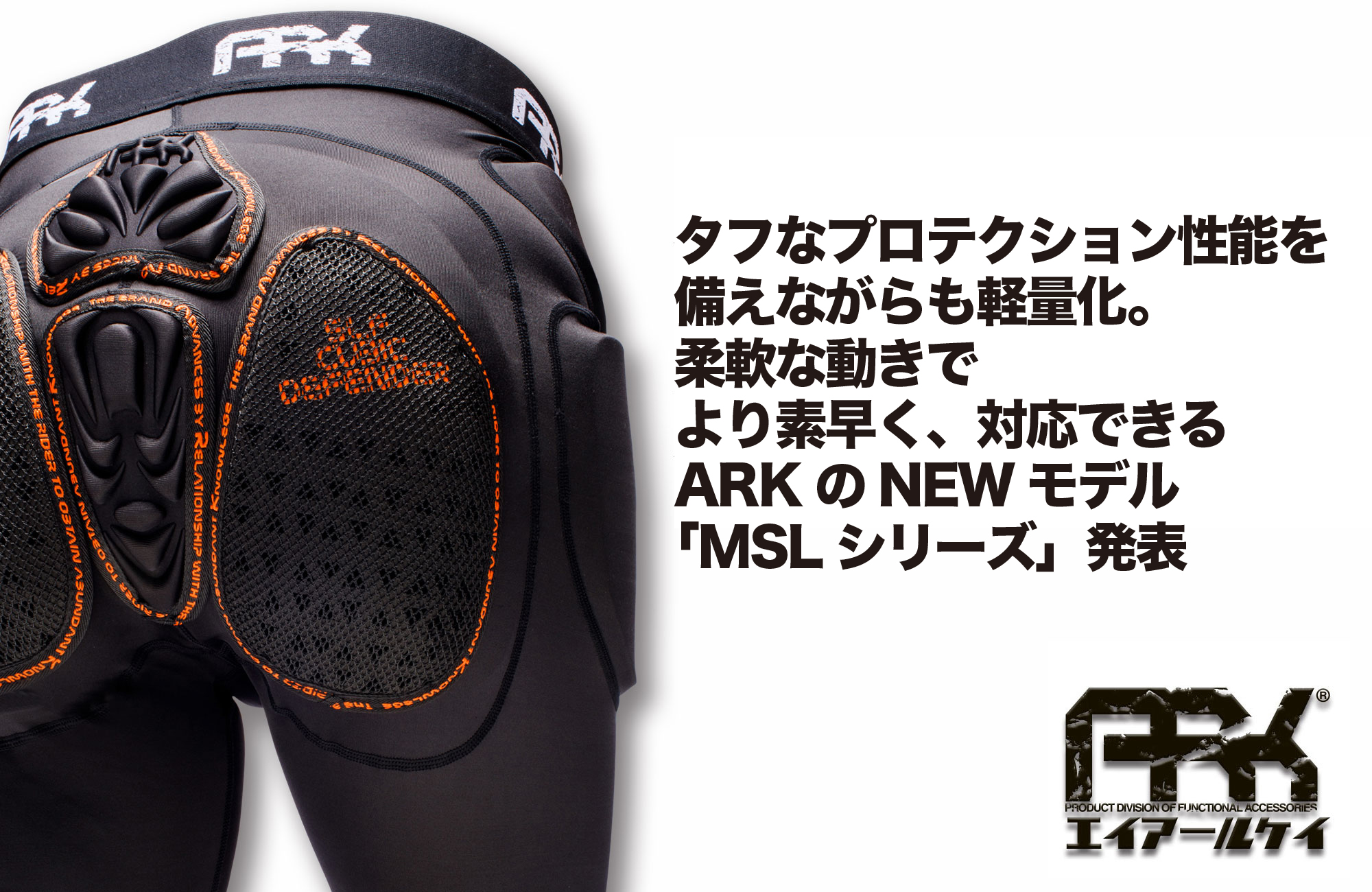 The "L" in "MSL" stands for Light, and as the name implies, it is a high-grade model of ARK that has the shock-absorbing power of MS, which boasts high reliability, but is also lightweight. The pads placed on the hips of the MS have a structure in which different degrees of foam and air mesh with excellent breathability are layered, and the panels are cut so that the protected part does not shift, and the stitching does not impair the ease of movement. , allowing 120% performance of the rider.
The MSL this time has been further improved to be lighter, providing an excellent fit and at the same time making it easier to move, and has performance that greatly supports the skill improvement of experts aiming for difficult tricks. there is
The coloring has also been renewed, and the orange color scheme will increase your motivation to take on further challenges.
As a lineup, it appeared as a grade model following the current MS series. STC, MS, MSL, LS and high grade models are further enhanced.Snowboarders looking to improve their freestyle skills are eagerly awaiting its release.
Sizes include XXS, XS, S, M, L,, XL for UNISEX models, and WS, WM, and WL for WOMEN'S models, with a wide range of sizes that even juniors can wear. .Price TBD.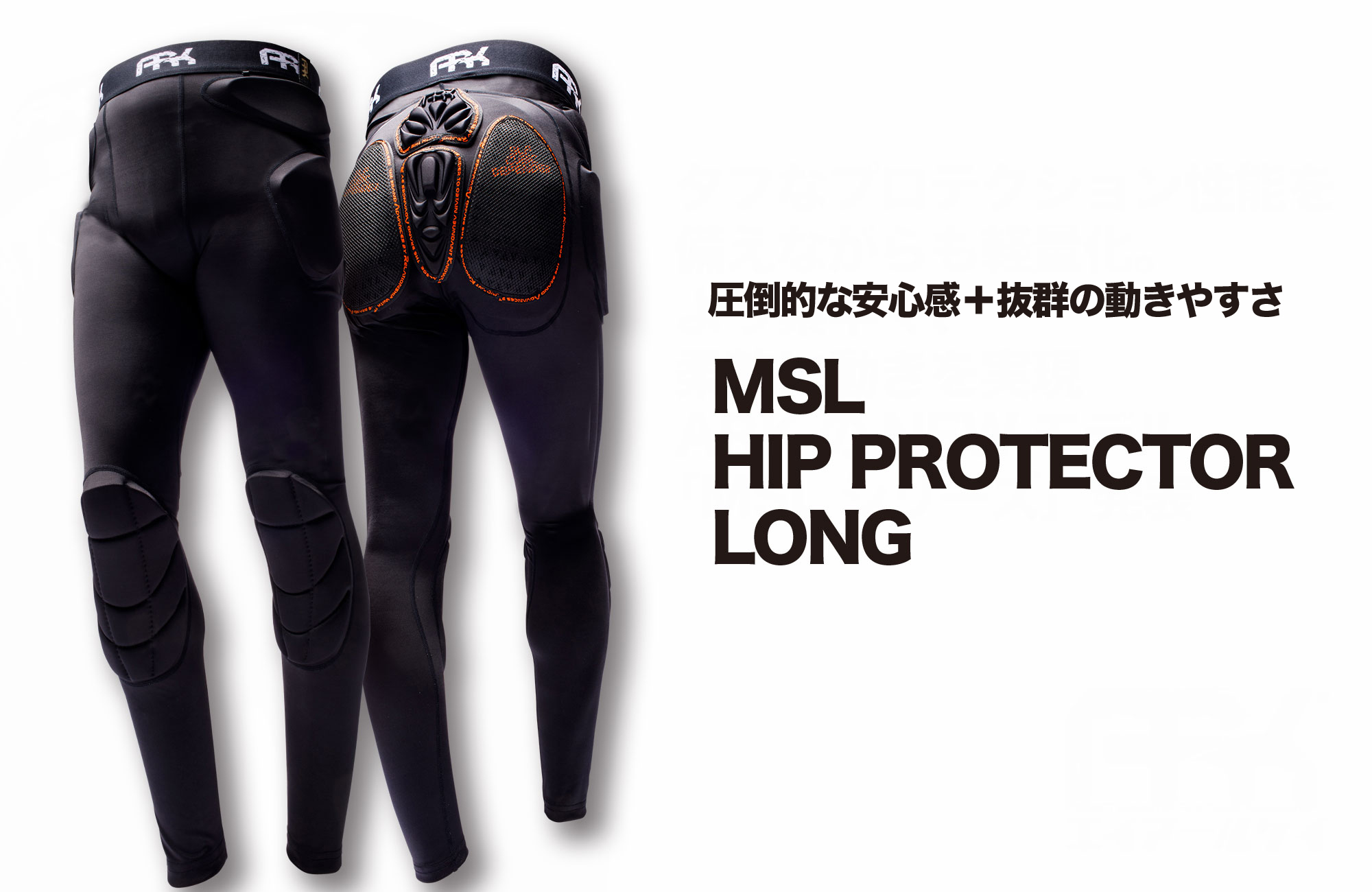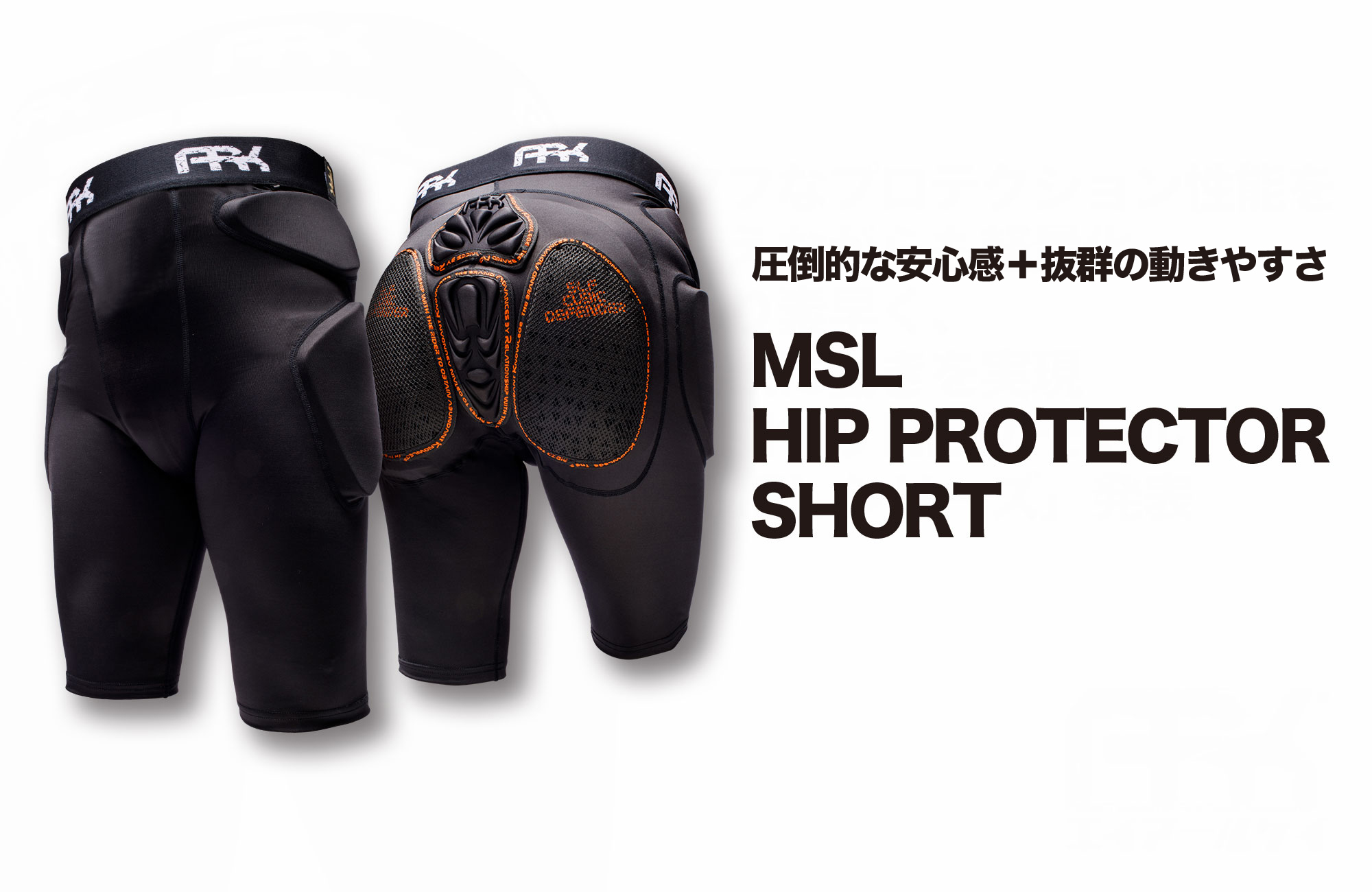 ---
Click here for information on the latest lineup of ARK
ARK BRAND PAGE