On Saturday, October 10th, a session event "GE DO" produced by Ryo Aizawa was held at Kanagawa's Snova Shin-Yokohama.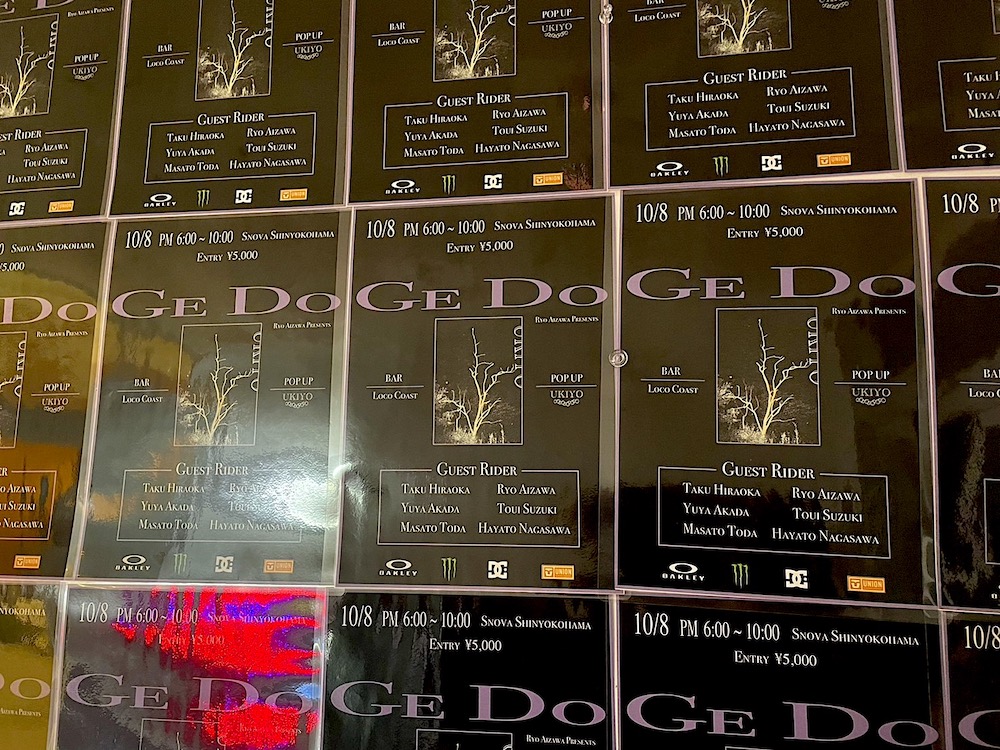 The temperature suddenly dropped in October, and Hokkaido and Iwate recorded the first snow cap, and the season was finally approaching.It's time to get lost in clothes in the Kanto area."GE DO" was held on such a day.
However, when I entered the slope of Snova Shin-Yokohama for a preliminary inspection before the event started, it was completely midwinter.However, rather than worrying about such a drastic temperature difference, I was fascinated by the special course that spread out in front of me.It was because the layout was finished so that there would be many ways to attack.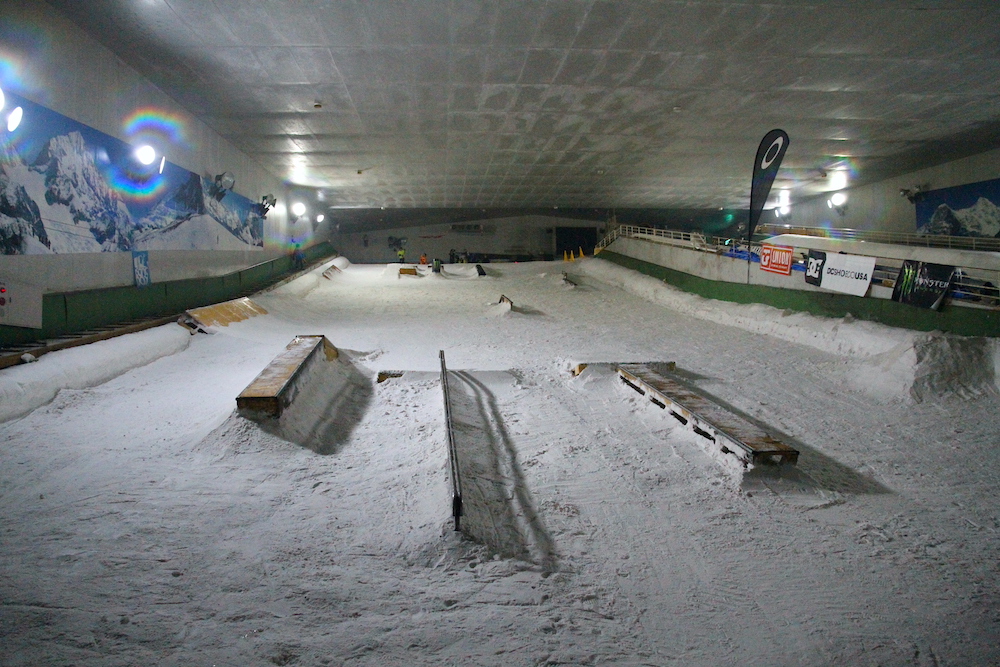 It's past 18:XNUMX.
After Ryo Aizawa, Fuyuo Suzuki, and Masato Toda finished their greetings at the opening ceremony, the free session started immediately.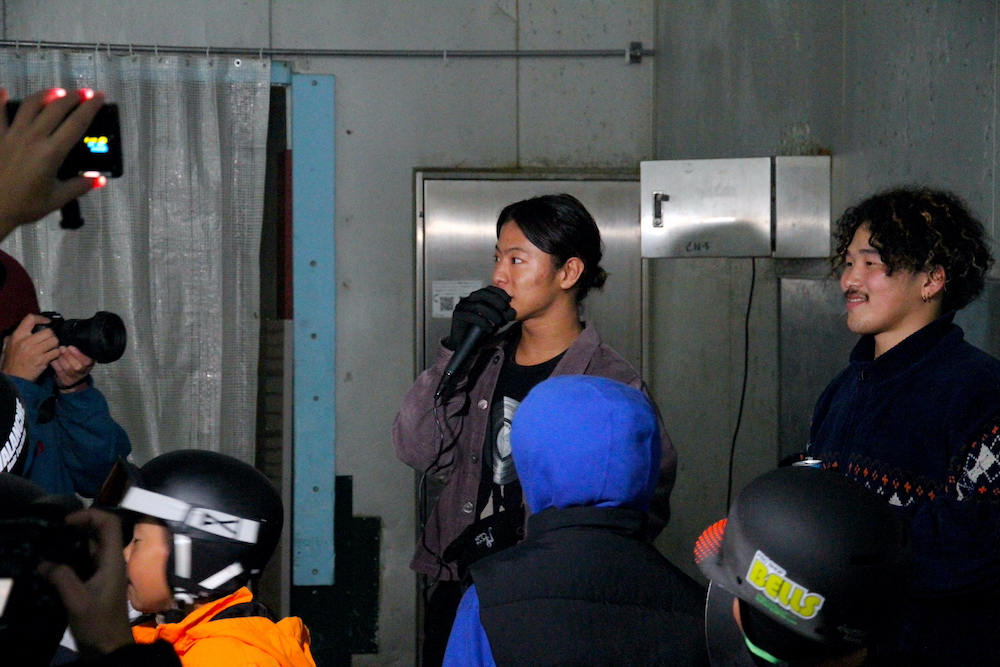 What surprised me was that there were quite a lot of kids in the lower grades of elementary school.Many children who go to the only indoor slope in the metropolitan area must have participated.However, the fact that it was a course that kids can enjoy, and even riders can challenge aggressively and creatively is just one word.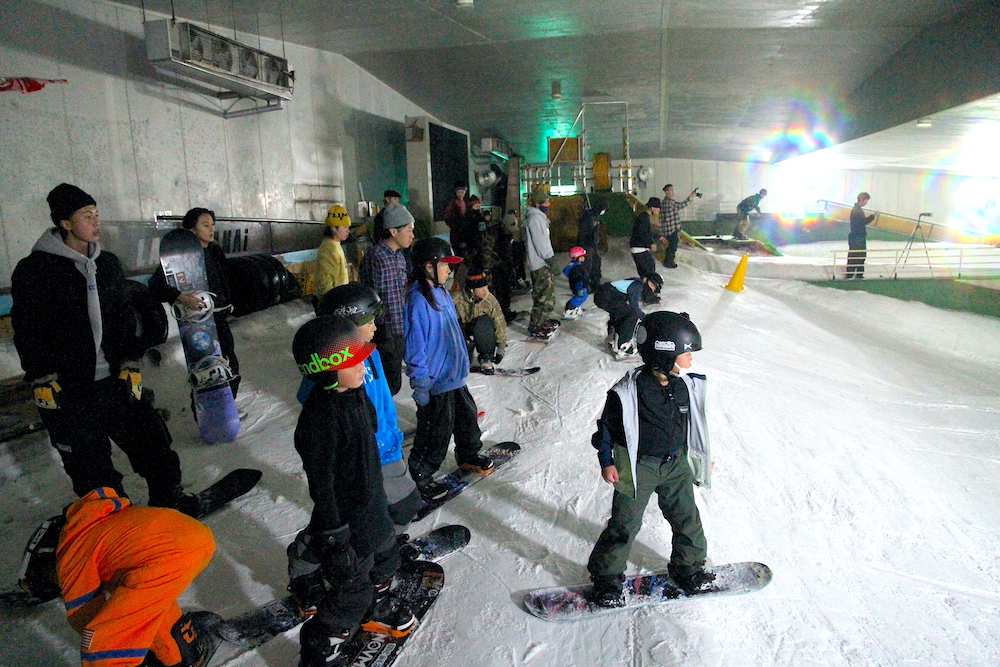 Even Toda and Suzuki, who said, "Oh my god, I can't move my body for the first time in a while," immediately started doing brilliant tricks with their engines at full throttle.Taku Hiraoka and Yuya Akada, who were visiting from Kansai as guest riders, first warmed up with pipes, and then enjoyed jibbing to their heart's content.
In addition, the organizer, Aizawa, drew a large horizontal movement line, hit it against the wall of the building, transferred it, and the gallery was excited with a truly unlimited slide.Sophie Nagasawa of Amai Mask is also doing stylish jibbing.The participants enjoyed the session with the gorgeous riders to their heart's content, even though they were drenched in sweat before they knew it.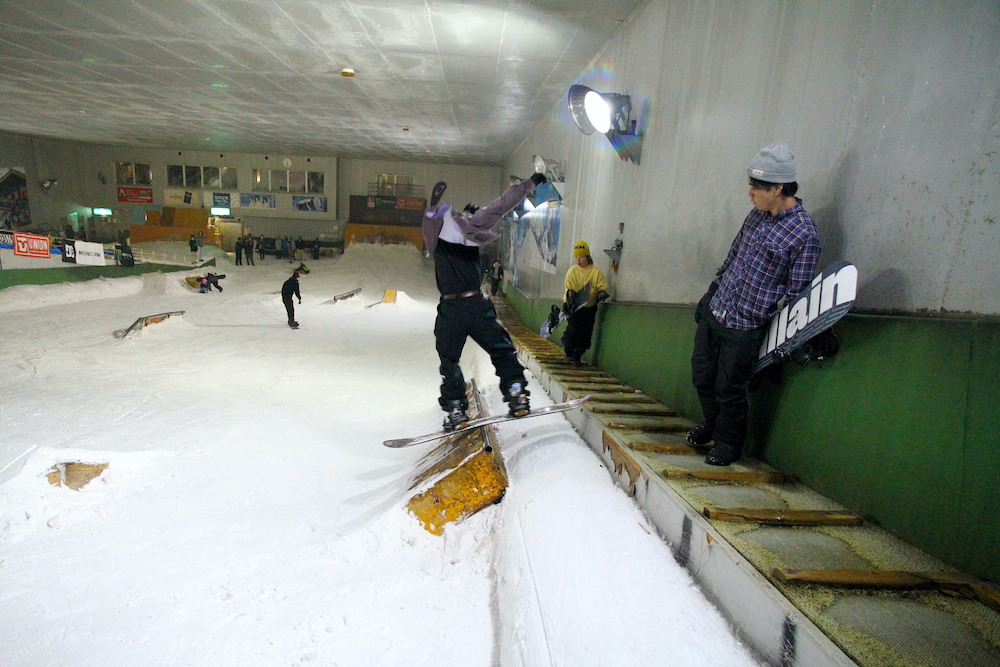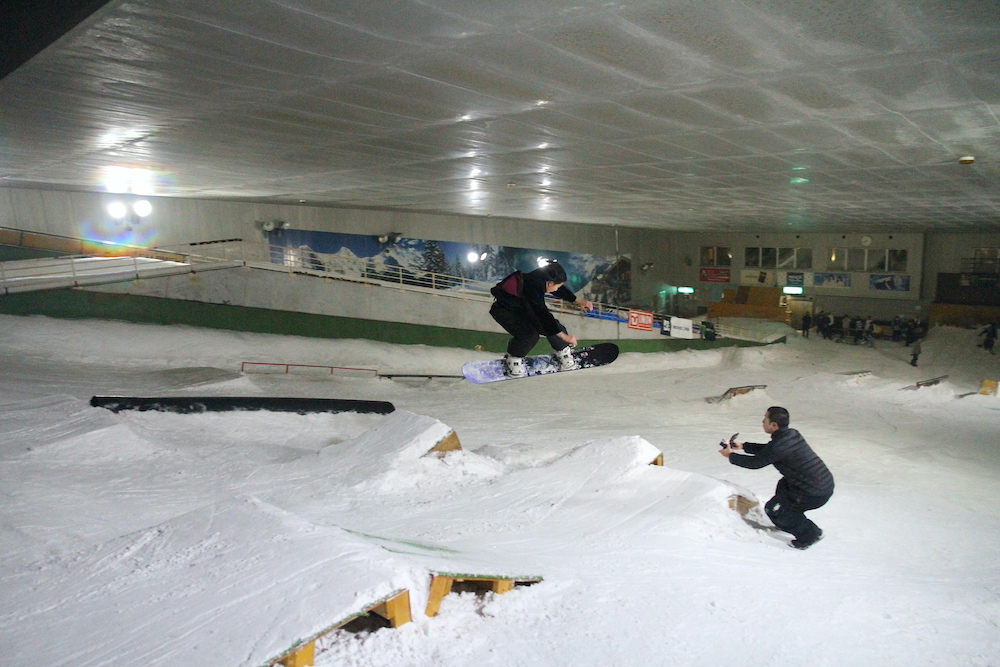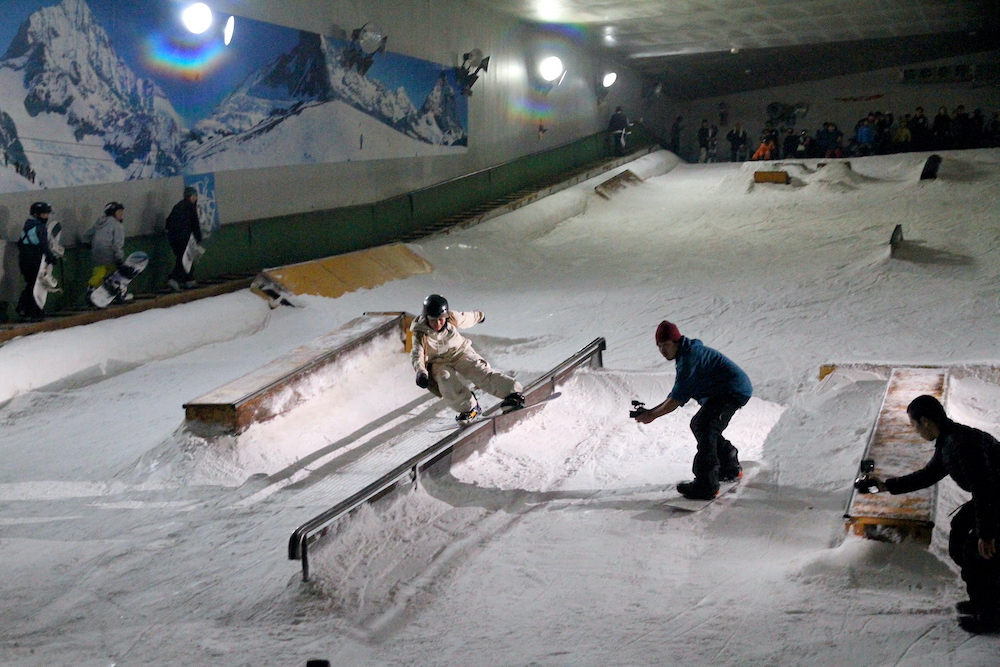 After such a free session, we took a short break and started a shooting session in the jib section placed at the bottom of the slope.It goes without saying that heated sessions unfolded here as well.It was 3 hours in between.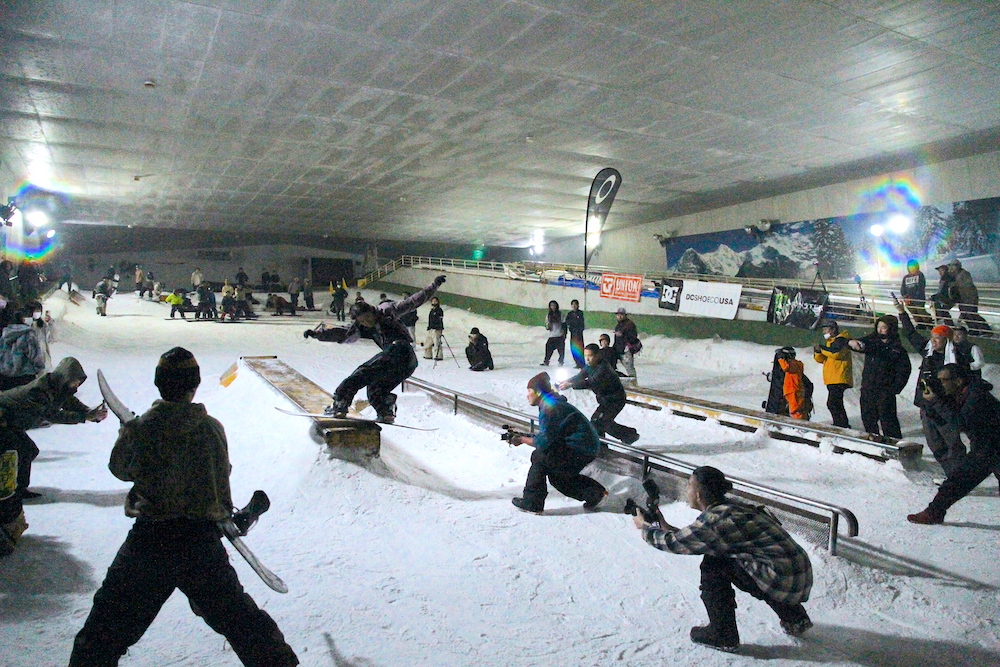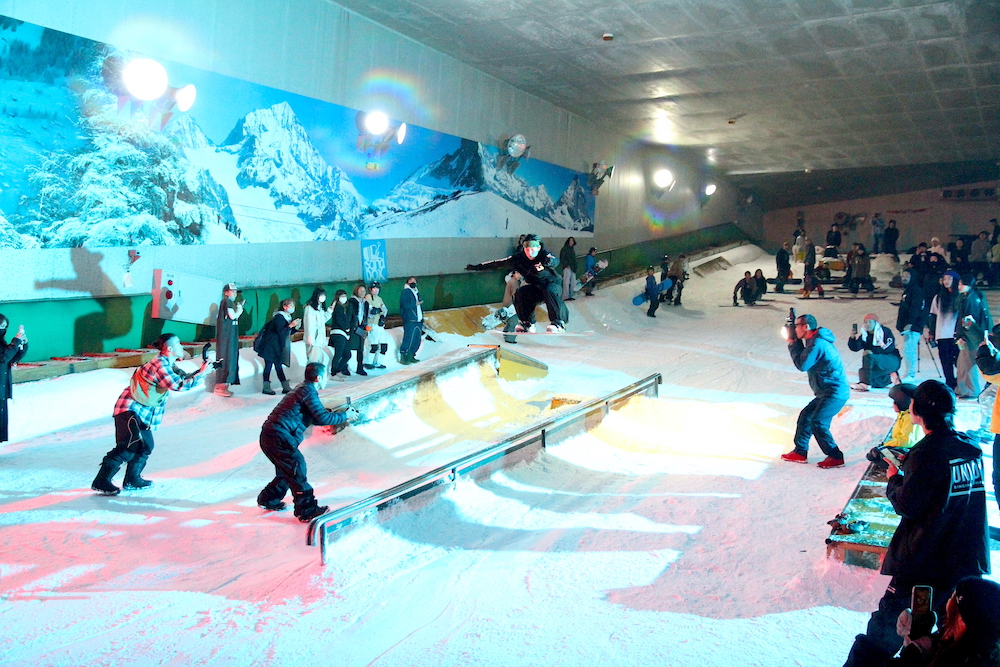 After that, in front of the UKIYO pop-up store managed by Aizawa, there was a rock-paper-scissors contest and a rose-throwing event with overly luxurious sponsored items such as boards, bindings, and wear, and the event ended.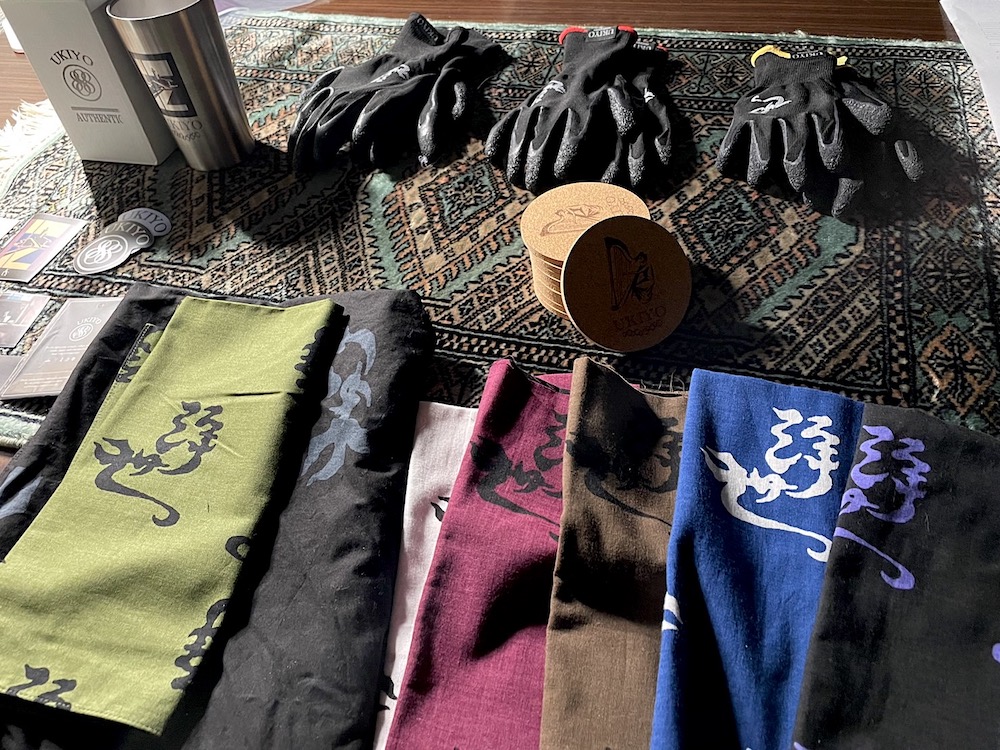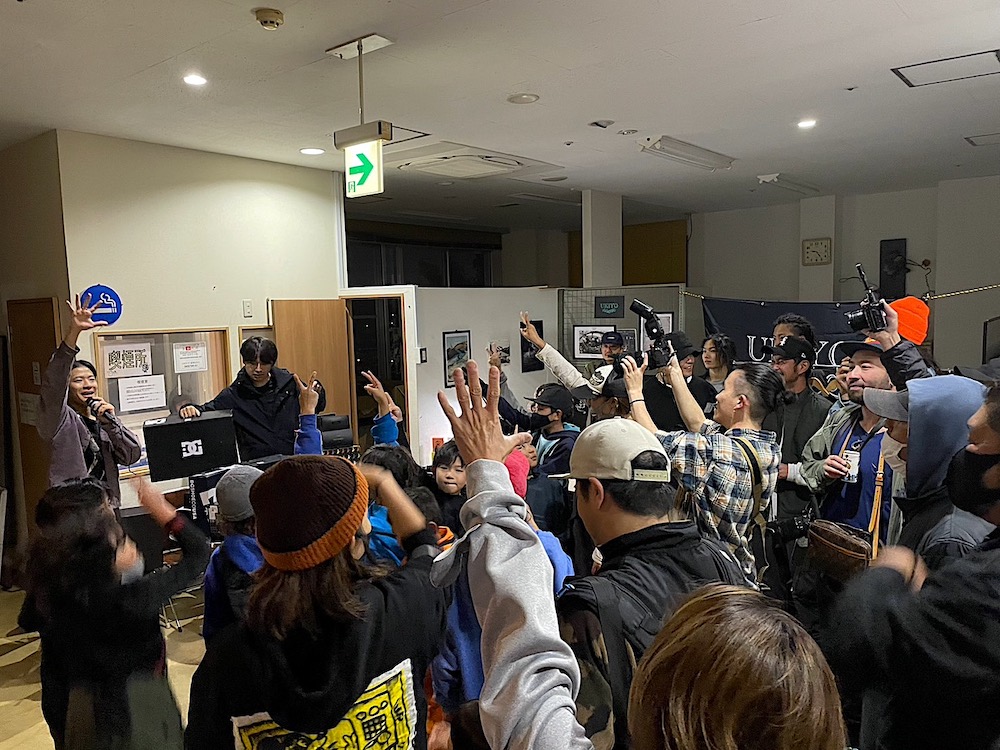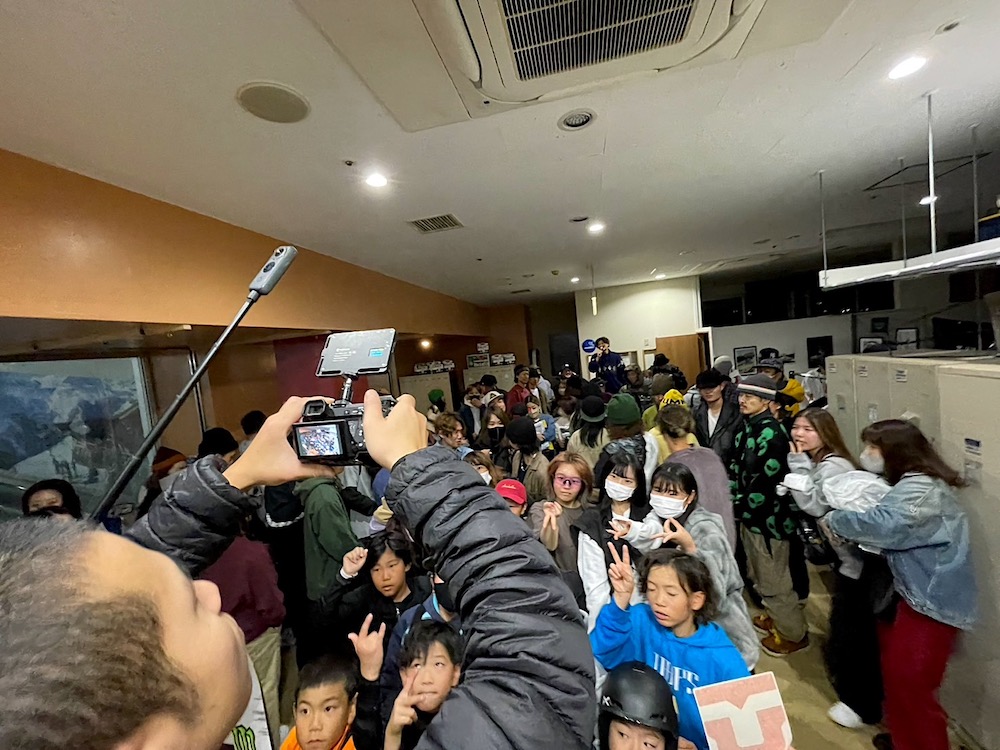 Even those who hadn't turned on the switch for the season yet would have entered winter mode at once by touching the atmosphere of this event.
The official movie of GE DO is
↓↓↓↓↓
Also, the DAPS MAG ver. movie is
↓↓↓↓↓
Text+Photo: HaruAki