ARK continues to create highly reliable and high-quality protectors that are used by many professional riders.A wide range of models, from models using high-performance materials that firmly protect yourself from hard damage, to models that fit the silhouette of slim wear without burdening the wearing feeling at all.In addition, sizes are available from junior to men's XL size.From among such many items, let's introduce the new LSG series this season.
The LSG series is a lightweight and highly manoeuvrable model with sufficient protection. At ARK, we have continued to develop the putt that we equipped when we received a shock after undergoing numerous tests so that it would function without shifting due to riding.In particular, it is important to firmly guard the hips and knees in order to protect the rider's body when falling from violent movements such as parks and gratri.
The LSG pad uses a two-layer structure of PF-01 FOAM and 3D AIR MESH, which are highly evaluated among the materials used in ARK.Furthermore, by adopting an external pad specification, it is devised so that the exercise performance is not impaired and the gap between the pads is not opened.The KNEE PAD on the knee wraps around the knee and protects the bones on both sides.Moreover, it has a smart design that does not break the silhouette of the wear, and it can be worn even with moderately slender pants.
Recently, Gratley is also called a boom, and many snowboarders are enjoying it casually, but even if it is a flat burn, if you make a delicate board handling mistake, you will often be hit on the snow surface with a big reaction.When the edge is caught, the impact of the reverse edge is naturally applied.Furthermore, the higher the speed and the higher the rotation system, such as the rantry from carving, the greater the risk.In such a case, the protector of the LSG series that always supports the waist and knees greatly supports the level up.
There are two types of LSG, a long type that supports firmly and a short type that only covers the waist.Unisex models range from junior 2 sizes to men's XL sizes.There are a wide variety of female models such as WS to WL, and you can choose the one that fits your size perfectly.
LSG HIP PROTECTOR LONG
Recommended for gratri practice with firm support around the waist and knees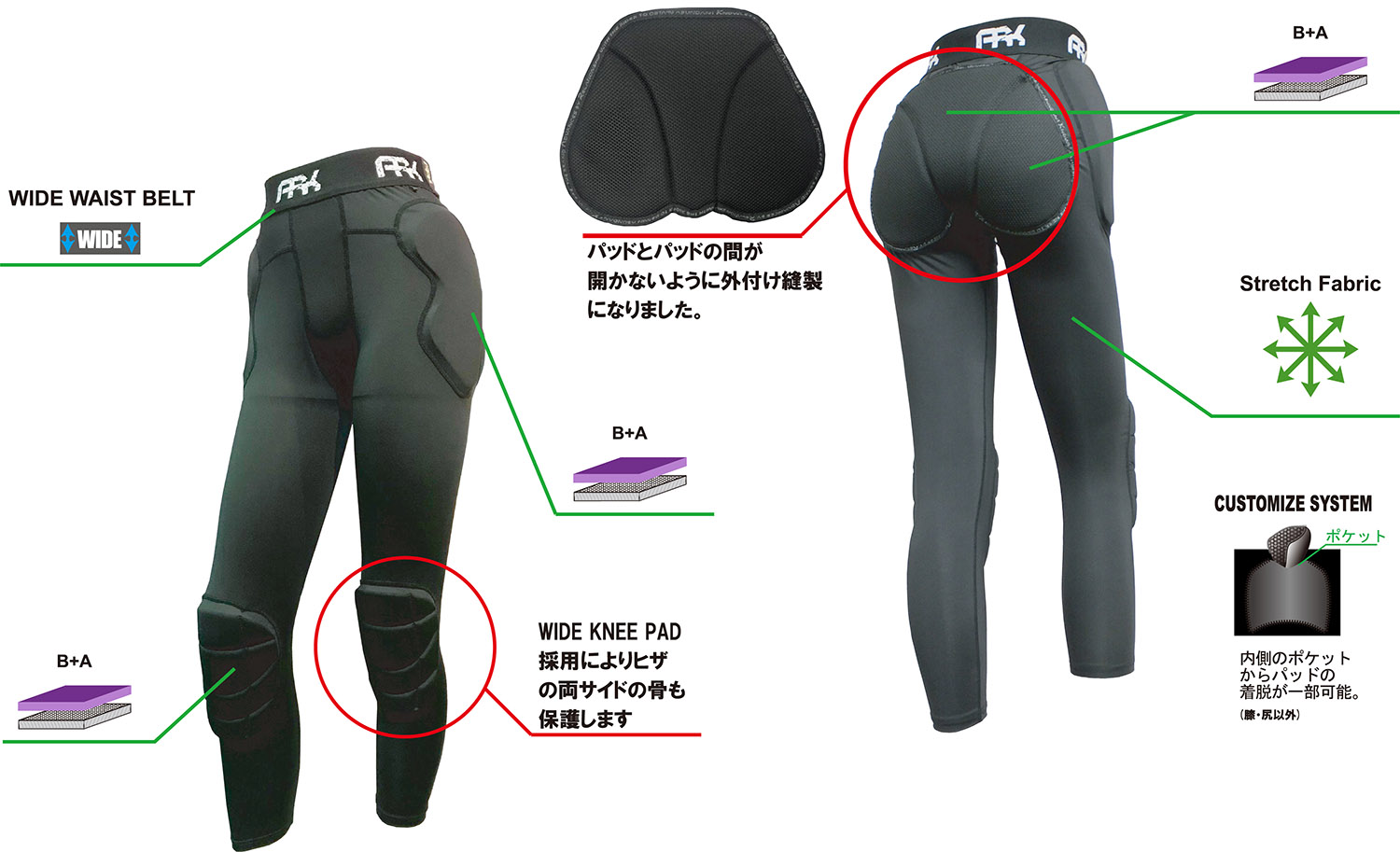 Item no: AR12109
Size: (UNISEX) 100, XXS, XS, S, M, L, XL (WOMENS) WS, WM, WL
Color: Black
Price: ¥ 8,690
LSG HIP PROTECTOR SHORT
Support type for waist circumference that is active in a wide range of applications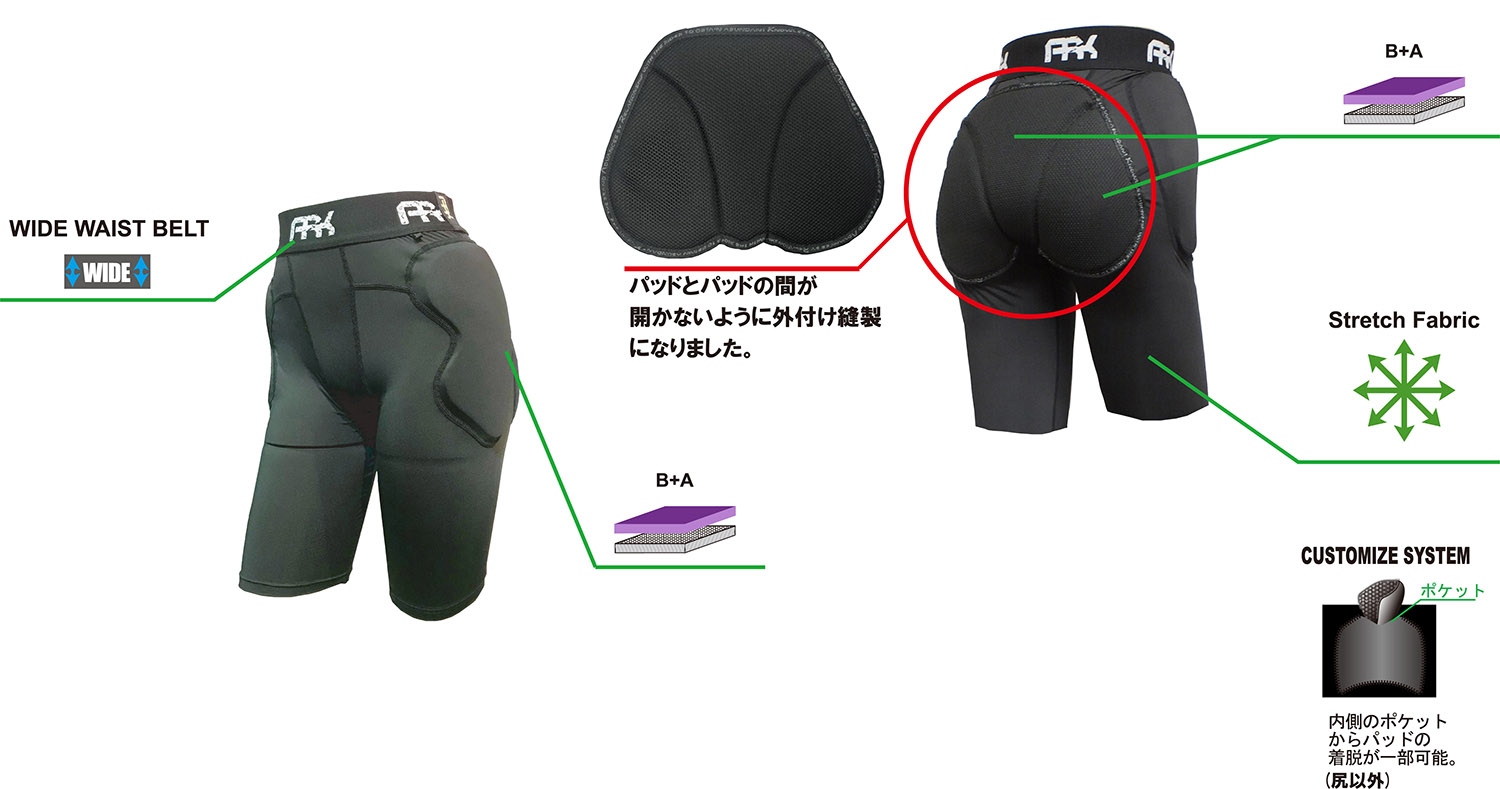 Item no: AR12110
Size: (UNISEX) 100, XXS, XS, S, M, L, XL (WOMENS) WS, WM, WL
Color: Black
Price: ¥ 7,590
Material used for LSG protector
> 3D AIR MESH: Lightweight, high repulsion, excellent flexibility, and greatly reduces stress when worn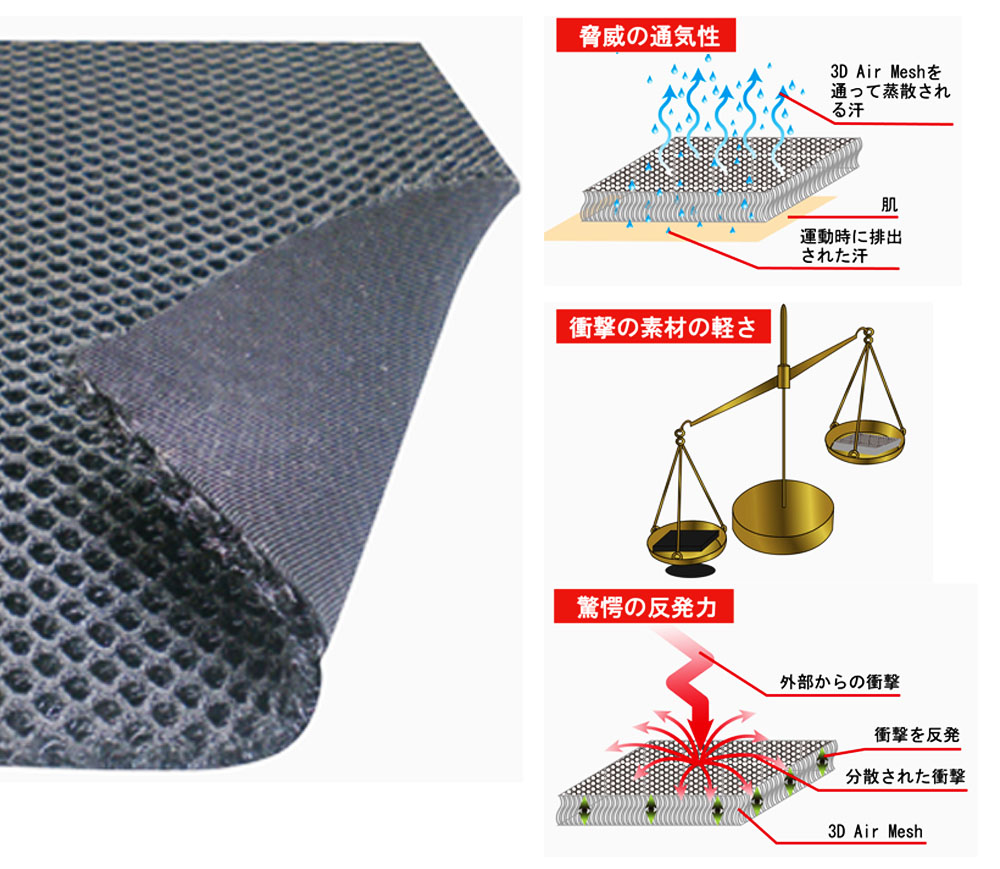 A material that is also used in child seats, nursing beds, and PC bags.Nylon-based filaments placed innumerably on the inside efficiently and finely disperse the impact applied from the outside.A polyester fabric with excellent quick-drying properties is used on the front side to quickly evaporate sweat generated during exercise and prevent stuffiness.Lightweight and highly flexible, it greatly reduces the stress on the body when worn. It is installed on the inside of all ARK protectors.
> PF-01 FOAM: Absorbs, disperses and repels impact with one layer, does not harden even at low temperature and does not absorb moisture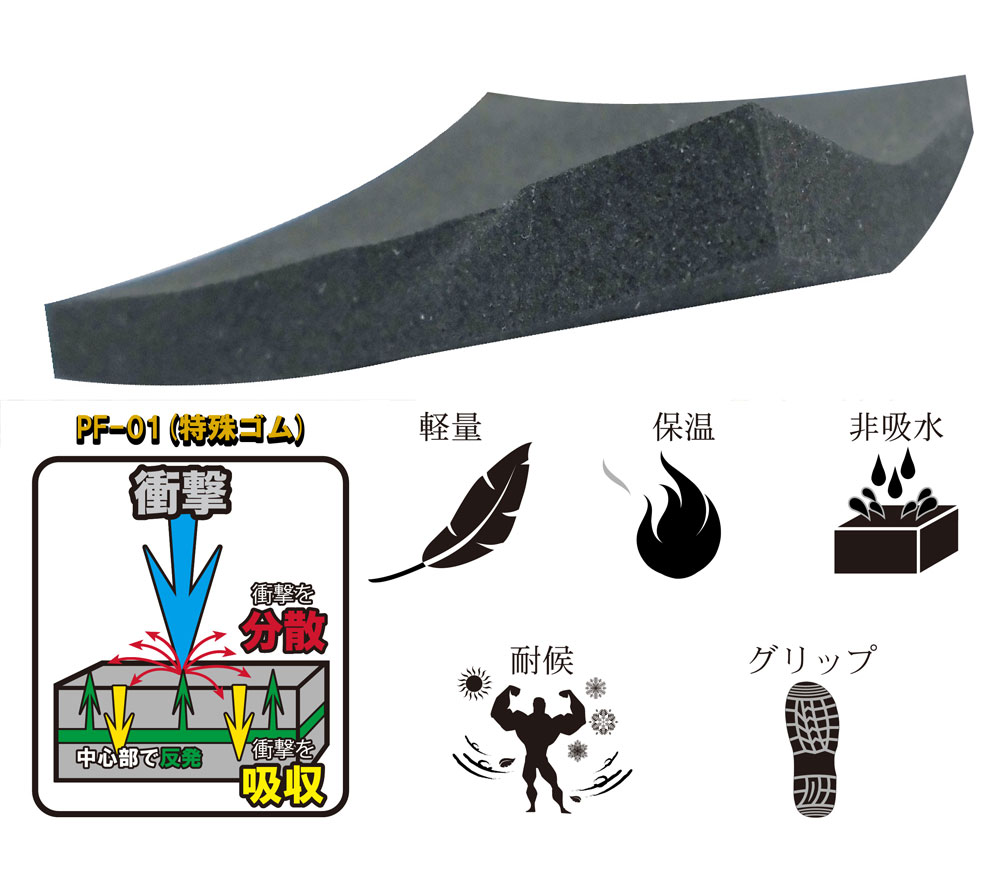 A material with excellent cushioning properties and excellent impact repulsion, dispersion, and absorption.It is lightweight, has excellent tear resistance, and has low heat insulation, low thermal conductivity, and excellent heat retention.Since it has a non-water-absorbing, closed-cell structure, it does not accumulate moisture in the pad, has excellent water resistance, and is less likely to deteriorate or deteriorate due to sunlight, wind and rain, and temperature changes.Since it has excellent grip performance, it can prevent the pad from slipping in the pocket and obtain an accurate effect.