With weight reduction of swing weight
New DESIRE with further improved stability during gliding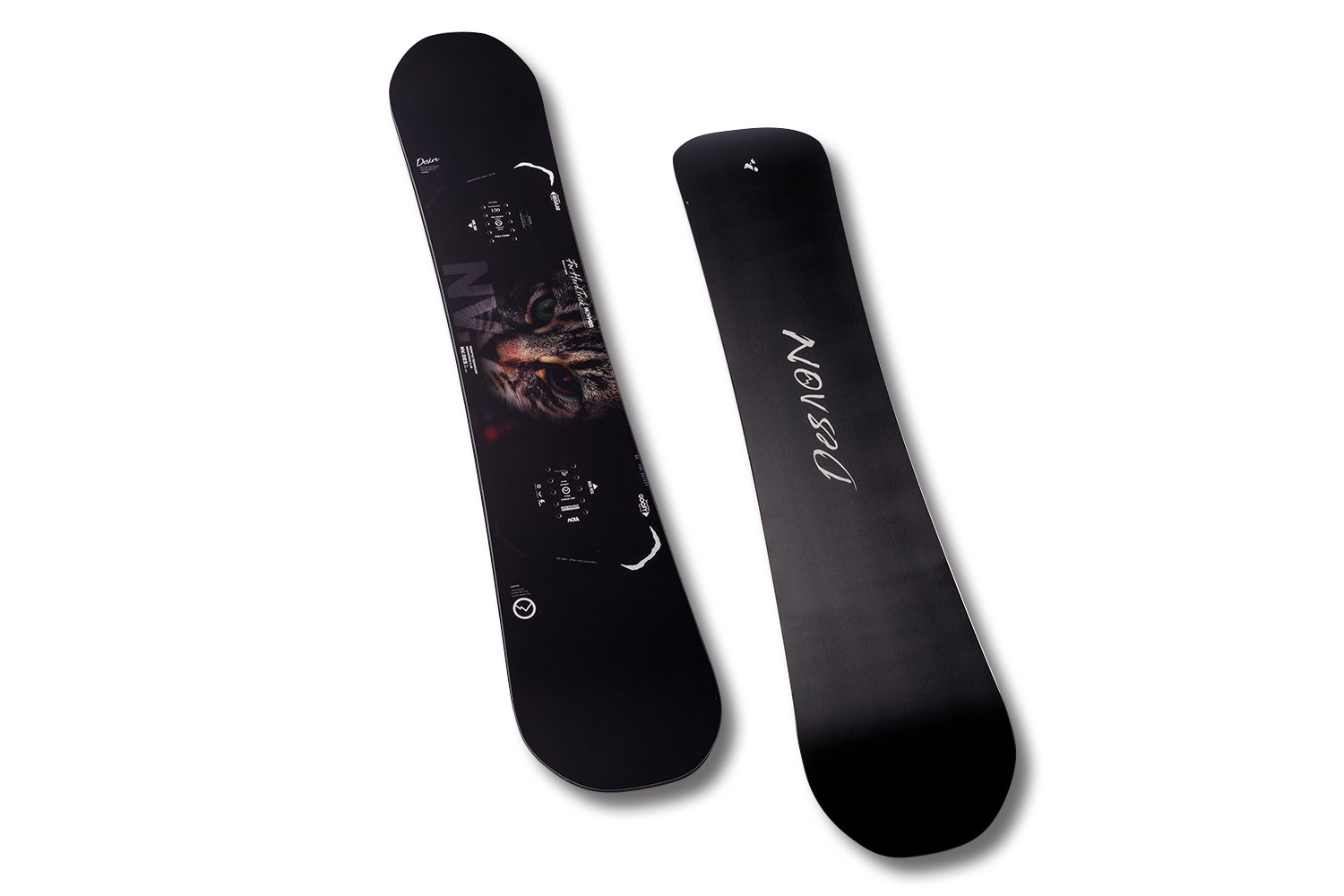 NOVEMBER snowmaterial
DESIRE
Size: 138, 142, 146 (Unisex)
147, 150, 152, 154, 156 (Men)
Price: ¥ 96,800 (tax included)
From flat scenes such as gratri and jib to parks, DESIRE, which has gained popularity due to the ease and stability of tricks, has undergone a full model change.Although it received high praise, it was able to further improve its performance.The improvements are the weight reduction of the swing weight and the improvement of stability during gliding.
The shape has been renewed while being based on the conventional structure.The newly designed outline improves the goodness of the nose and tail, and enhances the ease of taking off and the turning force to enter the trick.In the new shape, the nose and tail are cut by 3 mm from the conventional size.The actual size is designed to be 6mm shorter than the indicated size, making the swing weight lighter and strengthening the power of the spin.In addition, the shape of the nose and tail has been changed compared to the previous models, and the shoulder part is slightly angular instead of round.Furthermore, the outline is straight near the snow contact point, and the nose and tail are better applied, improving the grip at the railroad crossing.
Also note that the new side cut improves stability during gliding.The flex in the center is softer, the flex in the nose and tail is reinforced, and the new outline gives you more stability on the turn.The overall length is set a little short, but the high stability during gliding makes it easy to decide the trick even in Gratley.
Ultra-lightweight structure using the popular FM2 CORE, and a convex shape and sanding finish with excellent operability for the sole.In addition to the uniquely designed DUCK PLATE (TYPE4) equipment that achieves both impact resistance and operability at the feet, the nose and tail have a built-in W POWER CARBON RIBBON with excellent repulsive force and response, and only with repulsive force. The repulsion speed is also increased.With this full model change, it has been updated to a more attractive high potential model.
A new 156 cm for taller people has also been added, expanding the range of choices.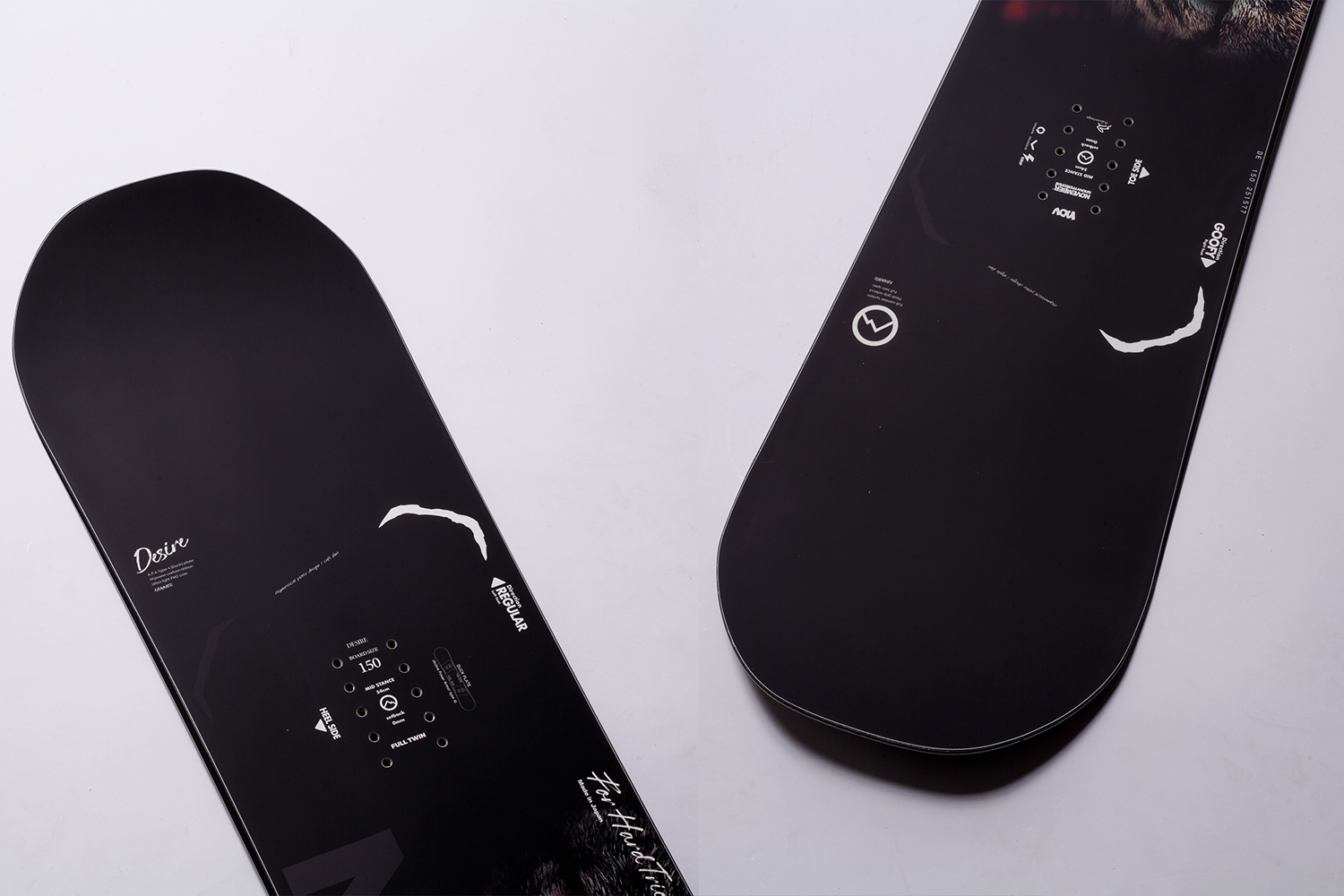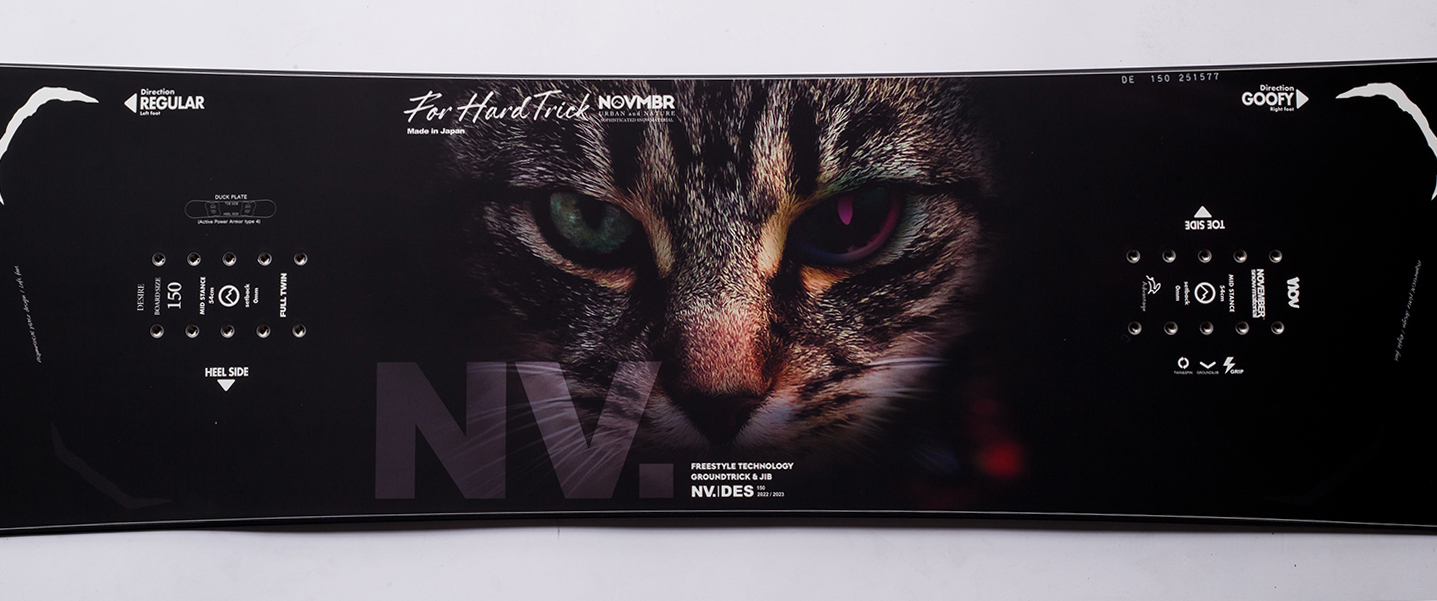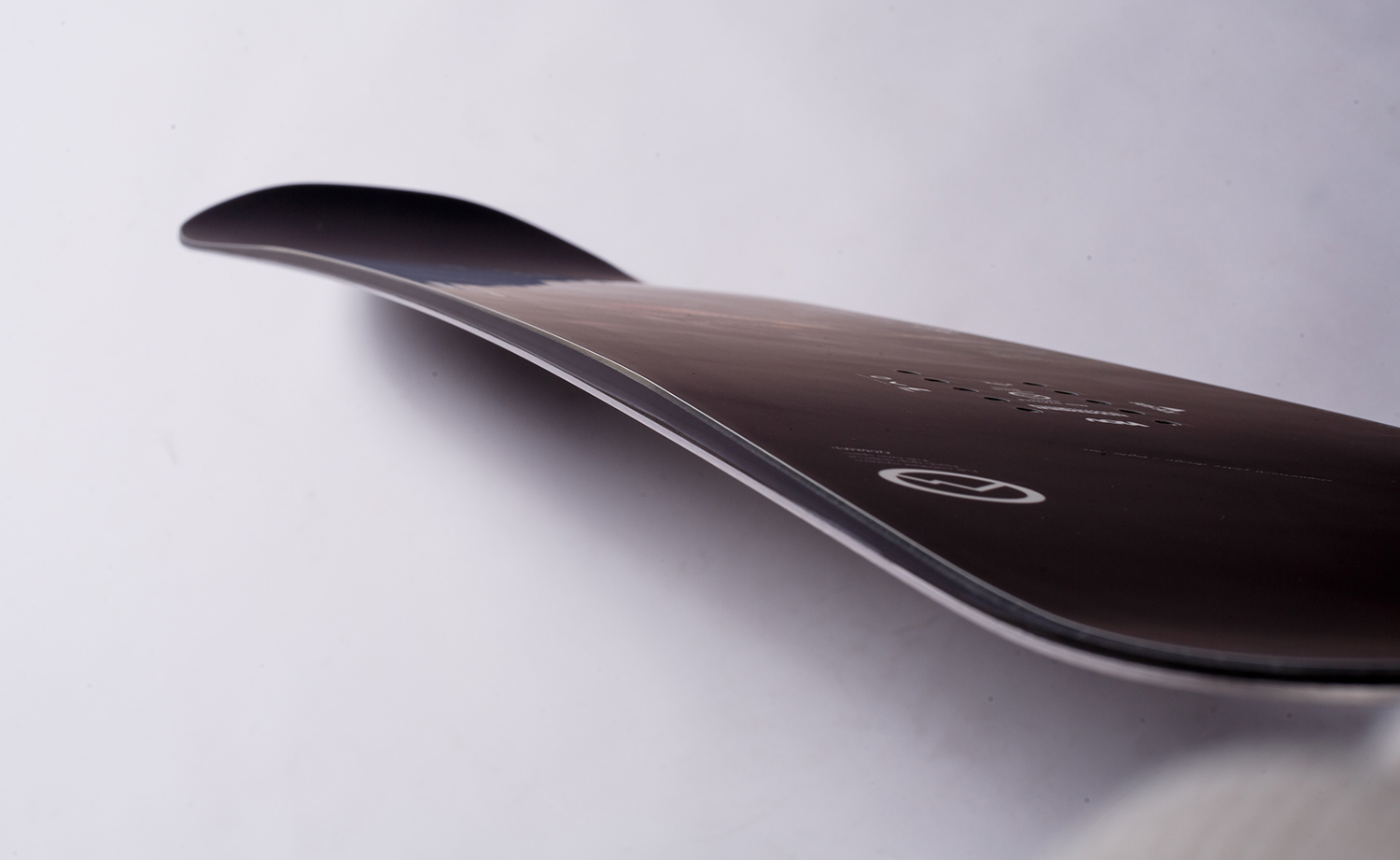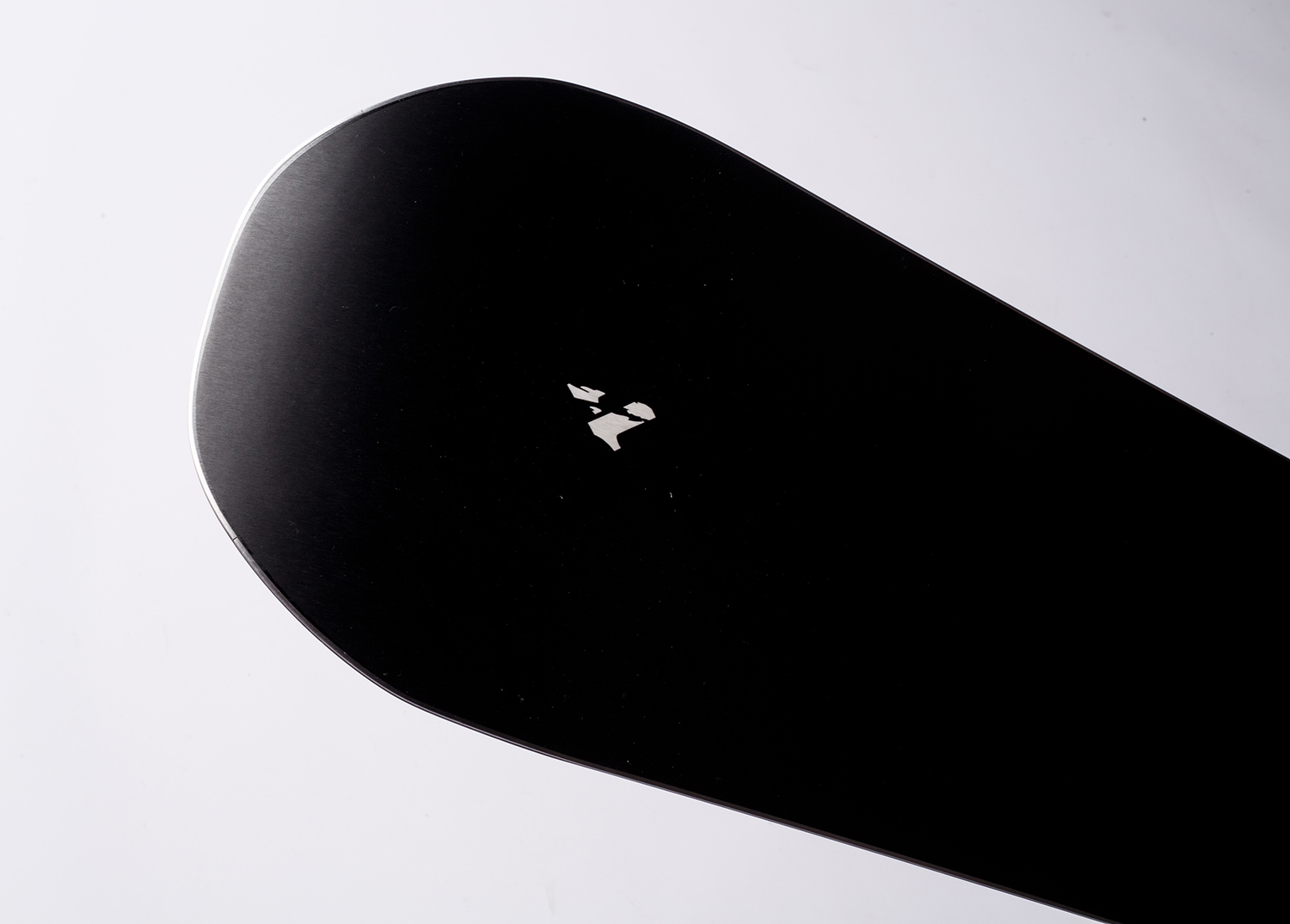 > Pre-emptive gear special feature: NOVEMBER snowmaterial
>The double camber model "DESIRE W" that appeared in the lineup as a reprint this season.Introducing the latest technology, powering up and complete revival
>New model "BC ROCKER" that adopted a full rocker for the all-mountain & powder model "BACK CITY"
>Inevitably sold out!Popular short and wide model "ICE CAT" that can be used not only for powder but also for freestyle

---
Click here for information on the latest lineup of NOVEMBER snow material
NOVEMBERsnowmaterial BRAND PAGE