The season for the catalog issue has come again this year!
The deadline was over last week, and a freshly made squirrel magazine arrived at the company ~ (although there are only 3 books yet)
Prior to the release next week (7/19), I will give you a glimpse of the contents.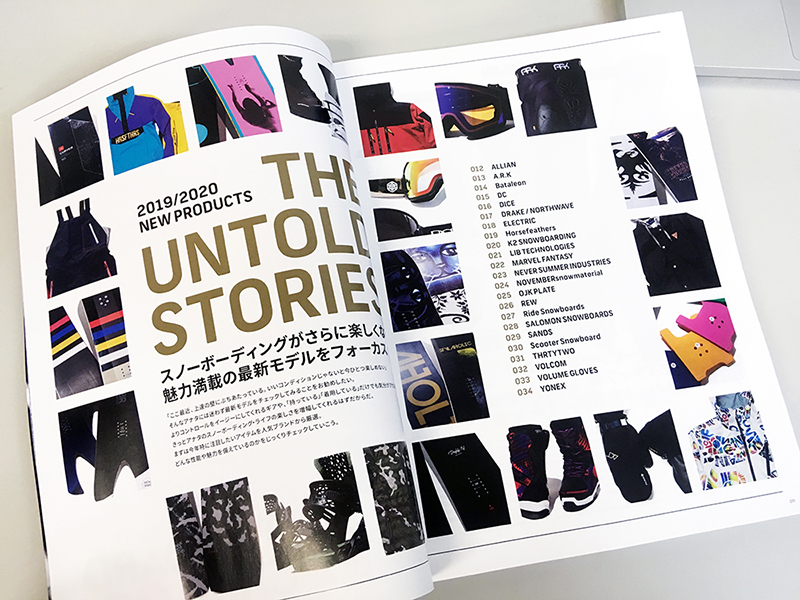 First of all, here.The popular project "UNTOLD STORIES" every year.Introducing not only the price and specifications, but also the charm of the gear itself, such as the story of the item and the background at the time of production!23 brands are listed this year.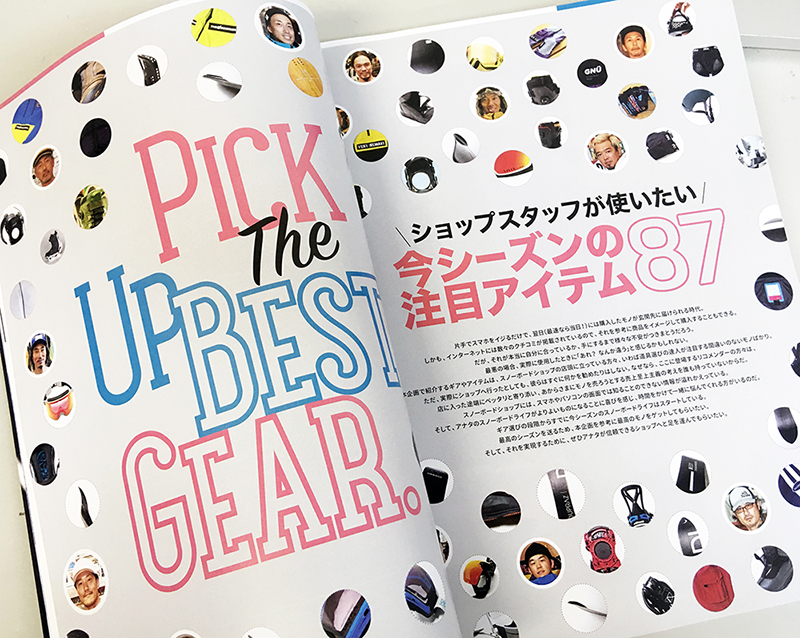 Next is the special feature at the beginning.This year, we asked all snowboard shops nationwide, "I'm paying attention to this! I was introduced to an item called.I was asked to choose it from the perspective of wanting to use it myself, so there may be some maniac items ??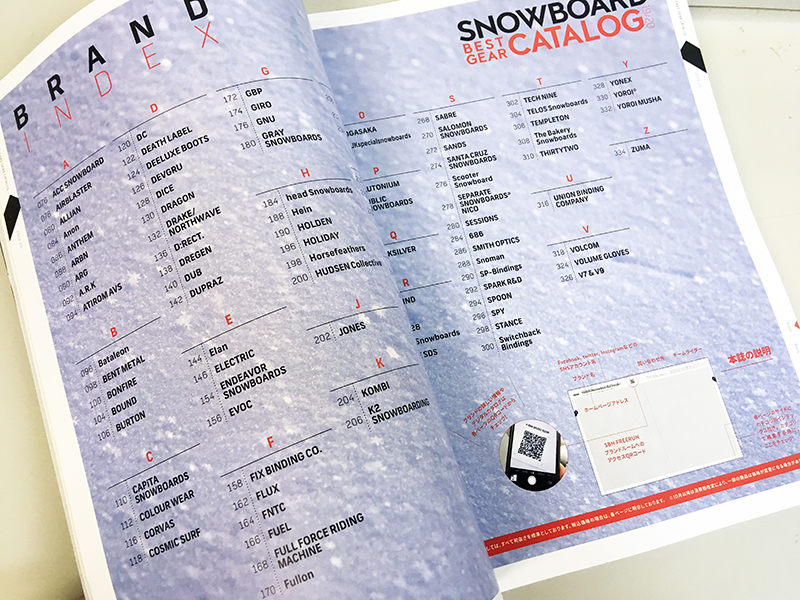 And wait, "Brand Gear Catalog"!From hard gear to soft goods, 104 brands of items are lined up.Check out this winter's items ♪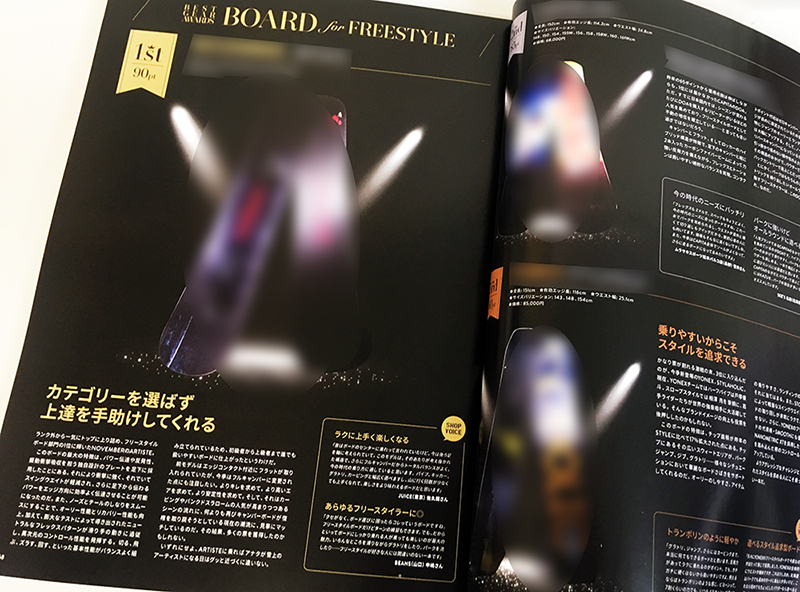 The "BEST GEAR AWARD" that started last year was held again this year!We also took a questionnaire to the snowboard shop and decided the top 3 for each category.Please check the result in the magazine!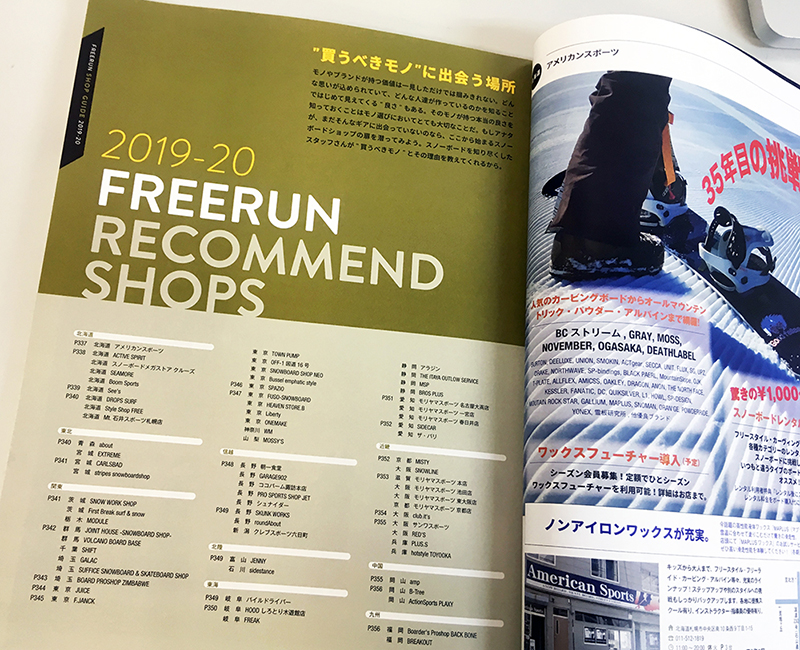 A "shop guide" that collects information on reliable snowboard shops who cooperated with the opening plan and GEAR AWARD.If there is a store near your place of residence, please come and visit us!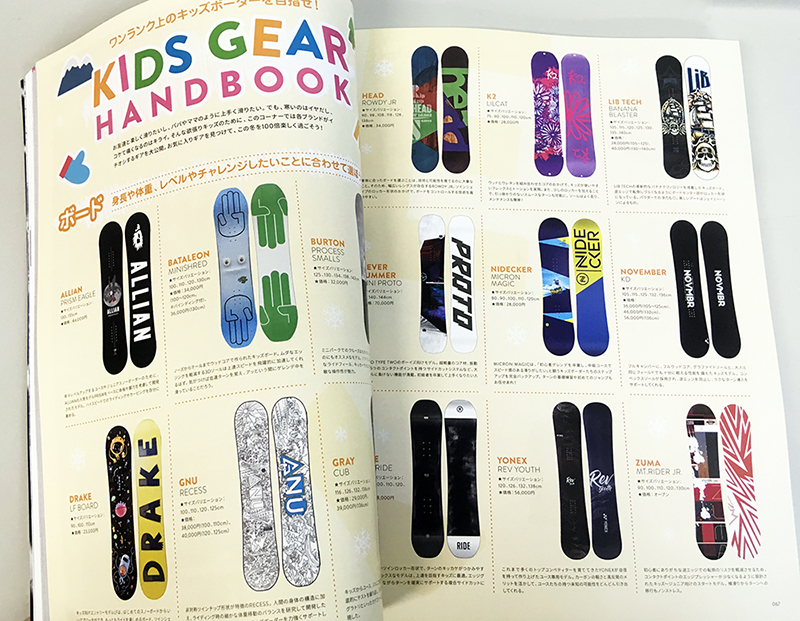 We also introduce kids gear!A lineup of items for kids released by each brand this year.We have posted an article on how to choose kids gear on this site, so please refer to that as well!
If you are interested in the catalog issue, please take a look at this magazine.It will be sold at snowboard shops, Marasaki, bookstores, etc. listed in the shop guide!