DAY
Eastfall Jacket / Evergreen Down Collar Insulator /
Base Layer Midweight Long Neck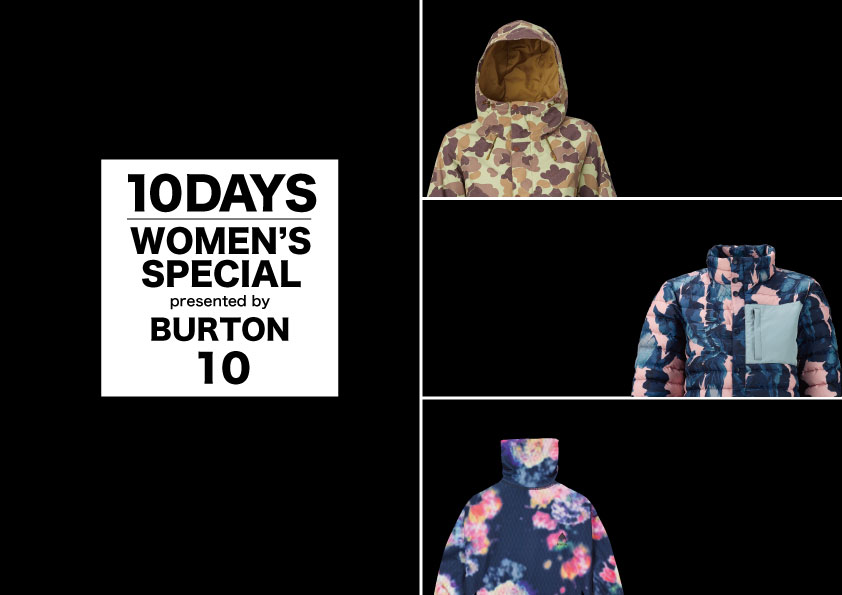 People, nature and snowboarding ──The important thing to maintain that relationship 100 years from now is that people do not destroy nature.In the first place, human production and consumption behavior puts a burden on the earth, but if we do not use the wisdom to minimize it and take appropriate actions, we may not be able to snowboard.It's already time to take it seriously.
In 2016, BURTON partnered with Bluesign® to ensure that some soft goods fulfill their environmental responsibilities and also contribute to consumer safety and resource conservation.
"Bluesign®" is a certification given to products that have undergone a sustainable supply chain (the connection of the entire process from the raw material stage to the delivery of products and services to consumers).It is said that the standards that must be cleared in order to obtain this are one of the strictest standards in the world, and the products that have obtained the certification are "the world's highest level in terms of resource saving with minimal impact on the environment." It will be widely recognized in the world as "things".
Everyone knows the greatness of nature and loves it.That's right.Then, when I go out to the slopes, I want to wear earth-friendly clothing.It's natural to think so.
At the end of this project, which has been delivered 10 times, we will introduce sustainable items from among the many "Bluesign® certified products" of "BURTON".
I hope that winter, which is a pleasure for snowboarders, will come for a long time in the future.
Have a nice season, everyone.See you again.
《Eastfall Jacket》
A favorite of the golden girl, Kelly Clark.The design that shines in the mountains as well as in the city is impressive.Adopts "DRYRIDE 2 layer material" with premium waterproofness and "40% recycled THERMOLITE® insulation" which is eco-friendly and high performance.Other rider-invented features such as sleeve vents, ergonomic water-repellent waist gaiters, and mesh dump pockets are also available.
Wearing this jacket will keep you warm and dry in any condition.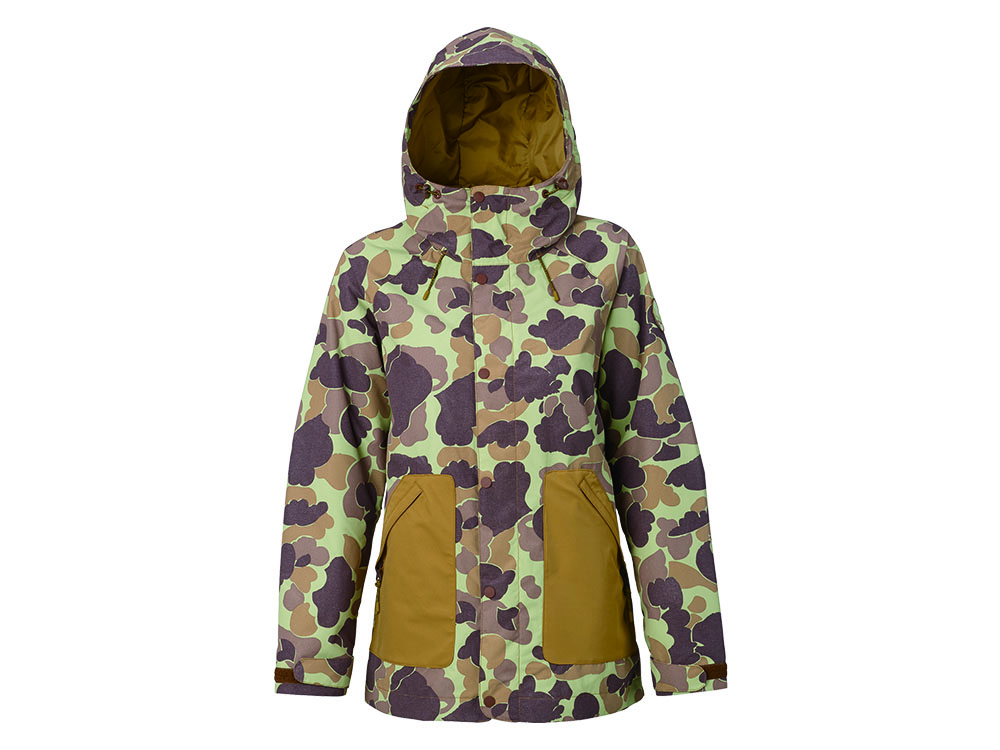 《Eastfall Jacket》
SIZE: XS / S / M / L
COLOR: Bean Camo / Dull Gold / Bitters / Jaded Sedona / Larkspur / Kaliedoscope / Mood Indigo / Sodalite / Surf Stripe Coral / Young Folks / Everglade
PRICE: 25,000 yen
《Evergreen Down Collar Insulator》
Eco-friendly first place using "RSD down" and "bluesign® certified material".A super down jacket that isolates the outside air from the inside and keeps the "warmth as if you were on a bonfire" perfectly.The water-repellent finish is perfect, and a functional zip pocket is used on the chest.In addition, it is equipped with "Living Lining ™" developed by "BURTON", so it will not get too hot.This down, which feels the body temperature and keeps stable warmth and comfort, has a positive effect on the user's performance.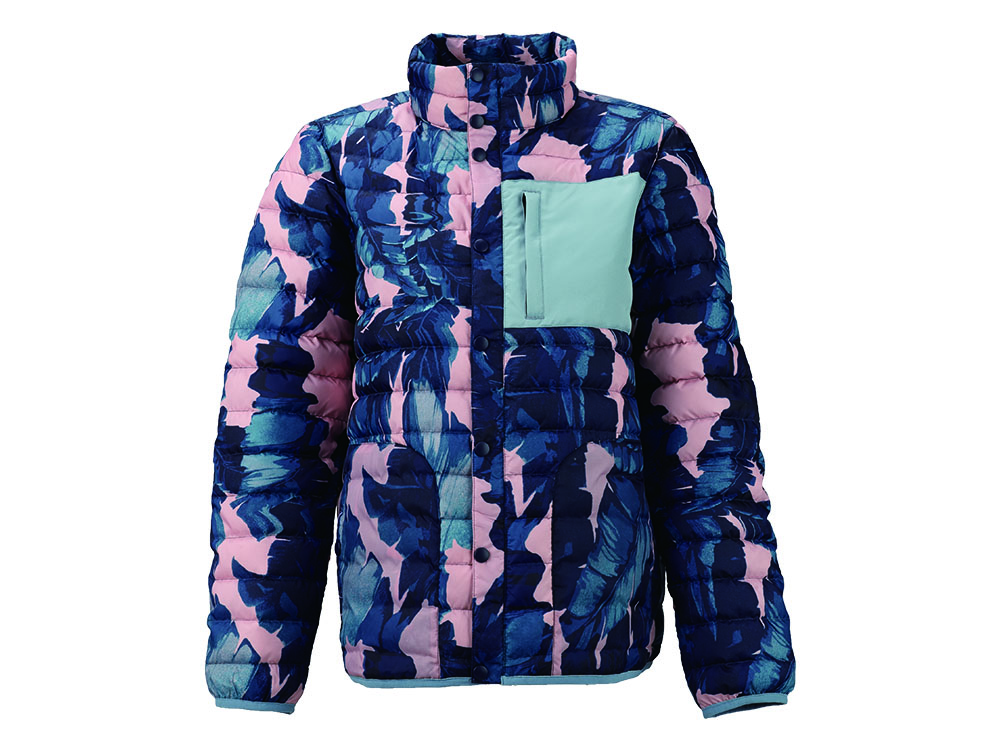 《Evergreen Down Collar Insulator》
SIZE: XS / S / M
COLOR: Zolatta / Bitters / True Black
PRICE: 26,000 yen
《Base Layer Midweight Long Neck》
An epoch-making base layer with an original design collar that can also be used as a neck warmer.The mesh panel on the front always keeps excellent breathability, and at the same time it also protects the face from snow, wind and ultraviolet rays.Furthermore, by adopting "DRYRIDE Ultrawick ™ Midweight 200" from the neck down, it covers all the essential elements for layering.The seams are soft and stretchy, reducing friction.The length is a little long, so you don't have to worry about the hem coming out when strapping. This layer, which is also "Agion® deodorant", allows you to ride fresh and comfortable all day long.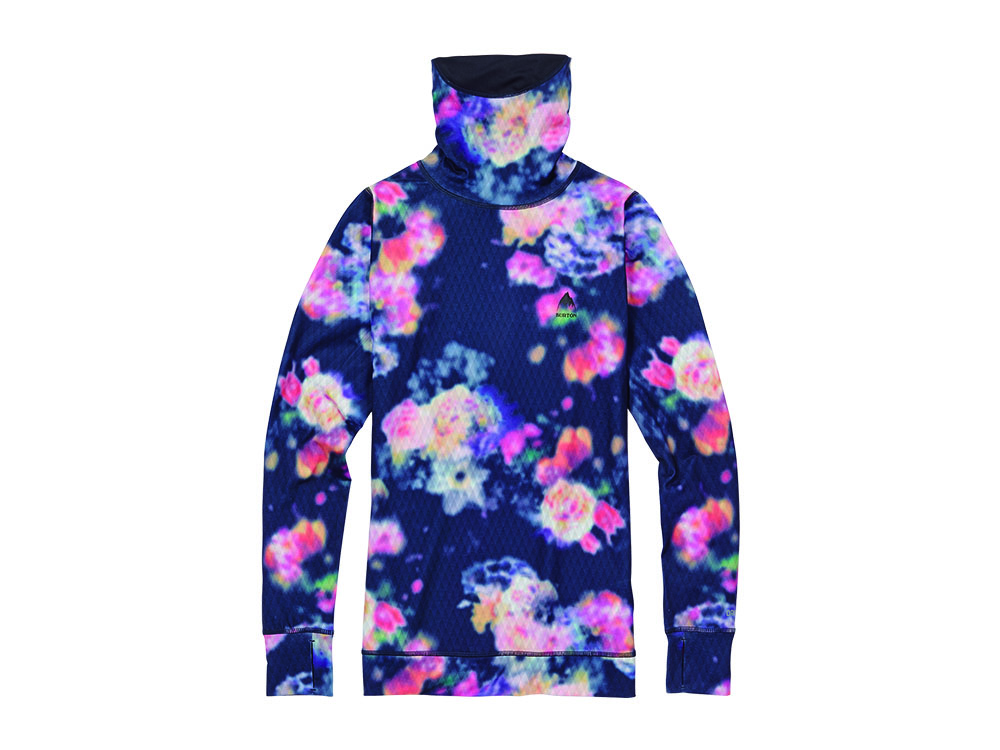 《Base Layer Midweight Long Neck》
SIZE: XS / S / M / L
COLOR: Forest Poppyfield / Jaded Sedona / Kaleidoscope /
Prism Floral / Starling Mojave / True Black
PRICE: 6,000 yen