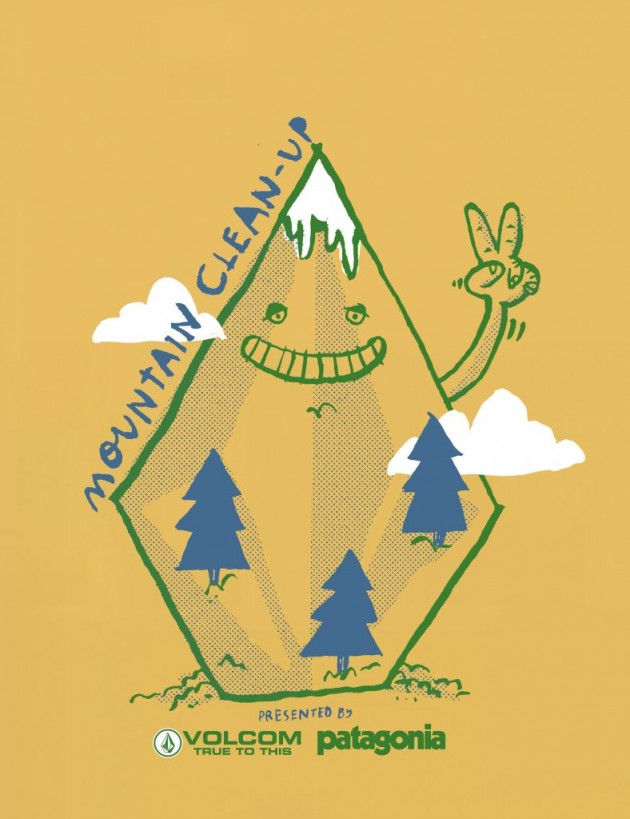 Also in product developmentVarious efforts to create a better future, such as environmental conservation and community supportThe world's first brand that covers 3S (surf, snow, skate) cultureVOLCOMAn outdoor wear brand that develops highly functional but environmentally and socially friendly products such as neoprene-free natural rubber wetsuits and swimwear whose entire collection has become a fair trade product.Patagonia"Teamed up for the 5th Mountain Clean on 5/18 (Sat) Nagano PrefectureAble Hakuba GoryuHeld at!
Patagonia,VOLCOMHave been holding hands together and have been holding mountain clean events continuously four times since the year before last.
Click here for the previous 2018 event.
A better future can be created by each person being aware of their future and actually taking action.Anyone can participate in this event.Thank nature for always giving us a lot and let's start with what we can do!
【Detail】
Schedule:May 5th (Sat) * Postponed date: May 18th (Sun)
Time:9:00 (reception starts) 9:45 (start) to 11:15 (end)
Place : Able Hakuba Goryu Toomi slope
(22184-10 Kamishiro, Hakuba-mura, Kitaazumi-gun, Nagano Prefecture)
The meeting place:Escal Plaza 2F outside terrace (slope side)
Parking Lot:Free parking lot (1st-4th pages)
Cooperation:Able Hakuba Goryu-Nagatsuka Seisakusho
Participation benefits:Limited number of commemorative T-shirts
Please note that this time it will be distributed in a lottery format.
If you do not meet your request, we will prepare a small gift.
■Please note that T-shirts cannot be distributed to children under the age of 3 as we do not have the appropriate size available.We are waiting for you with a small gift instead!
Event official hashtag
# VPMC2019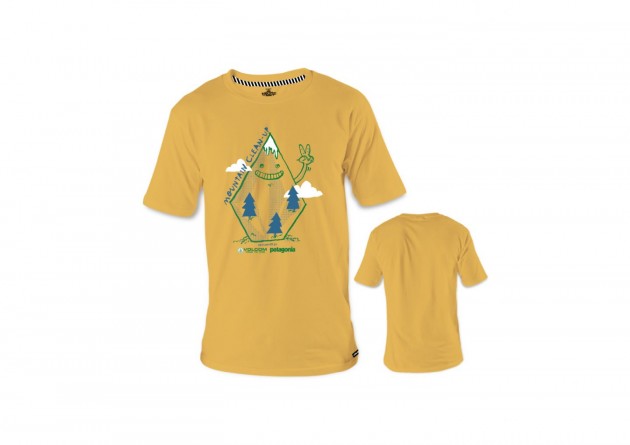 【Precaution】
* Mountain clean is convenient: drinks, work gloves, tongs, easy-to-move clothes and shoes, boots, hats, rainwear, etc.
* If you come by car, please be aware of the impact on the environment and ride as much as possible.
* It will be a light rain.Sudden changes in the weather are expected, so please equip yourself with sufficient equipment such as clothing and shoes.
* In case of stormy weather, it will be postponed until May 5th (Sun).If it is difficult to make a decision, information will be sent from Patagonia Hakuba & VOLCOM's SNS by 19:17 the evening before.If it is difficult to hold the postponement schedule, it will be canceled.
Patagonia Hakuba Instagram @ patagonia.hakuba
VOLCOM Instagram @volcomjapan
VOLCOM Twitter @JapanVolcom
VOLCOM Facebook @ volcom.JP
In order to minimize the amount of garbage
The garbage bag used for beach clean on the day is
Please bring unnecessary bags such as supermarkets and convenience stores.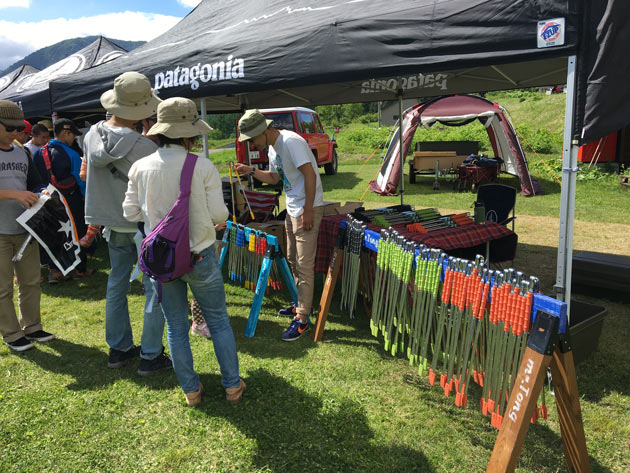 In addition, Nagatsuka SeisakushoWith the cooperation of "Tongs for picking garbage"MAGIP"Free rental is planned.
* Please note that the number is limited.
If you have used it, please be sure to return it to the designated place.
---

On Saturday, May 5th, the same day,General Incorporated Association POW JAPAN (Protect Our Winters Japan)The "Climate Change & Regional Economic Symposium" co-sponsored by Hakuba Village and civic groups centered onHakuba Village Wing 21Held at the Cultural Hall.
The general public is free to enter, and it is close to the mountain clean venue, so why not take one step further to address environmental issues after mountain clean and take part in it?
Would you like to contribute to a better future by thinking and working together on what you can do to protect the snow and keep slipping on Hakuba?
* You can apply for participation in advance from this link.
【Details of POW JAPAN Climate Change & Regional Economy Symposium】
Schedule:2019 years 5 month 18 day (Saturday)
Time: 13: 30-16: 30 (Opening 13:00)
place:Hakuba Village Wing 21Culture Hall
(15 Hokujo, Hakuba-mura, Kitaazumi-gun, Nagano) About a XNUMX-minute walk from Hakuba Station
Price:Admission free
Event overview
program:
(1) Keynote Speech "Creating a Sustainable and Happy Town" (Environmental Journalist Junko Edahiro)
(2) Overseas advanced cases "More than just saving snow, How Mountain Community can lead and solve the climate crisis."
"What is the role of the mountain community in the climate crisis, not just protecting the snow?" (Luke Cartin, Park City, Utah)
(3) Panel discussion
panelist
Mayumi Fujikawa (NPO Ueda Citizen Energy)
Goro Komatsu (Protect Our Winters Japan)
Hiroshi Wada (Hakuba Tourism Development Co., Ltd.)
Moderator
Junko Edahiro
Co-sponsored by:Protect Our Winters Japan, XNUMX horsepower, renewable energy Shinshu net, Hakuba village
Sponsorship / Cooperation:Nagano Prefecture, Omachi City, Otari Village, Hakuba High School, Nagano Prefecture, Nagano Prefecture Environmental Conservation Association
Contact Us:100bariki898@gmail.com
【POWWhat is]
You can check POW from the link below.
https://protectourwinters.jp/about/