This season, DAY LYT draws a spray of your choice with even more buoyancy and agility.
Powered up operability
Freely surf the terrain and walls of the slopes!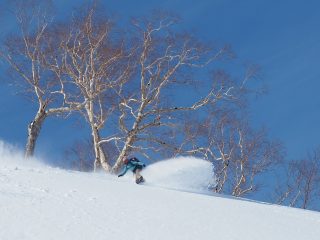 DAY LYT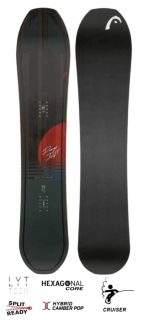 A model that has been further refined for riders who go out to powder hunts.
By making full use of the hexagonal core, the weight of the nose area was measured, and further buoyancy, agility, and operability were improved by orders of magnitude.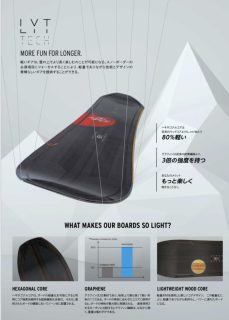 "LYT TECH" is an epoch-making technology that links these two, "lightening" and "performance".Equipped with "LYT TECH" technology that brings out the original performance of the board, we deliver the best performance.
The long nose, narrow pintail and setback camber structure can be enjoyed widely from powder to snow-packed burn.Due to its ease of handling, it is also ideal as the first powder board.In addition, it will respond with sufficient performance to backcountry rides of intermediate level and above, and surf rides that are enjoyed using the terrain and walls of the slopes.