NX SIX equipped with Flexmaster 3000 that can customize the flex of the highback.
From hard park riding to mellow powder runs, you can instantly handle without tools.
A magic binding that can do many roles with one unit.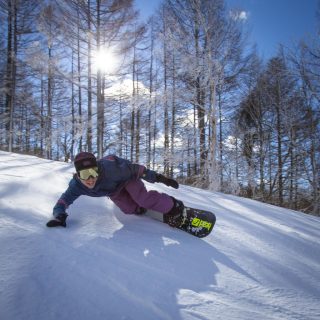 NX SIX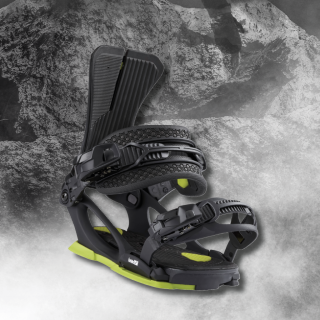 Flexmaster 3000 is a technology that can adjust the flexibility of highback from hard to soft.
An epoch-making system that can be adjusted quickly without tools
You can enjoy various riding regardless of the scene.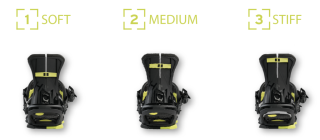 ■ SOFT / Soft setting that realizes a feeling like surfing and free movement!
■ MEDIUM / Medium setting for dynamic riding!
■ STIFF / Responsive flex for power transmission and serious board control!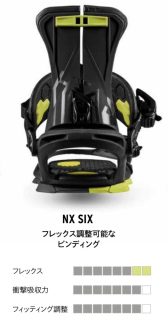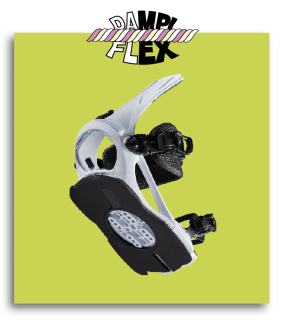 Dampiflex improves power transmission and shock absorption!
Equipped with Dampiflex to improve power transmission and shock absorption.Brings out the natural flex of the board and improves response.Enables comfortable riding.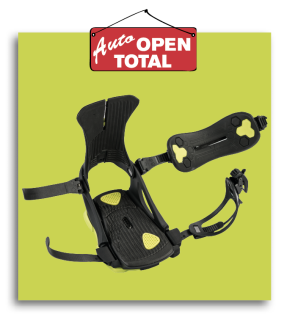 Fully open and easy to put on and take off anytime, anywhere!
An auto-open system that automatically releases both toe straps and ankle straps from the base plate.Easy access to bindings in any environment.
A model developed to meet the needs of riders who can slide in various conditions.
Equipped with many groundbreaking technologies, the NX SIX wants to further improve riding skills and double the funIt is one that I would like to recommend to intermediate to advanced users!