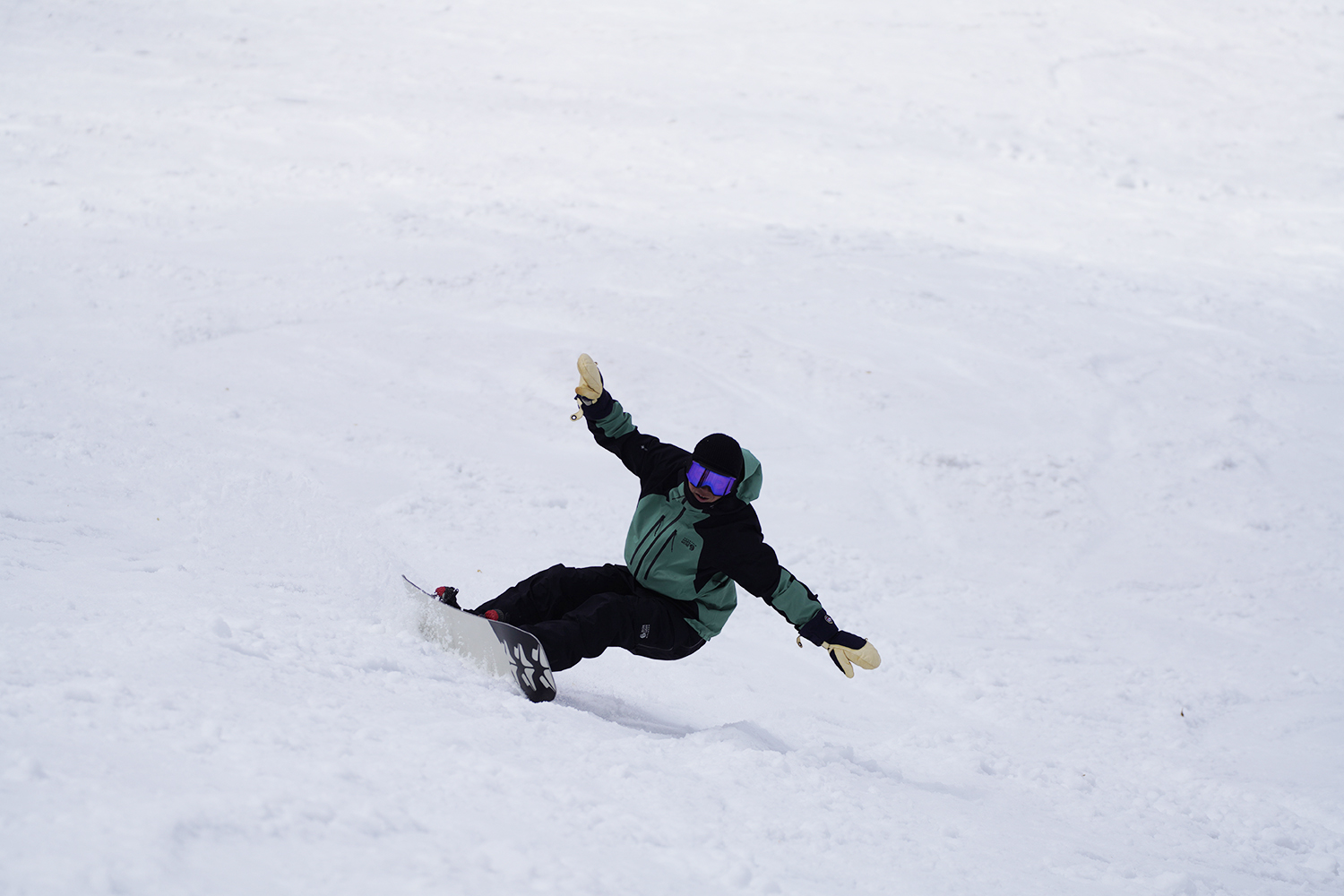 FREERUN November issueIn the special feature "Things given by sessions with riders", in addition to the crosstalk between Yoshitaka Ota and Takafumi Konishi, we introduced the basics of "neutral position" that they advocate.Here, we will deliver the step-up version of how-to in a series of four times using sequence photos.
Special Thanks: Seki Onsen, Niigata
Photo: yoshitoyanagida.net
1st Theme: Carving Turn
Lecturer Rider: Takafumi Konishi
Secret: If you want to draw a smooth carving turn with a beautiful snow-packed burn, keep the neutral position and be aware of the edge operation of the forefoot.In other words, the trick is to use the ankles of the forefoot while stepping on the board with the main hindfoot (always stepping on except at the moment of switching edges).Let's introduce it with a photo.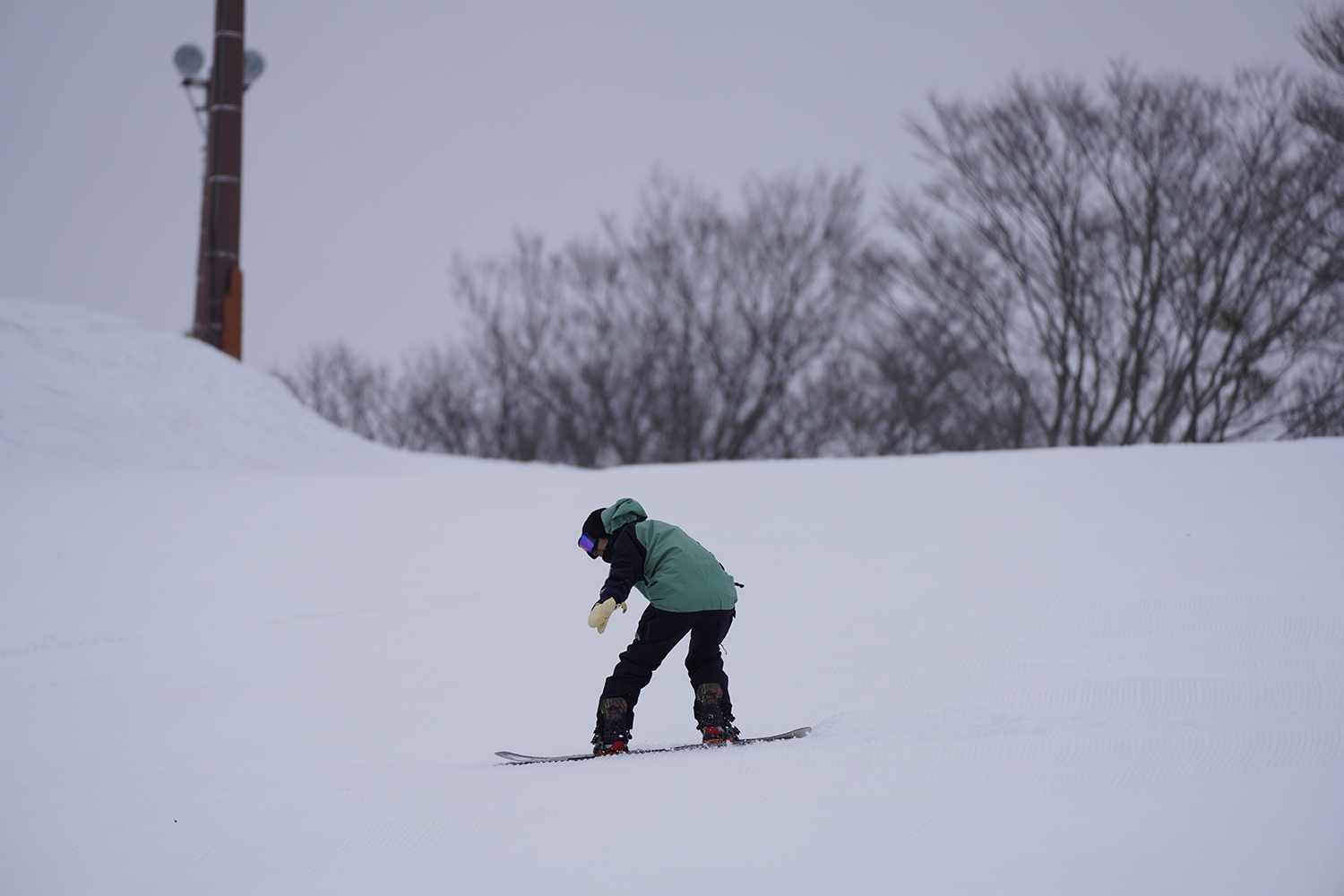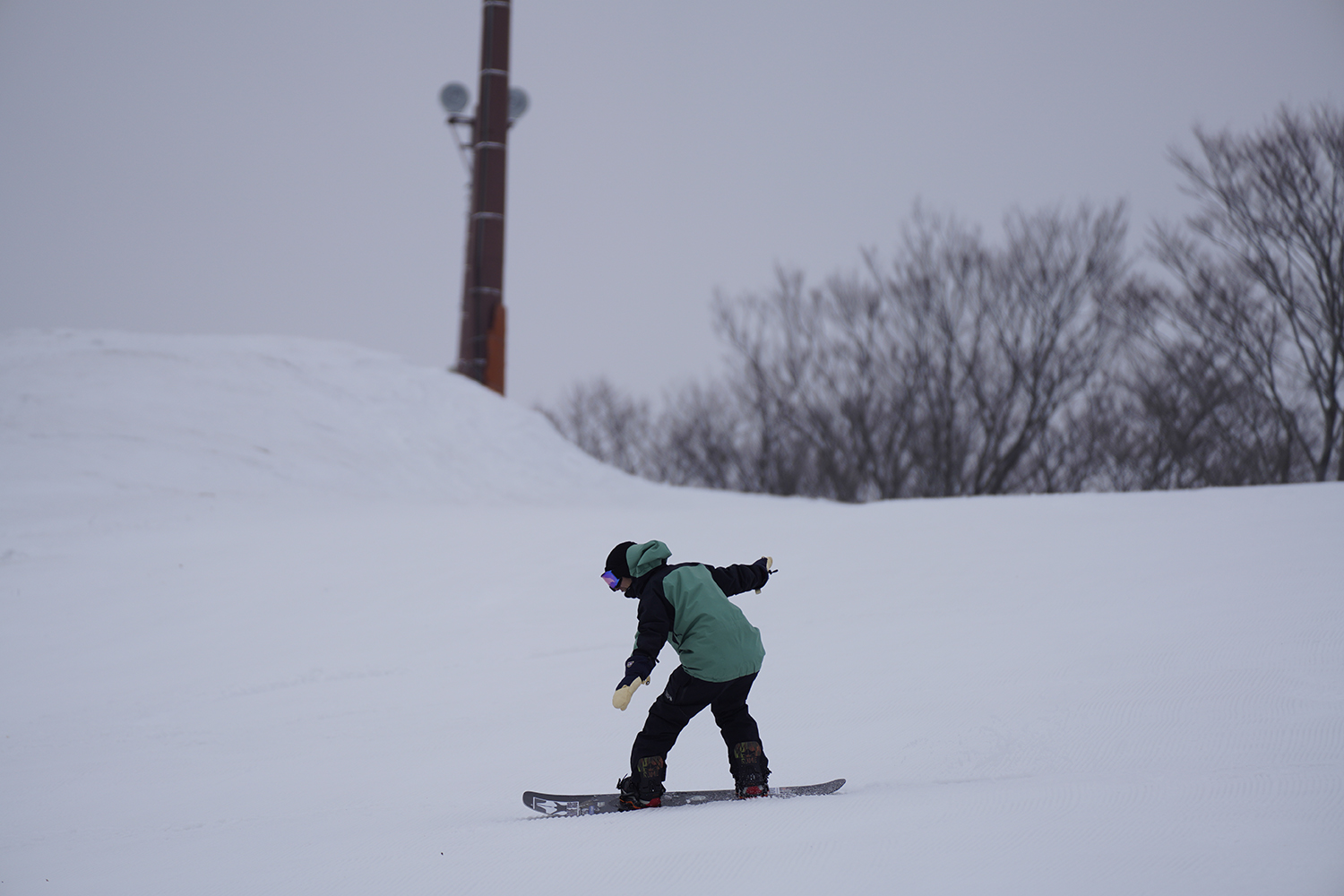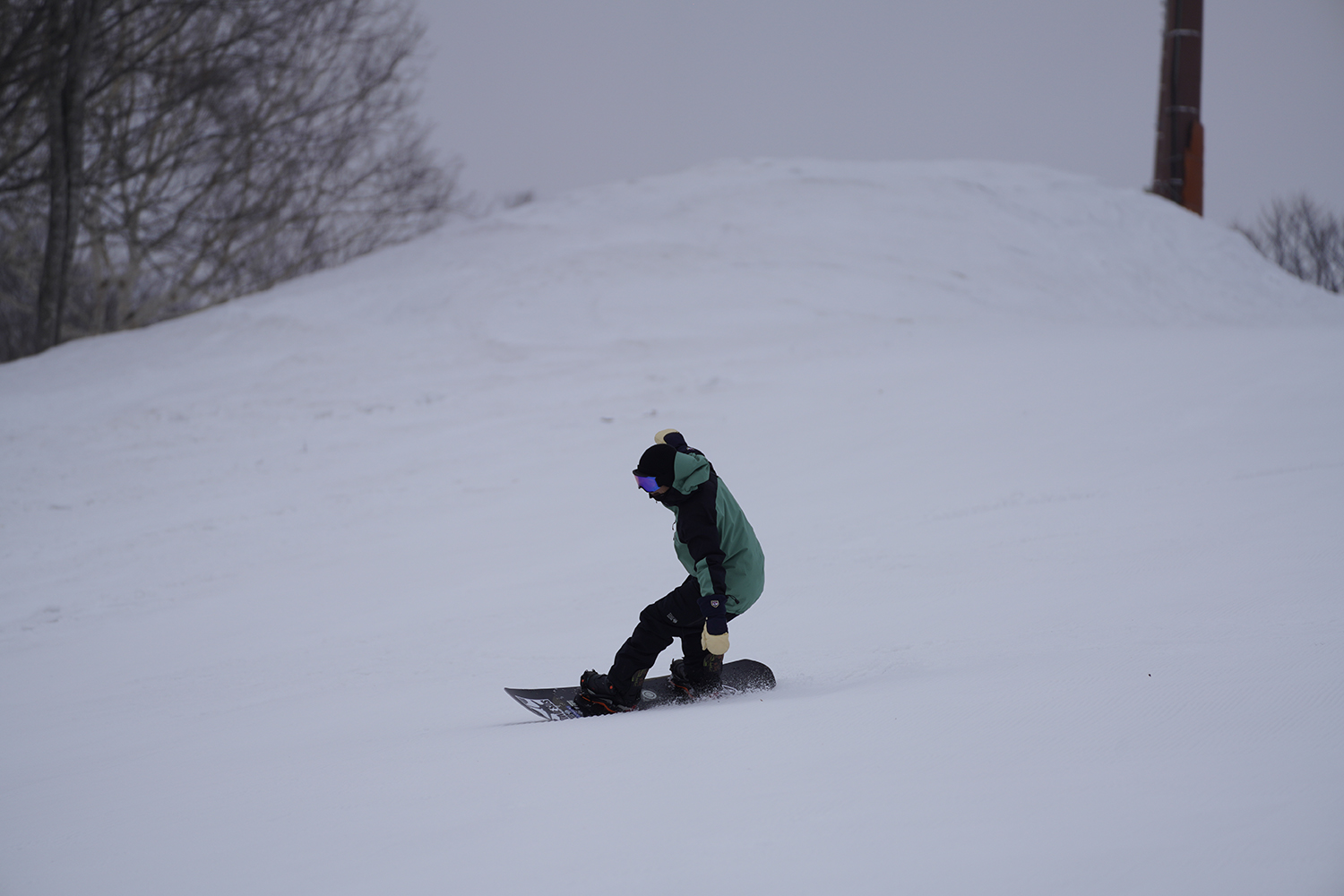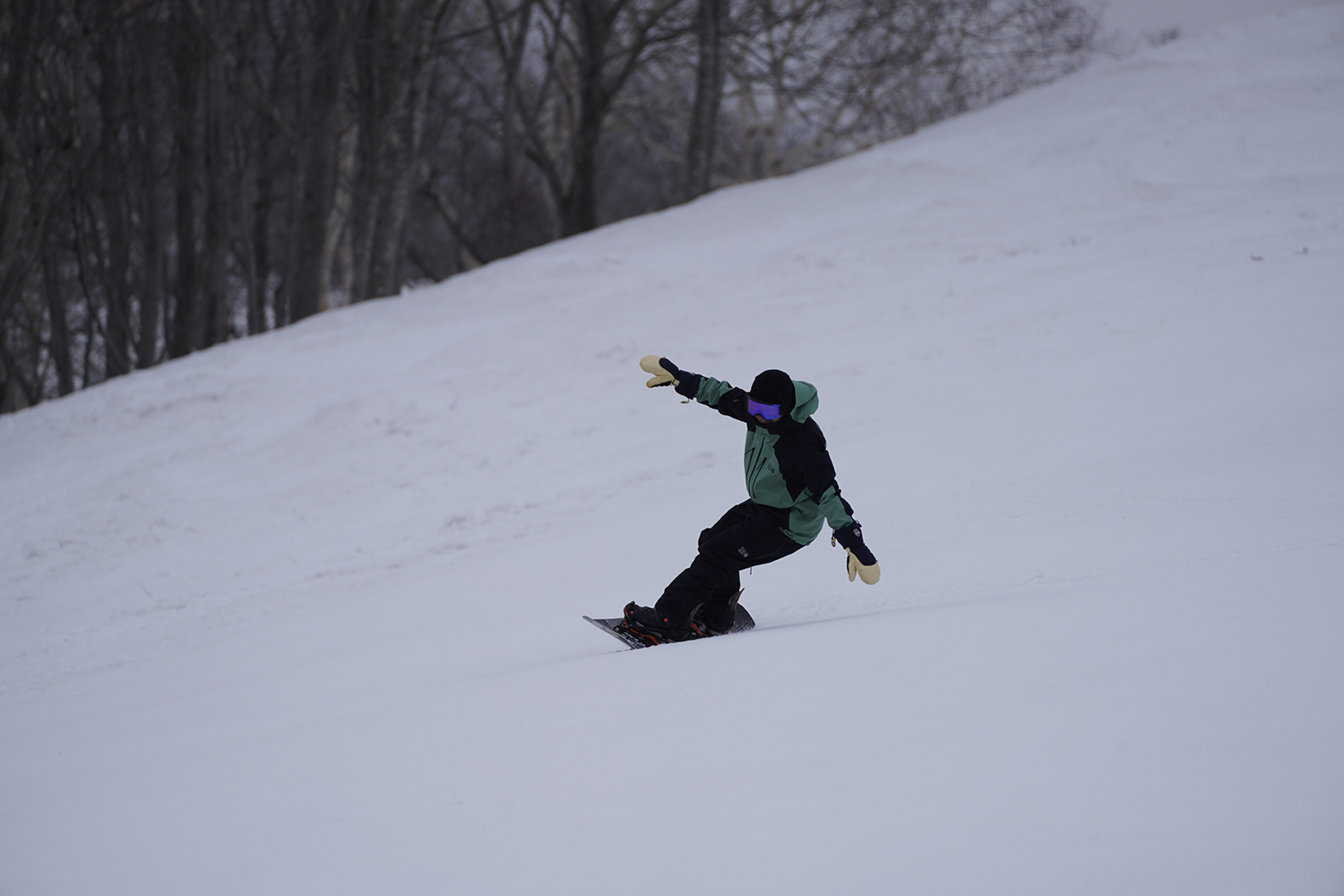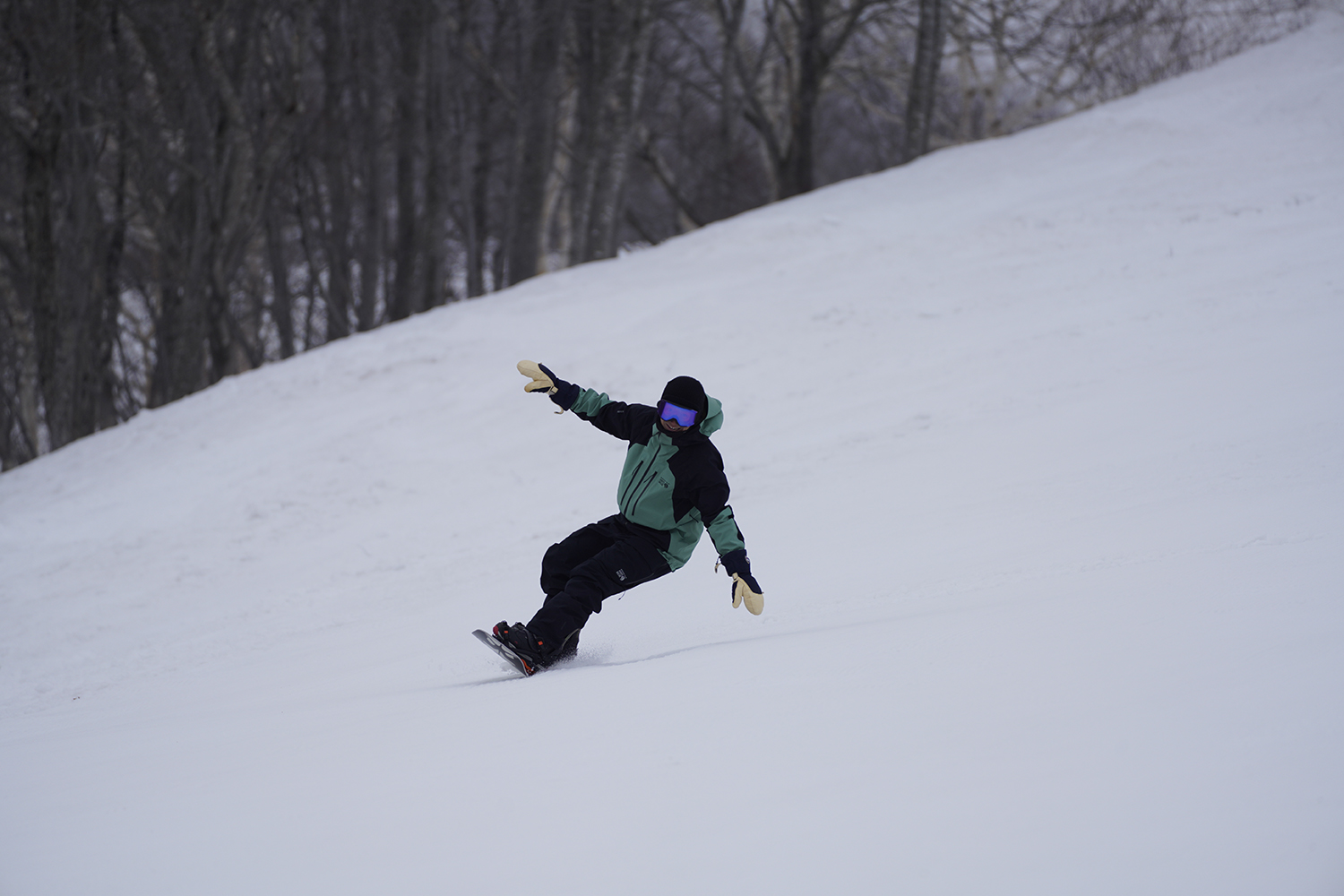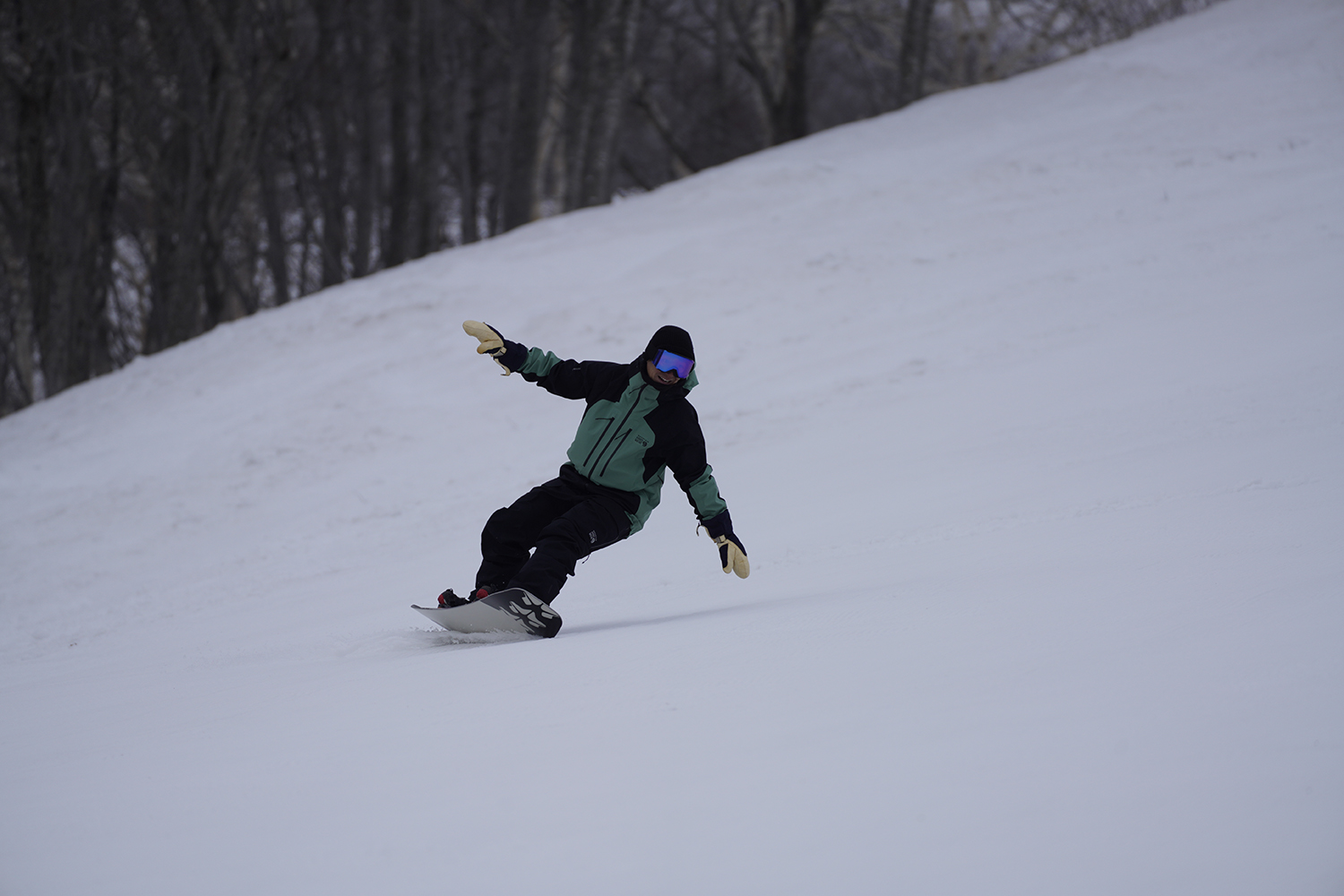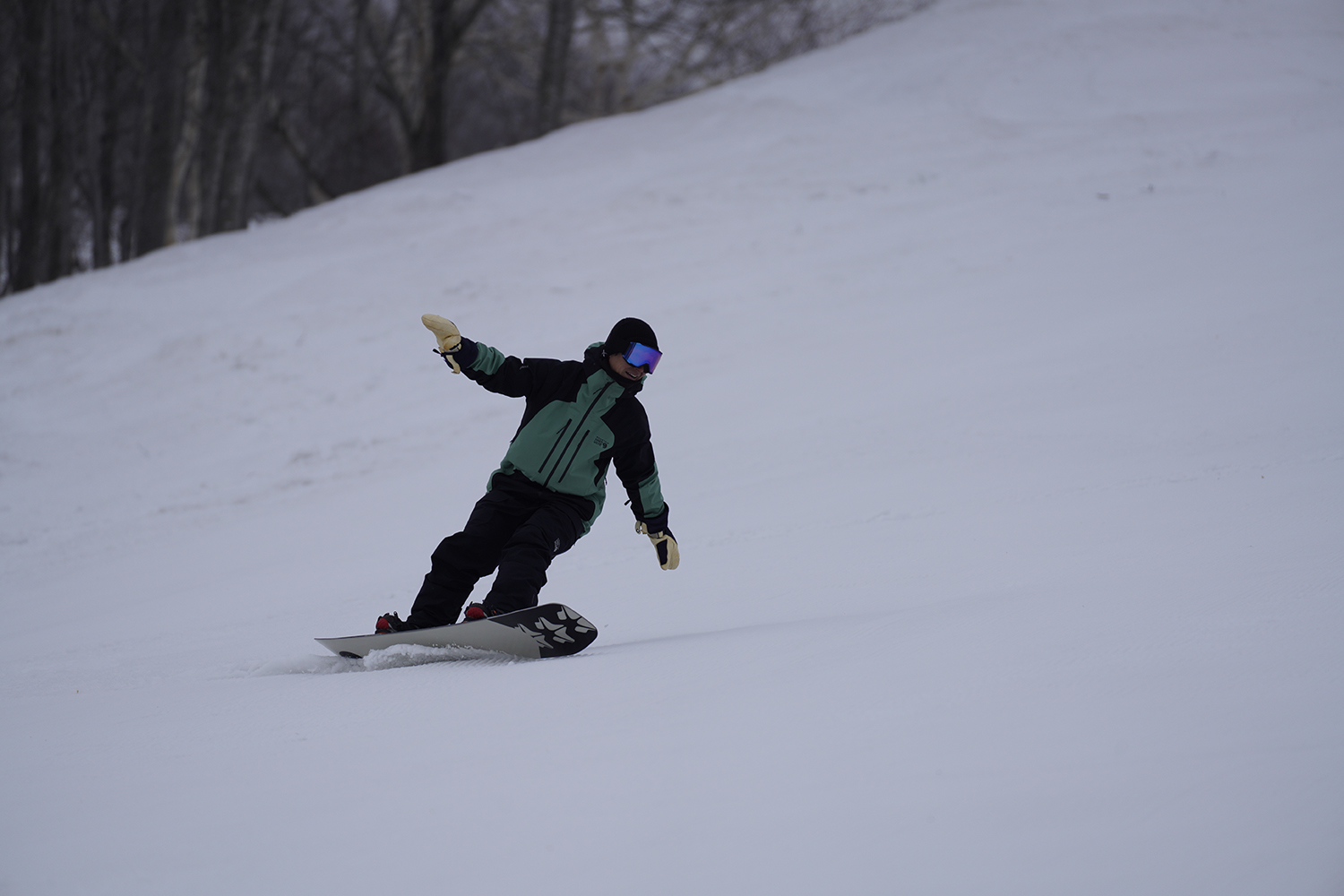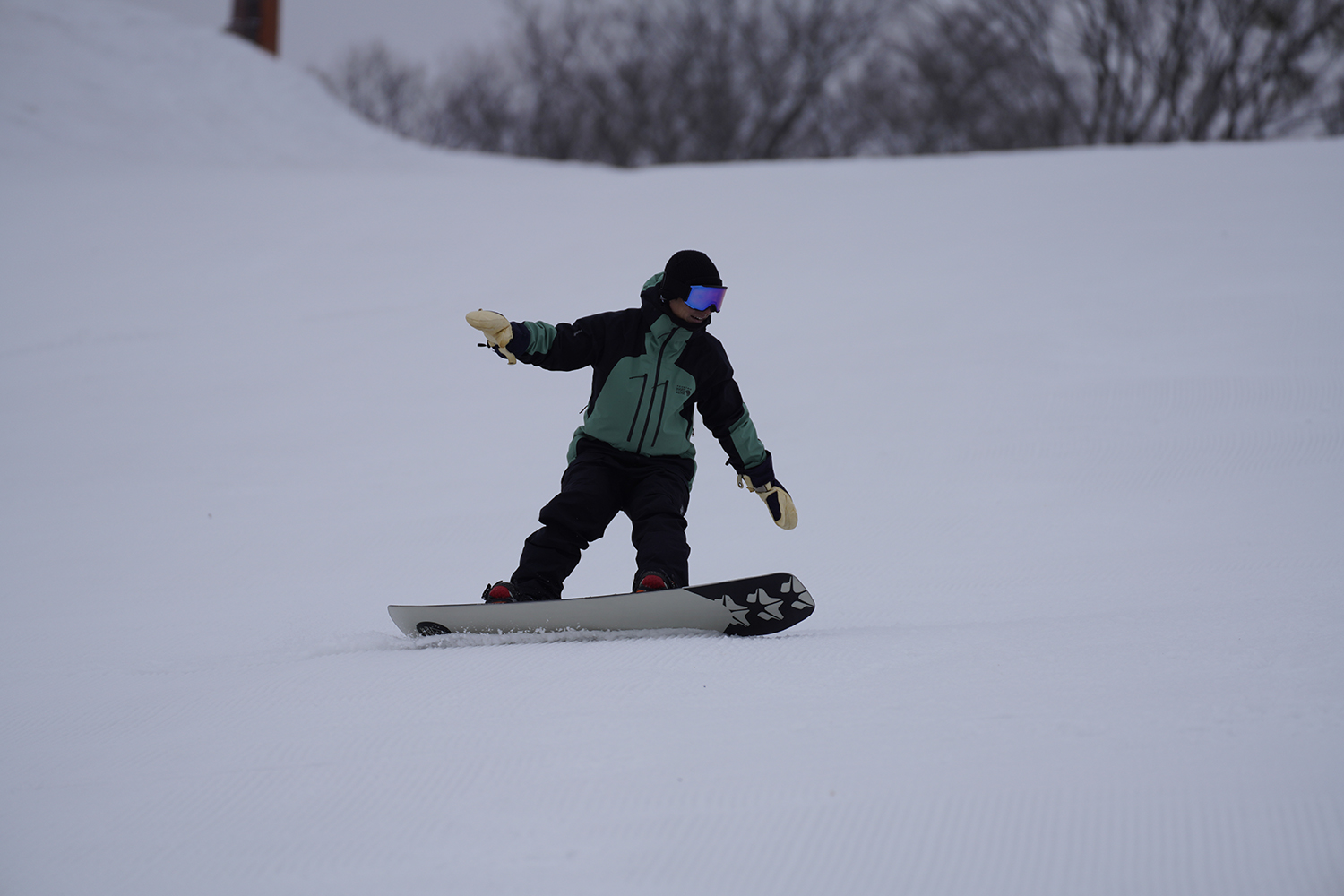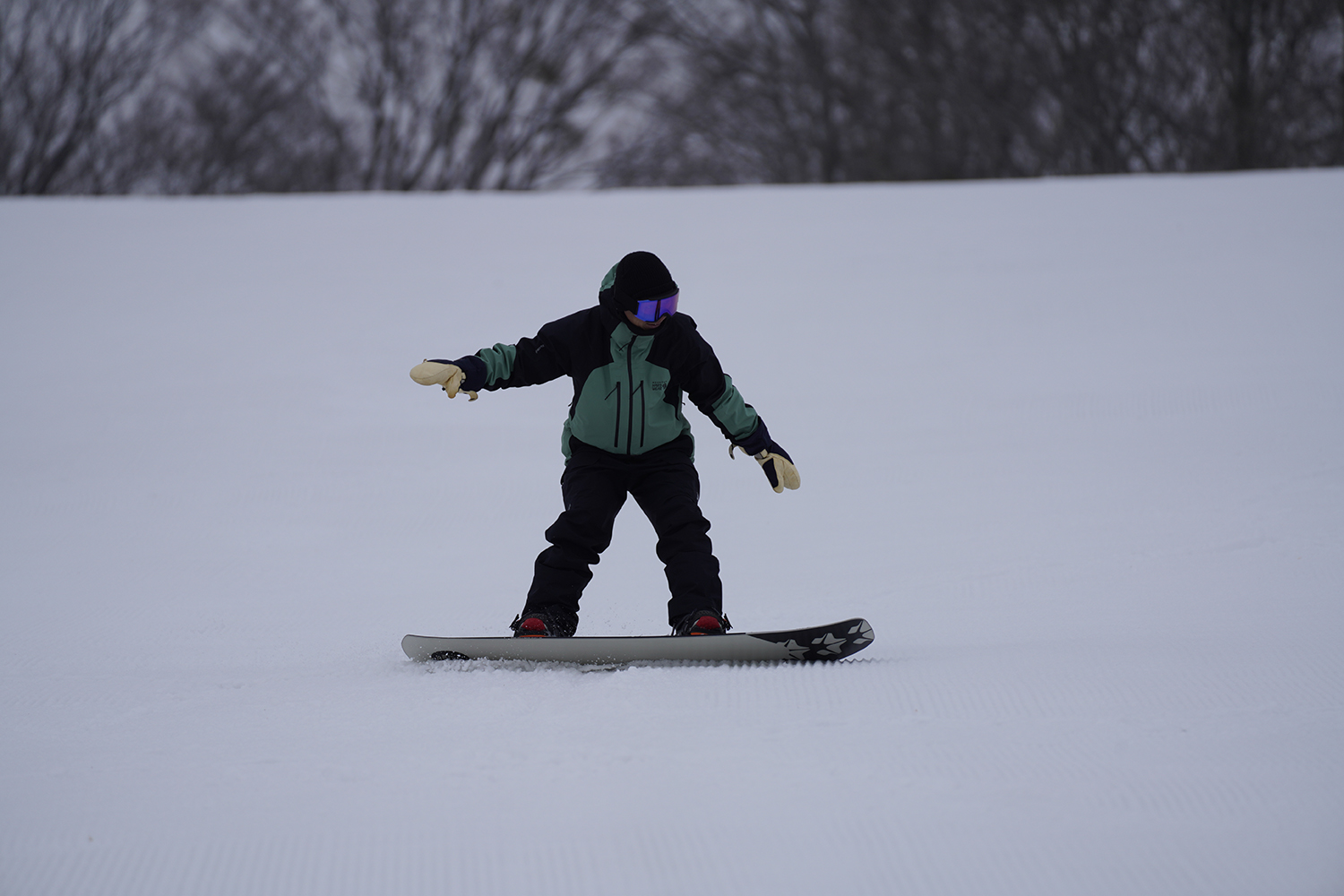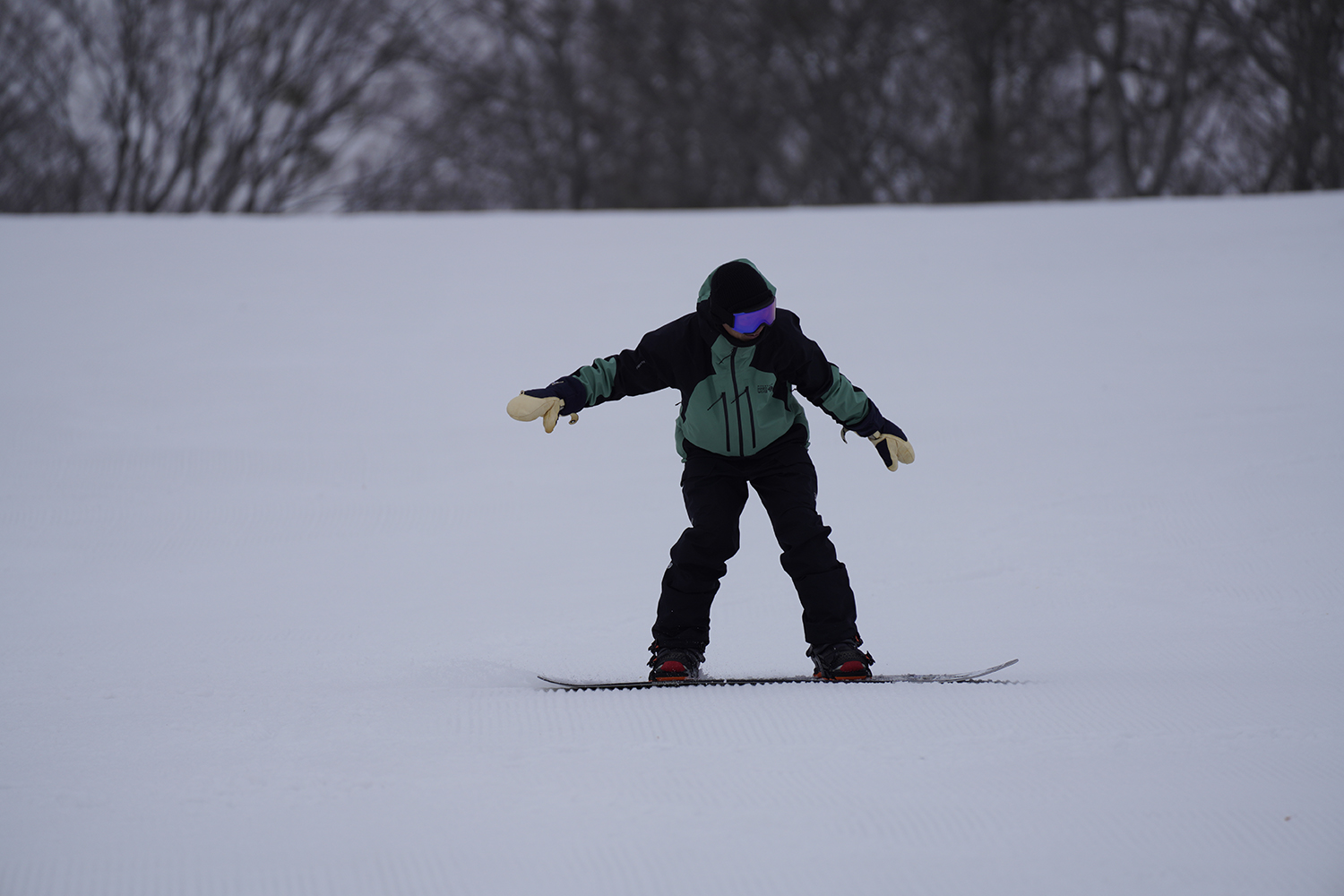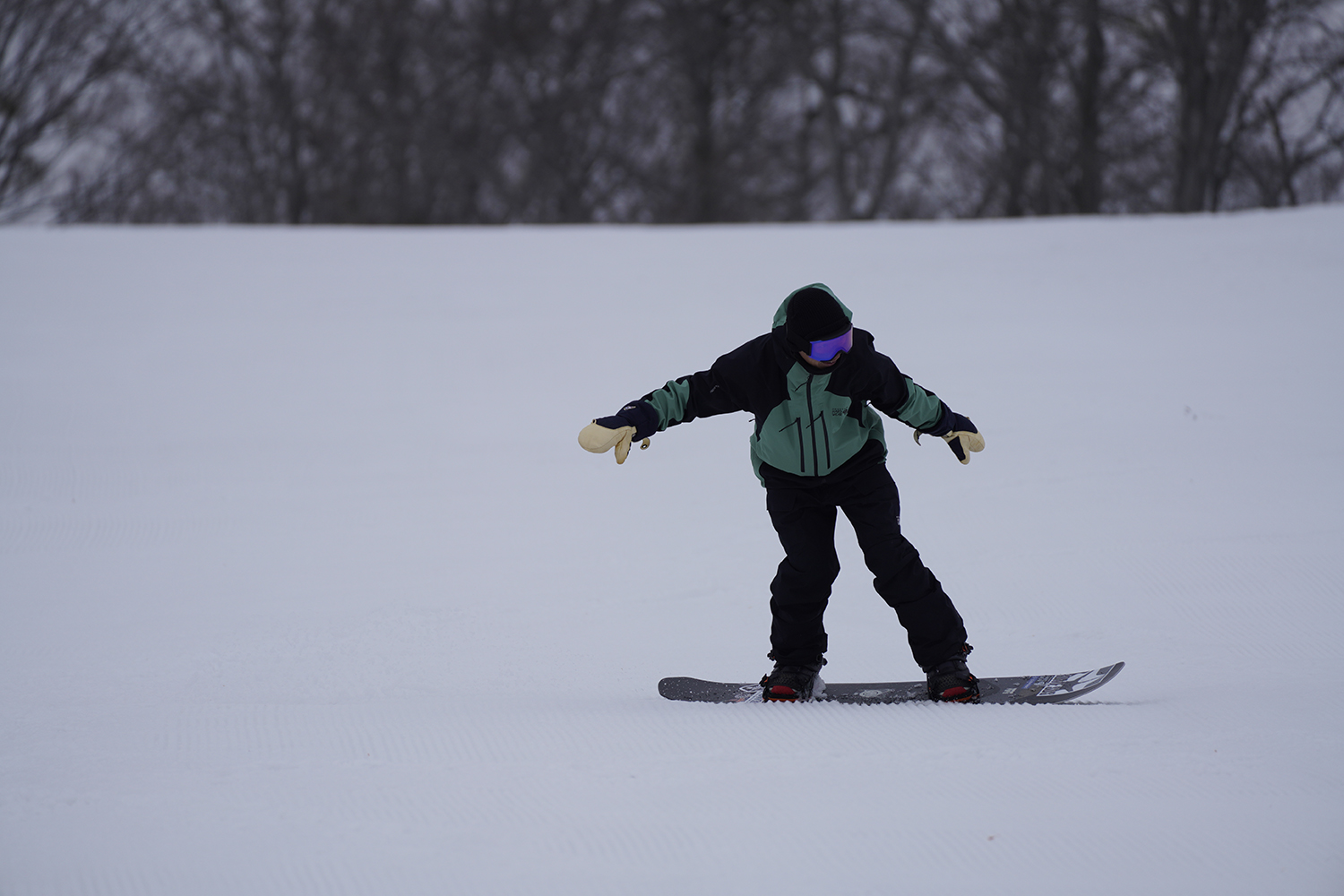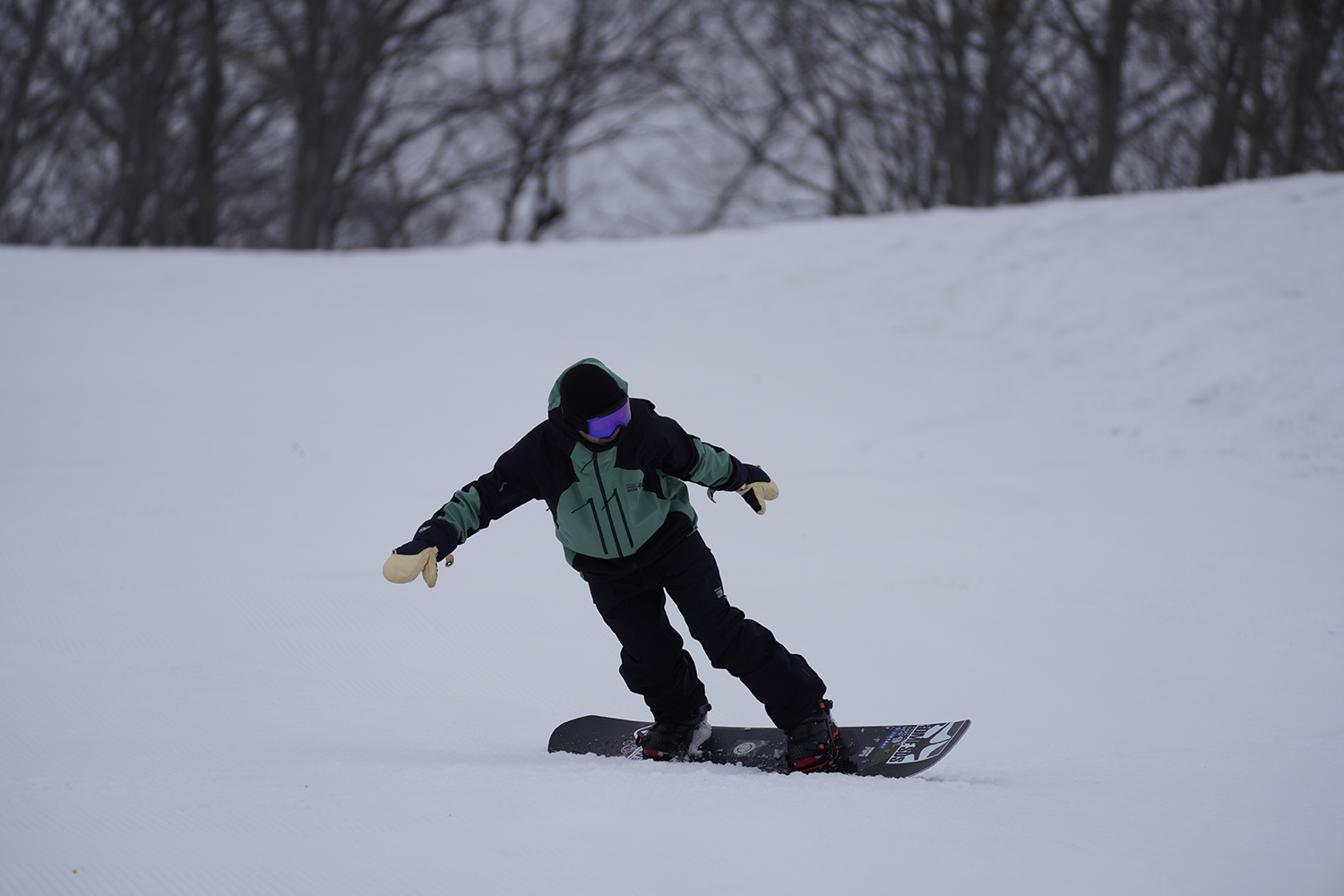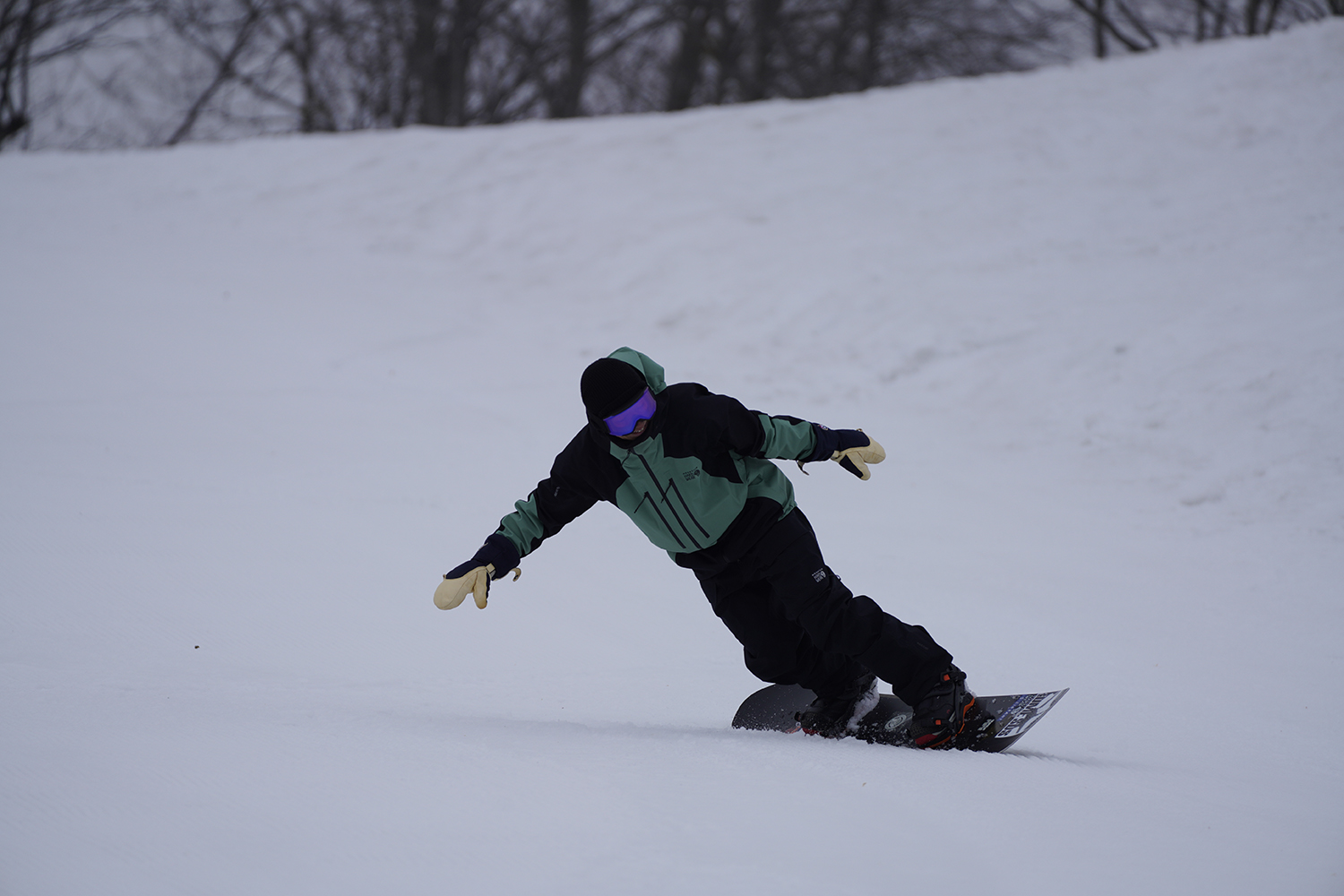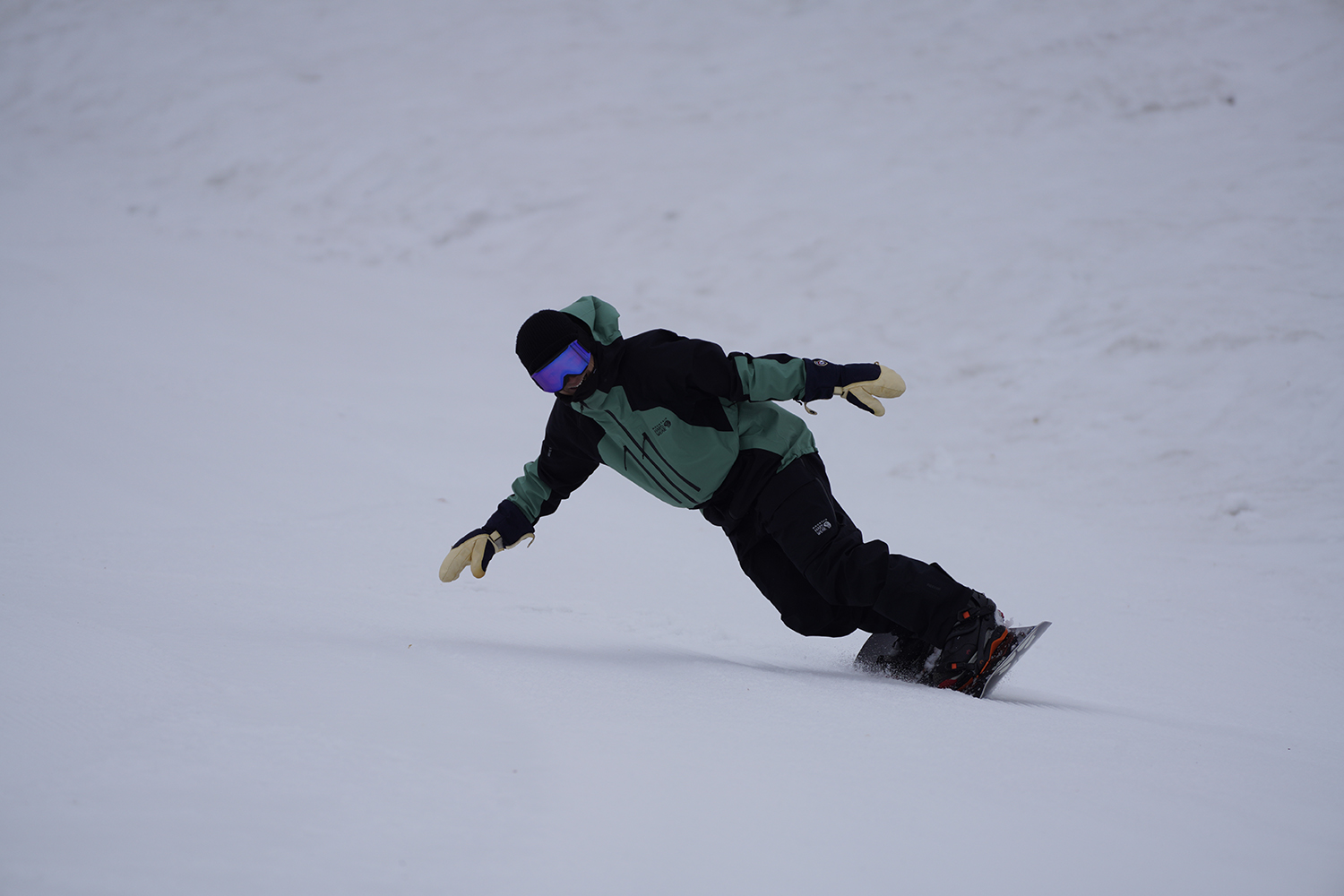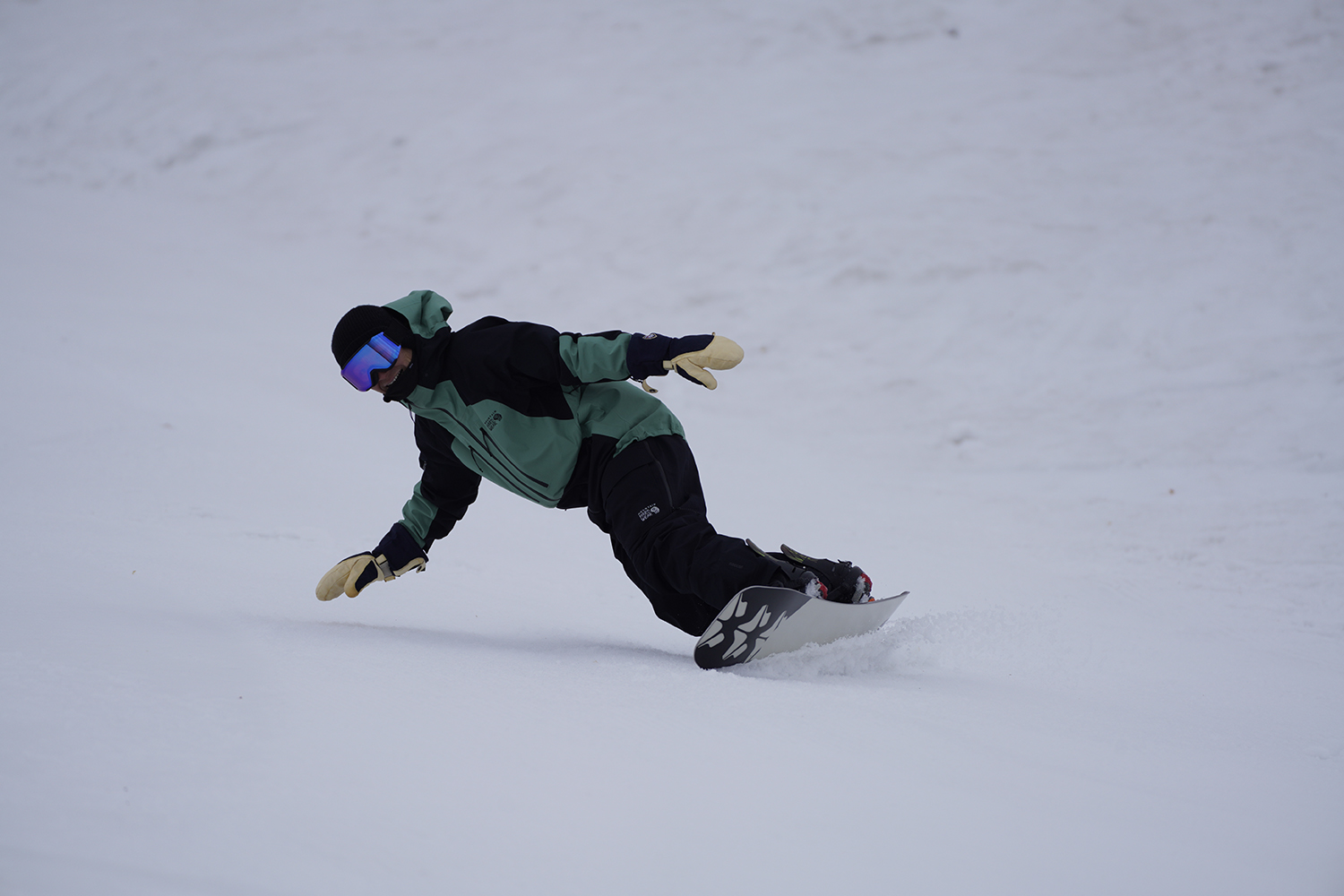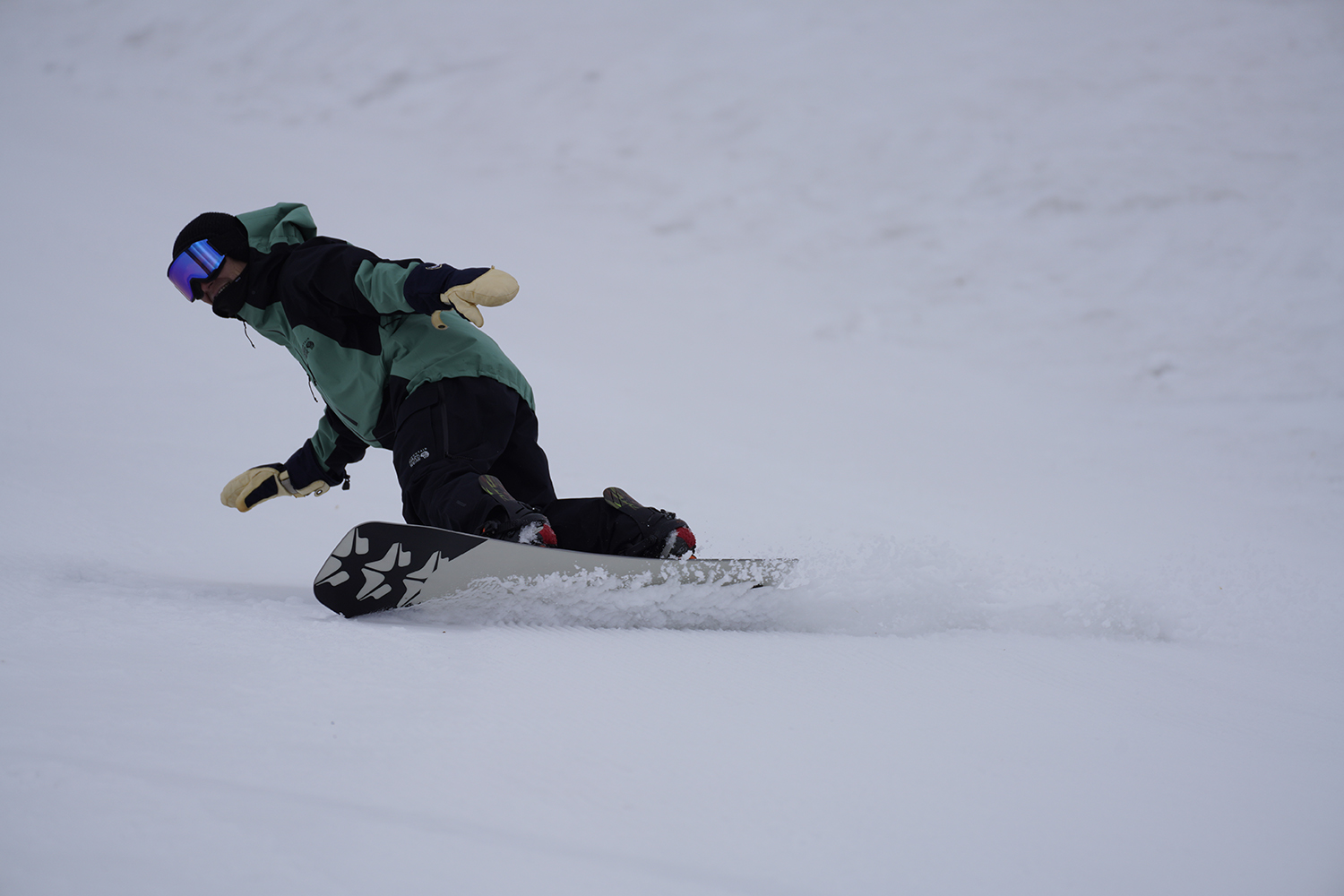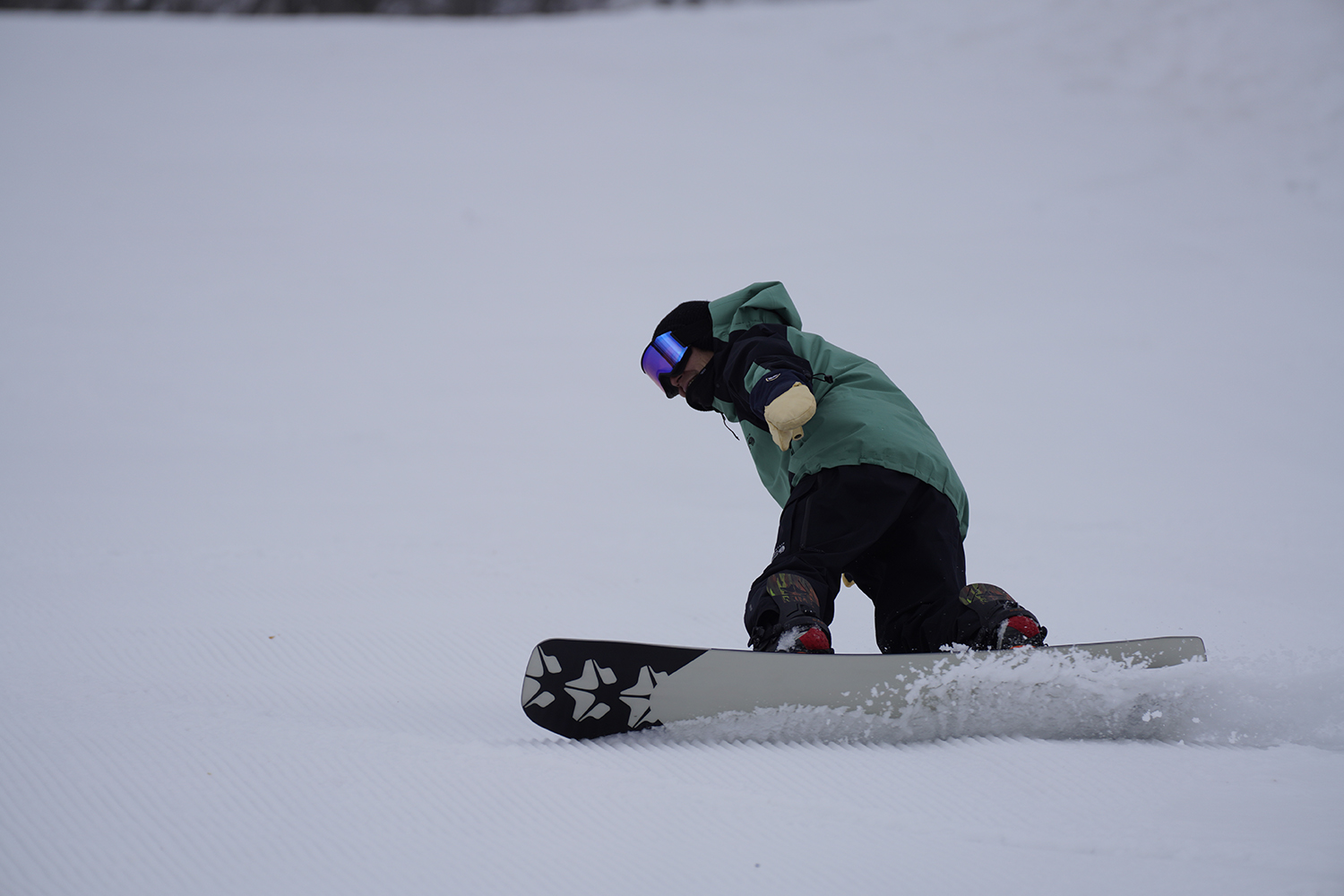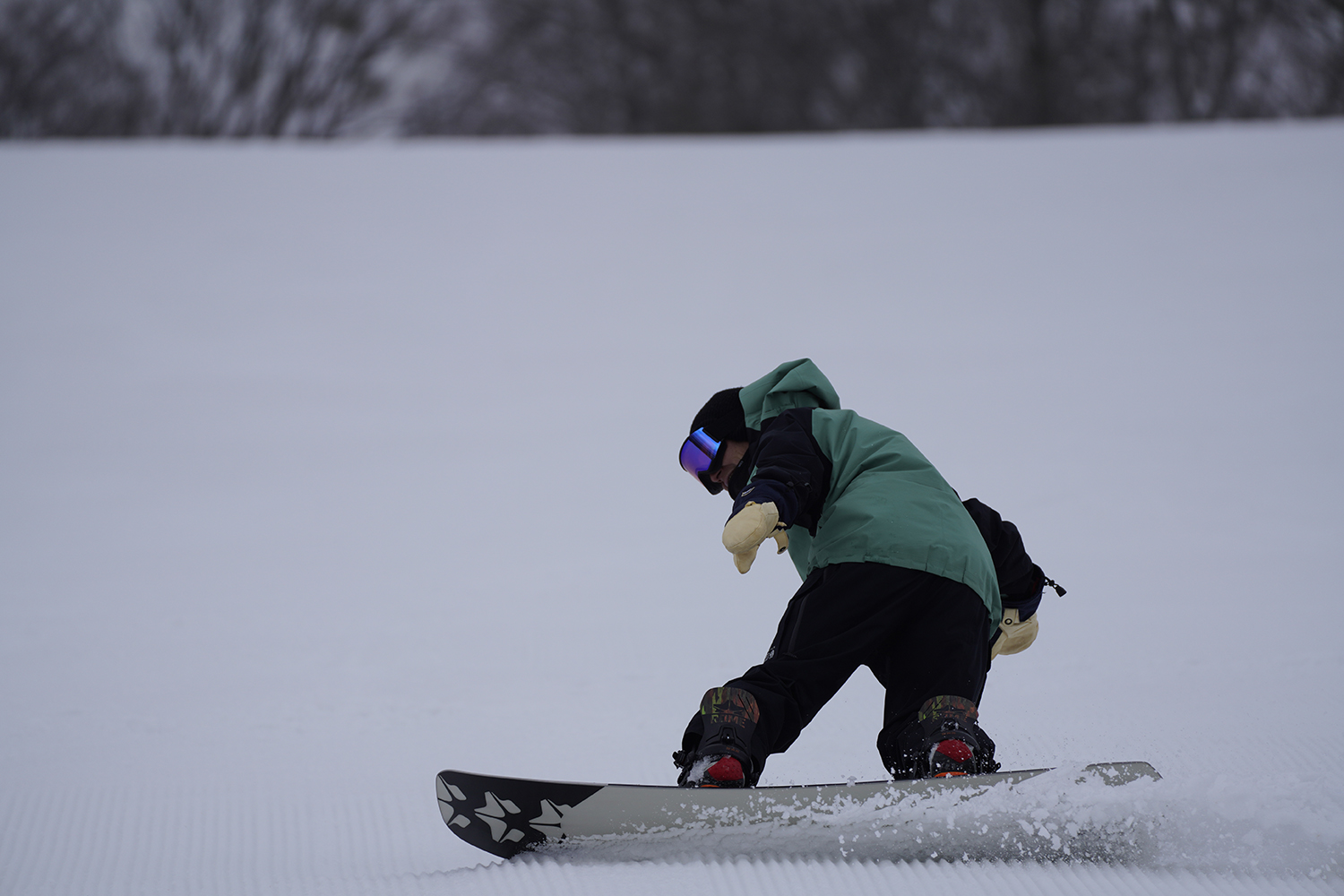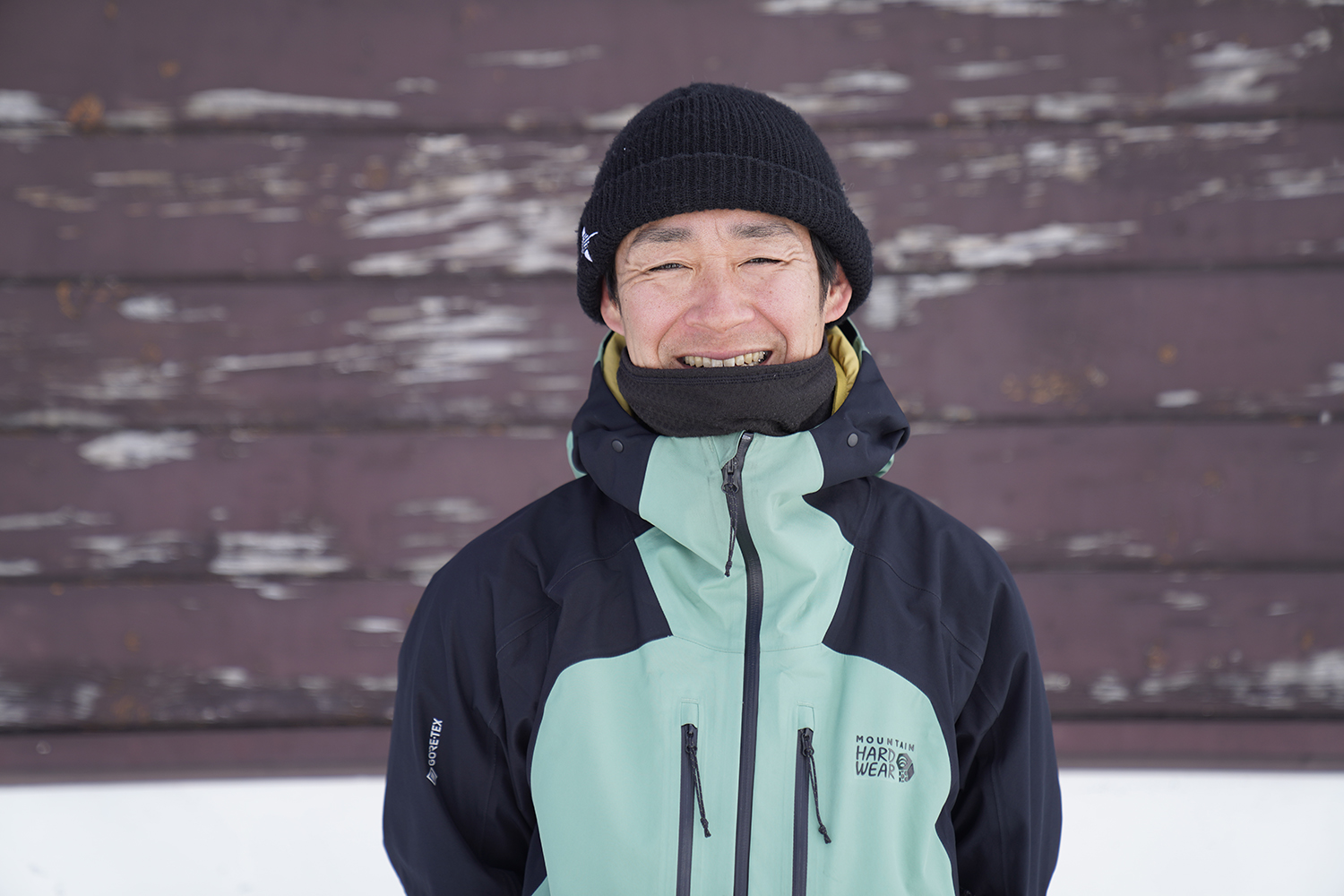 "The trick is to use your front legs to corner the edges while stepping on the board with your hind legs in the neutral position. With a clean burn, you can get on your front legs, but basically you can use your hind legs to get on the board. It's OK to stay on the board. It's a good idea to be careful not to knead the board strangely or to overload and pull out. If you learn the edge operation with the forefoot, you can make a turn kick from an early stage, so the quality of the turn I feel like I'm stepping on the board all the time, and I'm slipping with G on it. I try not to move up and down at all, but when I stand up strangely, there are various things. It slows down the reaction to things, so I'm always conscious of the neutral position. "—— Takafumi Konishi
Next time (next week), I will introduce "How to slide on rough terrain (mogul barn)" by Yoshitaka Ota.

The how-to article ⇩ of Neutral Position [Basic] is published in the November issue of FREERUN, which is currently on sale.Information on the latest issue here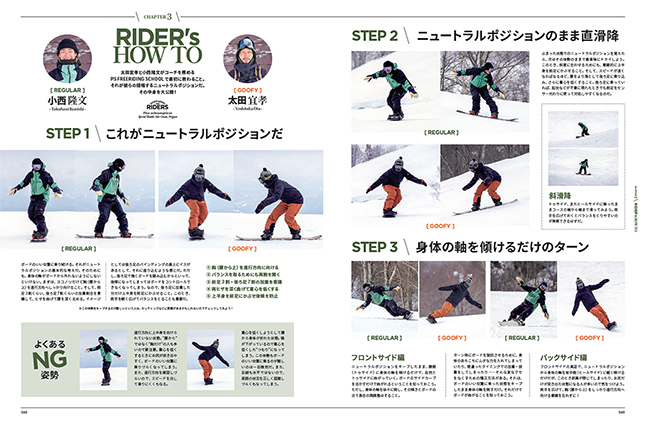 If you really want to learn the neutral position, go to PS FREERIDING SCHOOL!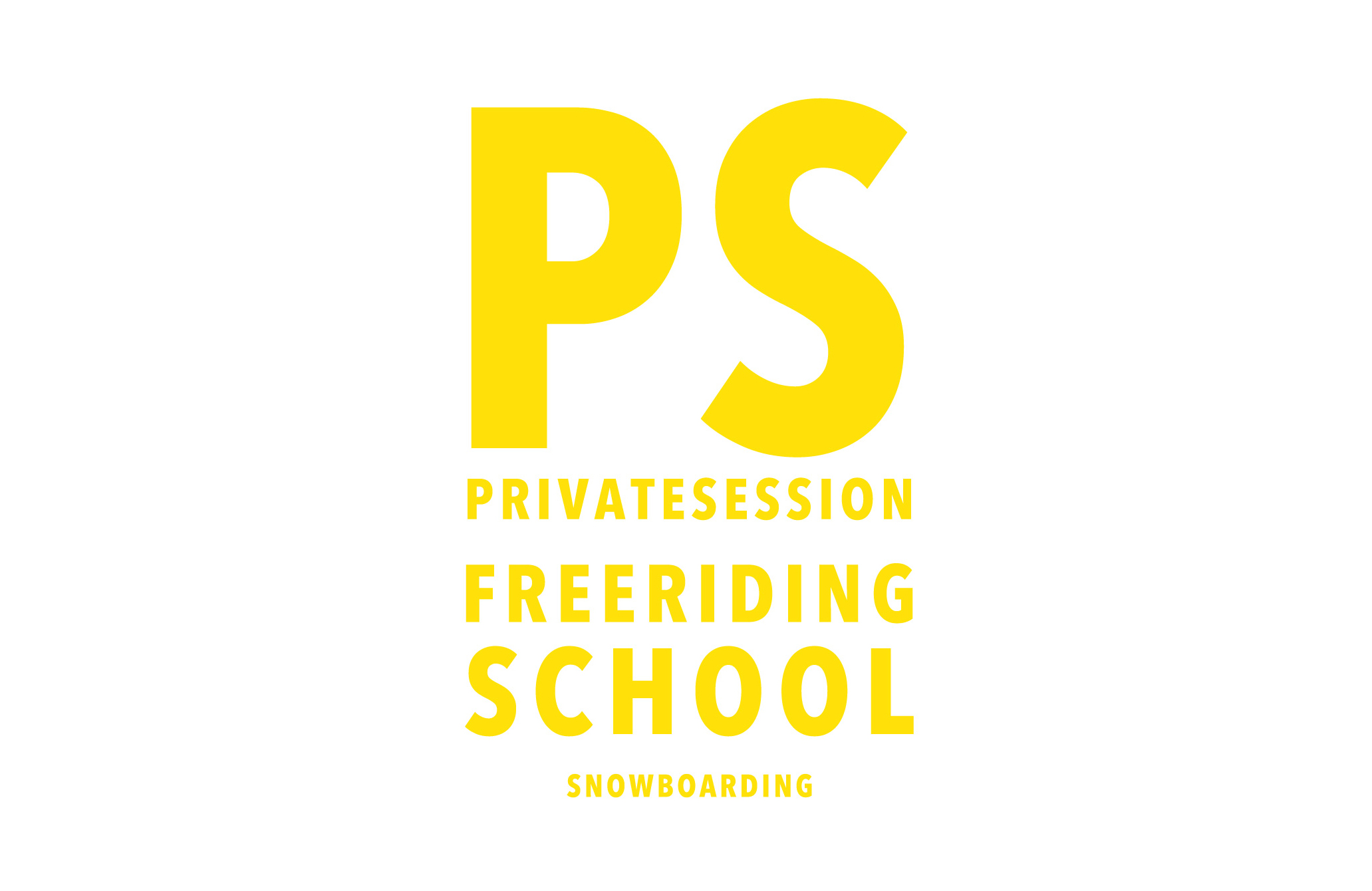 https://psfreeriding.thebase.in