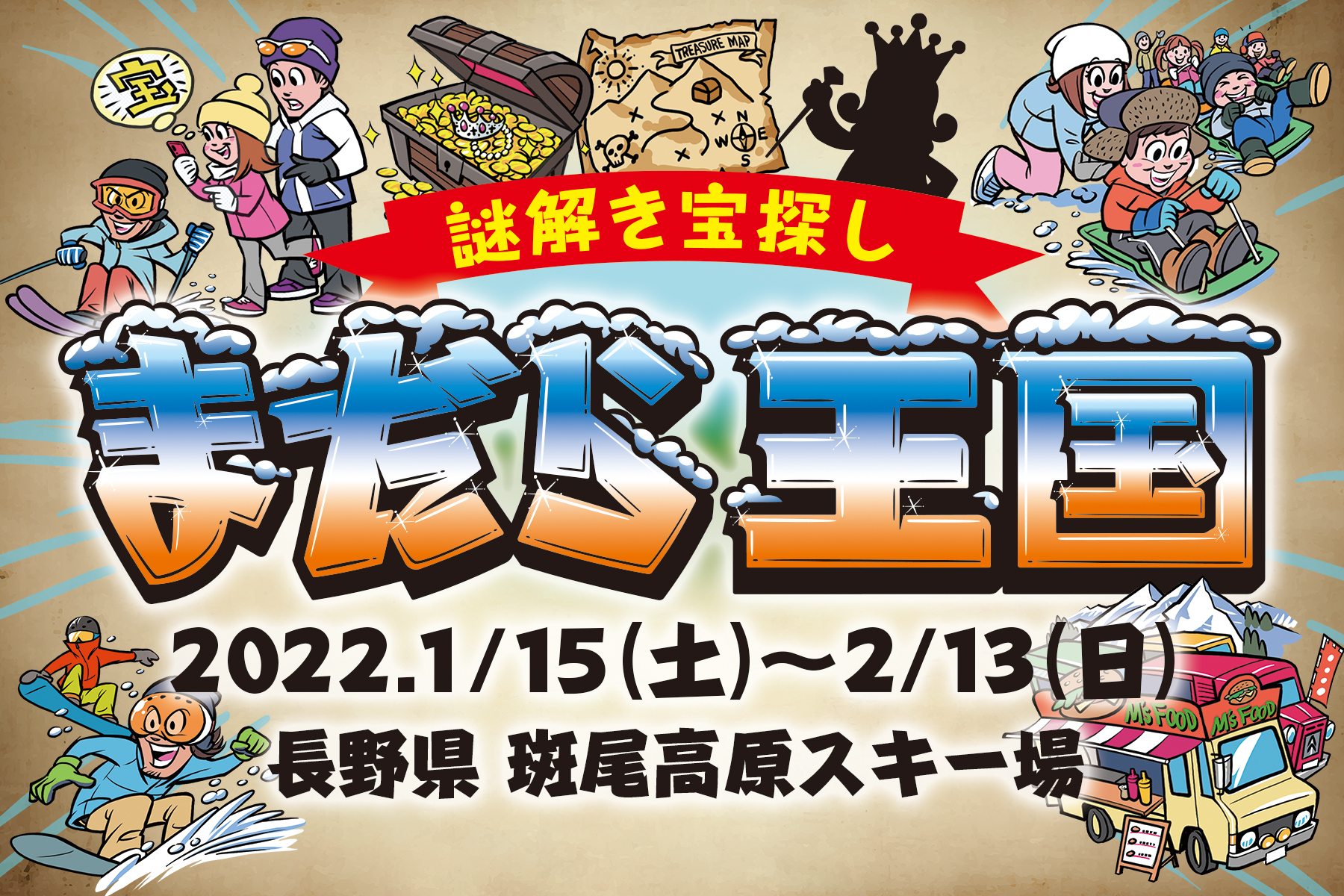 "Mottled Kingdom" is a new activity that combines winter sports and mystery solving, where you can solve the mystery while skiing and find the treasure hidden in the ski resort, set in the Madarao Kogen ski resort.
To participate, purchase a participation kit at the local reception and solve the mystery while sliding.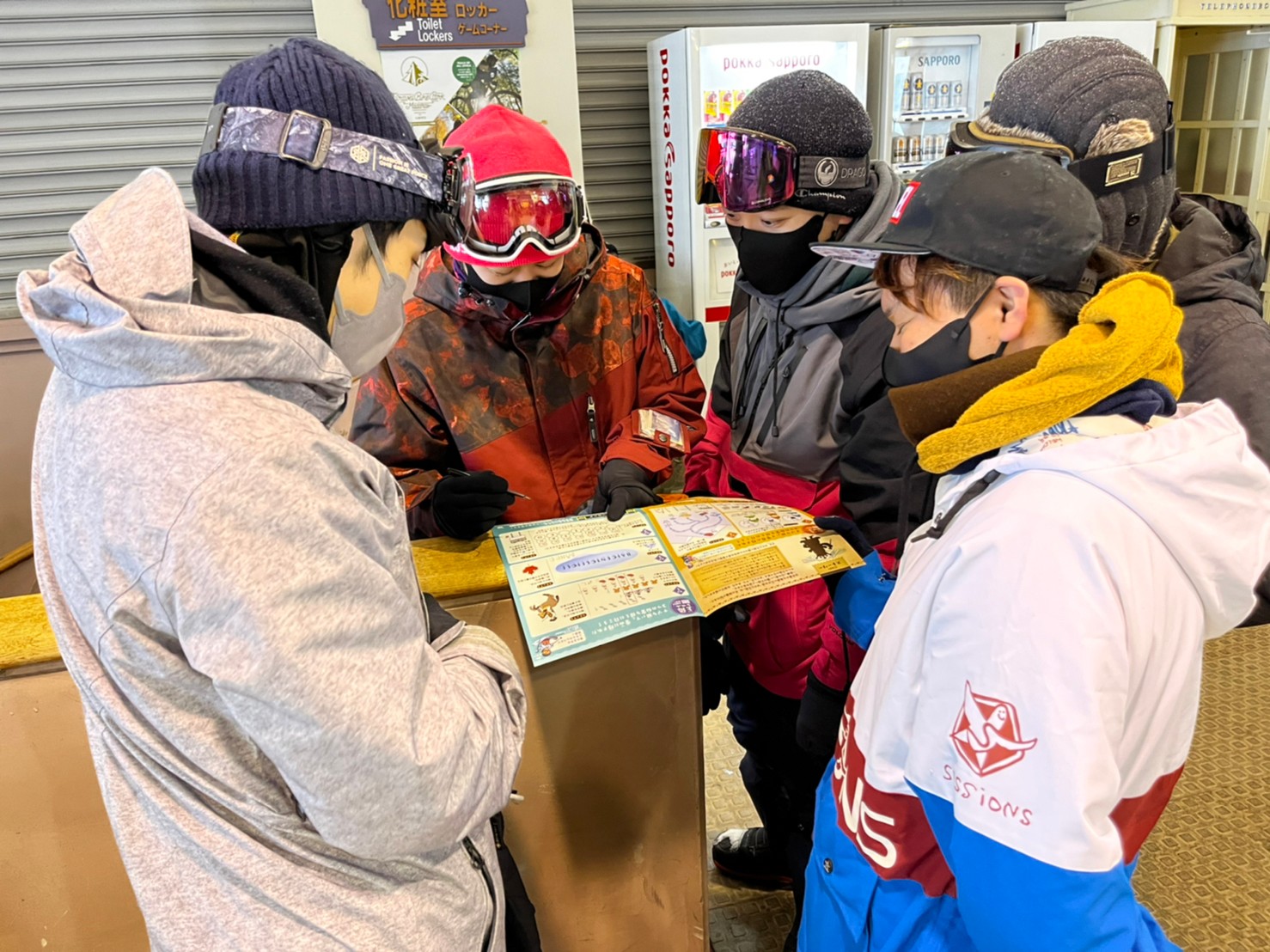 You can play two courses, beginner level and advanced level, with one participation kit, and the target age is 1 years old or older, and it is a content that can be enjoyed by family, couples, and friends depending on the level of slipping. (English version kit is also sold)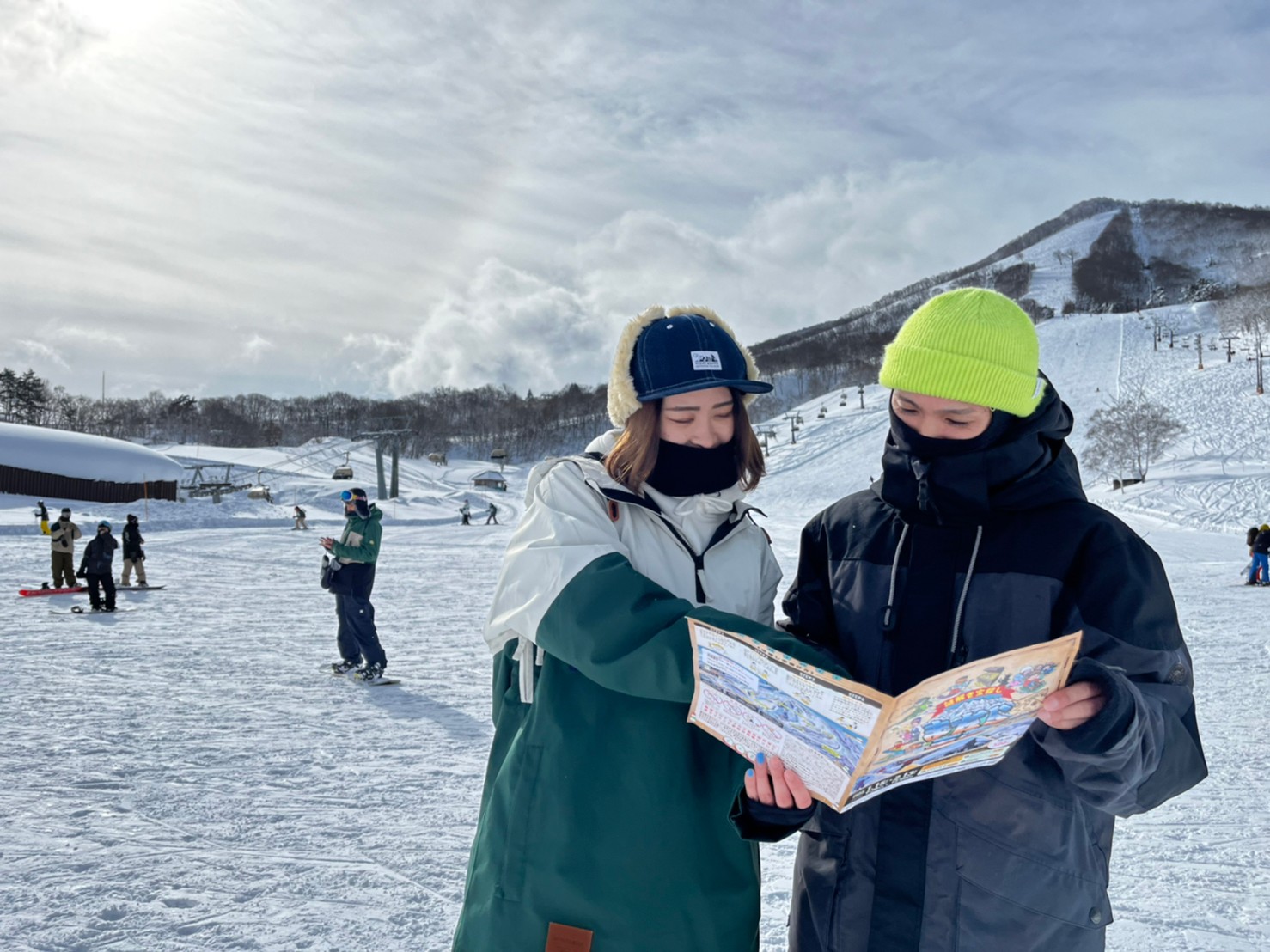 The event will be held from Saturday, January 1th to Sunday, February 15th, 2022.Everyone who solves the mystery will receive a reward (clear prize) from the mottled king!And there is also a chance to win the treasure (luxury prize) of Madarao Kogen at W chance!
Also, on Saturdays and Sundays during the period, a "Kingdom dining table" will be held next to the second parking lot, where kitchen cars of exquisite local gourmets gather.
"Motted Kingdom" where you play a puzzle-solving game on the slopes.It is an event that both adults and children can enjoy at their own pace while slipping without being crowded.
Let's enjoy new activities in "Mottled Kingdom" this winter.
Mystery-solving treasure hunt "mottled kingdom"
Venue: Madarao Kogen Ski Resort
Period: January 2022, 1 (Sat) -February 15, 2022 (Sun)
Participation fee: 500 yen (1 map = 1 set)
* You can choose from two types, a Japanese version kit and an English version kit.
* For the treasure hunt problem, you can choose between two levels, beginner and advanced, but both can be played with the same kit.
Target age: Beginner level 8 years old and over Advanced level 12 years old and over
* Beginners are at a level where those who can slide down on the first lift can participate.
* Beginners do not search on the gliding course, but advanced skiers include exploration on the gliding course.
* Because it will be a treasure hunt in the ski area, please be sure to have a guardian accompany your small children.
Estimated time required: Beginner level 60 minutes ~ Advanced level 90 minutes ~
Participation kit sales place / reporting office: Madarao Kogen ski resort slope bottom area restaurant "Heidi" special reception
www.madaraokingdom.jp
Instagram
@madaraokingdom
@madaraokingdom_foodon_tables