Among the many snowboard companies, Burton has been actively promoting the manufacture of sustainable products by facing the global warming problem from an early stage.Because of the sport of snowboarding, which faces nature head-on and has a great impact on the global environment, and play, we have always made efforts to protect people and the earth and make improvements for a bright future.
"The future we are aiming for is clear. To have a positive impact on everyone involved. To minimize the burden on the environment. And to enjoy snowboarding to the fullest."
Burton has set further goals and is moving towards the goal of 2025.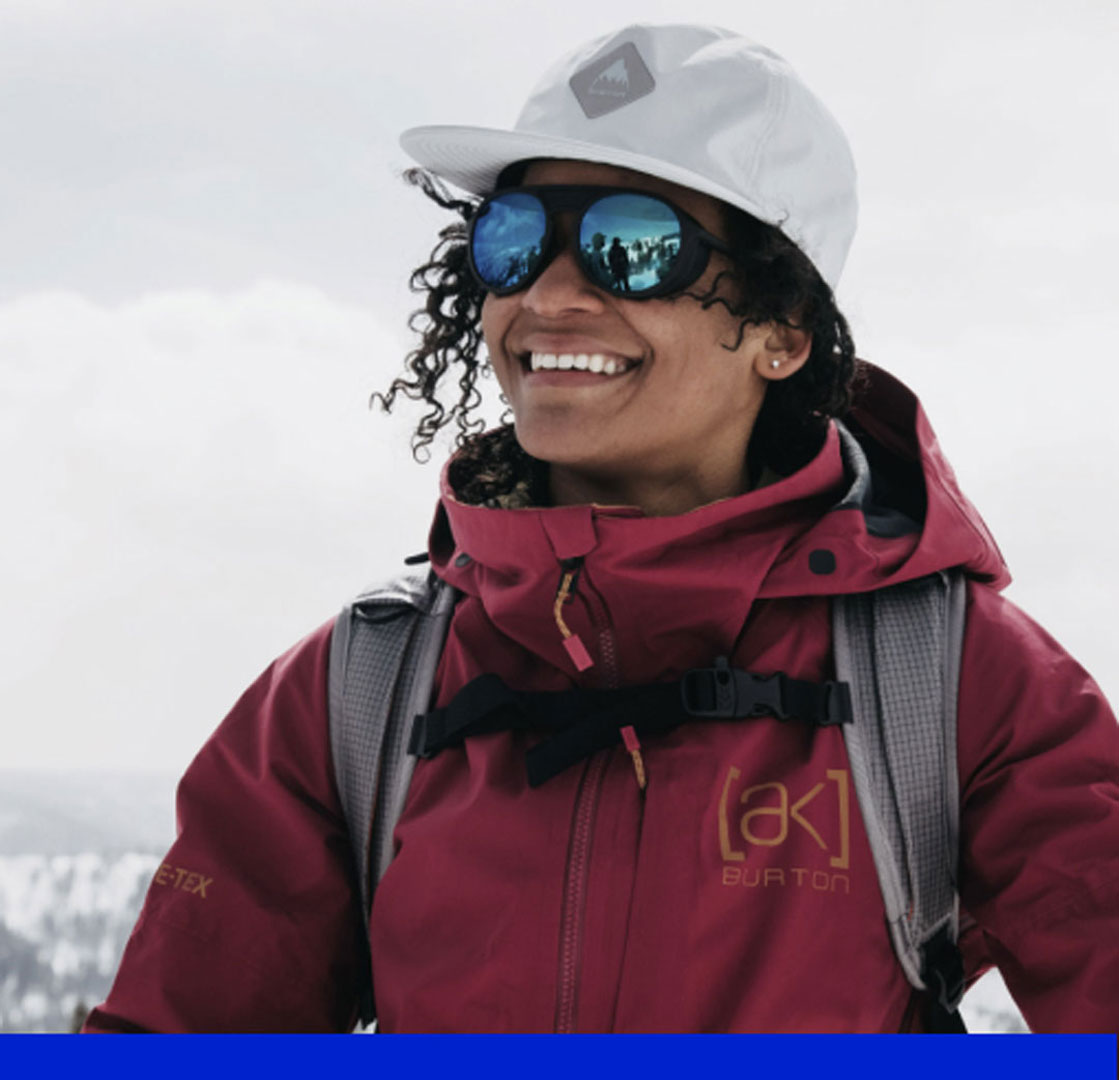 And this time, on the website, we are telling snowboarders the way Burton is going.
Purpose> For more informationhereへ
---
And Burton's efforts towards the 2025 goal.New achievement goals are listed on the official website.
<For the earth>
Towards climate positive
"We aim to achieve a positive climate by 2025. To that end, we are investing to reduce our carbon footprint, offset its emissions, and climate change in line with SBT (Science Based Targets). We advocate a change at the structural level that causes
> CO2 reduction targets as climate actions, use of renewable energy, reduction of CO2 emitted from the head office, etc.
Use of eco-friendly materials
"Making the best products for us remains a top priority. As long as the brand exists, we will continue to make better products for the planet and the community."
> Bluesign®︎ certification of all materials used, use of organic, recycled cotton, recycled polyester, etc.
Product cycle life cycle
"To reduce waste, we are focusing on a sound-cycle lifecycle that consumes less resources and uses our products for as long as possible."
> Experimental adoption of a sound-cycle business model to increase recycled materials and extend the life of products, etc.
Moreover, for people.
From creating an environment where everyone can enjoy snowboarding and the outdoors to a fair working environment, concrete achievement goals are also set for the goal of 2025.
For further information, please read hereへ