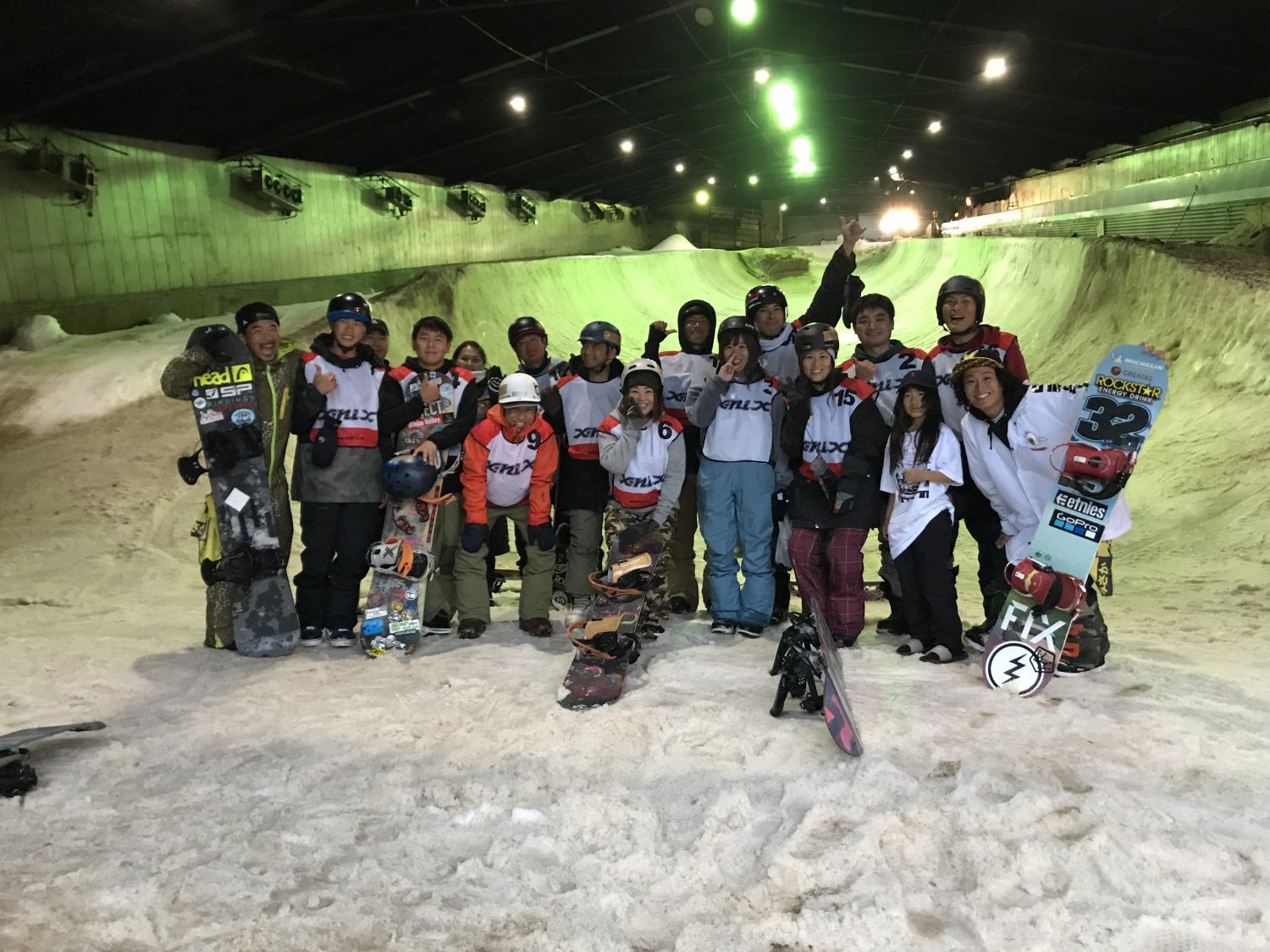 Leo & Ital's collaboration camp was held for the first time ~!
Actually, I and Leo were colleague coaches at NZSC (New Zealand Snowboard Camp) that was held at Cardrona Ski Resort in New Zealand in the past, and I was also a coach at All Japan Winter Sports College in Myoko City, Niigata Prefecture. There is, so to speak, an ally ~ w
Leo is a top rider that overseas riders rely on for shooting, and since last season he has opened a park & ​​gratri school at Kawaba Ski Resort and is a great coaching business, so his coaching skills are super high. It's a level!
This summer, we were having a dinner in Tokyo, and we were asked "Why don't you camp?", And this camp was really held from September XNUMXst to XNUMXnd.
We have a career of more than 2 years of coaching, and we have a camp where we coach for two days, and everyone who loves snowboarding and improving is gathered from all over the country! And the camp is in a smiley mood from beginning to end. It was held.
Each of the campers has their own solid and clear goals, and by focusing on each run, they have improved safely and surely!
On the other hand, at night, I returned to the inn and had a BBQ time. There, "Leo's special pasta" was also served.
In fact, when I lived in the same house in New Zealand more than XNUMX years ago, Leo had already handmade pasta oil, so I guess that he made pasta with a career equal to or longer than his coaching history. You will be a master! w
Please see the movie of the half-pipe camp where friends who have the same love and love to enjoy snowboarding gather together and sleep and eat together under one roof at various levels from beginners to experts.
I also want to see the smile that is born with everyone's progress & I want to eat Leo's pasta
I can't wait for the next event!
Let's meet again~!