Chapter 2 of the two-woman trip is snowmobile & snowboarding at Washikura Onsen in Fukushima Prefecture ♡
I will give you a notice of what the contents will be (♡ ϋ) ノ
This Washikura Onsen is closed in winter, but it is a tasteful inn with a free-flowing hot spring that is open except in winter.
The young husband here, Atsushi Goto, is a professional snowmobile player.
And the mountain behind this Washikura Onsen is the best place for snowmobiles.
Both I and Yukie went on the latest snowmobile to explore the back mountains!
I used to ride a snowmobile several times,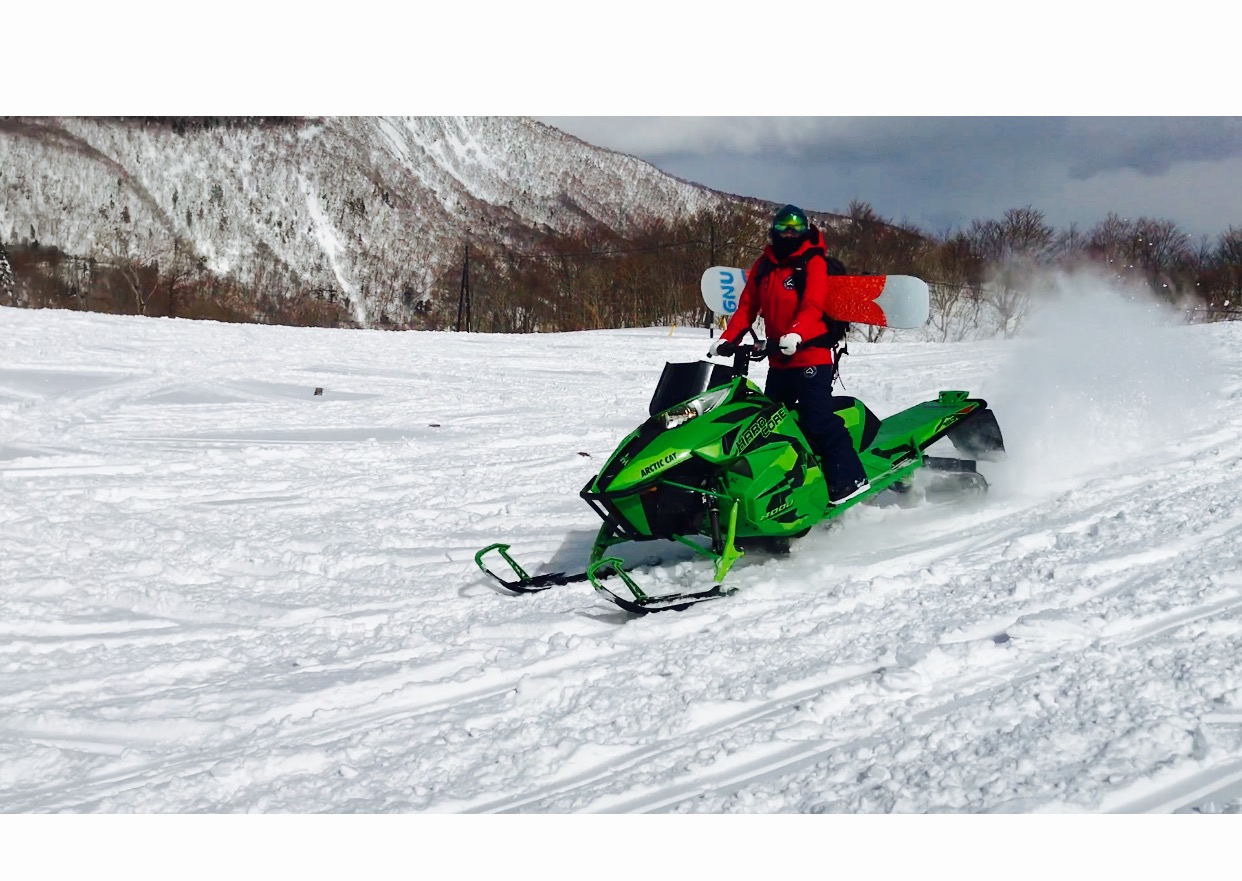 This time I learned to ride on only one side to move weight and control the snowmobile.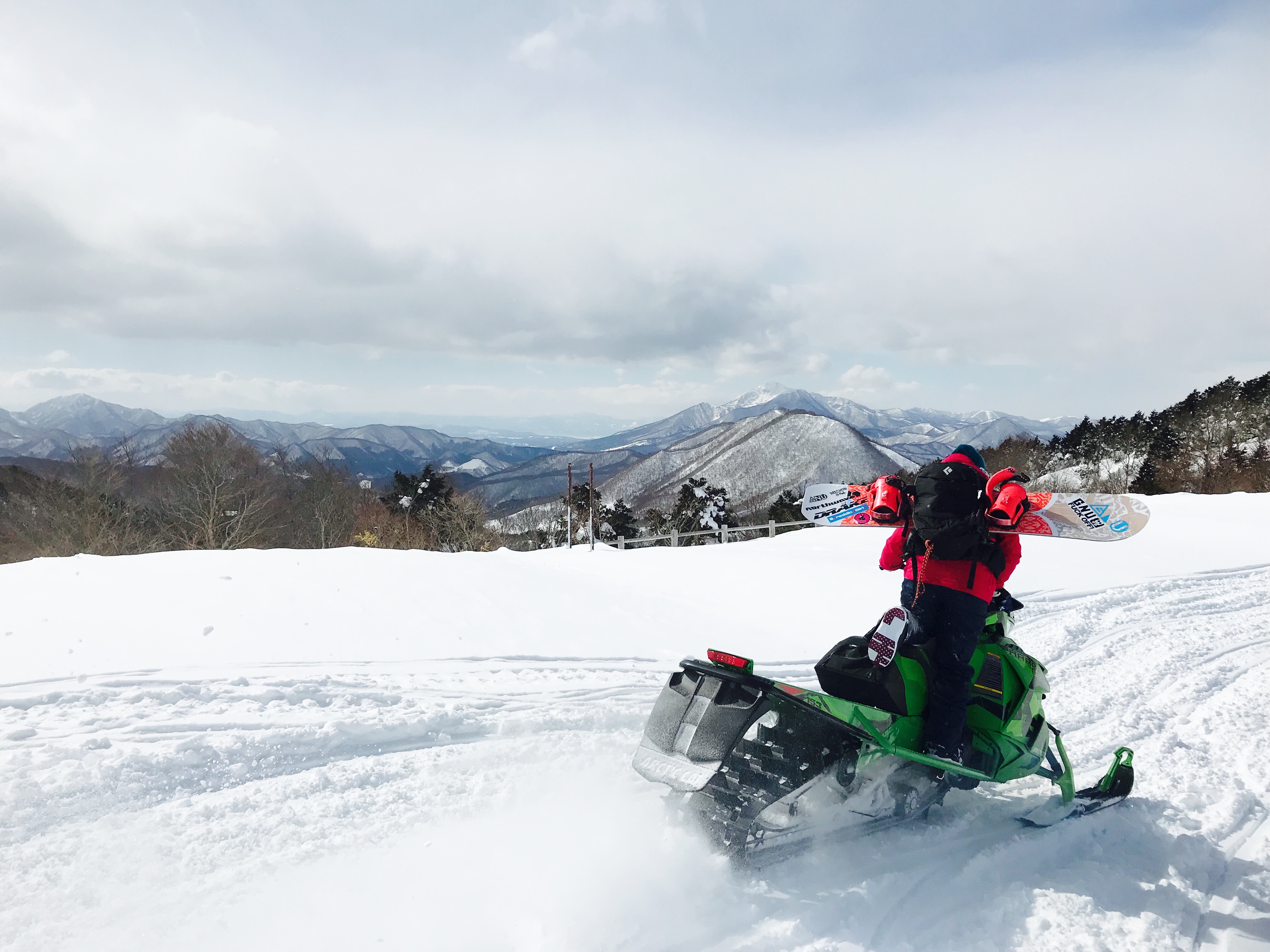 Then I went deep into the mountains with four snowmobiles.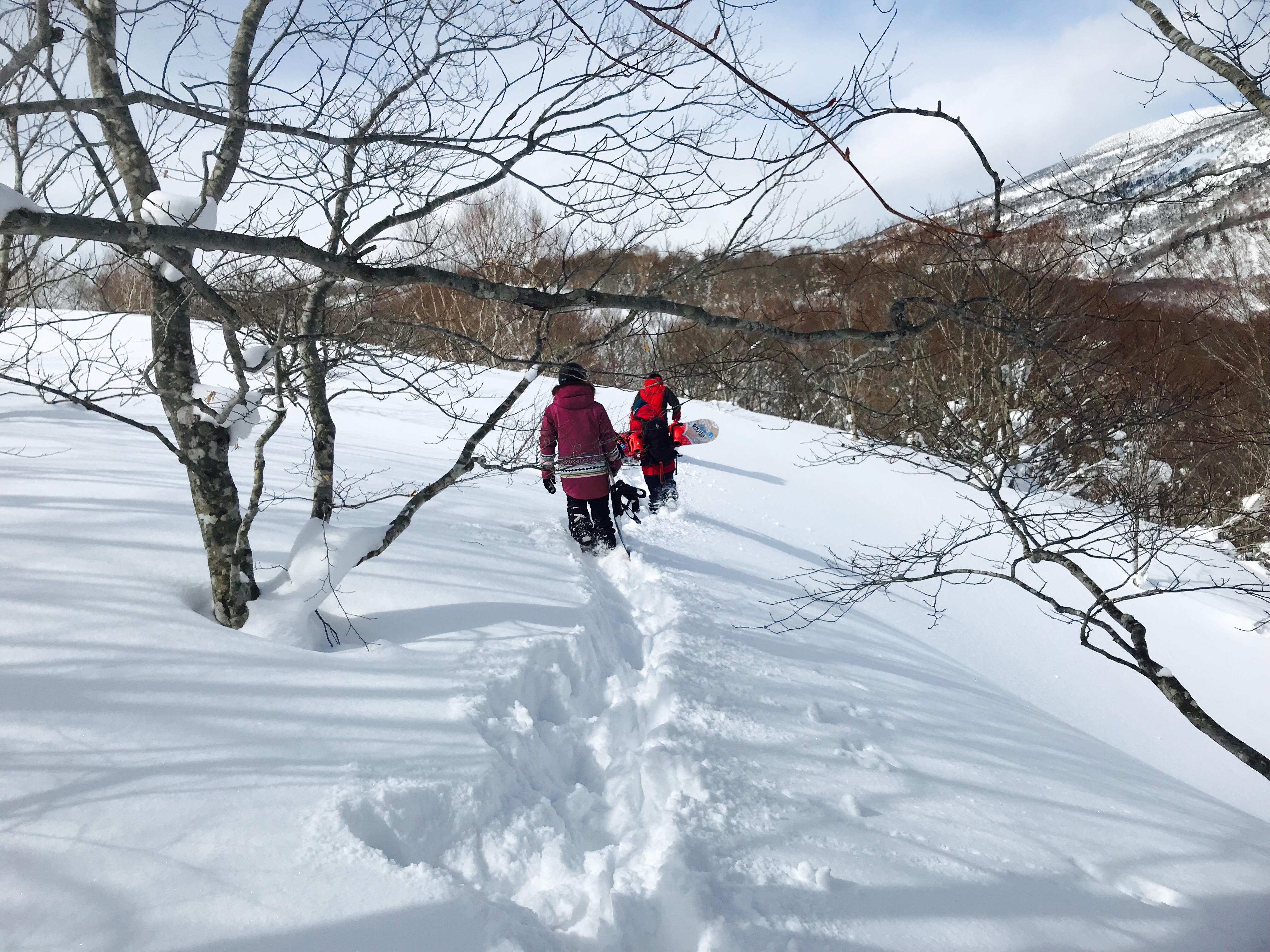 It was a powder paradise because no one was slipping ❣️
This was also the best shooting.
On the way, Yukie-chan was put in front of the snowmobile driven by Atsushi-kun, but ...
With Atsushi-kun in front of me, I rushed into a snowy slope with a sloped powder instead of a normal snowy road in order to take a shortcut. .. ..
At that time, I was screaming, "You don't have to do this !! Stop it !!" and it was funny that our mobile disappeared at a tremendous speed.
Was told by Yukie-chan lol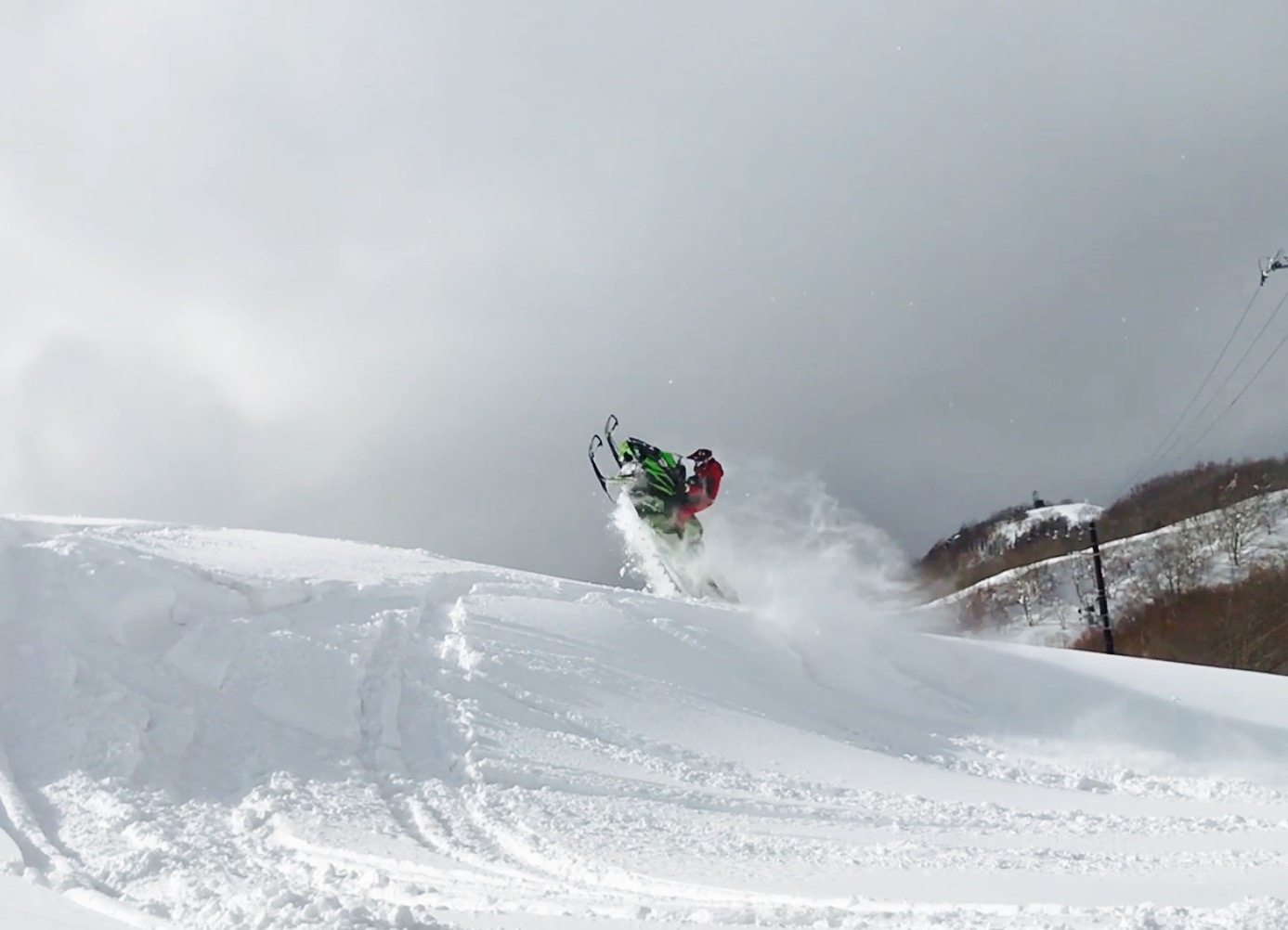 If I could climb a steep slope at a tremendous speed without being able to move in front of me, I was afraid many times more than a roller coaster ...?
But as expected it is a professional.He survived unharmed lol
There were many wonderful places in Fukushima prefecture ❣️
I've been snowboarding for over 20 years and have been to Fukushima prefecture many times, but I'm full of fascinating snowy mountains I don't know (˘︶˘) ...: * ♡
Minowa Ski Resort and Washikura Onsen are the best playgrounds I would recommend to everyone! !!
Thank you to everyone at Minowa Ski Resort, Mr. Taira, Mr. Atsushi, for introducing us to the wonderful things about Fukushima Prefecture (♡ ϋ).
I want to go again ~ ❤️