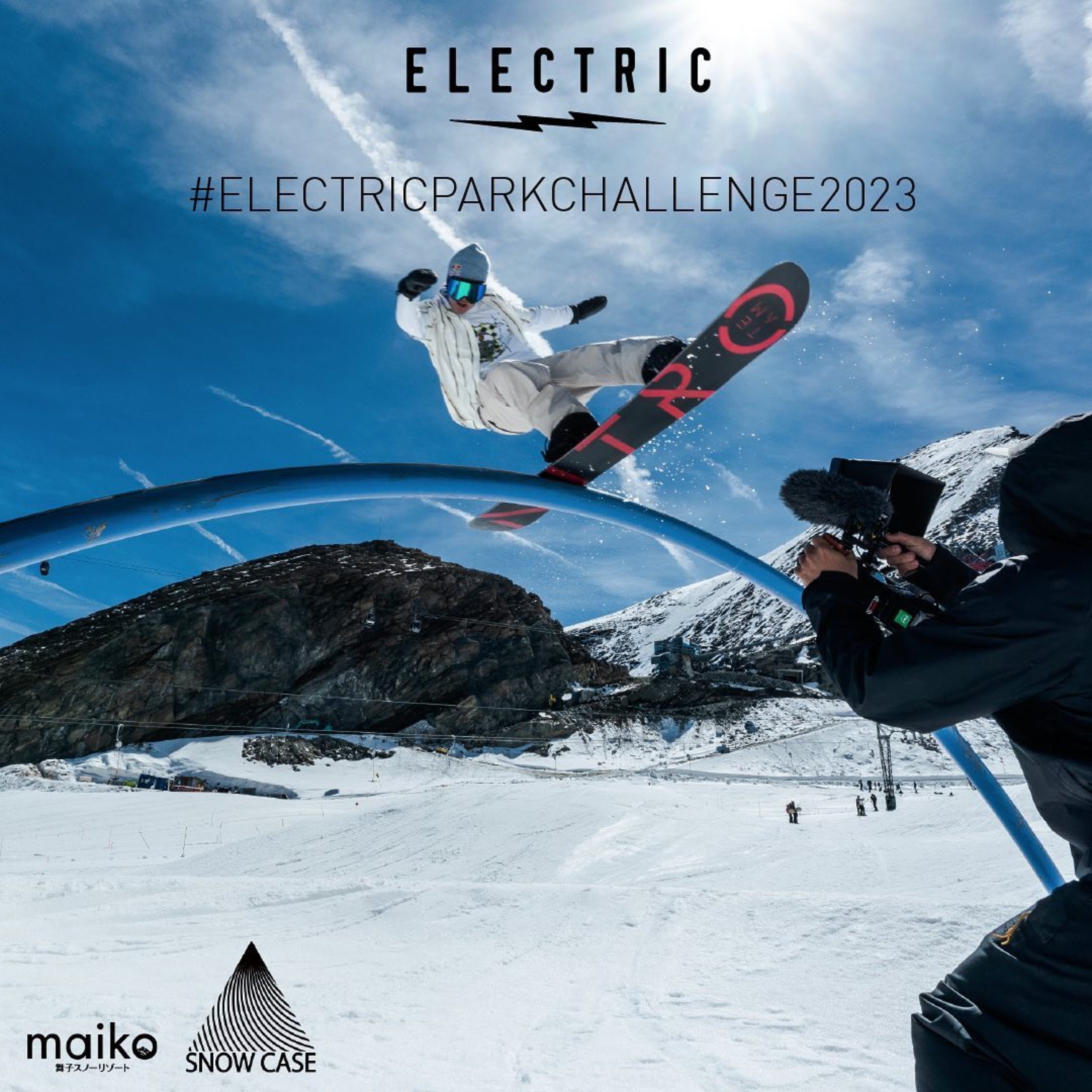 ELECTIC PARK in Maiko Snow Resort, which is popular every year, is open again this season!
The latest information on the park@maikosnowpark_garden,@snowcasedesignCheck in.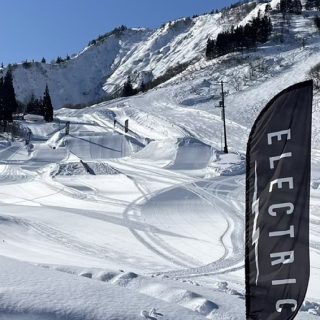 ELECTRIC's Instagram gift campaign is being held so that more snowboarders can enjoy ELECTRIC PARK.
Details of the campaign and how to apply are listed below, so don't miss this opportunity!
---
ELECTRIC PARK CHALLENGE 2023

⚡︎ Prizes ⚡︎
Goggles for 3 people
Original bandana set for 10 people
Maiko Snow Resort Lift 1-day ticket for 10 people
⚡︎ How to apply ⚡︎
@electric_japan
Follow
↓
Photos and videos taken in Maiko Snow Resort ELECTRIC PARK
Post with the tag #electricparkchallenge2023!
You can post as many times as you like!
Posting content is not only for riding, but also for group photos taken with friends!
⚡︎Campaign Period⚡︎
February 2023nd (Thursday) to February 2th (Sunday), 2
The announcement of the winner will be replaced with a message at any time.
We look forward to receiving many applications ⚡︎⚡︎⚡︎
●Disclaimer●
* This account is not responsible for any accidents that occur when taking photos and videos for posting this campaign.Please note.
*Even if there are multiple submissions, only one prize will be awarded.
*Applications with multiple accounts by the same applicant will be limited to one account.
*At the time of posting with the tag #electricparkchallenge2023, it is considered that you have agreed to the application terms and have applied for this campaign.
* If you cancel the follow-up before the selection and announcement of the winner, it will be invalid.
*This campaign is only available for shipping within Japan.
*This campaign is subject to change or cancellation without notice.
Please note
* We will send you a direct message for the announcement of the winners and contact information such as the shipping address.
*If your account is set to private, you will not be eligible for the lottery.
* If there is no reply to the winning message after one week, we will judge that the winning has been declined.
* Prizes cannot be specified, returned or exchanged.
* Resale of prizes is prohibited.
*Various expenses such as communication charges incurred in participating in this campaign will be borne by the applicant.