A year after the Great East Japan Earthquake on March 3, a charity event was held at Kawaba Ski Resort!
On this day, Snowstyle will raise a charity fund and a professional coach will give a free lesson for one hour.
The professional coach to teach is with me
Takato Taniguchi, Makoto Matsumoto, Tetsuo Tsukada.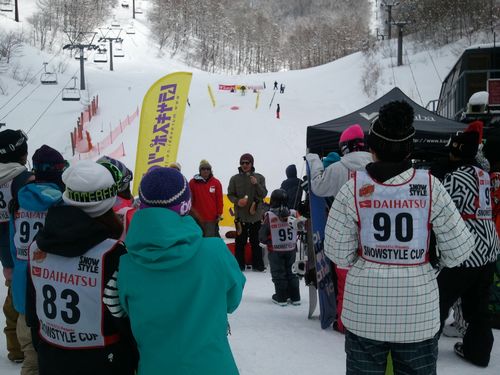 The first group I was in charge of was
I taught ollie practice, how to enter the BOX, and the first grand trick ☆
The next group is
I taught tricks such as board slides and spin-in entry in BOX and tape taps ☆
I like teaching people snowboarding. .. .. !!
Tell me, I'm glad if that person gets better at snowboarding ♥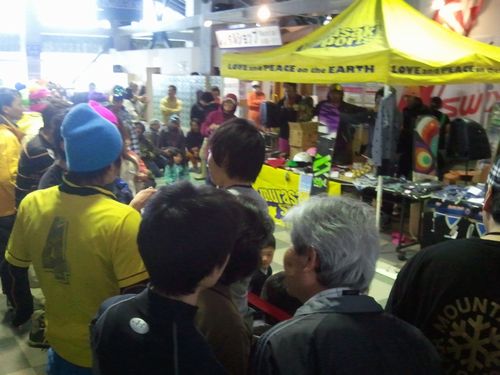 After that, it's a charity auction sponsored by Marasaki Sports ☆
We will price the products offered by the riders.
I auctioned NIKITA windbreaker ★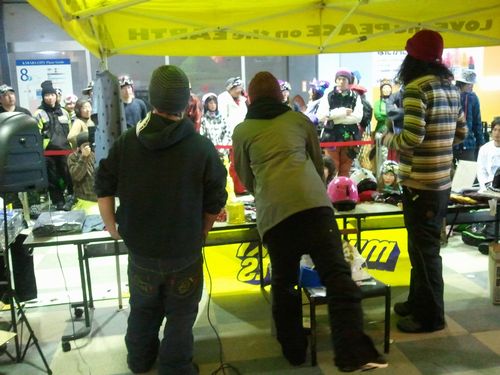 Makoto Matsumoto is in the binding auction!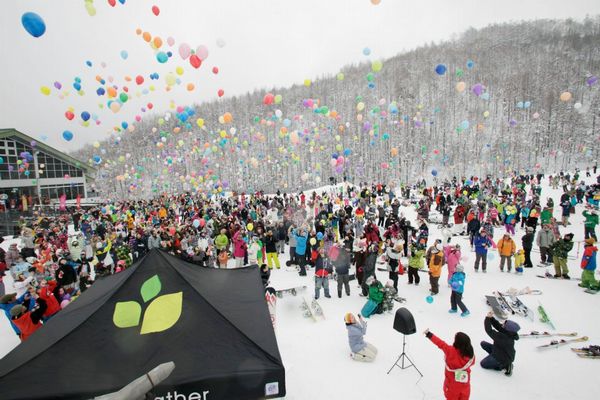 After silent prayer together,
I released a balloon.
With a wish for reconstruction in Tohoku. .. ..
The last day was the launch, and Mr. Nakazawa took me to the launch of the staff!
Naomi is sitting next to me.Representative of Garnet Miyagi.
We are working for the reconstruction of Miyagi prefecture ☆
The money collected from this auction will be used for the reconstruction of Miyagi.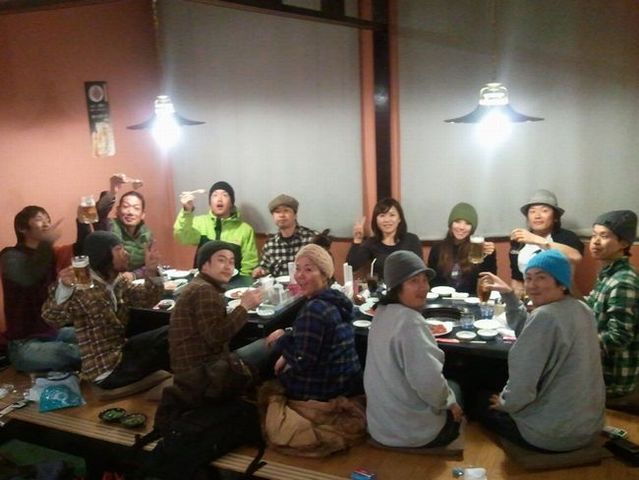 I had a lot of fun skating and spending these two days with the fun members. .. .. (^^)
And there was a new encounter ☆
The same local child from Shimane Prefecture was playing a digger in Kawaba, and the story of Shimane was exciting. .. ..Lol
It was my first time to go to a ski resort, but it was fun, so
I also want to go skiing at Kawaba Ski Resort ~~~ ☆