Hello everyone! !! !!
Occasionally it appears on my blog,
Best-selling author Hohoko Asami!
The warm feeling is healed ♪
A new book written by my favorite best-selling author, Hohoko Asami.
You sent me a "Dictionary that you can be free" ♪♪♪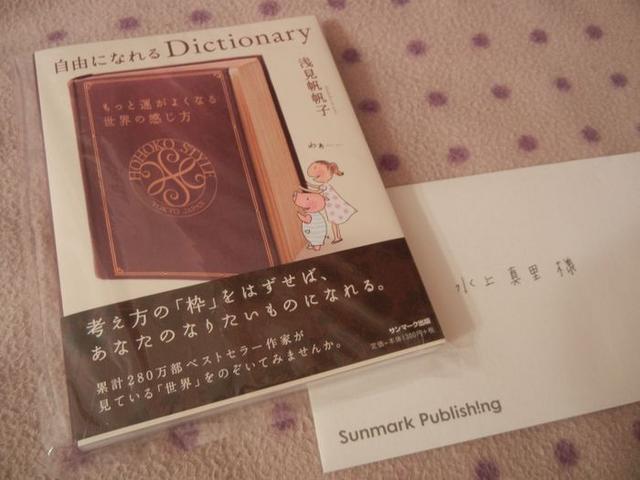 I'm very happy, and recently I often read it when traveling by train ☆☆☆
And autographed !!!
Really make it a treasure!
Thank you! ! !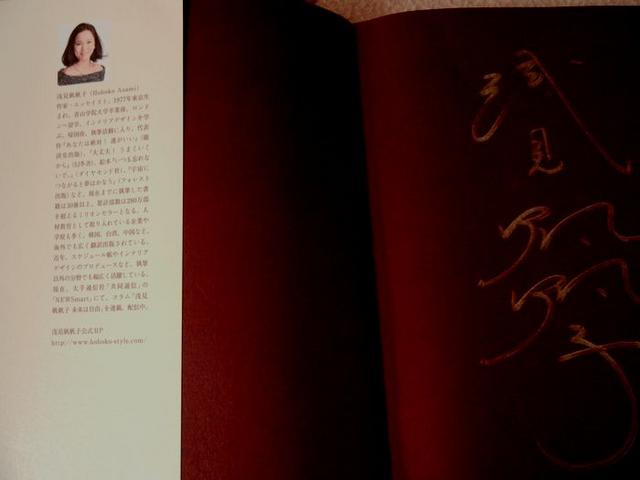 It's a lot of merit. .. .. !! !! !!
Hohoko's dictionary!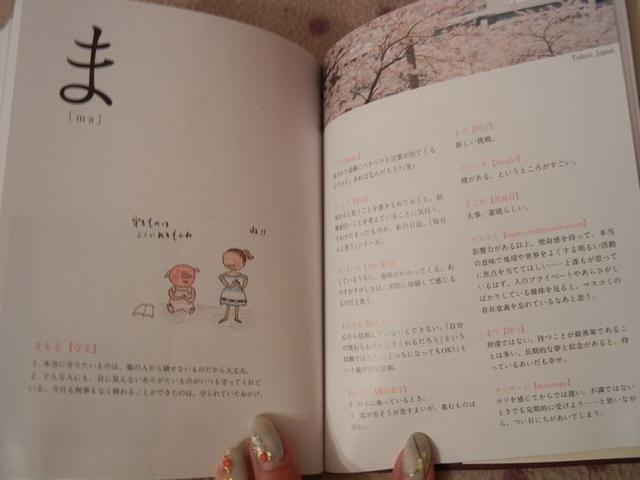 It's a big deal, so let's take a look at "ma" and "ri"!
This character is also drawn by Hohoko-san and is really
Cute ~ ☆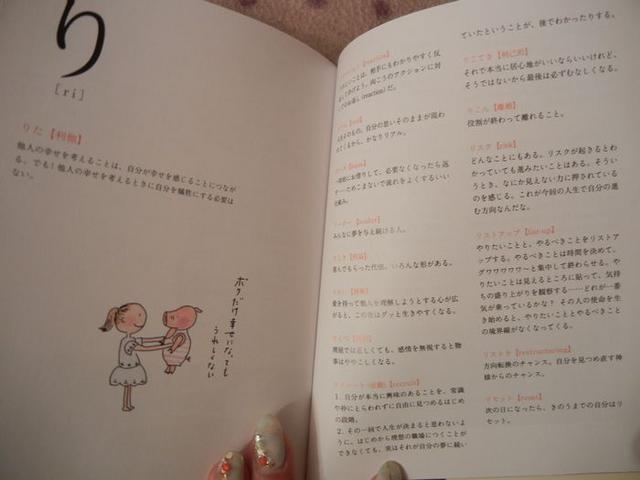 For me, Hohoko is a model woman in everything.
I want to read the new book written by such a person
You can give me a gift with an autograph. .. ..tears! !! !!
I'm really grateful!
Thank you! ! !
Click here for Hohoko's blog!