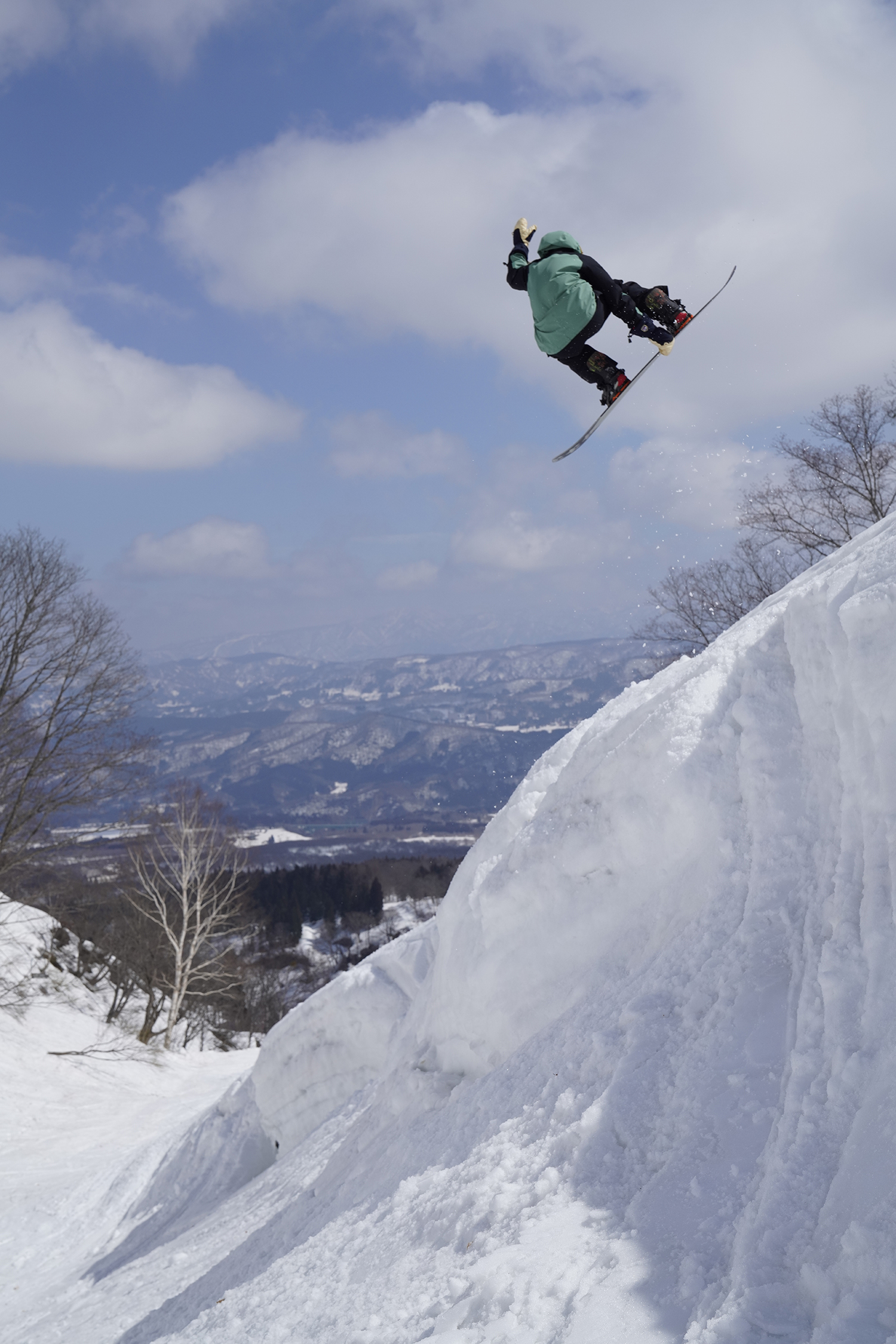 FREERUN November issueIn the special feature "Things given by sessions with riders", in addition to the crosstalk between Yoshitaka Ota and Takafumi Konishi, we introduced the basics of "neutral position" that they advocate.Here, we will deliver the step-up version of how-to in a series of four times using sequence photos.
Special Thanks: Seki Onsen, Niigata
Photo: yoshitoyanagida.net
The third theme: Sawa play technique
Lecturer Rider: Takafumi Konishi
The secret: The trick to playing the swamp terrain as you wish is to brake at the bottom and not slow down.If you lose speed at the bottom, you may not be able to reach the point you are aiming for, so the range of play will be narrowed.Remember that the bottom is basically full carving, and if you slow down, it's at the top of the wall.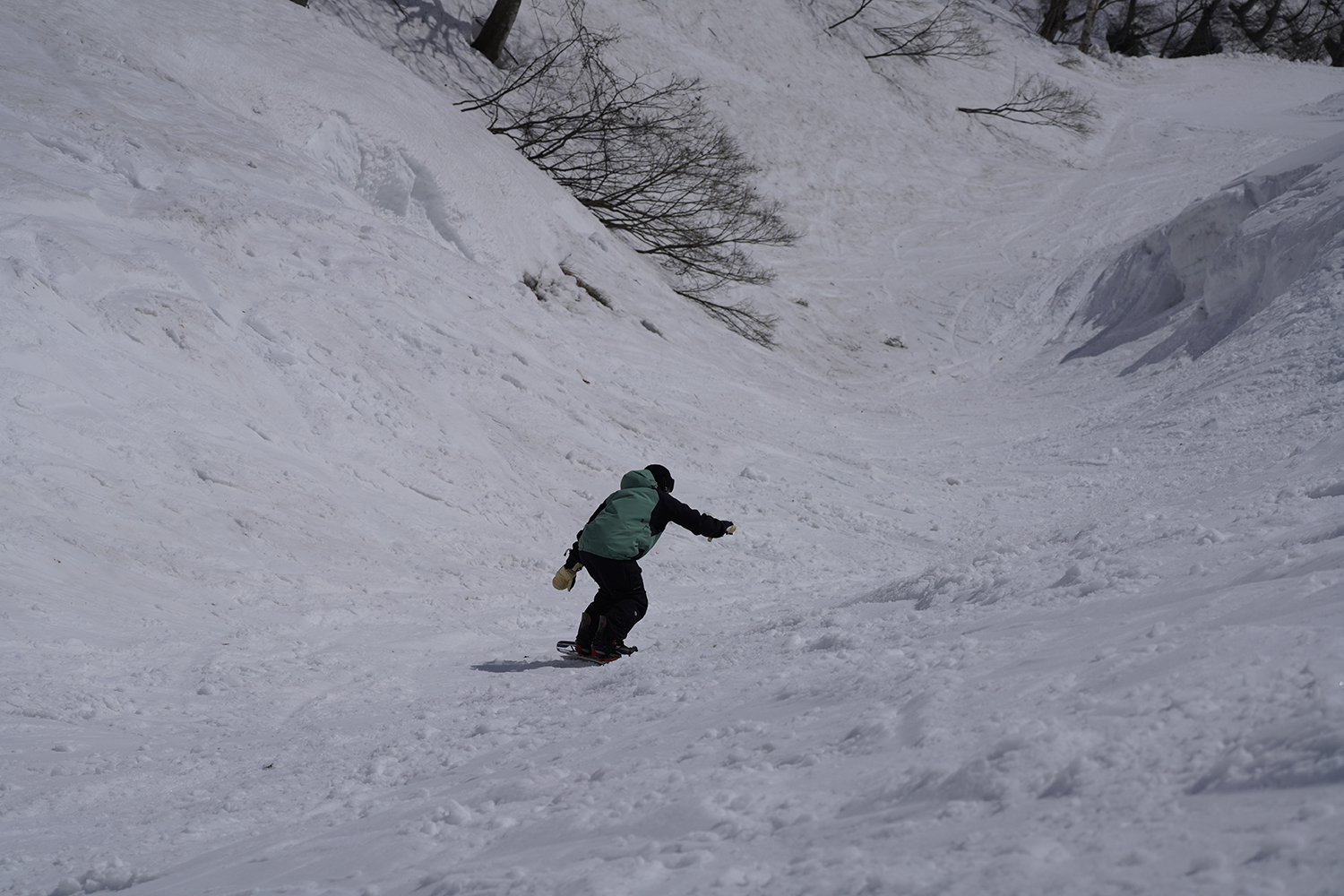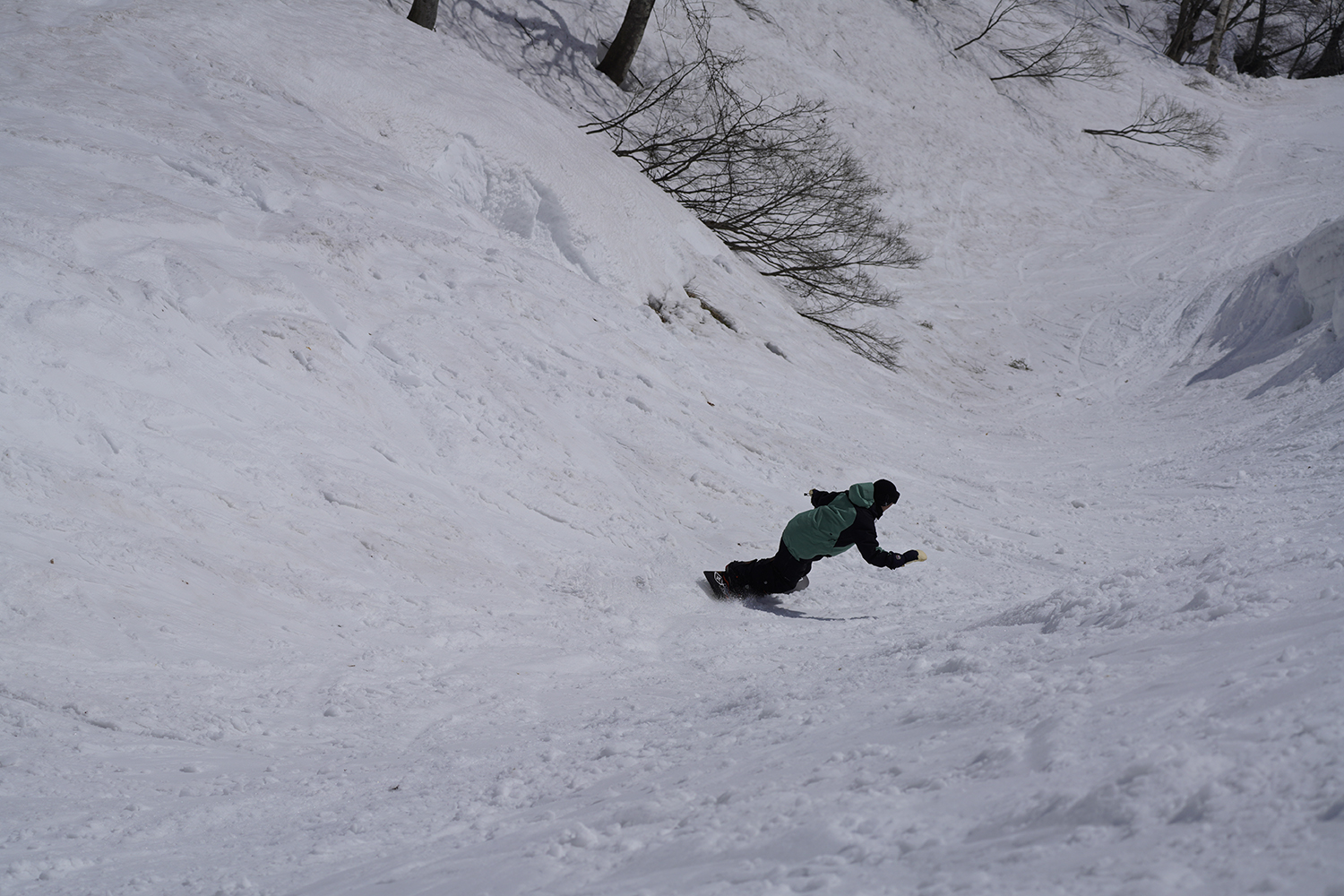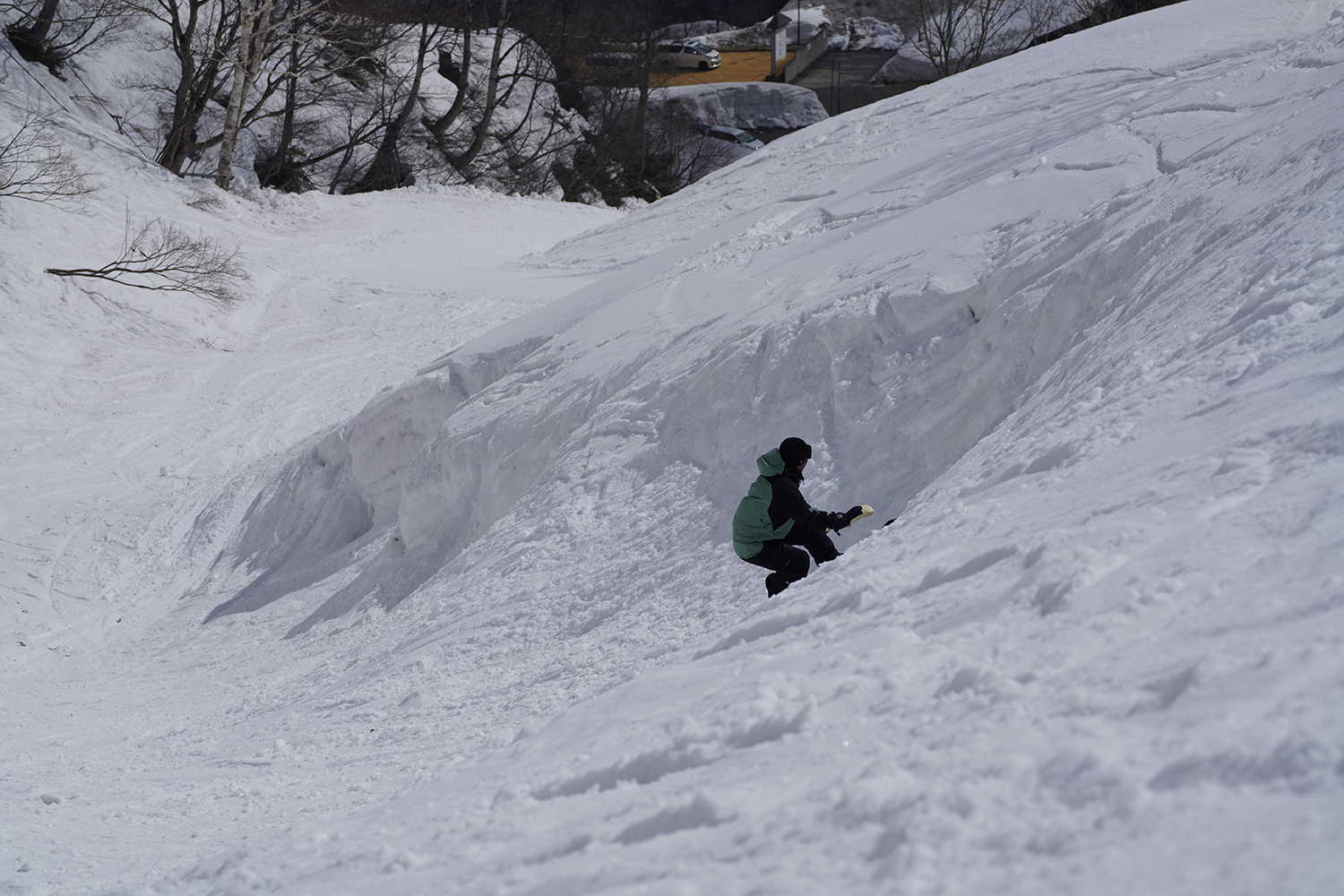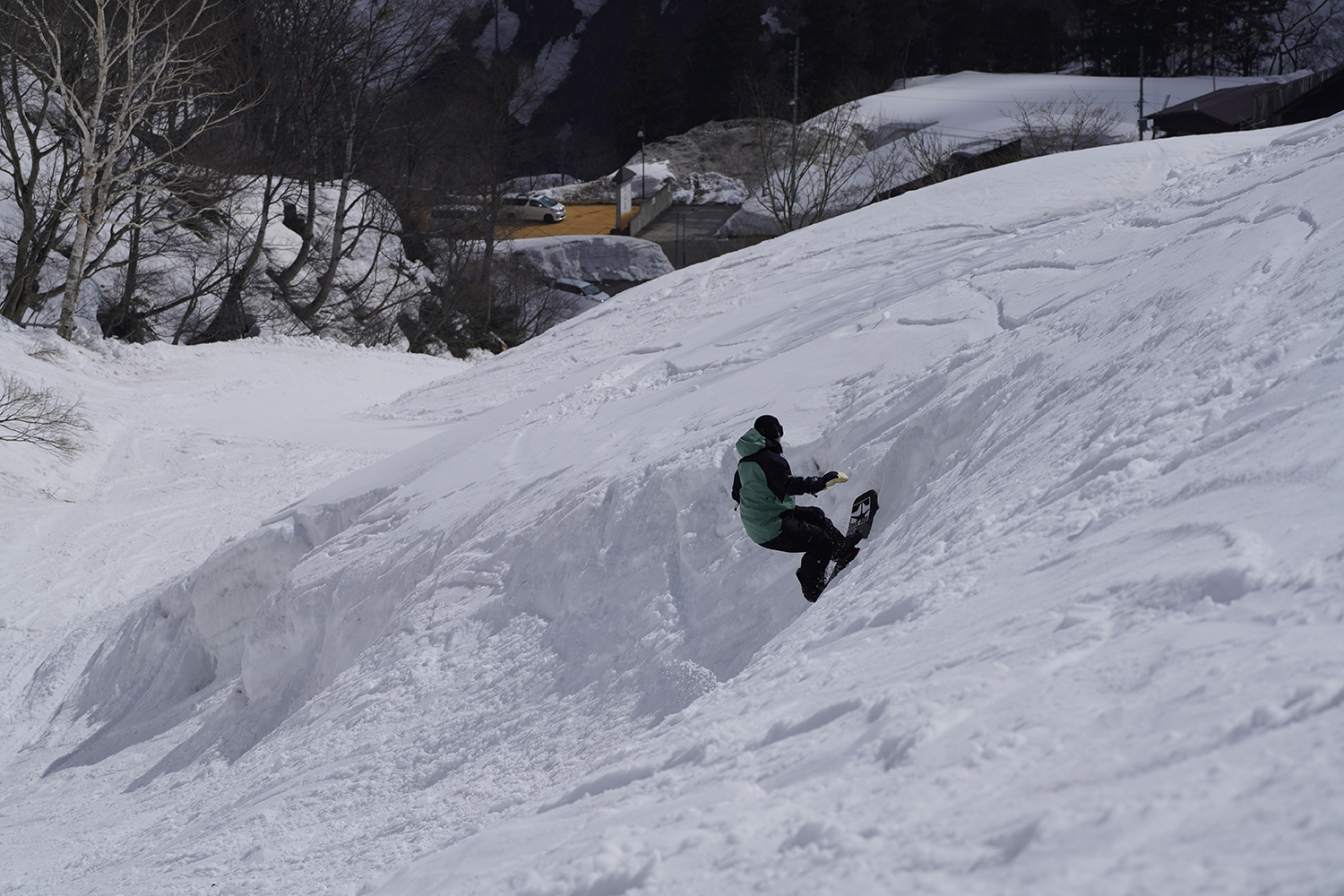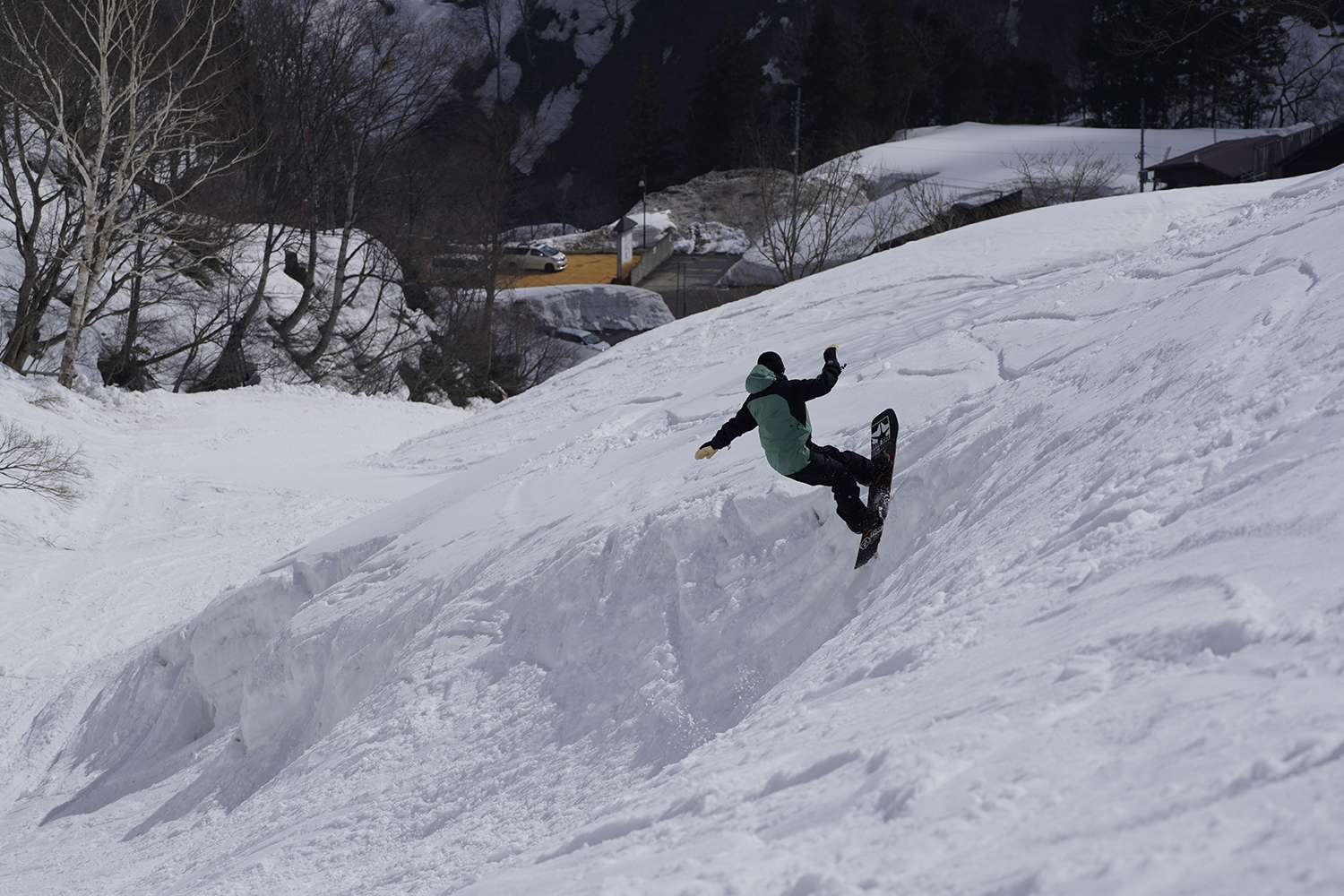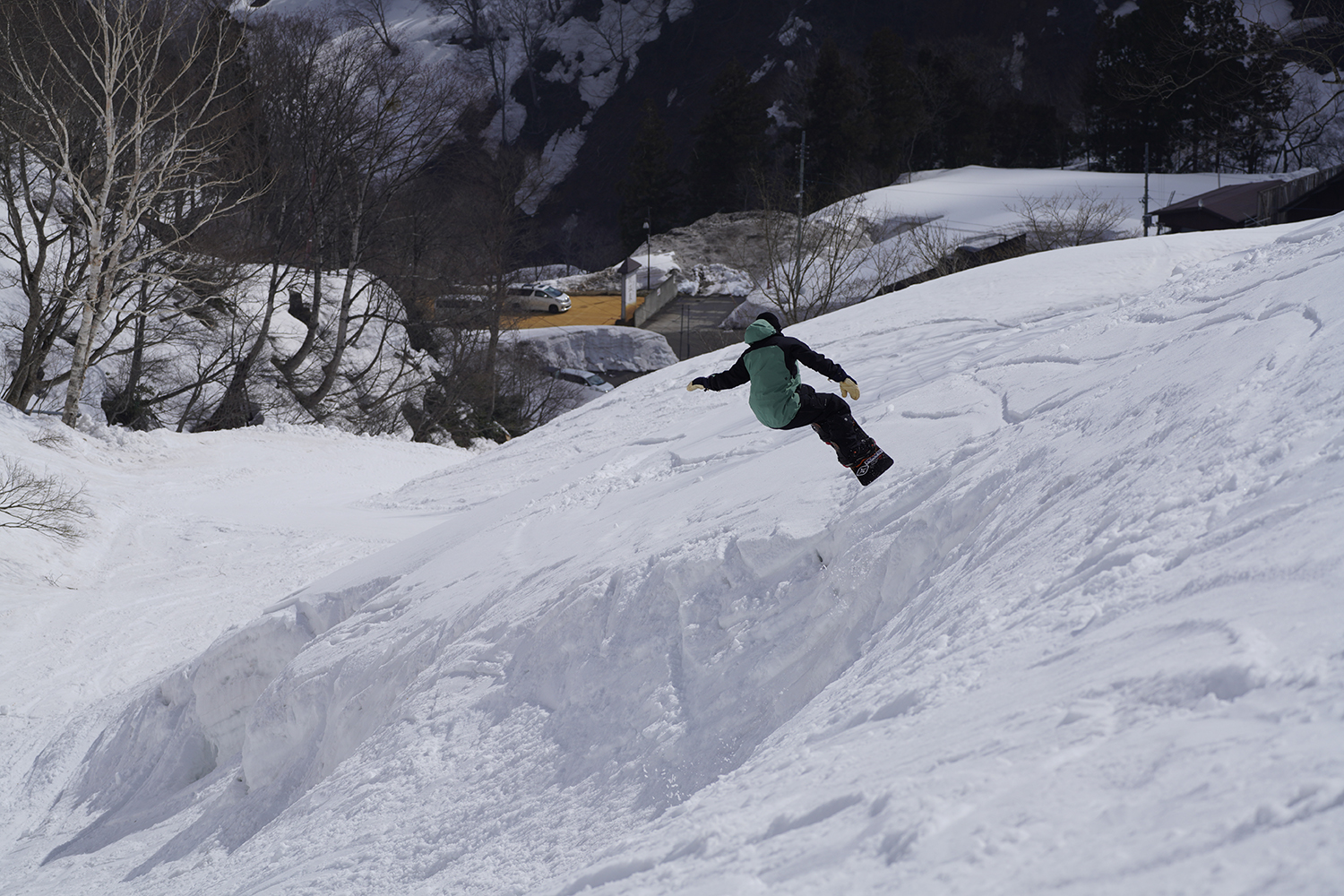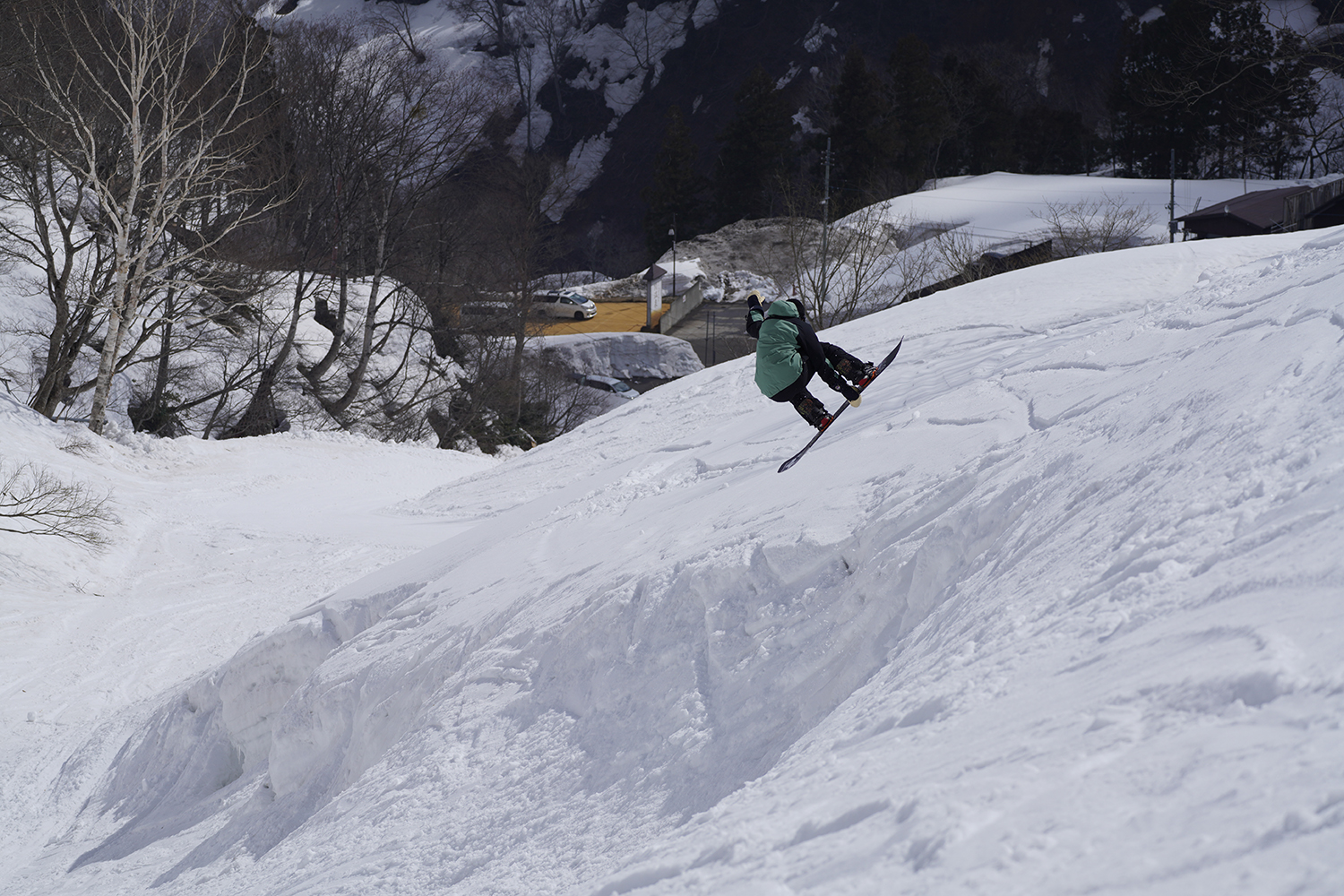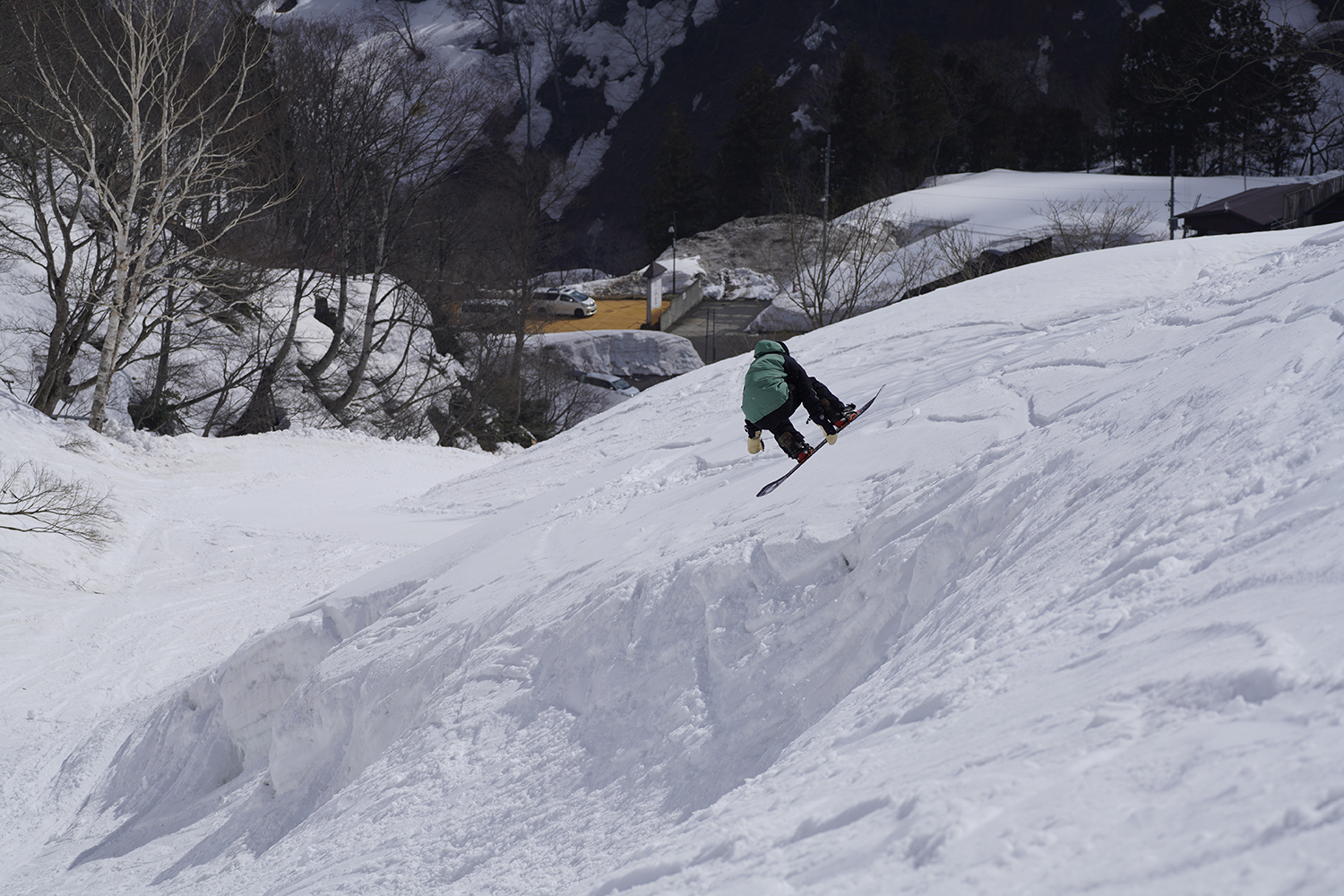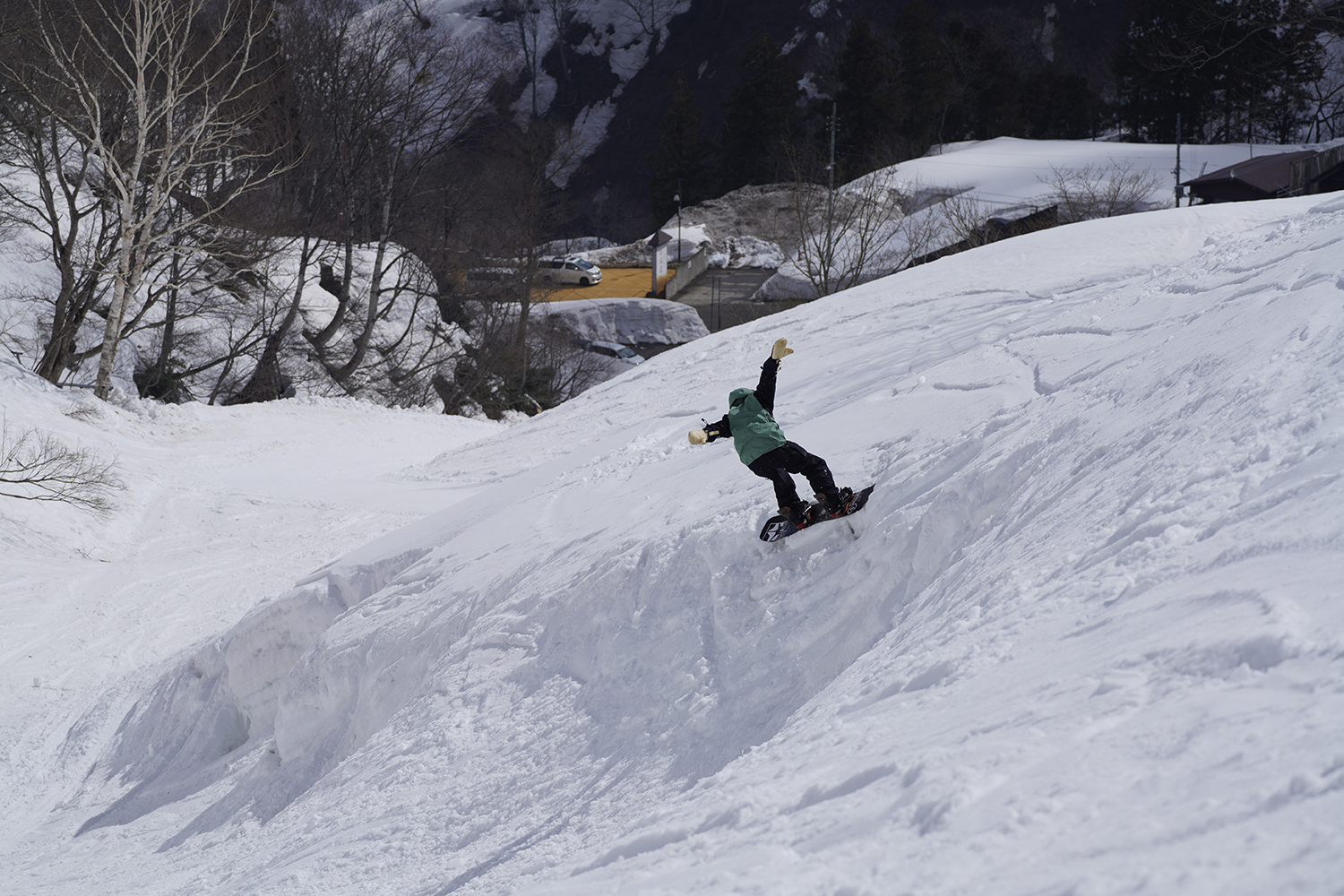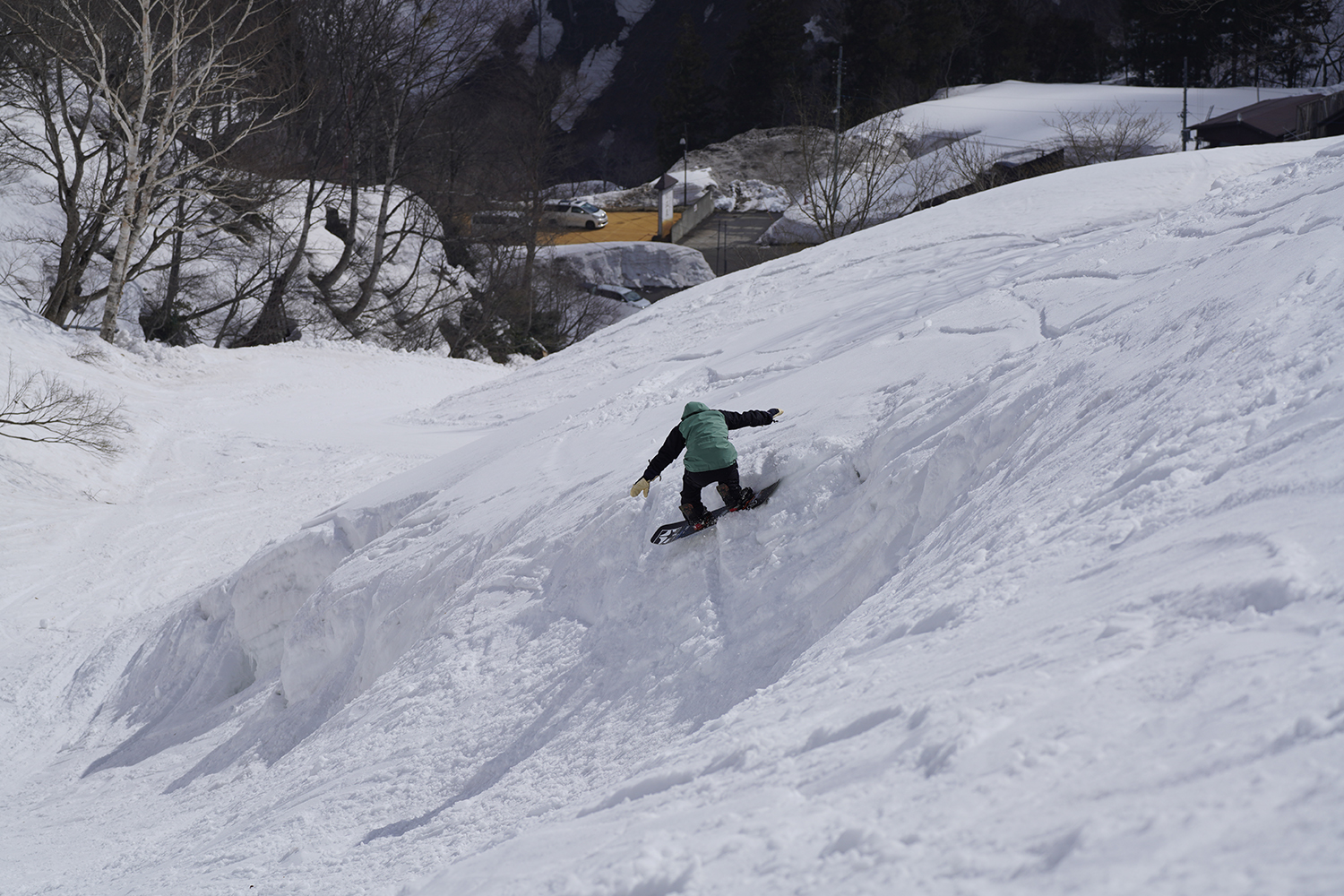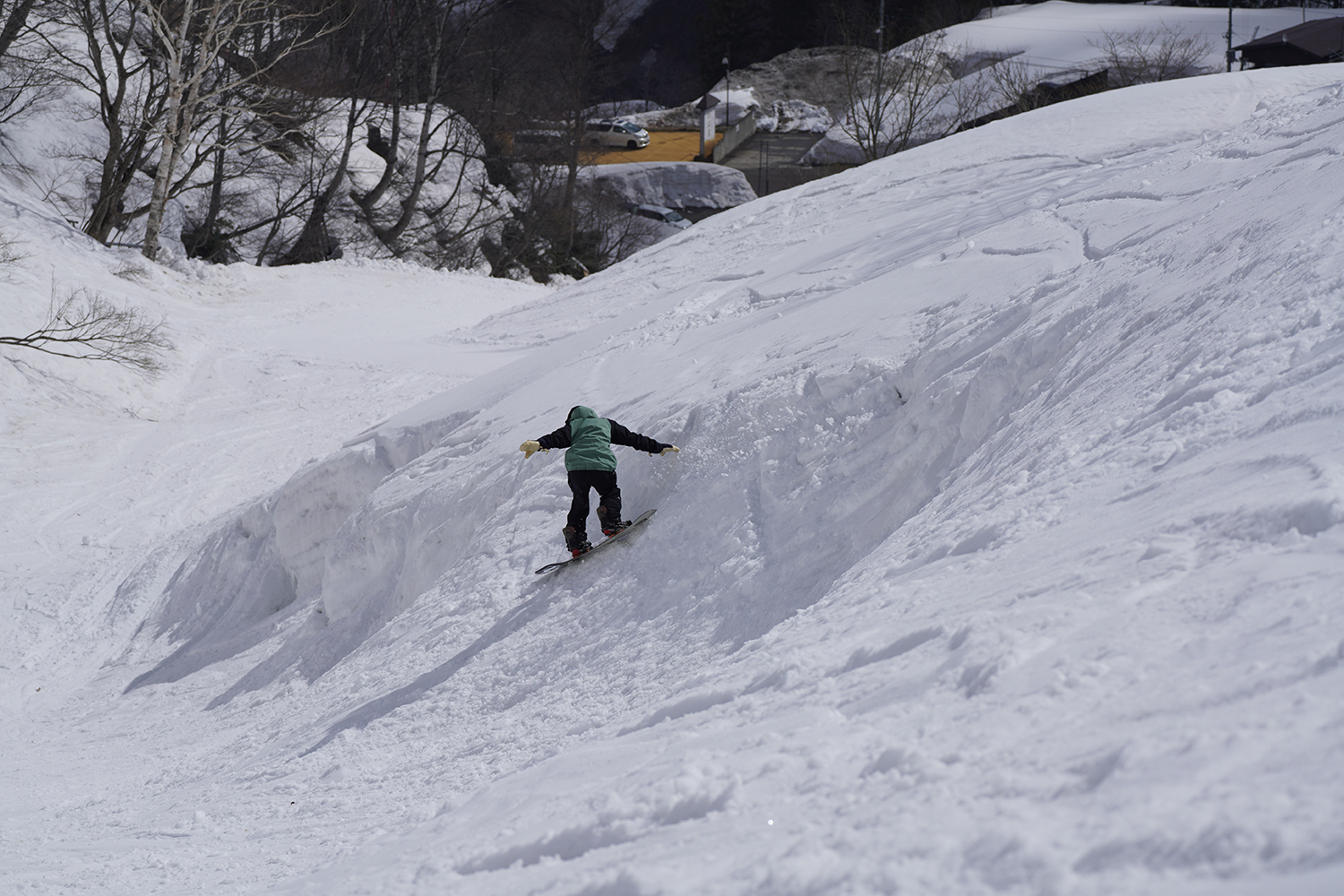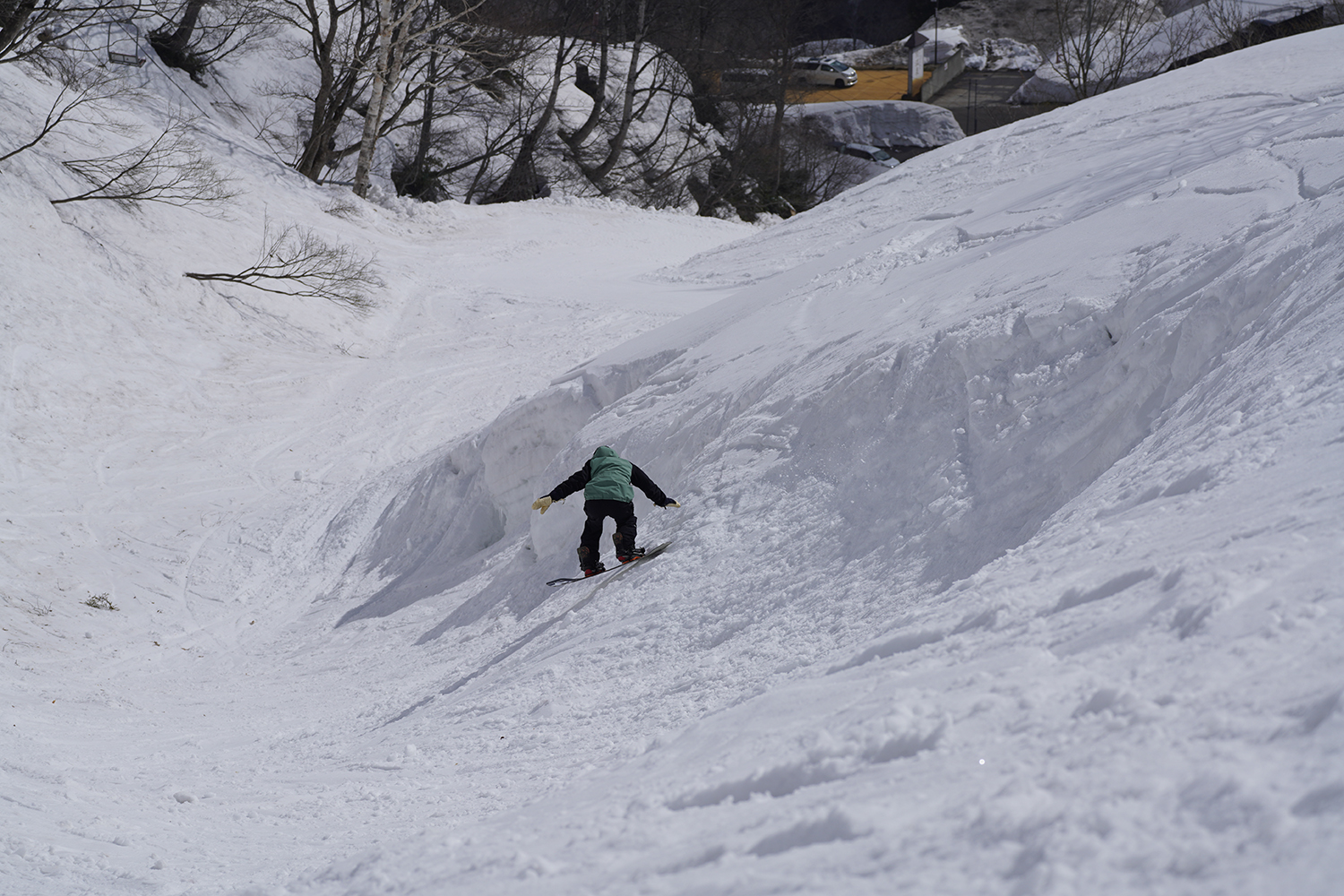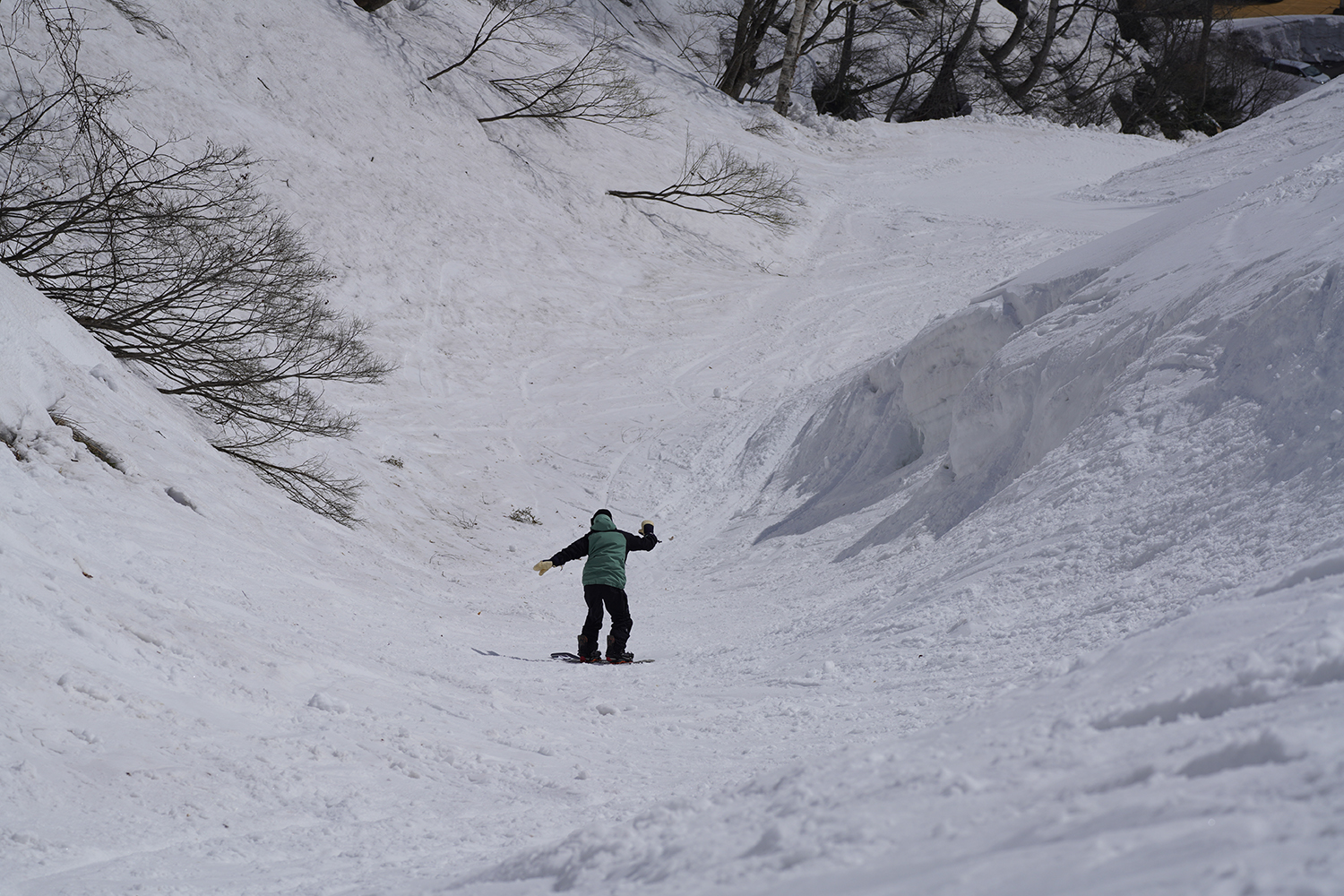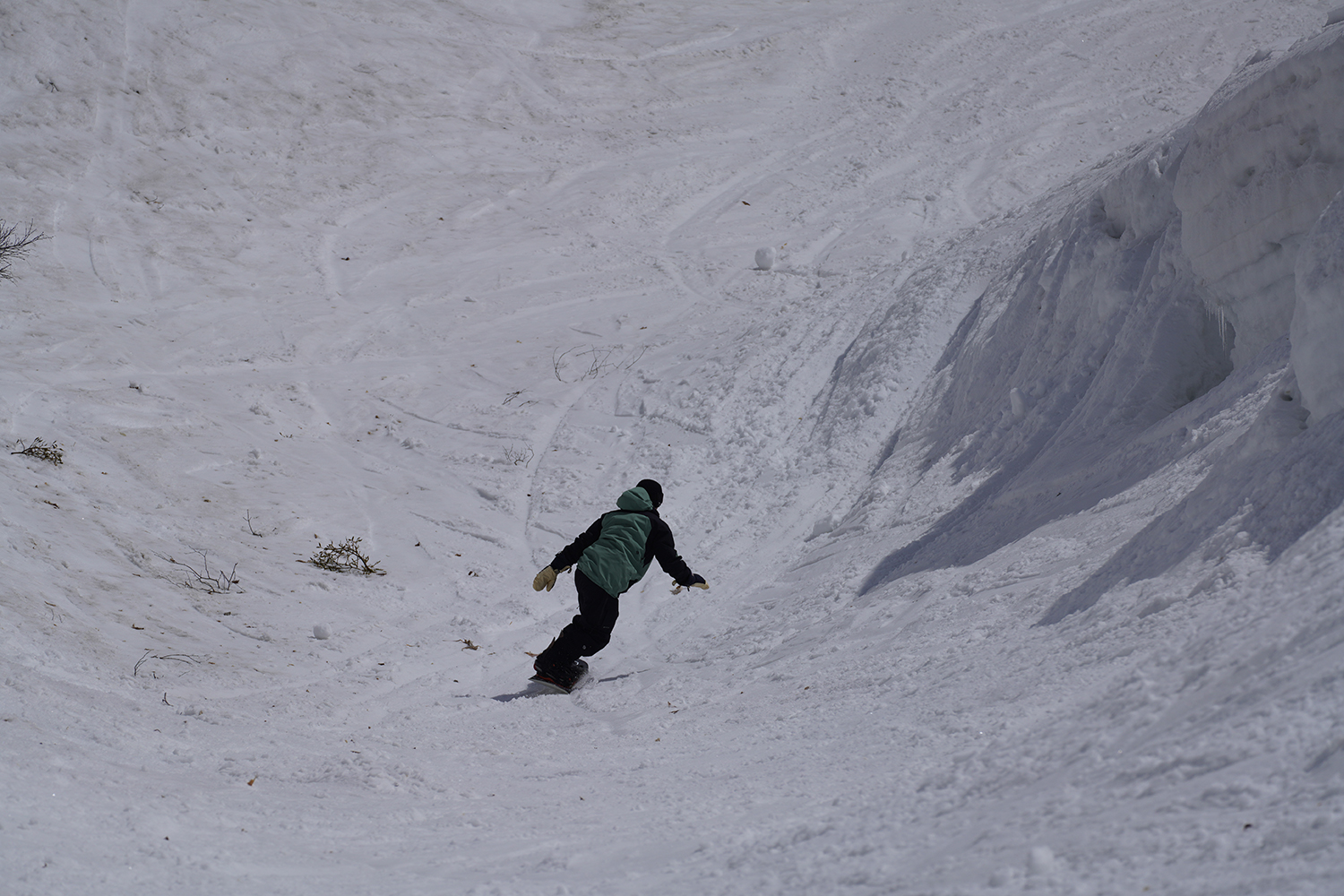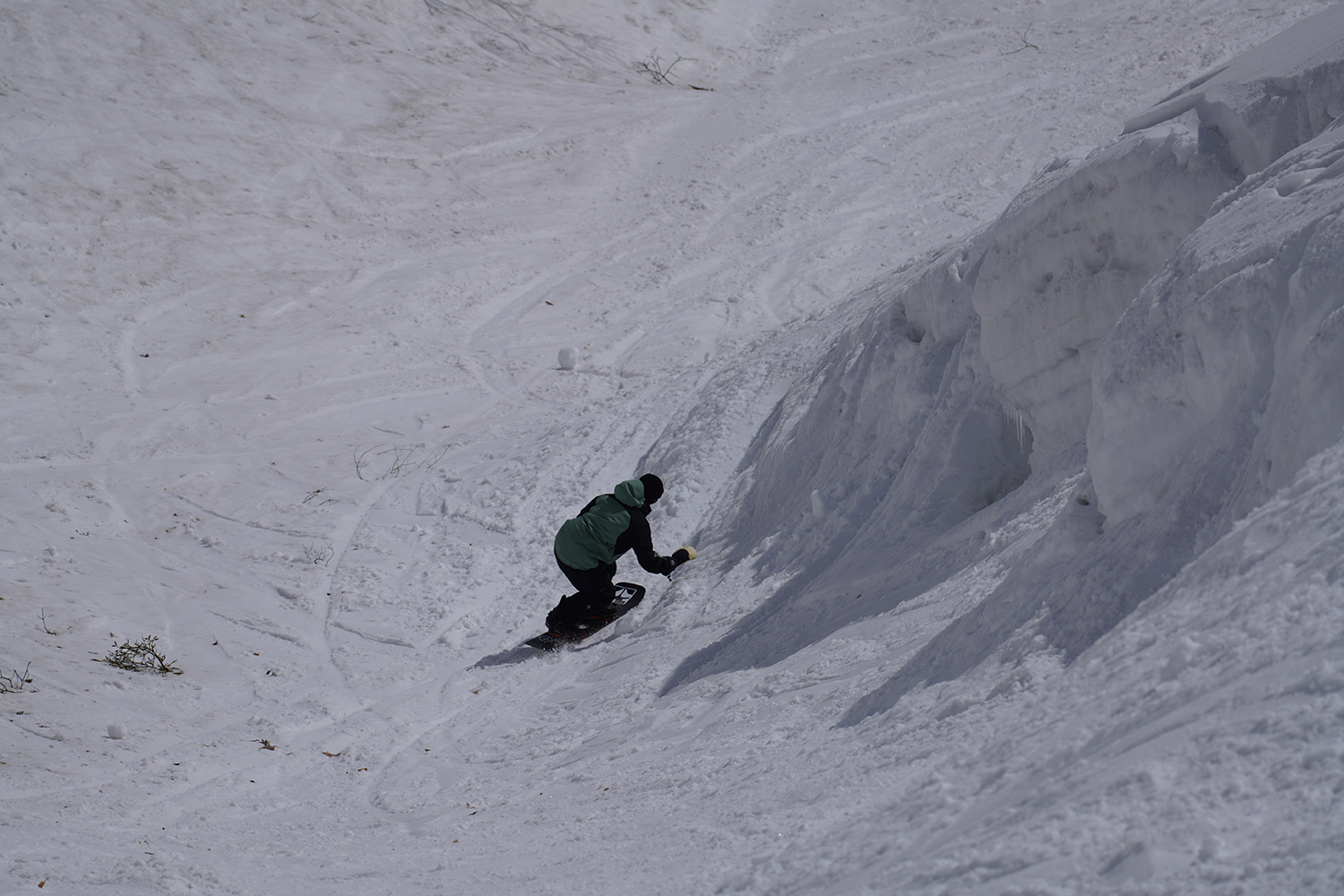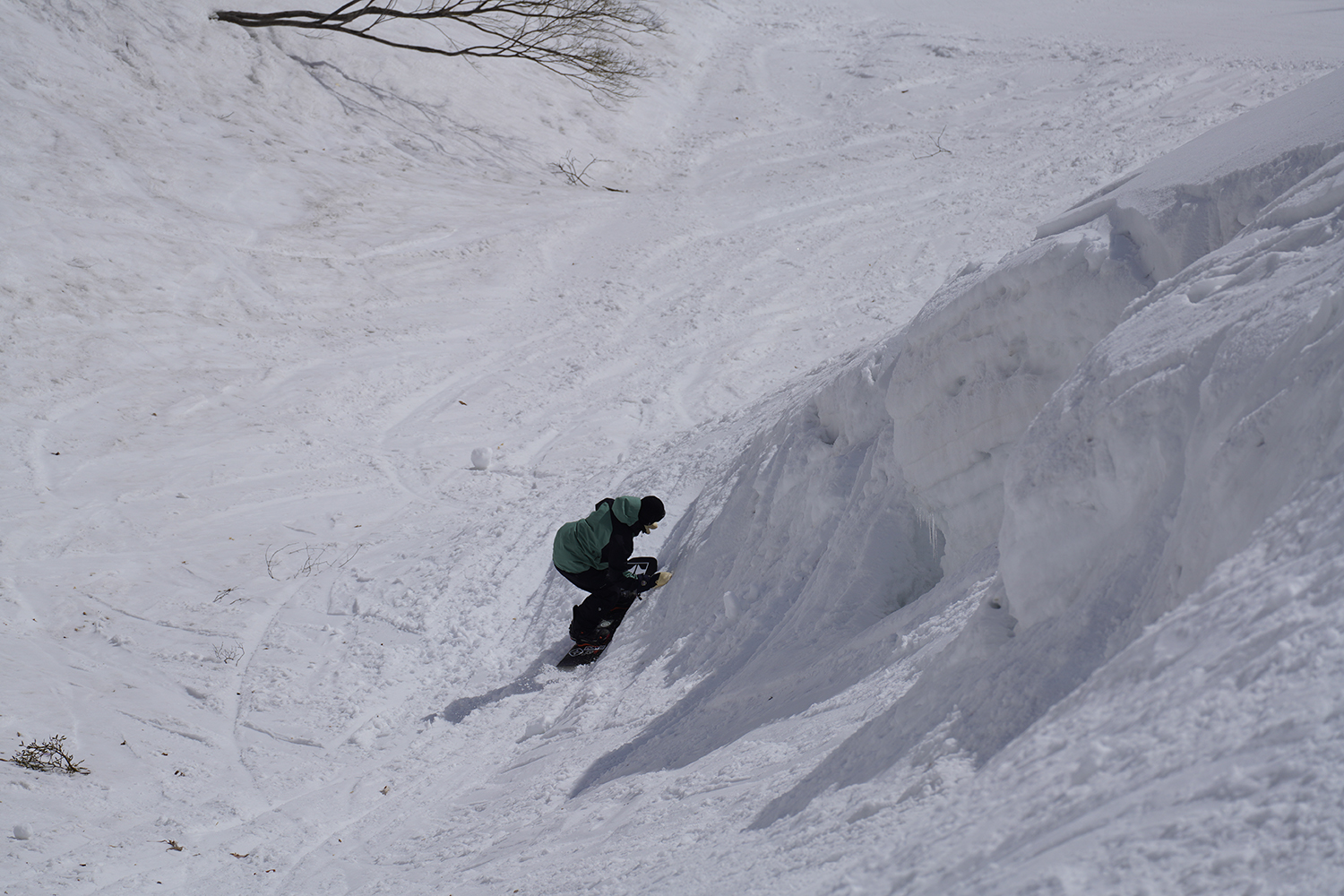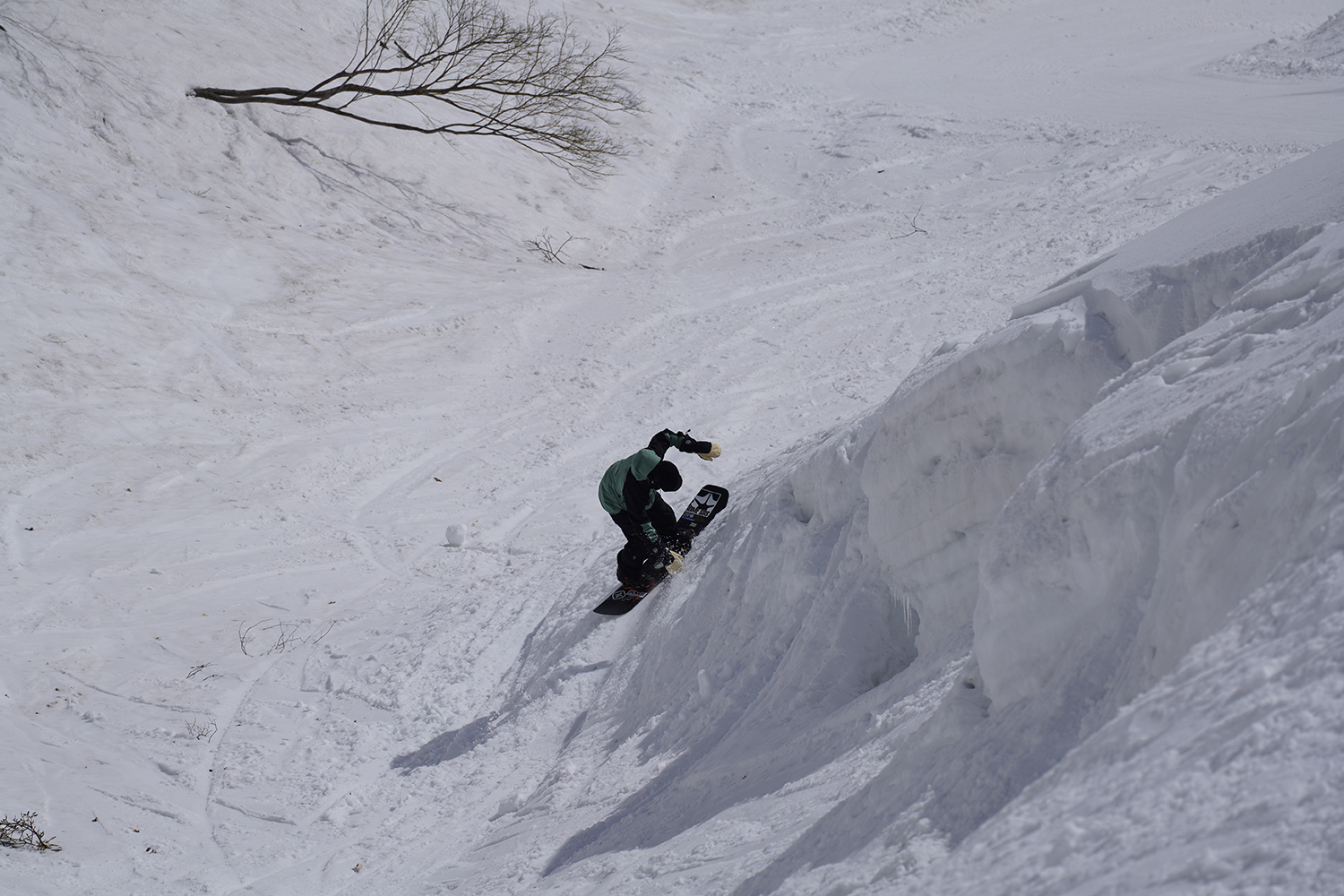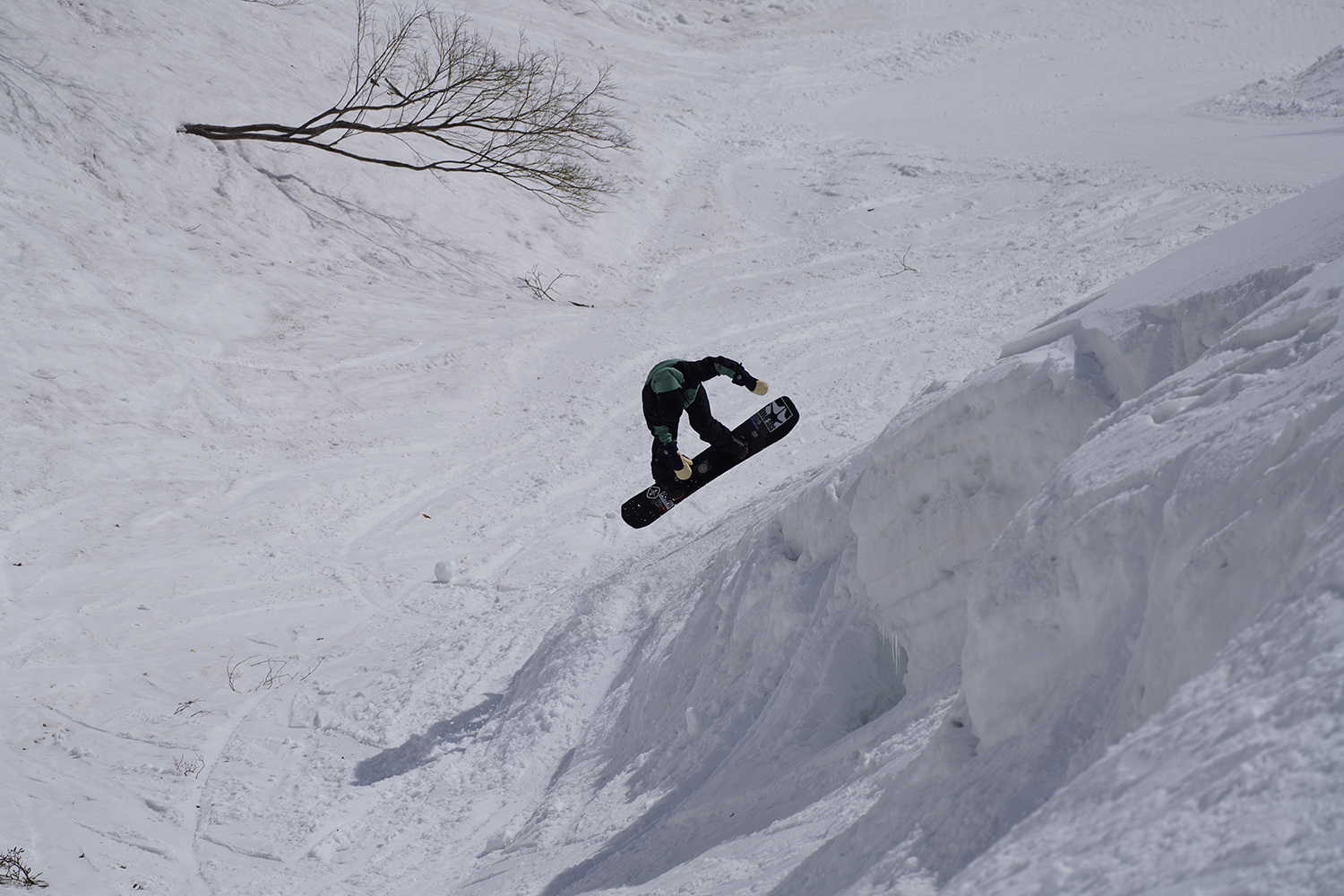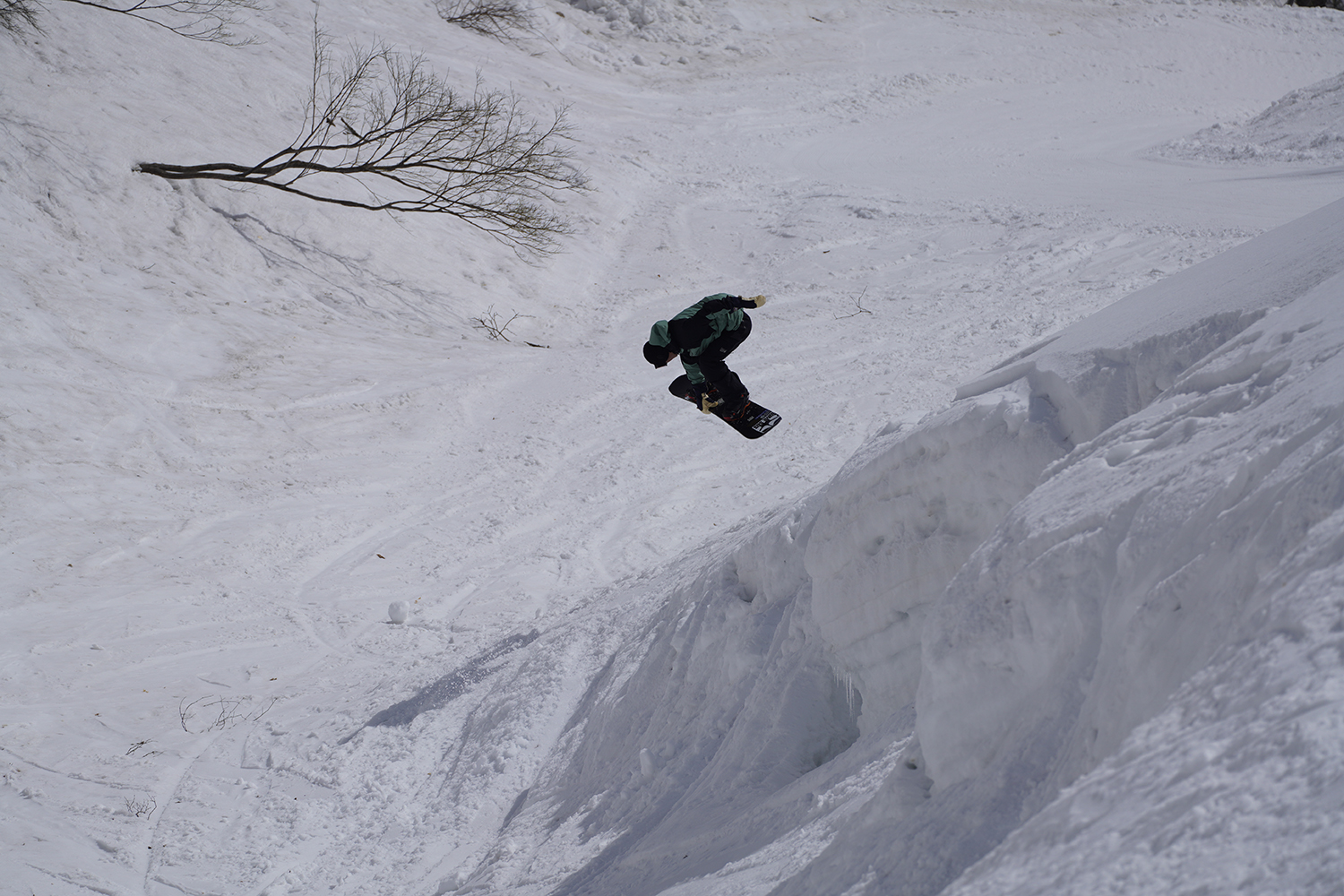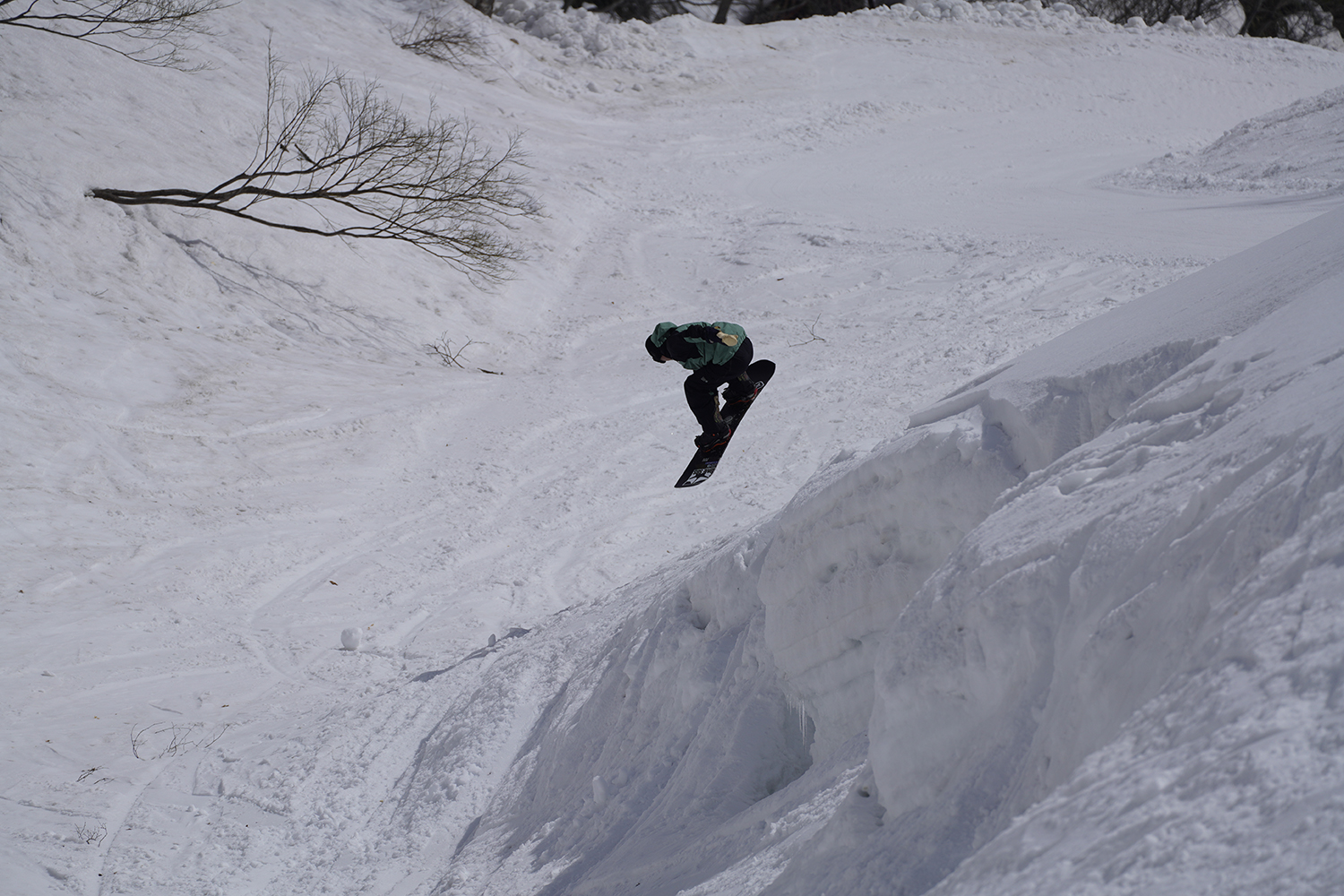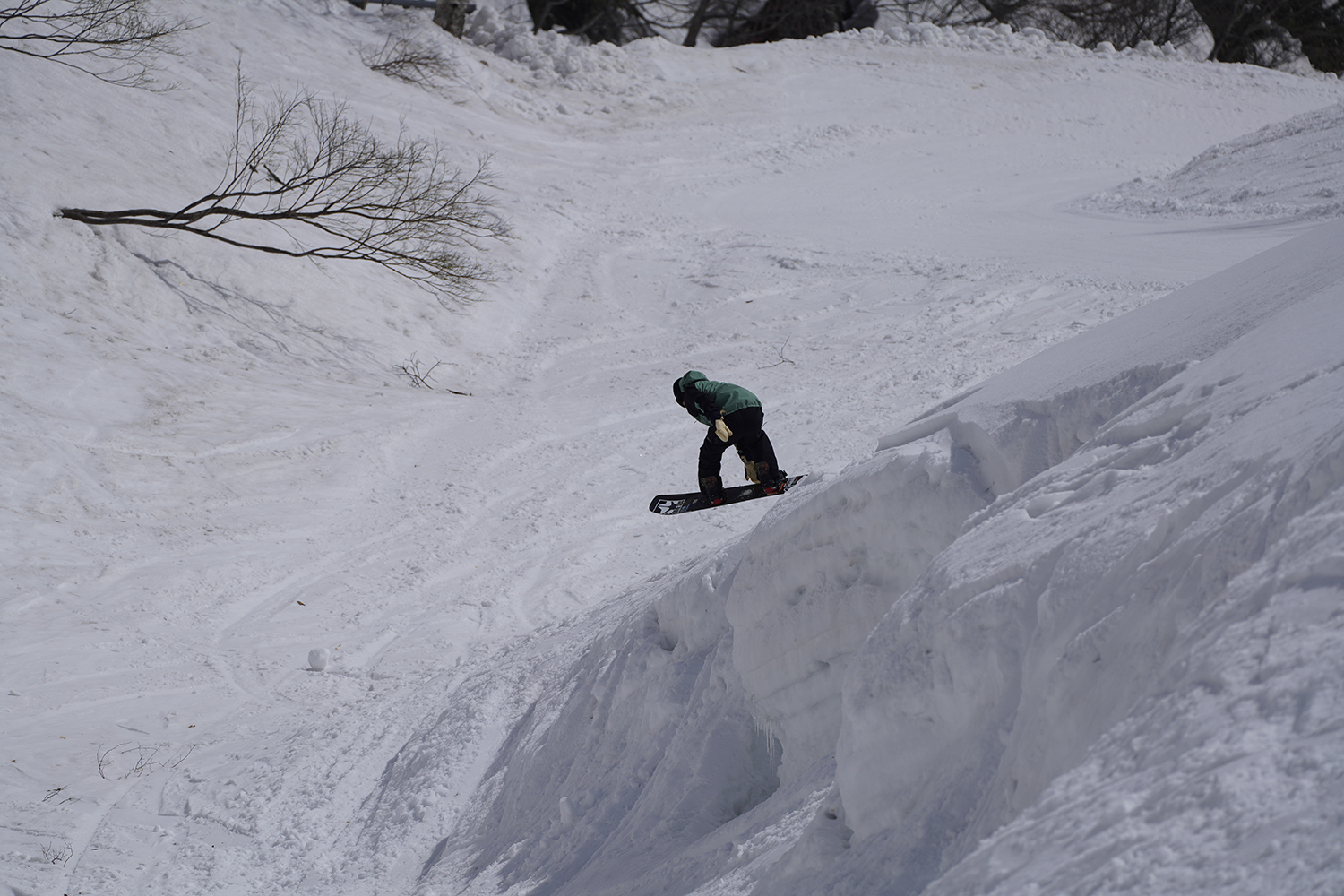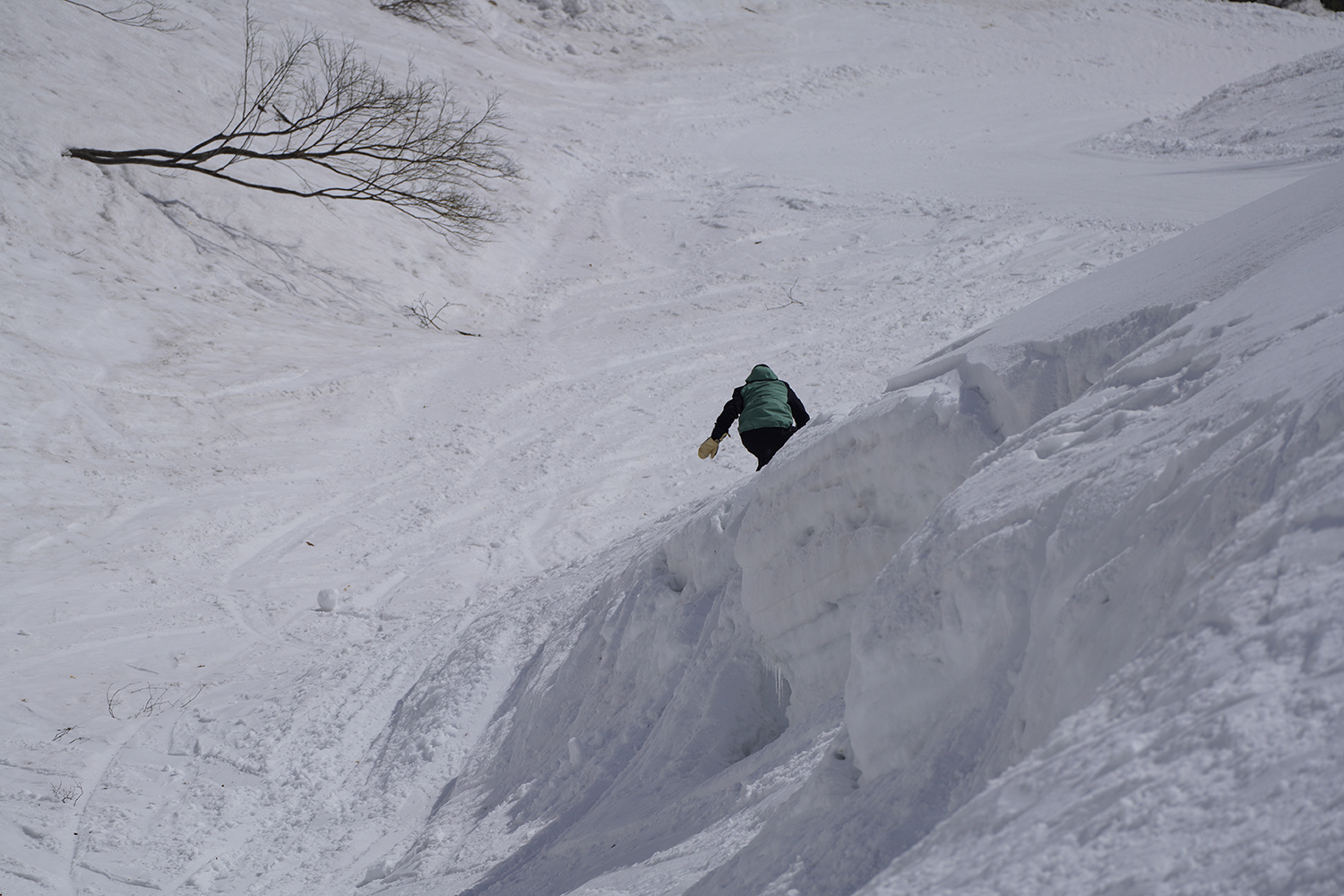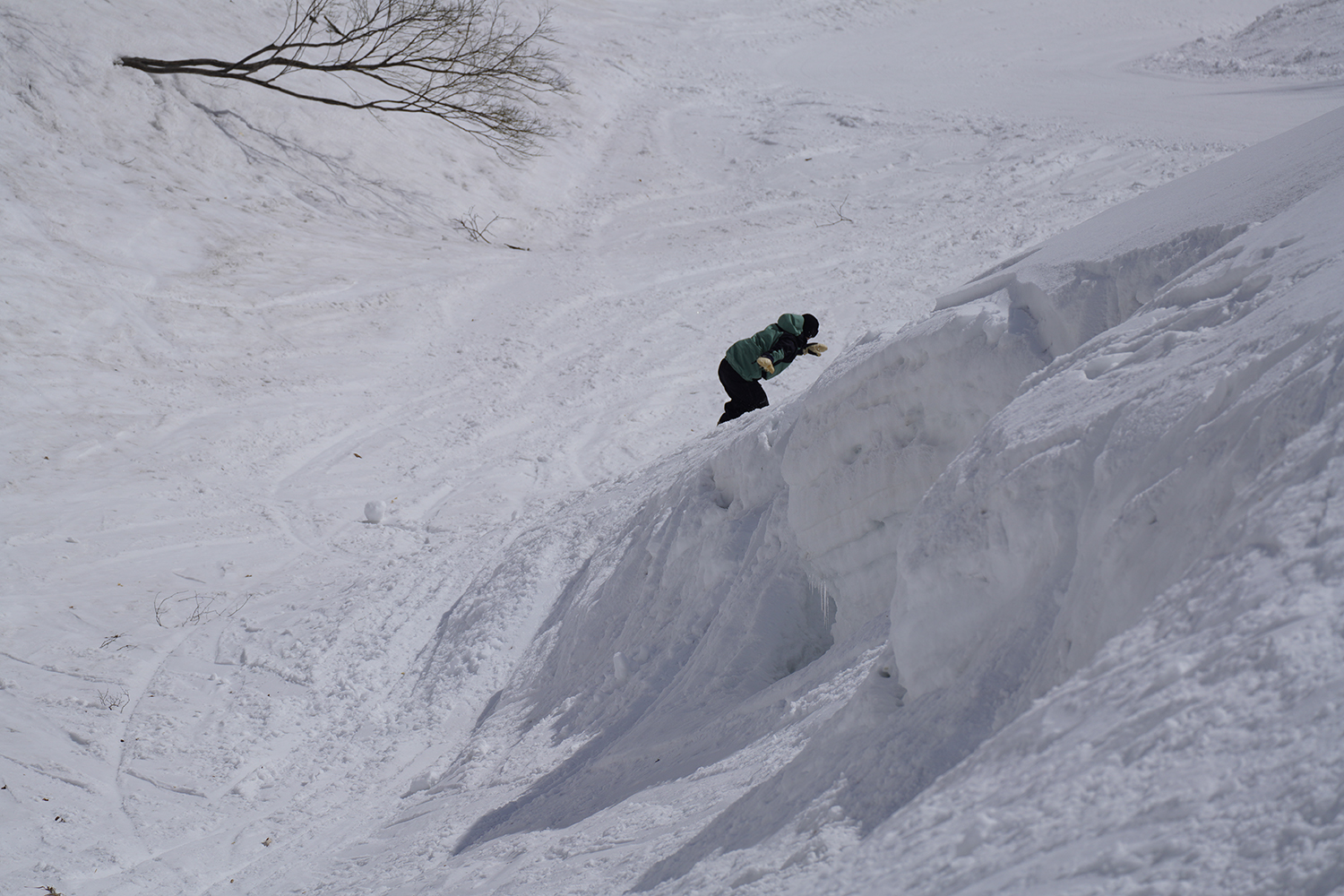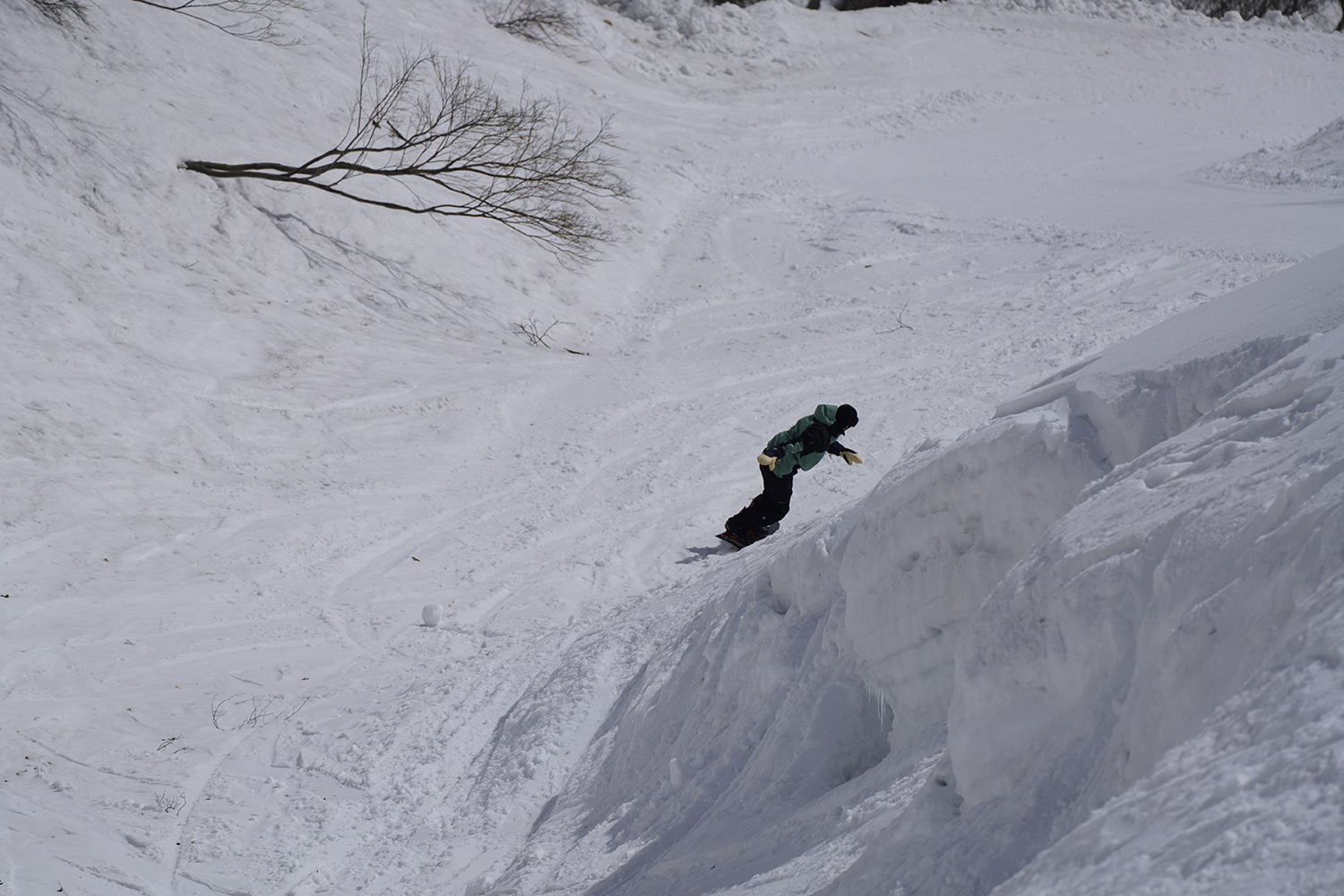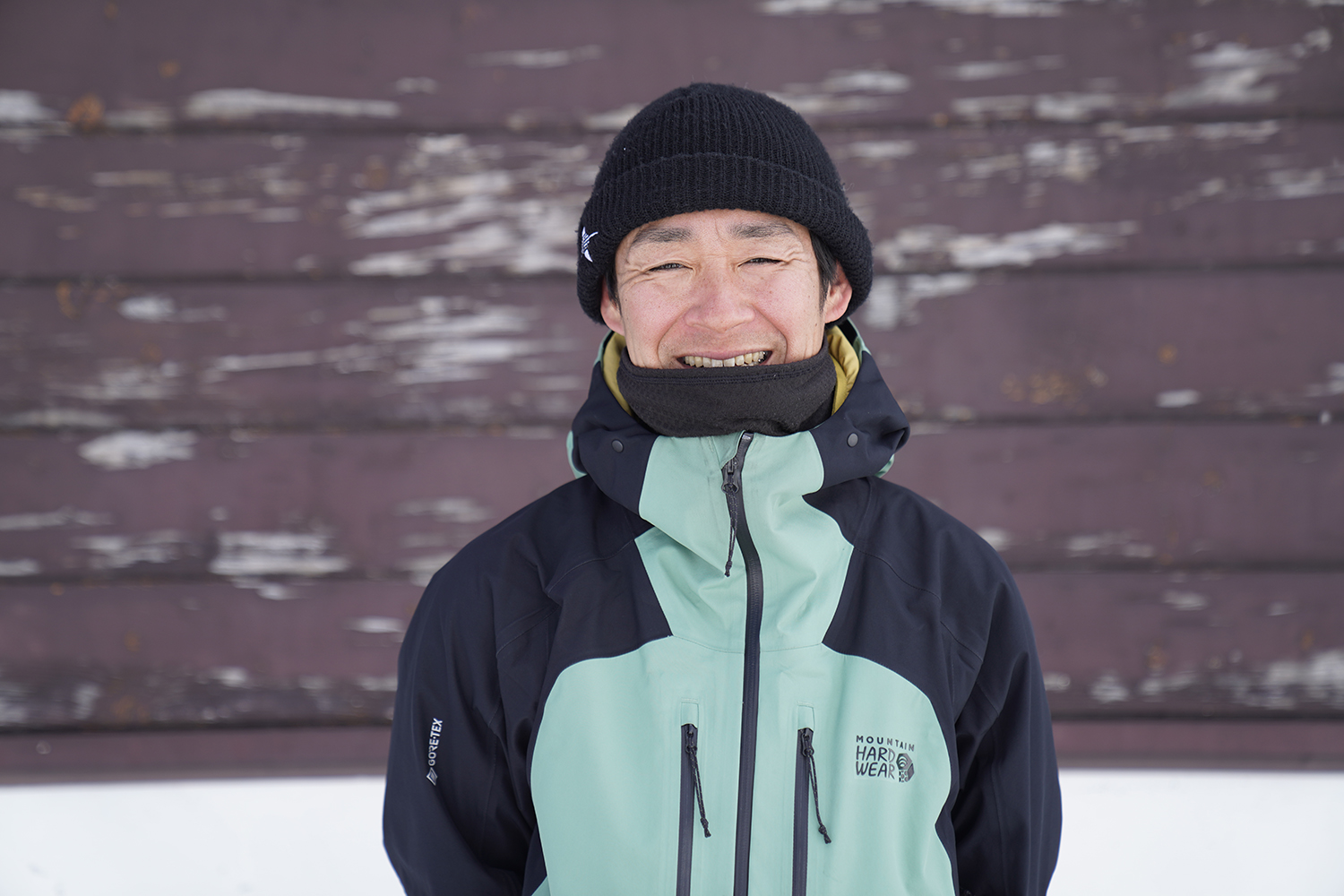 "People who know how to run the board are good at playing in these swamp terrains. However, they can't align their body to the terrain of the walls, or they get on their front legs too much and the nose gets stuck and slows down. I think there are a lot of people. In my case, I get on the board with the main hind legs, the front legs slide with emphasis on control, and I am careful not to stretch my body at any time. In other words, keep the neutral position. By continuing, even if the slope becomes uneven, it will be difficult to slow down even if there are ups and downs. Always be aware of the neutral position. But (laughs). If you are conscious of it, the reaction will be delayed. For that reason, I think it is absolutely necessary to slip in. Even when taking actions such as spinning, you can not go at a good speed unless you are in a neutral position up to the exit. That's right. Let's cherish the bottom line. "--- Takafumi Konishi
In the final episode (next week), we will introduce "Gap Strategy" by Yoshitaka Ota.
The first carving turn Click here for more information.
The second rough terrain capture technique Click here for more information.
The how-to article ⇩ of Neutral Position [Basic] is published in the November issue of FREERUN, which is currently on sale.Information on the latest issue Click here for more information.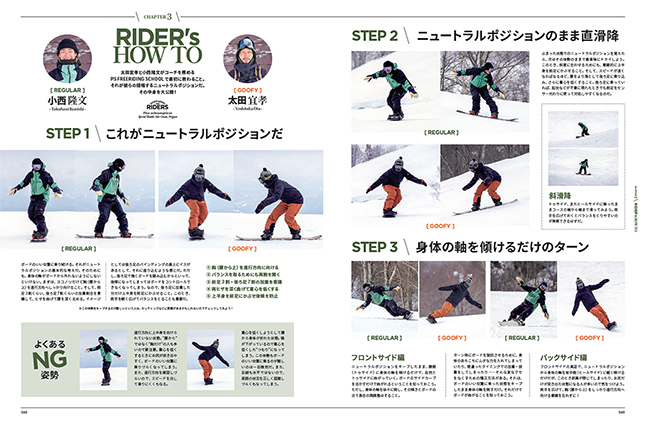 If you really want to learn the neutral position, go to PS FREERIDING SCHOOL!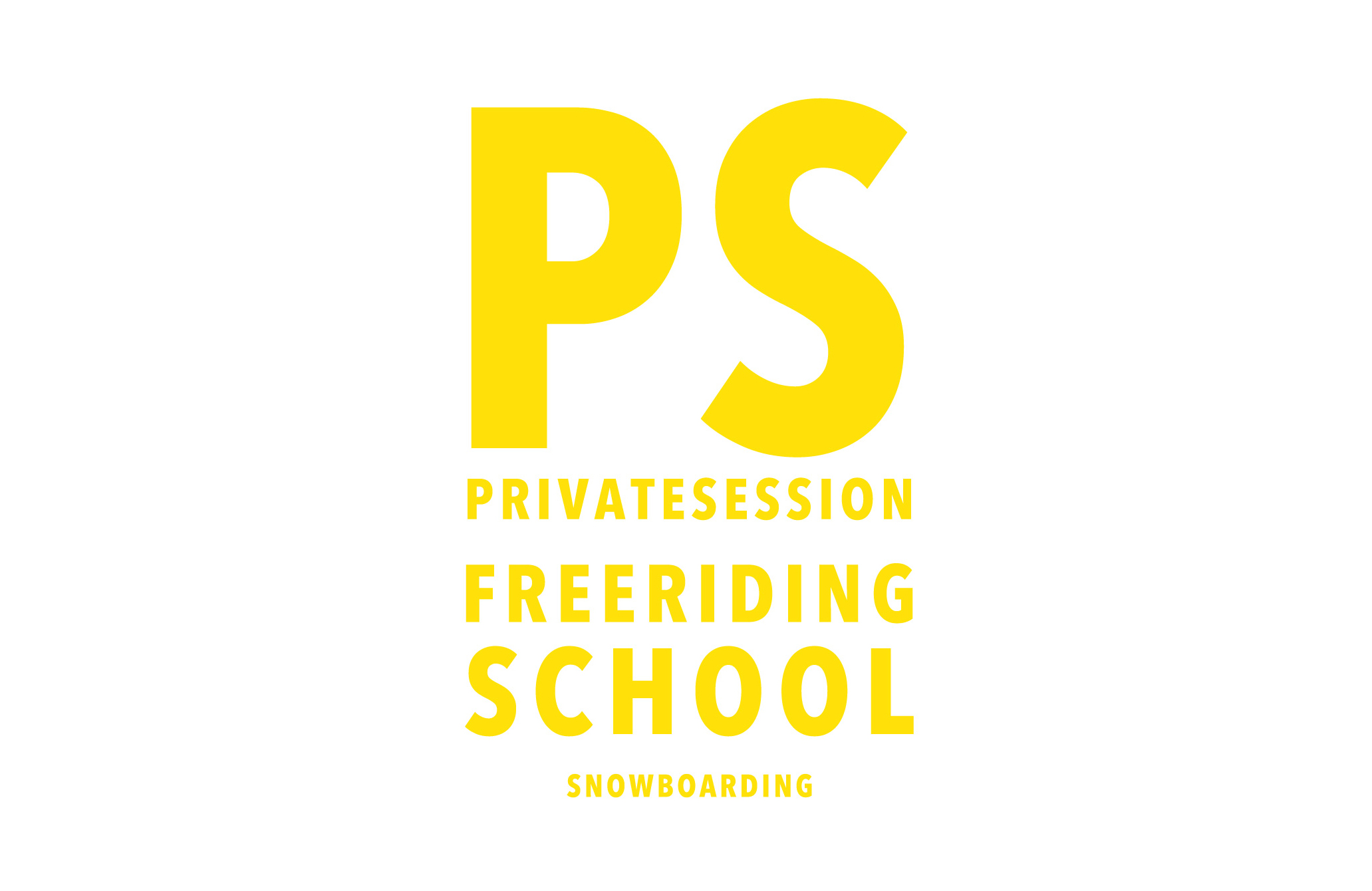 https://psfreeriding.thebase.in